We've gathered a list of the best 10 Blockchain and Cryptocurrency conferences that will take place in the year's second half. 
Here you'll find top crypto, blockchain, NFT, and metaverse events that are worth attending in 2022.
Cryptocurrencies are such a hot topic that at least 33 conferences are scheduled for 2022. It's true, we should expect only ten of them in the second half of the year. In this article, we will look at them in more detail.
If you haven't yet joined the crypto community, it's time to consider the conference or meetup to join. Some of them can be visited online.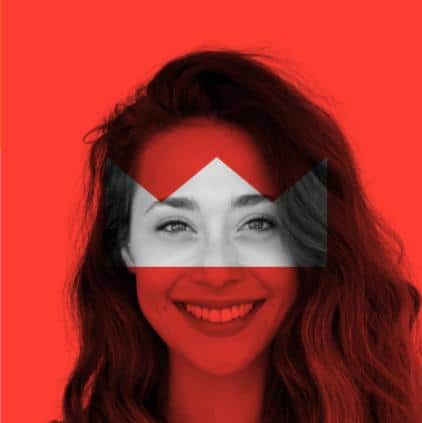 Experts from the RichAds advertising network will be present at some meetups as well.
Crypto and Finance are one of the main verticals at our ad network.
You can discuss how to promote Finance, Crypto and Blockchain technology using push, pop and direct click traffic.
RichAds traffic show good results in promoting cryptocurrency.
What is RichAds?
🔝 Push and pop ads,
🔼 Domain redirect traffic,
🔝 CPM for domain ads starts from $ 1.5,
⏫ CPC for push ads starts from $ 0.003,
🔼 CPM for pops — from $0.3 in Tier 3, $1 in Tier 1,
⏫ large volumes of available traffic in more than 200 goes.
A complete list of the 10 best Blockchain conferences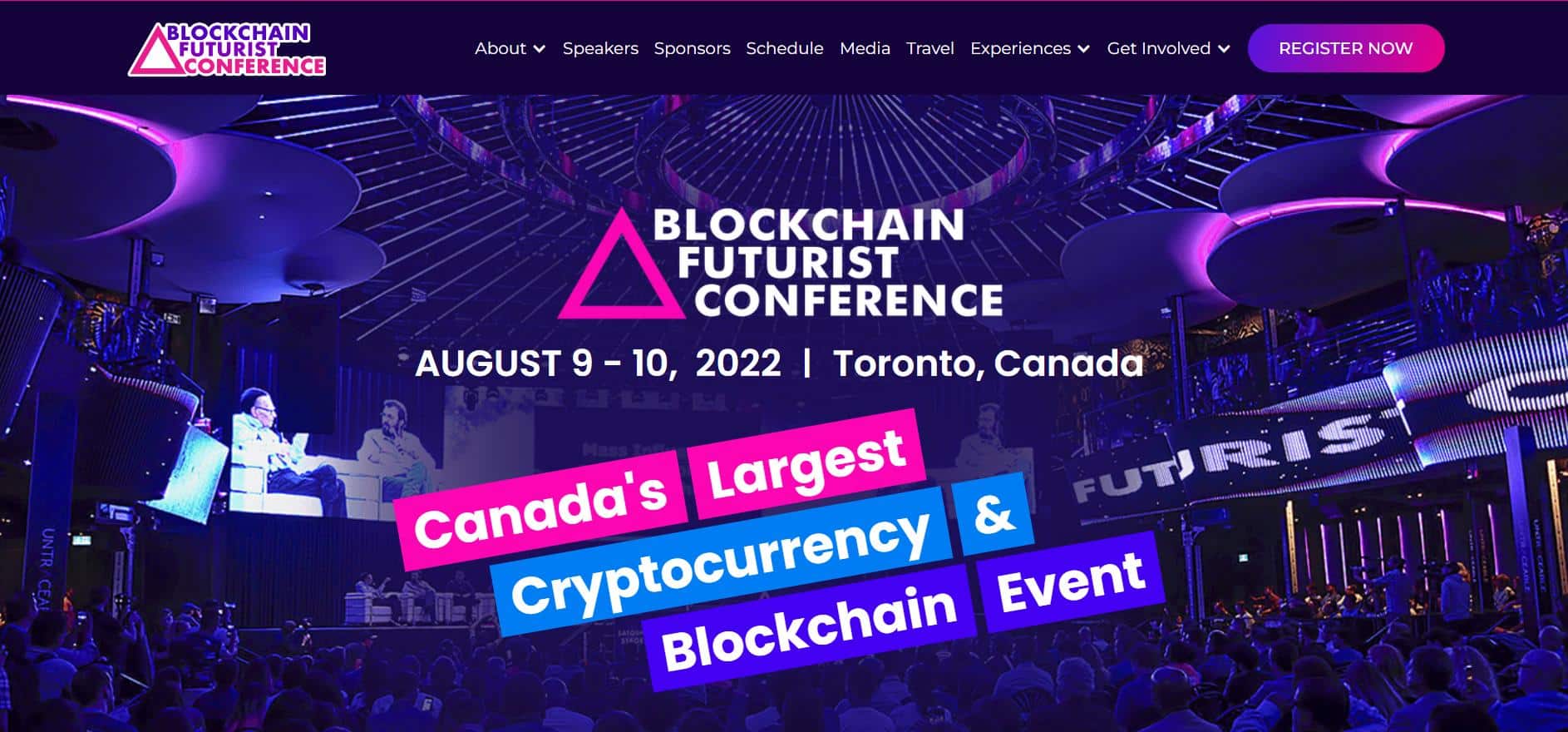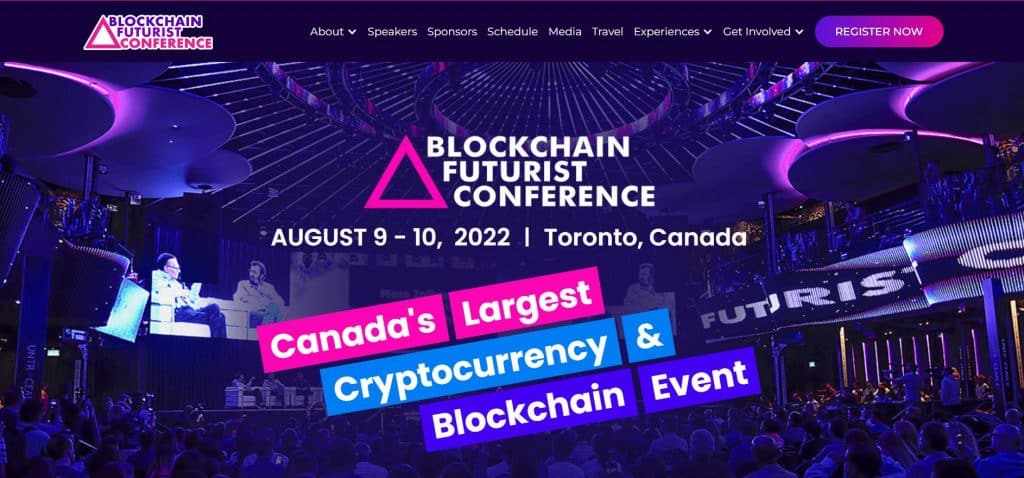 When: 10-11/08/2022
Where: Toronto, CANADA
About the Event: Canada's largest Blockchain and Cryptocurrency event.
Every year, Futurist Conference brings together 100+ speakers to explore how future technologies will impact our global economy's social, economic, environmental, and political landscapes.
Frequently their speakers and presenting companies launch products on stage, make major announcements and showcase their innovative solutions for the first time.​
In addition to presentations, industry keynotes and panel discussions create themed segments on stage throughout the 2-day event.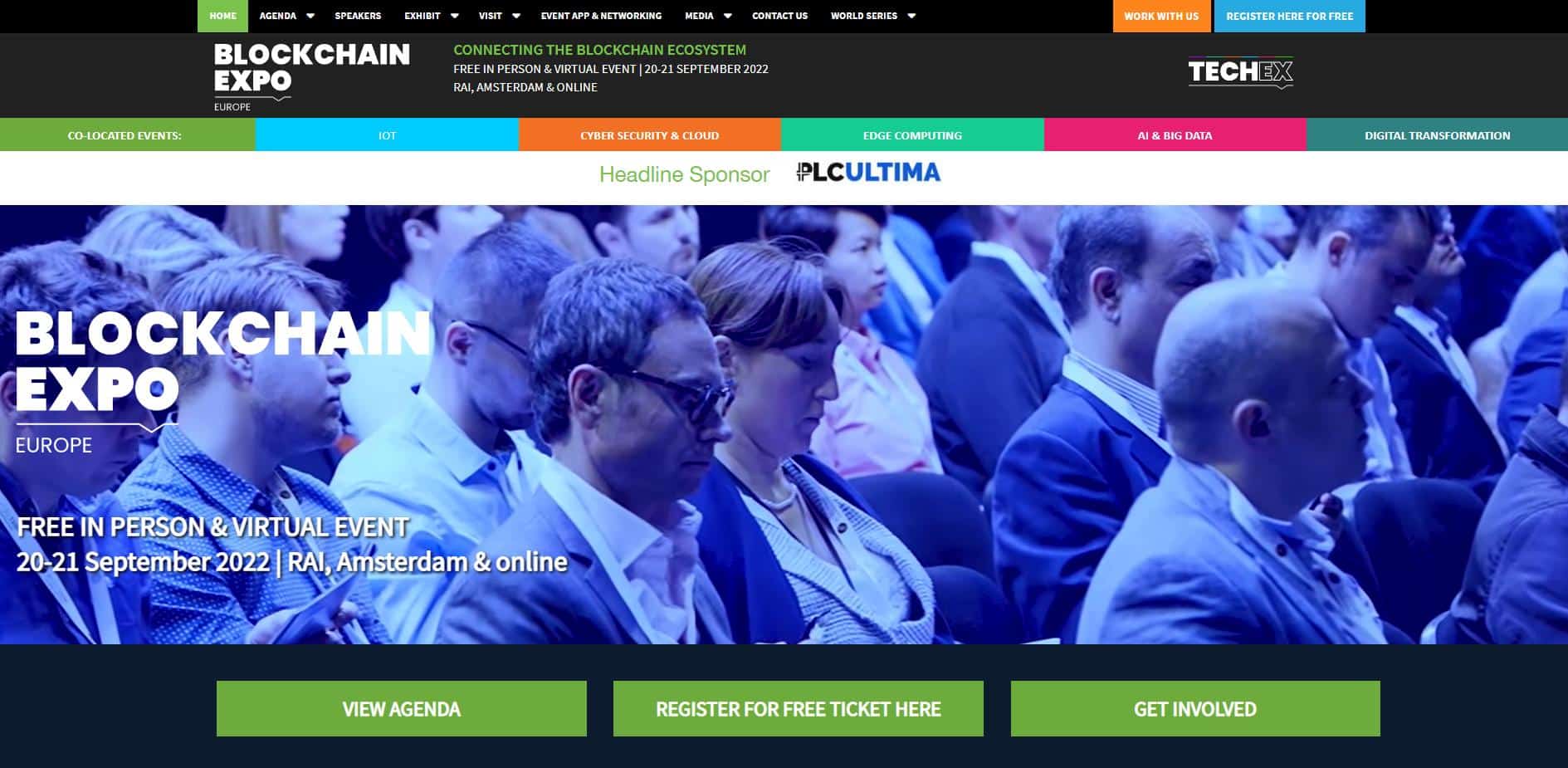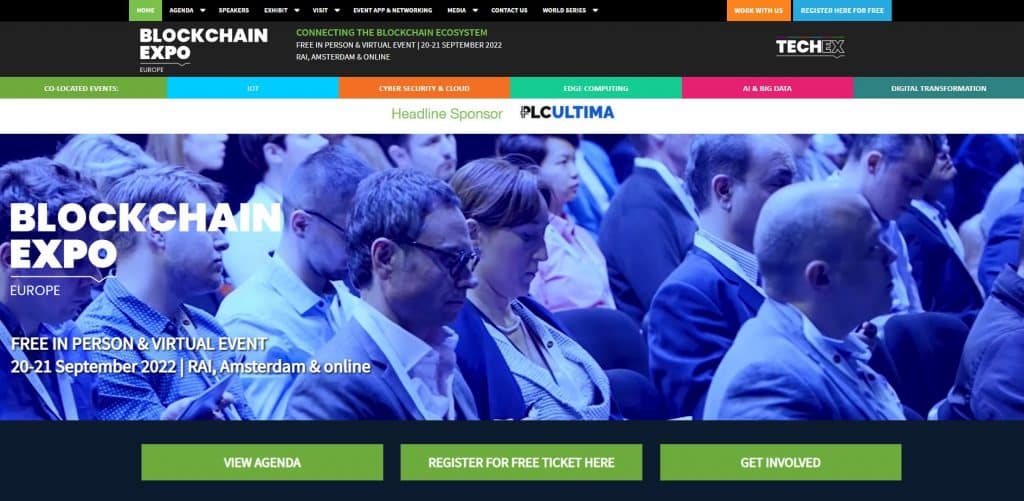 When: 20-21/09/2022
Where: Amsterdam, NETHERLANDS + Online
About the Event: more than 5,000+ attendees, 150+ speakers, and 200+ exhibitors.
In this free-to-attend conference and exhibition, six co-located events will feature top-level content and thought leadership discussions over two days at the RAI in Amsterdam and online. Registration is free, so don't forget to sign up.
This year's Blockchain Expo Europe will explore the latest innovations in Blockchain ecosystems and their impact on a wide range of industries, such as manufacturing, transportation, supply chain, government, legal, financial services, energy, utilities, insurance, healthcare, and retail.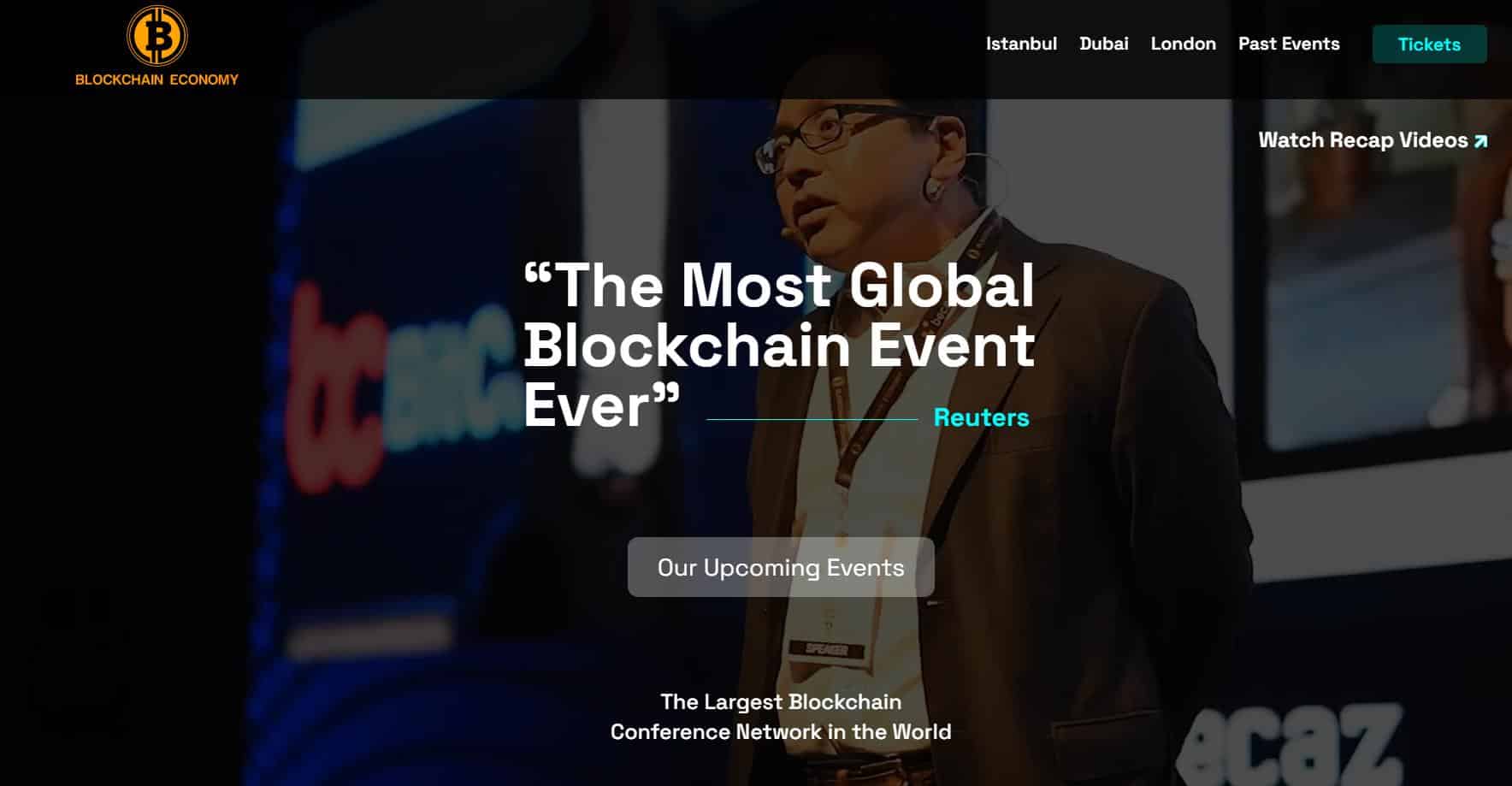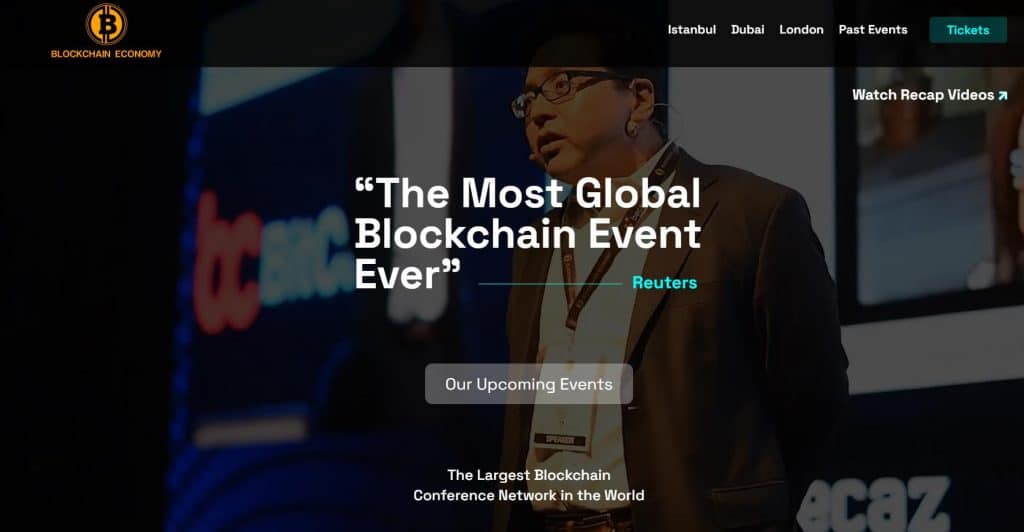 When: 4-5/10/2022
Where: Dubai, UAE
About the Event: The vent is held by the Largest Blockchain Conference Network in the World.
Global blockchain conference network Blockchain Economy Summit brings together key players in the crypto industry and experts to redefine the future of finance. The largest blockchain conference network will take place in top three strategically important cities:
Istambul (the event took place in July),
Dubai (this meetup),
and London (February 2023).
These are the main locations for the crypto and blockchain world.
Participants at these conferences are passionate about cryptocurrencies and interested in discovering new ideas for improving financial technologies. The event offers attendees a chance to network with industry luminaries, attend mastermind-level sessions on stage, and experience an exhibition overflowing with career- and business-enhancing opportunities.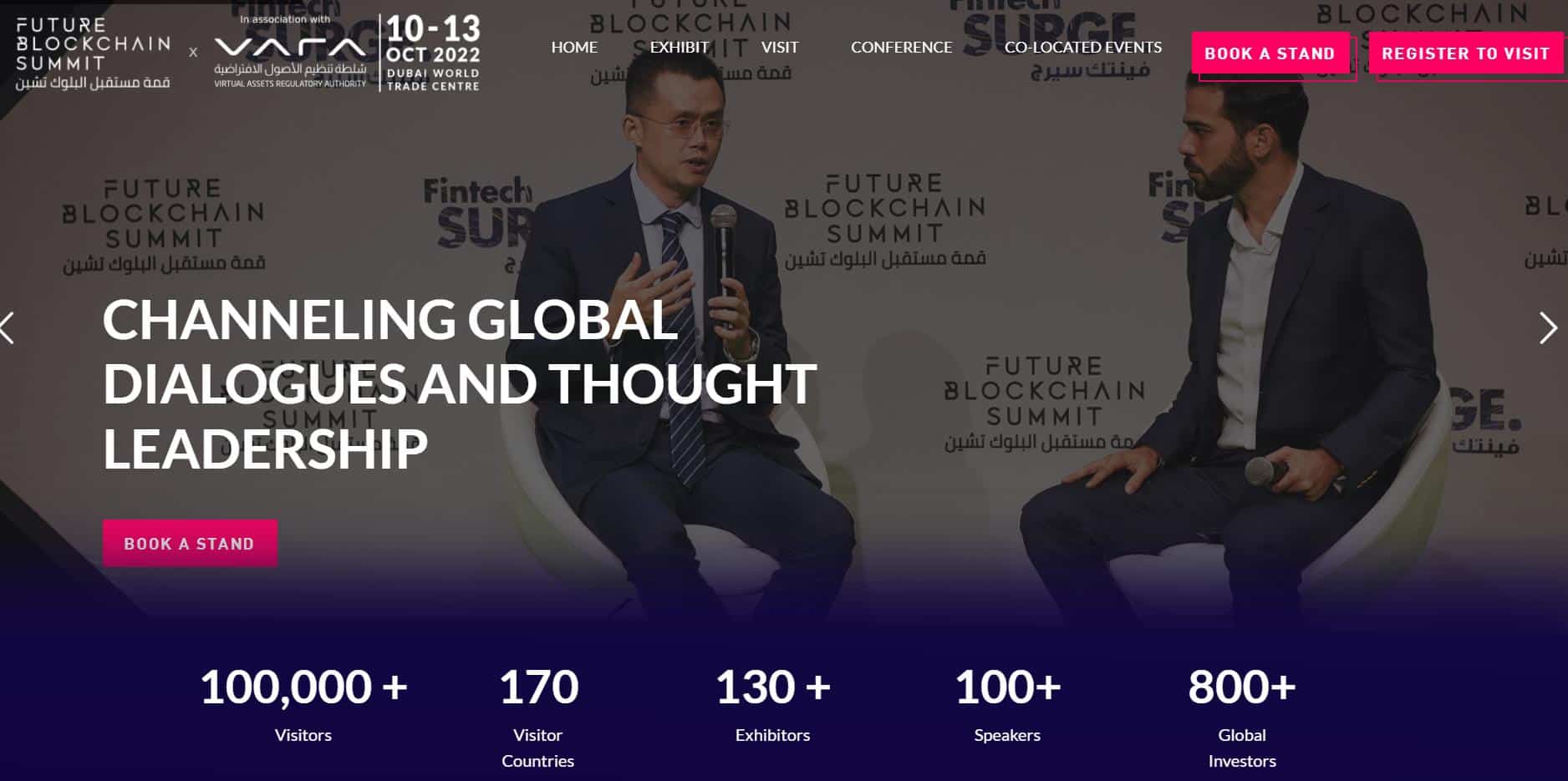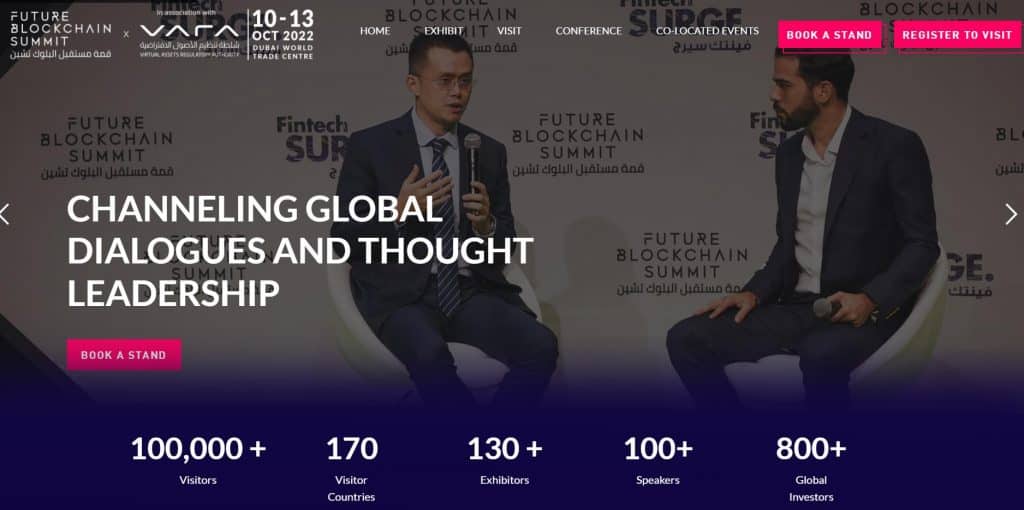 When: 10-13/10/2022
Where: Dubai, UAE
About the Event: 130+ exhibitors, 100+ speakers, 100 000+ visitors.
Future Blockchain Summit is the MENA region's first and largest blockchain conference and exhibition. Dubai World Trade Centre will host the 5th Future Blockchain Summit from 10-13 Oct 2022. The meetup is serving as a meeting point for the world's most disruptive business technology trends.
The four-day conference will feature countless networking opportunities, a conference program, and workshops exploring blockchain technology for the enterprise, the future of digital assets, and Into the Metaverse.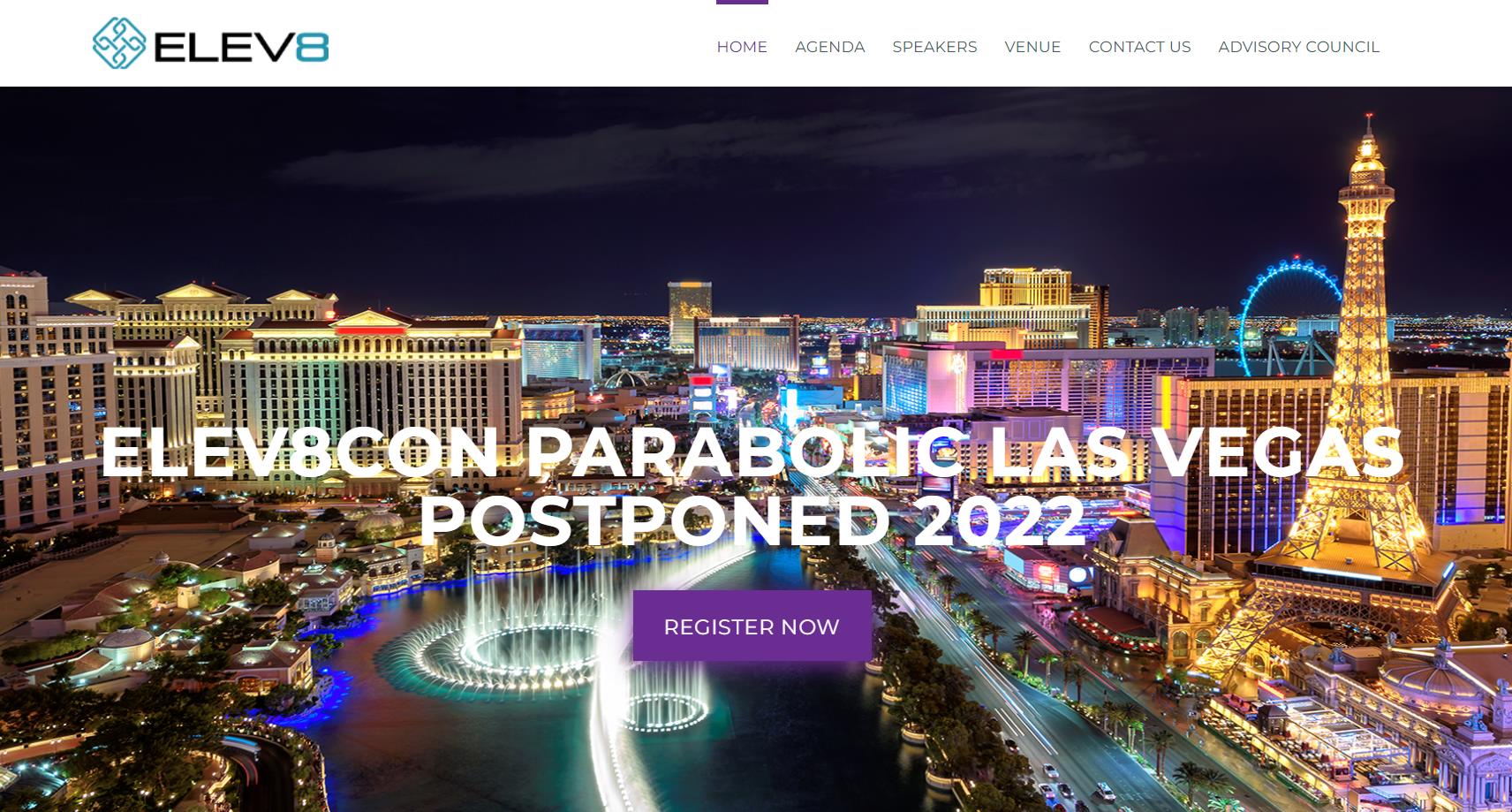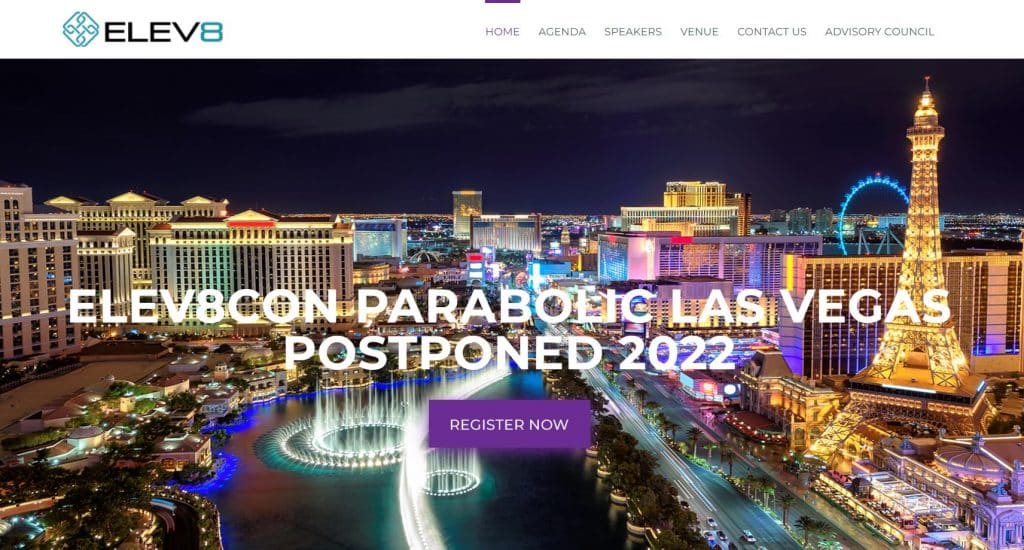 When: 23-24/10/2022
Where: Las Vegas, USA
About the Event: 35+ speakers, 300+ attendees, 15+ educational sessions.
Discussions and debates around alternative investments' largest opportunity in history will be offered at ELEV8: Digital Assets.
Digital asset stakeholders and the existing financial system will have a chance to have a pivotal dialogue at the conference. The attendees will understand how decentralized finance continues to affect issues such as liquidity, derivatives, trading, and infrastructure.
In this event, institutions, hedge funds, asset managers, family offices, and service providers will discuss digital assets, securities, and commodities forecasting opportunities over the next year.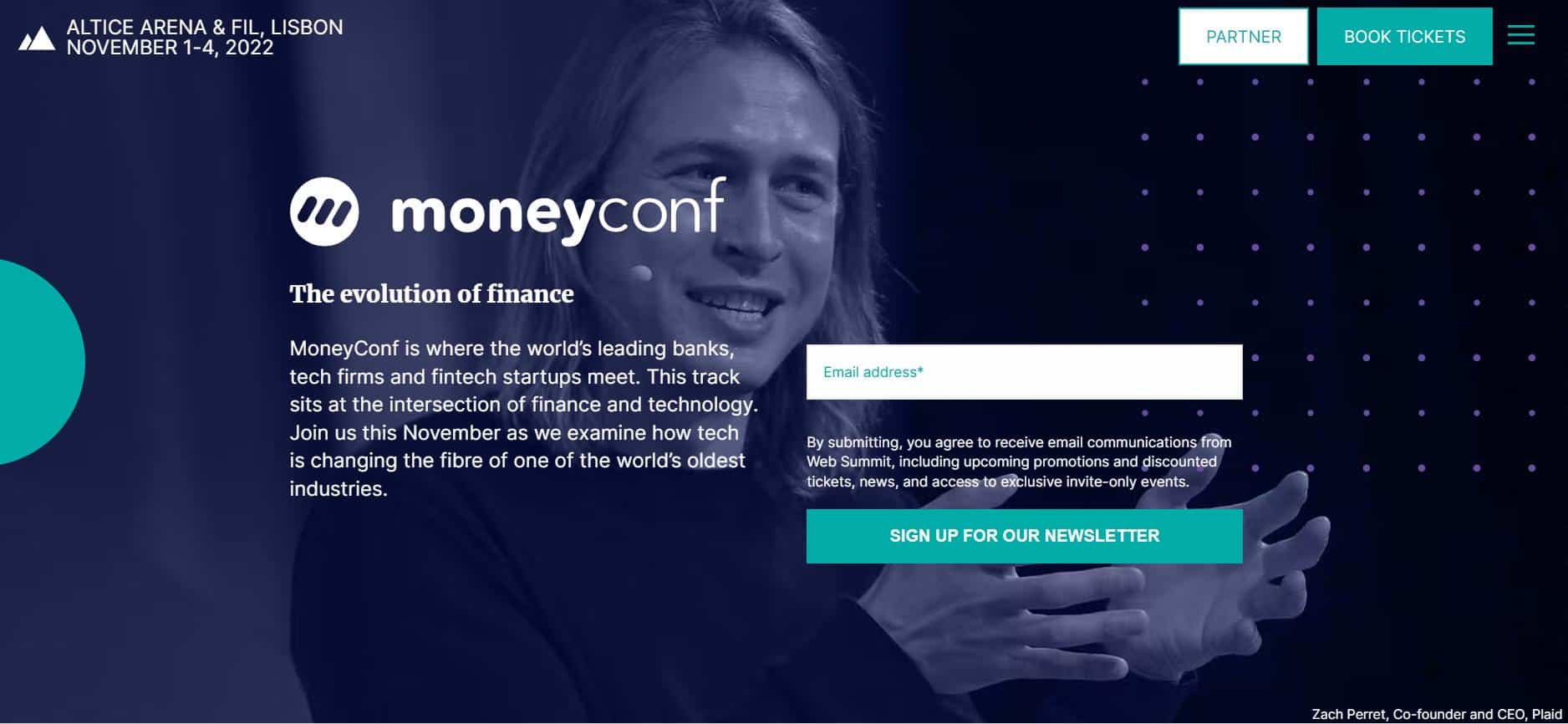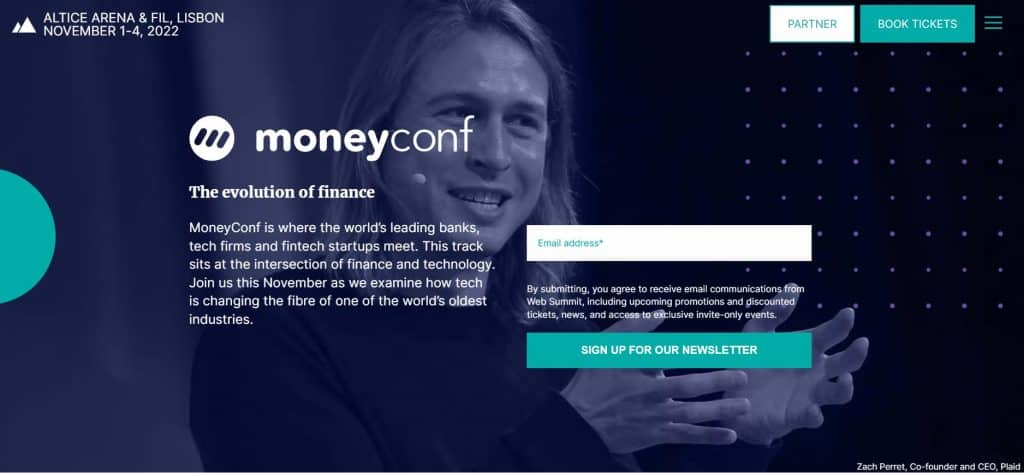 When: 1-4/11/2022
Where: Lisbon, PORTUGAL
About the Event: 100+ speakers, new adding every week.
A wide range of speakers from around the world will speak at the Web Summit, including on-stage talks, panel discussions, Q&A sessions, roundtables, and masterclasses. A ticket includes access to all MoneyConf sessions as well as more than 20 other tracks at Web Summit.
Hot topics to discuss:
Crypto and NFTs,
Open banking,
Saving, spending, and lending,
Cashless futures.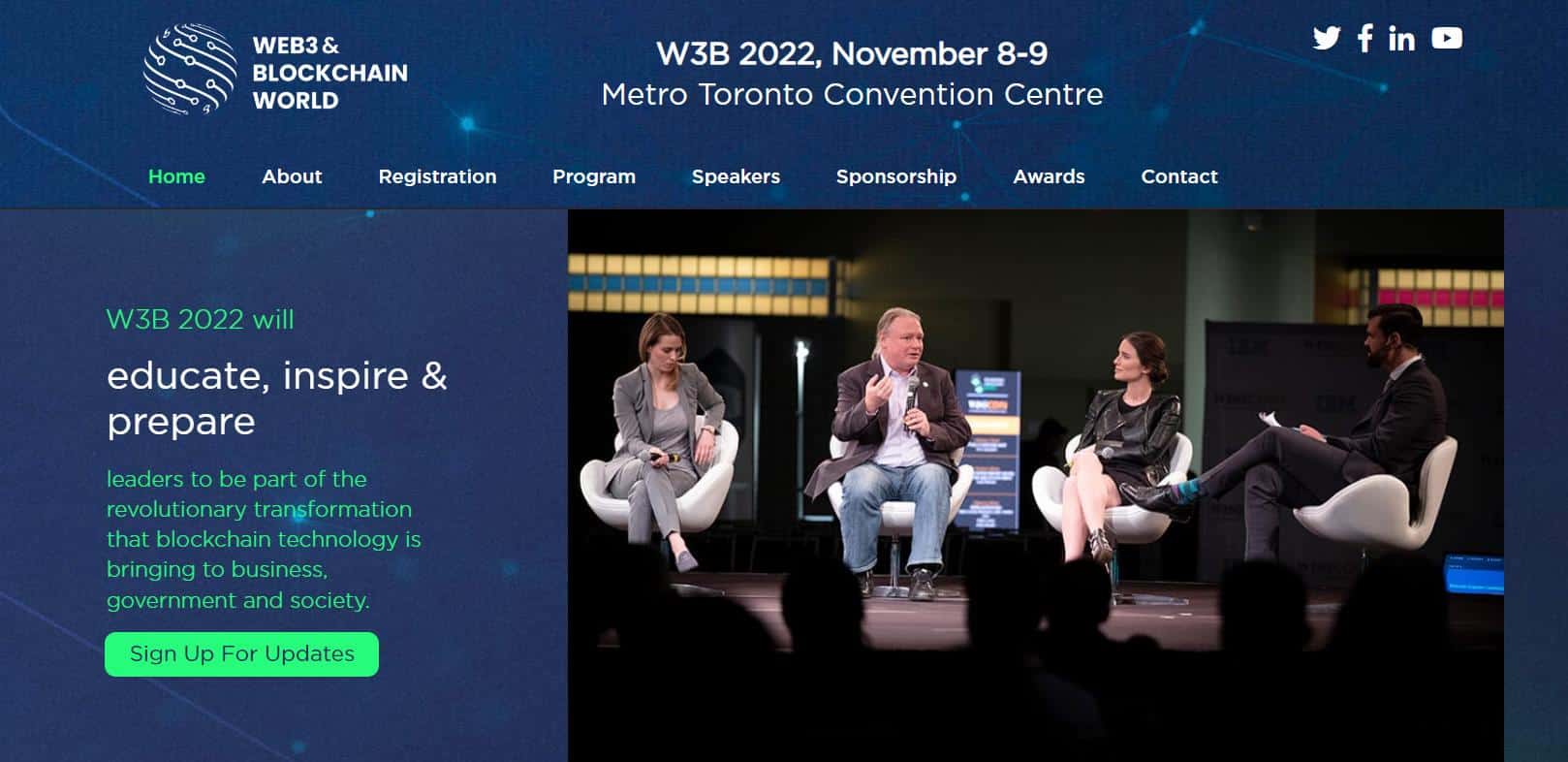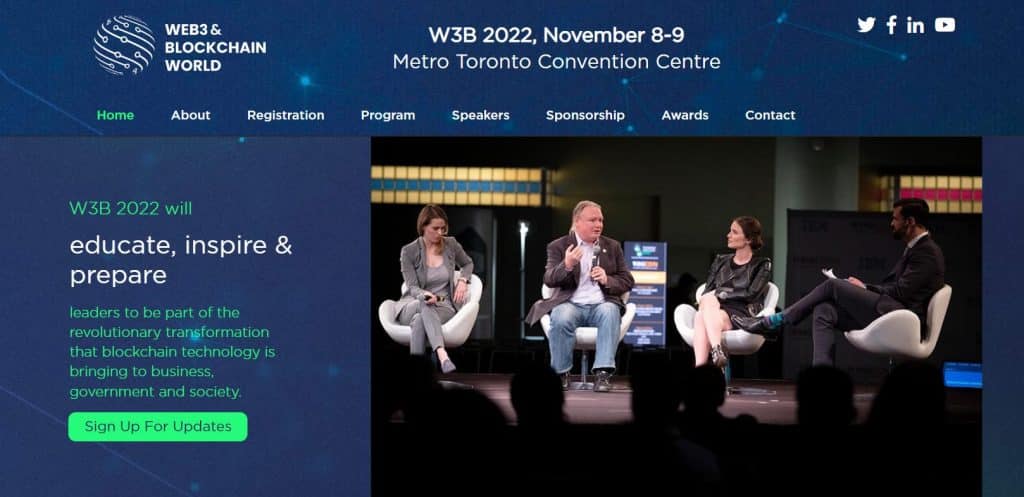 When: 8-9/11/2022
Where: Toronto, CANADA
About the Event: 1.200 participants in Toronto, 100 participants from the Nodes, 8 streams, 4 campfire
lounges.
W3B 2022 is connecting the blockchain enterprise international representatives under one GLOBAL FORMAT. With one Main Stage in Toronto, Canada, and in-person attendance from multiple Nodes.
Global blockchain leaders and participants are brought together by W3B to realize new and unimagined business opportunities.
The world's largest engagement agency, MCI Group, and Blockchain Research Institute are co-hosting W3B to educate, inspire, and prepare leaders to become part of the transformation Web3 is bringing to business, government, and society.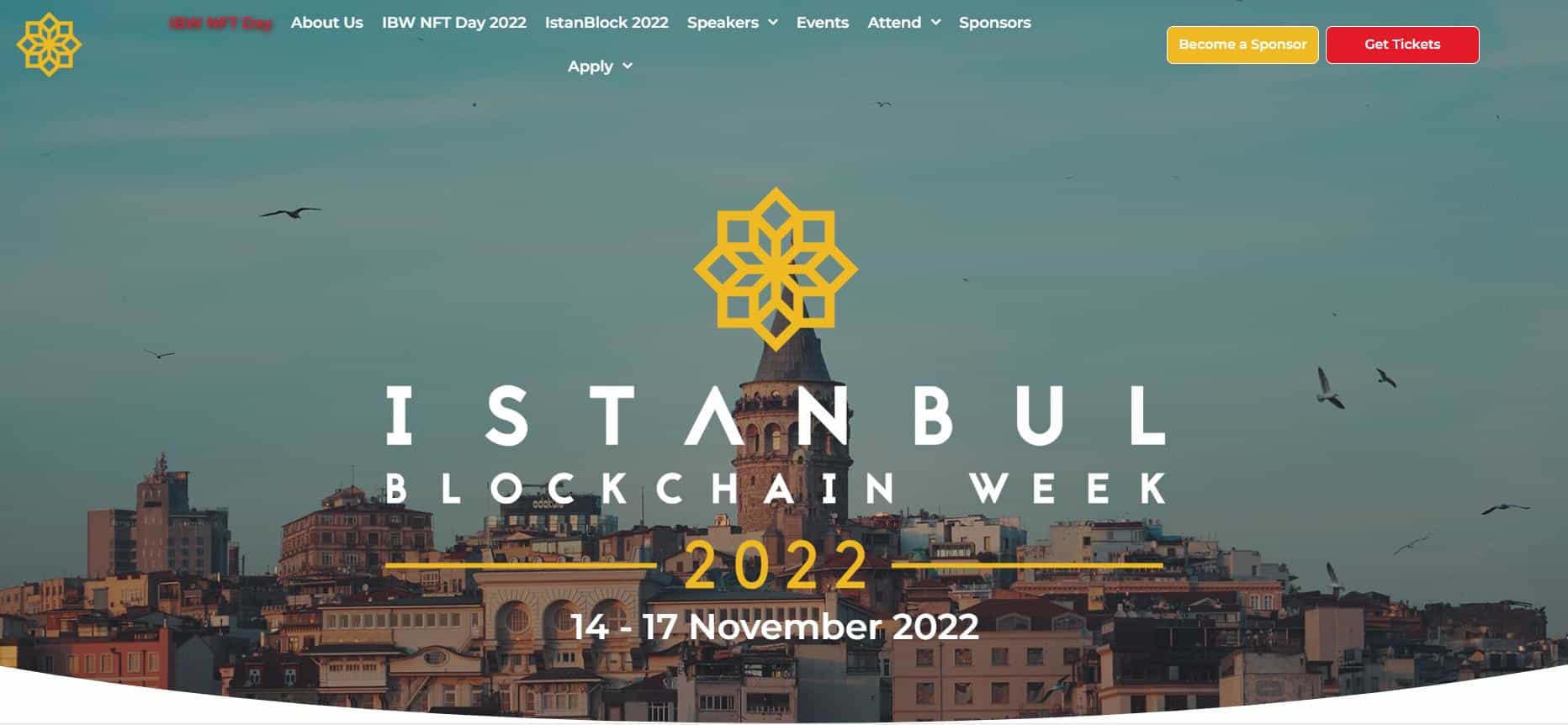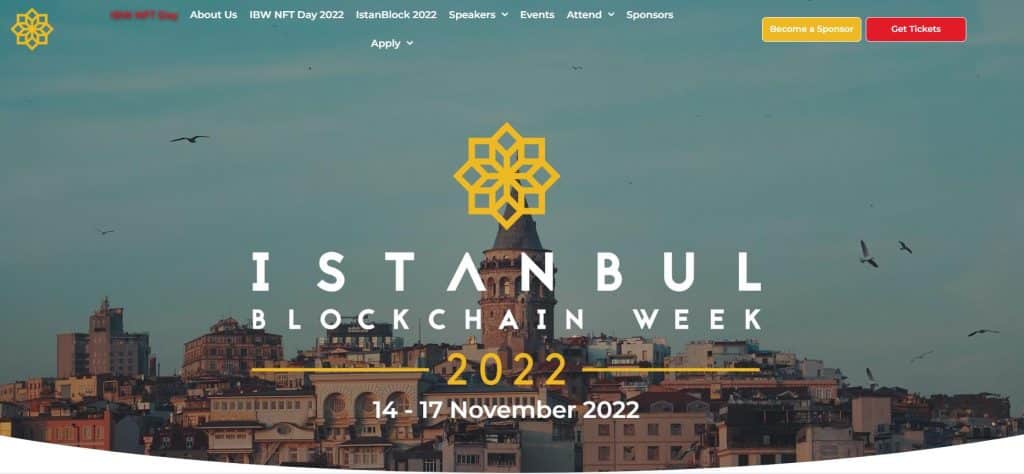 When: 21-25/11/2022
Where: Istanbul, TURKEY
About the Event: 100+ speakers, 3000+ attendees, 20+ events.
One of Turkey's most vibrant cities, Istanbul, hosts Istanbul Blockchain Week in 2022, which is the most anticipated blockchain event of the year.
The city is a global cultural and trade hub with a thirst for cryptocurrency and blockchain technology.
Here are some things to look forward to:
Educational workshops,
Engaging in keynote speeches and panel discussions,
Exhibition area to explore, meet and learn about the greatest projects in the industry,
Networking opportunities – from VIP dinners to exclusive evening events in our Networking lounge,
NFT Galleries, VR experiences, and more – interactive experiences that blend digital and reality.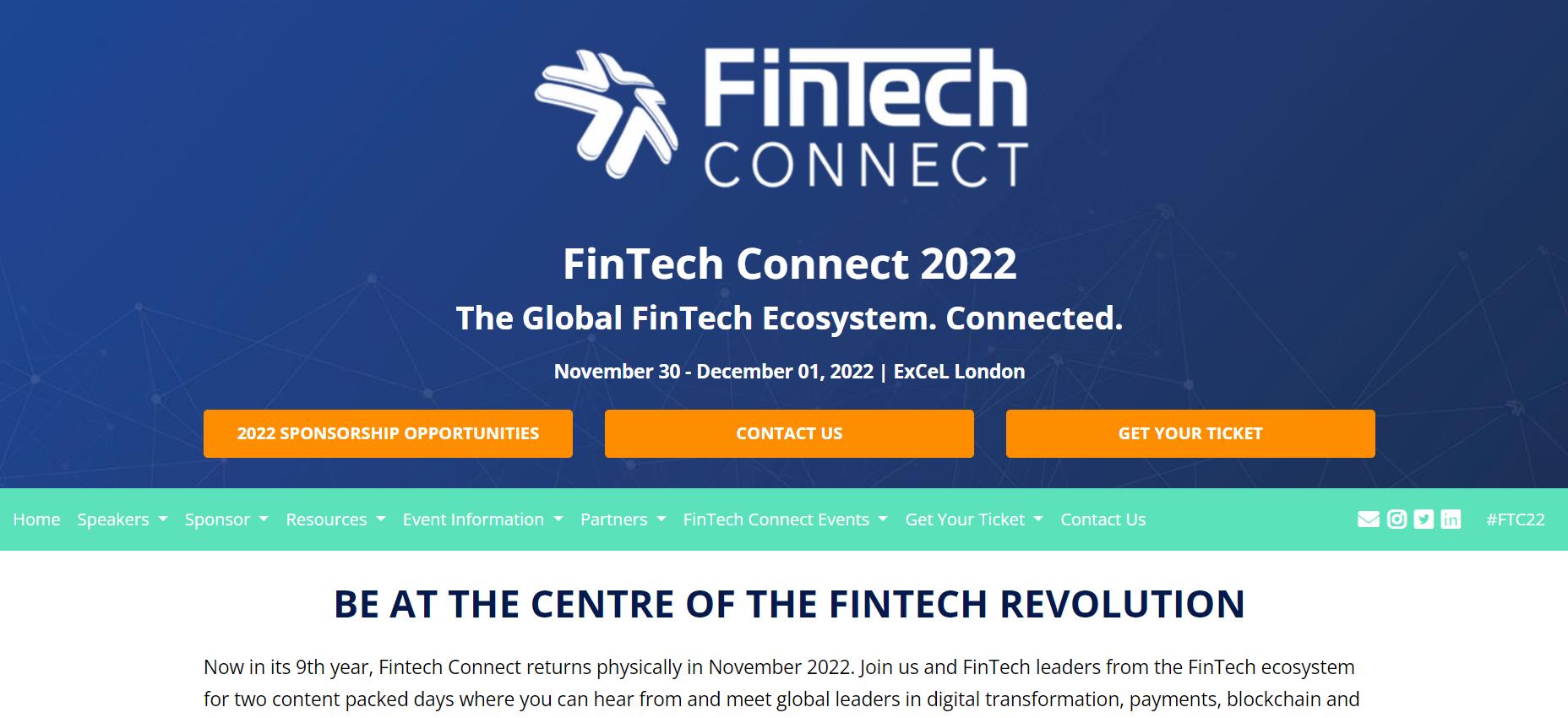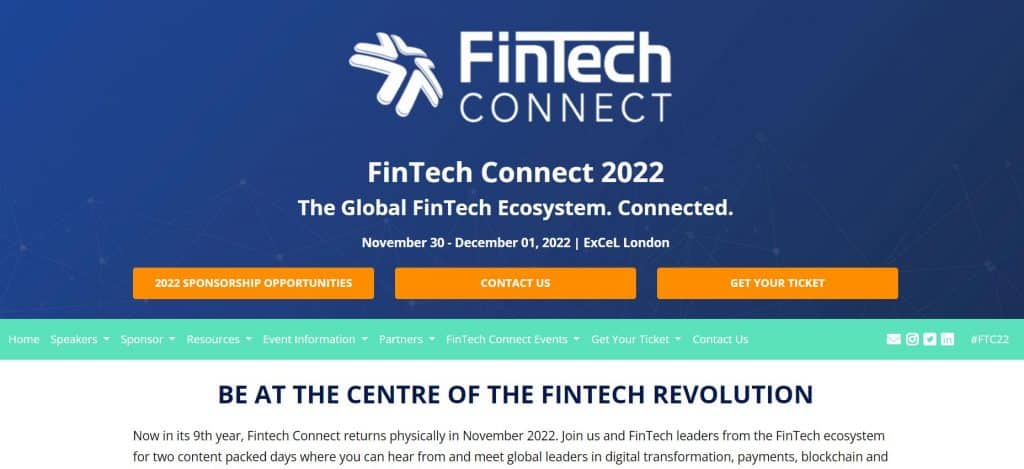 When: 30/11/-01/12/2022
Where: ONLINE
About the Event: 80+ speakers, 3000+ attendees, 20+ tech demos, 4 streams.
In November 2022, Fintech Connect will return in its ninth year. During these two content-packed days, you will hear from and meet global leaders in digital transformation, payments, blockchain, and regtech who are driving the global financial technology industry forward.
Come and meet challenger banks, innovative merchants, central banks, tier one financial institution, and cutting-edge tech companies at FinTech Connect 2022.
There will be content on AI, Opening Banking, CBDCs, DeFi, Embedded Finance, Fraud, AML, digital transformation, and more.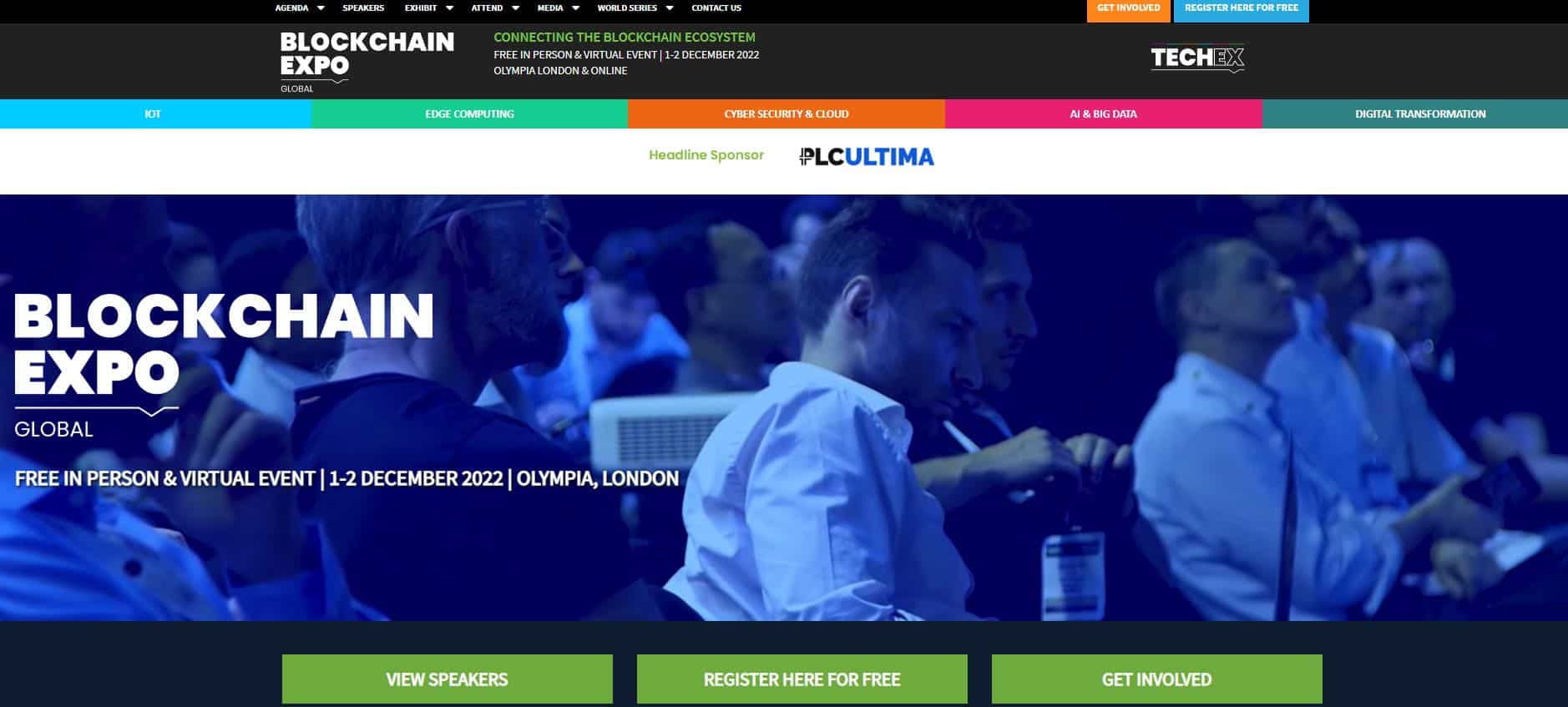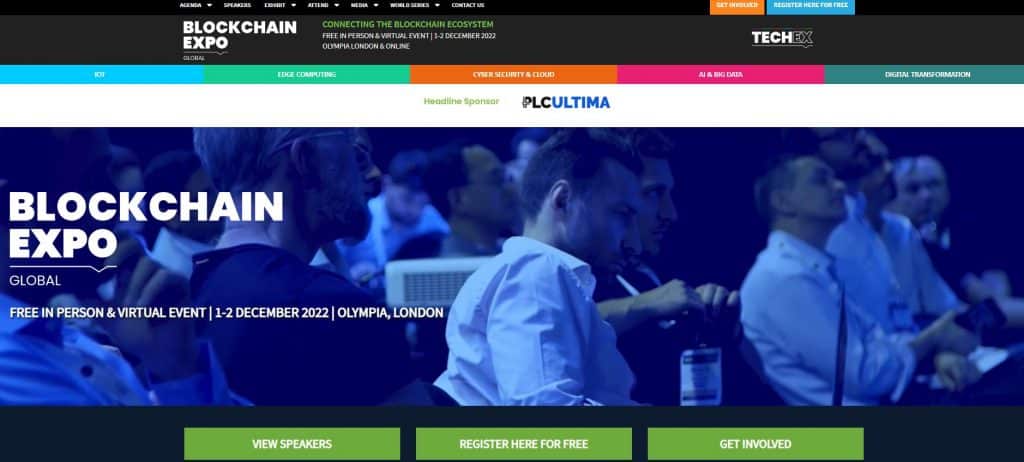 When: 1-2/12/2022
Where: London, UK
About the Event: 250+ speakers, 6000+ attendees, 200 exhibitors, 6 co-located events.
This event will bring together key industries from around the world for two days of top-level content and discussion over six co-located events, including IoT (Co-Locating 5G), AI & Big Data, Cyber Security & Cloud, Edge Computing, and Digital Transformation Week.
There will be more than 125 exhibitors at the Blockchain Expo, and over 100 speakers will share their unparalleled industry knowledge and real-life experiences.
The Blockchain conference agenda will feature expert keynotes, interactive panel discussions, and solution-based case studies. Several industries will be disrupted by this new technology, including legal services, retail, financial services, healthcare, insurance, energy, music, government, real estate, and others.
Why you should try push ads to promote Blockchain technology?
When it comes to launching ads for such difficult topics as cryptocurrency, advertisers usually walk familiar paths. They use social media, blogs, and banners — well-known channels to find a new audience.
Meanwhile, untapped channels can help you grow your cryptocurrency business, but millions of competitors aren't using them. The idea is to promote cryptocurrency using push ads.
What are push ads?
The push notification or push ad appears over other windows on the screen and looks like a private message.
Many users have adapted to the abundance of ads and ignore banners, but push ads offer a significant advantage. No matter what device you use, it's hard to miss them.
Push ads don't look like ads at all. These notifications are very similar to those from messengers, and they work! Ads displayed through push notifications are visible to users up to 100%.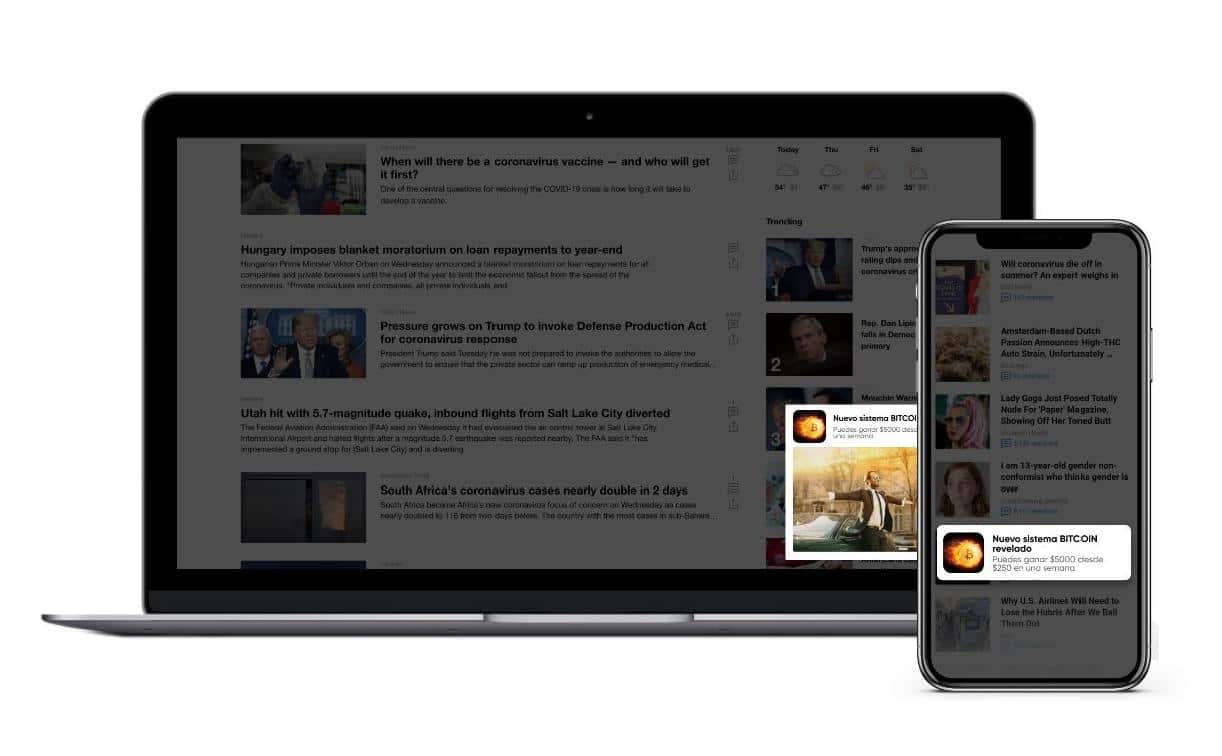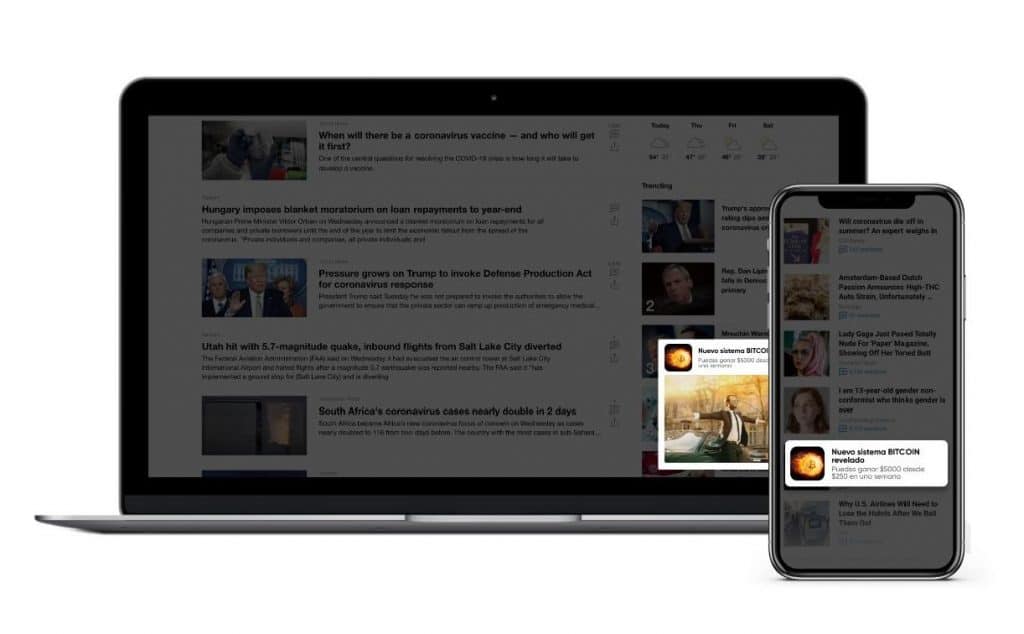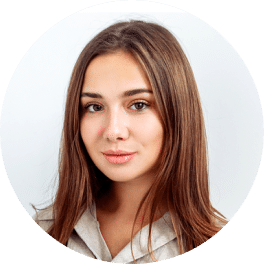 Daria Maichuk, RichAds Head of Customer Service.
At RichAds, we have noticed that crypto ad campaigns started growing 2 years ago  and still increasing.
If we compare the number of crypto ad campaigns in January and February 2021 and 2022, we'll see that their number has doubled this year.
Our customers mostly use push traffic. 73% of crypto ad campaigns were launched on push ads and 27% on pop ads last year.
This is one more reason to say that crypto offers can be successfully promoted with push ads.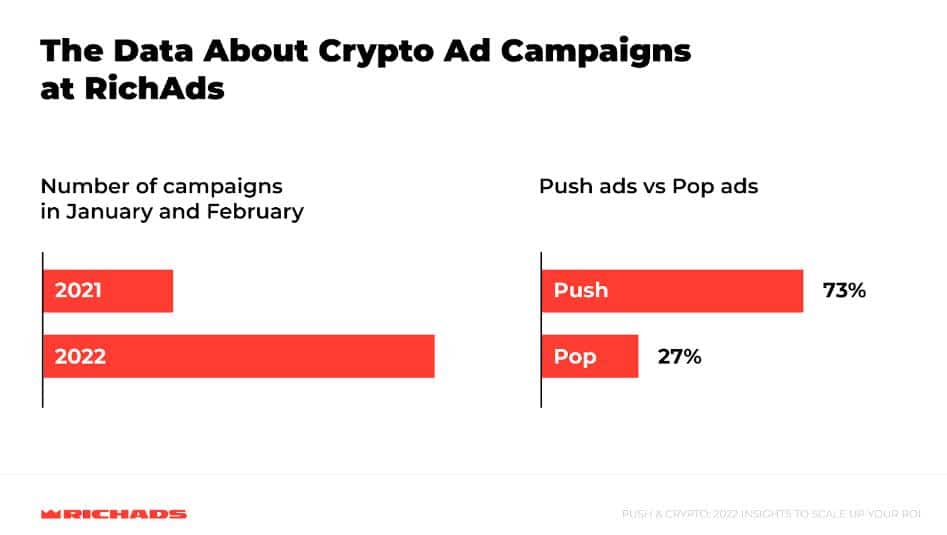 What is RichAds?
🔝 Push and pop ads,
🔼 Domain redirect traffic,
🔝 CPM for domain ads starts from $ 1.5,
⏫ CPC for push ads starts from $ 0.003,
🔼 CPM for pops — from $0.3 in Tier 3, $1 in Tier 1,
⏫ large volumes of available traffic in more than 200 goes.