In today's world the topic of cryptocurrency is something really unexplored, confusing, and even contradictory. Lots of people still don't understand how the blockchain system works and how others even earn on it as for people with no certain technical background, it's quite difficult to get to the bottom of blockchain technology.
But still crypto vertical in affiliate marketing remains one of the most profitable. The thing is that 2020 made people doubt the traditional financial system and analyze the importance of blockchain technology. Now it's safe to say that the crypto vertical is one of the most forward-looking and lucrative niches in affiliate marketing.
In this article, you will know the basics of the vertical and get practical tips from experts in the industry. The best crypto push ads offers are also inside!

Basic definition
The crypto vertical is a broad niche with a diversified audience as everything here is based not only on the processes of exchange.
The crypto vertical assumes offers to earn money on the fluctuation of cryptocurrency rates, investments, education, ICO, and autotrading.
Types of crypto offers
Not everyone is interested in the crypto offers related to the exchanging of cryptocurrency. But today affiliate marketing went further and made the crypto sphere very assorted.
Here are the types of Crypto offers:

bitcoin;
ICO (Initial Coin Offerings);
cryptocurrency exchange;
crypto education;
investments;
trading;
autotrading.
Advantages of crypto offers
High payouts.
The audience in the vertical is quite solvent that's why the payouts can reach even $750 per conversion.
No "hold" to check your traffic.
It means that the advertiser will not check your traffic after the conversion. If there is a lead you will get the payout immediately.
The possibility of prepayment.
Although the payout is quite high the prepayment is always a nice bonus.
Low probability of fraud.
The crypto vertical is a very narrow niche. The traffic quality is checked here by a very limited amount of professionals. If the affiliates were suspected of fraud their reputation is automatically spoiled in most of the affiliate networks. So there is no sense to work unfairly.
Landing pages examples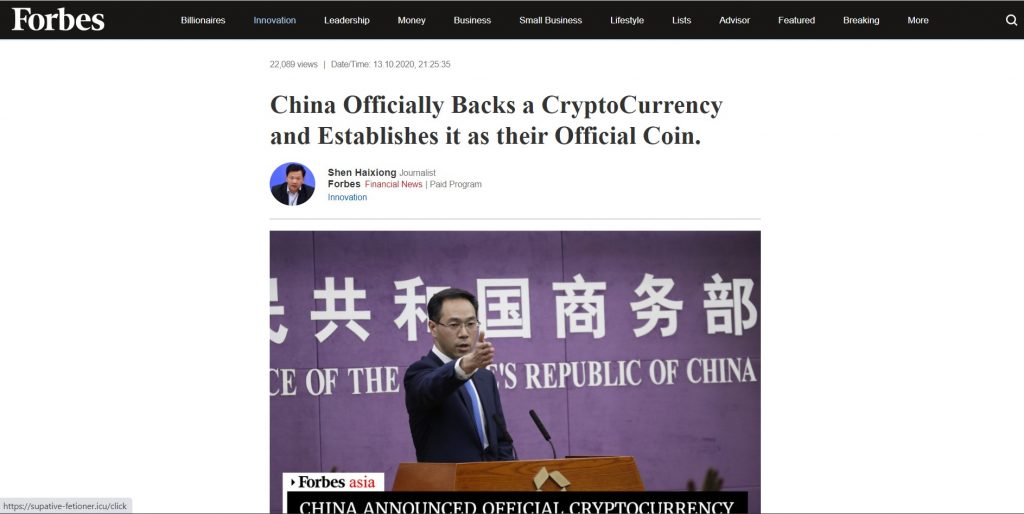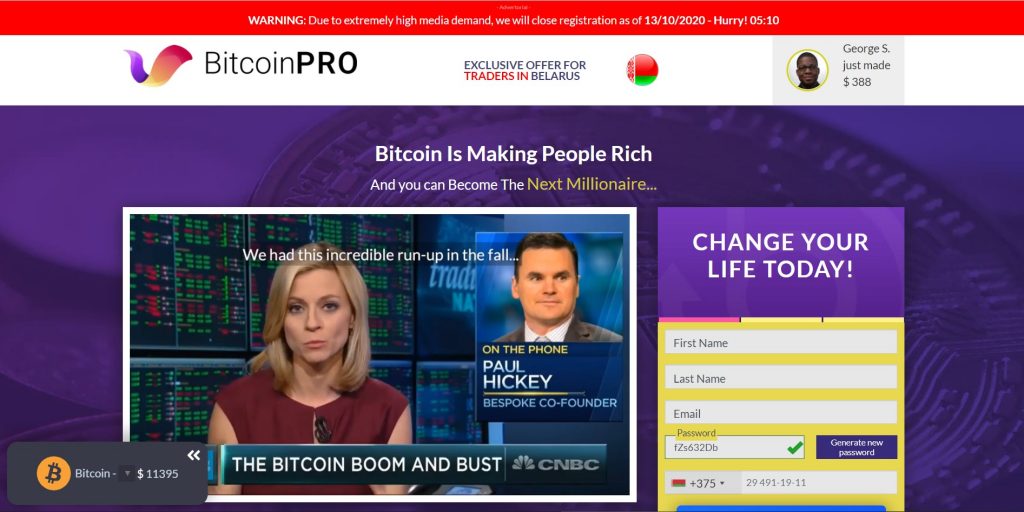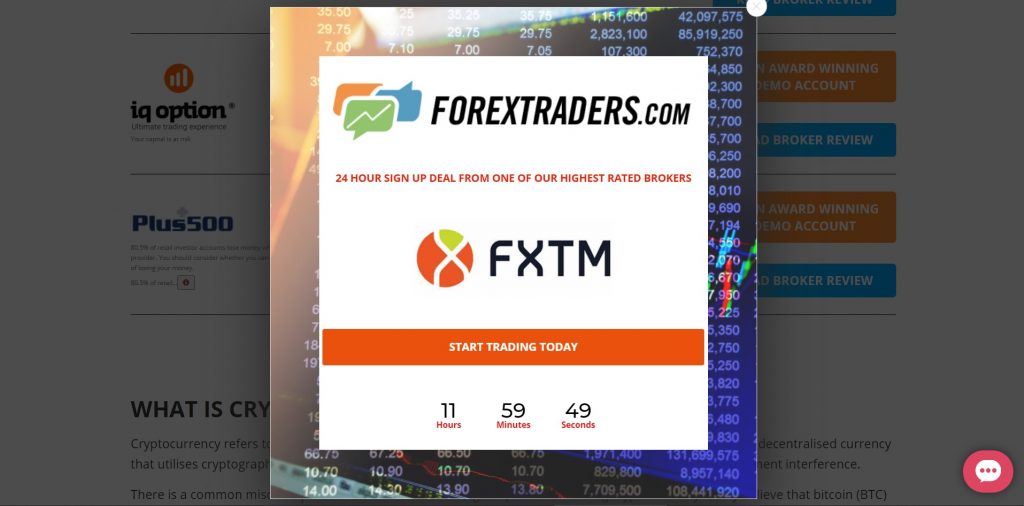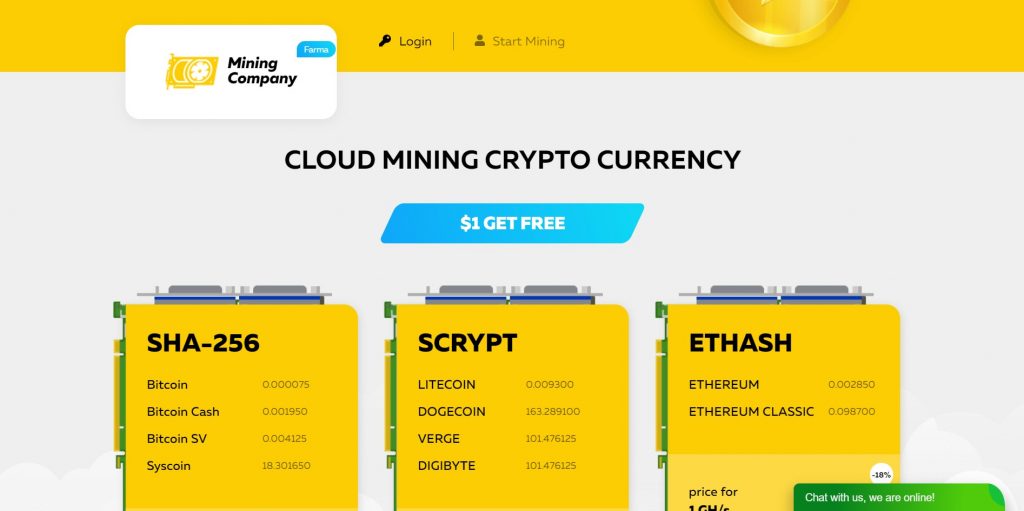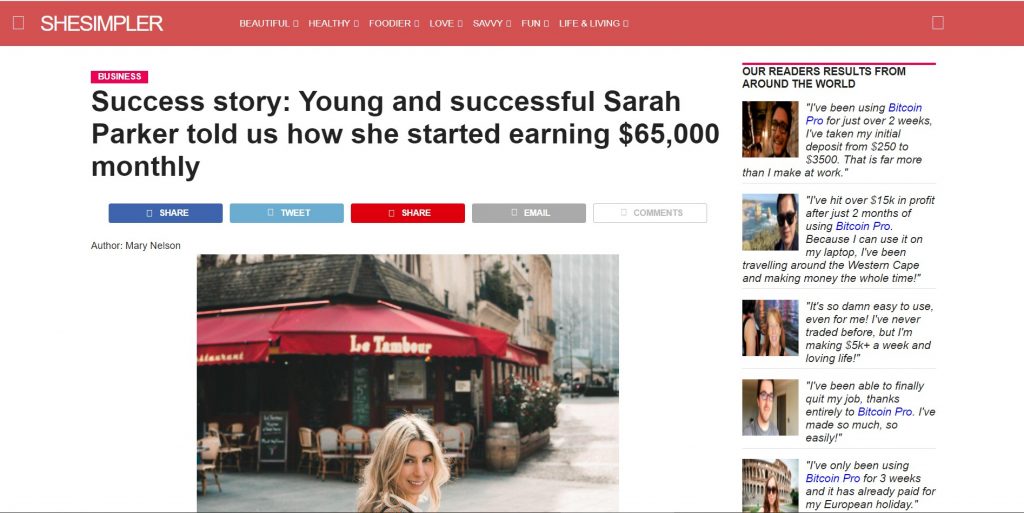 Find useful tips on how to make converting landing pages in our blog.
How to make converting landing pages for affiliate marketing
What you have to remember before launching crypto campaigns
The crypto industry and crypto market are constantly changing. That's why any affiliate marketer should adapt to the new conditions. We recommend changing creatives, GEOs, and offers and don't run the same bundles for a long time. Use a few GEOs and don't put your campaign in a box.
The audience in the niche is very diversified that's why it's necessary to make a deep analysis of your offer's audience to make a high ROI (by the way, in the crypto vertical this rate may be up to 250%).
How about the downside?
Crypto vertical requires labor input for preparing HQ landers, pre-landing pages, and creatives.
Competitors may start complaining about your campaigns.
It's quite difficult to find an honest advertiser or offer's owner.
There is a high financial threshold to enter the vertical.
Tips on crypto vertical from affLIFT forum members
"The necessary budget for crypto offers may vary from $100 to $1000. In this vertical, native traffic converts especially nice".

ArielleT, affLIFT forum well-known member
"Track the data of your landing page thoroughly (CTR, suspicious clicks, etc.)".

Luke, affLIFT forum owner
"Before running a campaign in crypto vertical try to understand the audience. I recommend starting with your best traffic sources, the ones you run in the most professional way".

akahma, affLIFT forum well-known member
Expert interview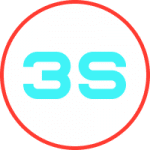 In 2020 the authorities of many countries in the world finally admitted that cryptocurrency entered our life seriously and permanently. It means that the turnover of digital resources should be regulated. On the one hand, such regulations can make digital turnover safer. But on the other hand, the laws are imperfect and the framework for action may be unclear.

But the key point of 2020 is definitely the COVID-19 pandemic and changes in people's lives. The main trend in this regard is finding new sources of income and possibilities of investments. Investors started to take their deposits out from the banks and input them for the cryptocurrencies. Experts say that the traffic here increased by 5.56%. Today cryptocurrency is a new level of understanding of financial vetting.
RichAds: How to choose a crypto offer? What should newbie and pro pay attention to?
Choose new and fresh funnels. A new product may draw more attention from the potential audience.
Use pre-landing pages to sort out random audiences. It will help to increase conversions and get individual conditions.
Test different traffic sources.
Use different methods of leads generation. You can speak about the advantages on your website and then transmit data via Google Sheets or API.
Landing pages with autologin increase conversions significantly.
RichAds: How about the vertical's budget? Is it possible to earn if it's limited?
The success of your campaign doesn't depend on how much you've spent on your campaign. Let's say that it's acknowledged to spend the sum of a certain number of payouts on the test. So, if the payment for the deposit is $300 you should deposit at least $300.

But the result fully depends on the experience of the user as somebody can waste everything and get nothing.

Going into the crypto vertical is more expensive but it's worth it.
RichAds: How to choose maximum conversions? What is the key to success?
Be unique and individual, don't copy. Here is the key to success! Tip: while working with different GEOs it's necessary to understand that the country is not an ultimate indicator. People migrate and Russian-speaking users can live in any country in the world. For example, there are a lot of Ukrainians in Poland, lots of Russians and Italians make business in Malta. If you set up targeting properly you can get increased payouts for certain GEOs or users living in other countries.
RichAds: Trends in crypto vertical for 2021. What are your forecasts?
After the beginning of 2020 making projections for 2021 is pointless. The Coronavirus crisis made changes in all spheres. There is one prediction for now. Attention to the crypto instruments will increase all over the world as it's a new way of income. So, crypto offers will convert much better.
The best crypto advertising offers
Here is a bunch of top crypto offers from 3snet affiliate network. Some of them are top push ads offers in crypto vertical!

id 2410 CryptoDot CPA RU speakers — $100-350
id 2138 GoldenBoom CPA RU speakers — $100-350
id 2384 Bitcoin UP CPA PL — $400
id 2383 Bitcoin Era CPA PL — $400
id 2186 InfinityApp CPA EN speakers — $150-630
id 2087 BigFarma CPA EN speakers — $250-650
id 1730 Bitcoin trader CPA LATAM — $200-400
id 2141 Bigfarma CPA LATAM — $200-400
id 2101 BigFarma CPA DE — $250-500 
RichAds advertising platform offers various types of high-quality traffic for your crypto offers. Launch your campaigns with us and get quality conversions easily! ??
What is RichAds?
🔝 Push and pop ads,
🔼 CPC starts from $ 0.003,
🔝 CPM from $0,3 in Tier 3, $0,5 in Tier 2, $1 in Tier 1,
⏫ large volumes of available traffic in more than 200 geos.