What are native ads?
Native advertising is a paid ads format that perfectly fits the media webpage they're placed on.
They actually don't look like traditional ads and often appear as recommended editorial content or sponsored posts on a website or social media posts.
A non-intrusive and trustful branded content positively affects the user experience. This, in turn, raises the engagement and loyalty of both customers and advertisers and increases the CTR and the overall ROI compared to banner ads and other display ad formats.

Top Verticals for Native Ads
Like in other advertising formats, there are some offers that just shine in native ads:
Gaming

Finance and Insurance

Gambling

Nutra

Education

Tech

Automotive
Nutra and Native Ads: 2020 Tips & Tricks here.
Top GEOs for Native Advertising
USA
PHL
FRA
IND
IDN
BRA
ITA
MEX
MYS
GBR
Moreover, you are free to contact your account manager for more traffic insights on the GEOs and verticals you're working with.
Why RichNative?
Native advertising is growing, and your decision on what traffic source to choose matters: they can differ dramatically by traffic quality, volumes, and technology.
Here are some points about what RichNative does to improve your ad performance:
You can choose

Web and/or In-app ad formats

depending on your target audience and goals.
You can create an advertisement of many sizes and formats. It may include such components as

a brand name, headline, primary image,

and

body text

.
There are some instructions provided in the interface with descriptions of each component.
If possible, make your ad units look as less blatantly advertising as possible to improve CTR. For example, you can show some infographics or statistics in your creative to make it more like sponsored content.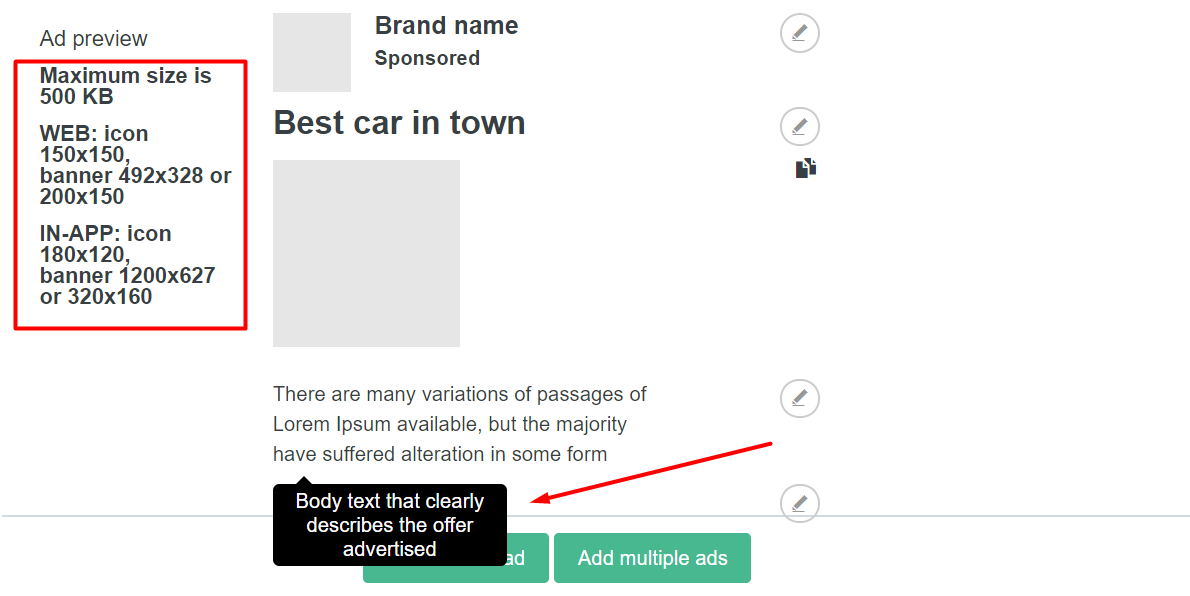 Speaking more about

technology

, firstly, t

he platform offers multiple options to reach the right audience. Thus, you can target users by GEO, Technology, Carrier, Browser Language, and other parameters.
After monitoring other ad formats' performance we concluded that one of the most effective ways to improve your CTR is New Subscribers Only targeting.
Secondly, RichNative provides you with all means to save your time and budget. You can adjust your campaign parameters according to your results automatically and enable automated optimization.
For this, set up advanced settings in your campaigns and check Automated rules, Whitelists or Blacklists, and Micro bidding.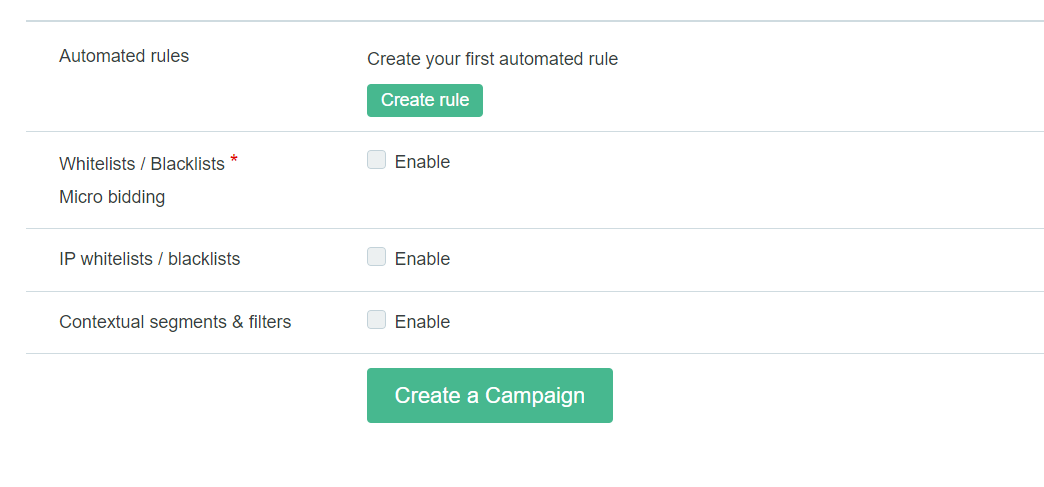 To make all these functions work smoothly, don't forget to set up detailed conversions tracking: there are all opportunities for it within RichAds platform.
5 reasons: Why you should launch native ad campaign here.
What are the rates at RichNative?
RichNative works at CPM (cost-per-mille, or cost per thousand impressions) model.
Min CPM equals $0.1, and you can start to promote your native content from this little.
How to start with RichNative
Login or Register at the platform.

Choose Native or Add funds.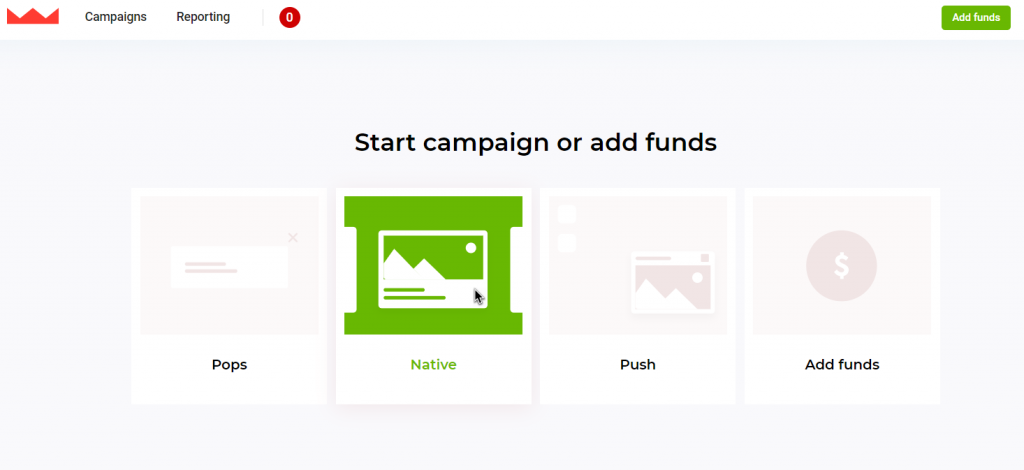 3. Fill in your campaign settings using the recommendations above.
Done!
If you have any questions about the new format, contact your personal account manager or ask us in our live chat. Ready to go?
Was this helpful?
Yeap
Ok
Neutral
Try harder
Nope