It is true that retargeting makes your advertising more professional and attractive for the end-user. The reason is that it allows you to work with engaged users deeper to make the conversion happen. It is retargeting that helps you boost ROI significantly.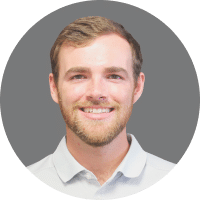 Using retargeting is what I would consider 'next level' affiliate marketing. Truly considering your customer's path to conversion is what will make you a good marketer.

Luke Kling, admin at Afflift (afflift.com)
Below we are showing how it works for push and pop traffic.
What audiences to retarget at RichAds
There are three types of audiences you can retarget on RichAds ad platform:
1) Clicks: users who clicked on your ads (for push only)
2) Engaged Clicks: users who engaged with your landing page;
3) Conversions: users who made a conversion.
The audiences are collected automatically, and their number can be unlimited. But make sure to start a campaign only when there are not less than 100 users in your audience.
Why retargeting is what you need
There are many advantages of retargeting campaigns that open up for affiliate marketers:
Higher CTR and CR.
Users who already somehow interacted with your offer are more likely to click or even convert after the second touch.
More detailed info about the user.
Data is gold. When working with push and pop traffic, you don't have an option to target audiences by interest or socio-demographics like on Facebook. But now there is a way to narrow your reach by analyzing what users like and then customizing your ads for each offer.
Adjusted ads for each stage of the sales funnel.
Now it's easier to encourage your audience to convert after signup or just one visit to your page. For example, make a special offer or creatives with a particular CTA for users who already registered but have not made a deposit.
Lower CPA for verticals with high payouts.
Retargeting levels up your advertising in any vertical. So if you manage to make your CPA 5 times lower with retargeting (yes, it's possible), the profit will surprise you. Especially, if it's a crypto offer with extremely high payouts, for example.
Basic retargeting strategies on push and pop traffic
There are many ways how retargeting improves your communication with potential customers and brings you closer to your KPIs.
Here are some basic popular strategies which will work for every affiliate.
Retarget users interested in the vertical
Working with retargeting, you can check what users are attracted by what verticals. The first action here is to retarget the audience collected by Clicks on a particular ad with more specific and aggressive ads.
Retarget users engaged with the offer
They are people who visited your landing page, explored the offer, but haven't made a conversion yet.
In retargeting campaign, offer limited discounts, cashback, or just super-personalized creatives for such users. Especially, if they are already registered or using a trial.
Utilities, Dating, Gambling, Finance is where you really should adjust offers according to the users actions towards it.
Retarget users who made a conversion
Those are customers who liked your offer and made a purchase or a deposit.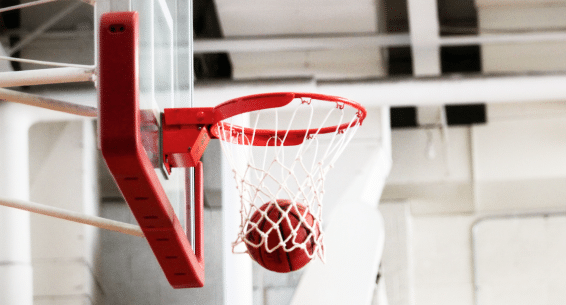 Show another offer of the same vertical.
For example, if the player has deposited in one casino, they will most likely deposit more in another one.
Encourage repeated conversions by the same user.
In Gambling, users deposit again and again. Update creatives more frequently than usually for your Casino audience. Make them feel special by giving an exclusive offer for loyal customers only.
The same with Betting, where people root for a particular team and watch the games regularly. So, you can retarget this audience for all games, or even make landing pages with the user's favorite team.
Move this audience to campaigns for other verticals
You already know that they are active, interested in a particular sphere, and are more likely to make a conversion than others.
To do this, retarget the audience collected by Conversions in another narrow campaign, and exclude it from the widely targeted (original) ads.
Bonus retargeting strategies
There are also some more practices for retargeting for experienced affiliate marketers. Explore them to create well thought-out marketing campaigns.
Retarget users by intent
This is just a bit more complicated and effective way to build your audiences.
Once you have an audience for some vertical, upload several landing pages or pre-landers for more narrow niches. For example, in Finance, you make different LPs for crypto, forex, and loans.
Then look how people engage with different niches.
In your next retargeting campaign, you make an offer customized by intent and improve your ROI. Here you include one of the audiences based on Engaged Clicks.
Make sure your previous wider ad isn't shown to engaged audience anymore.
Retarget users by the promoted goods
This one is simple: see which users click on your ad with an iPhone or diet pills.
They will be grouped by what they like most by Clicks or Engaged Clicks and can be retargeted in more narrow campaigns. It works perfectly for the verticals like eComm, Nutra, Sweepstakes.
Include those who made a purchase (Conversion) in your next similar campaigns for these verticals. Most probably, such users will buy more items soon or become regular buyers.
Later, when you have enough data, you can create larger groups of users united by broader interests.
Of course, there are much more ways to use retargeting and build truly gold audiences – at this point, everything is up to your creativity.
Ready to make it work? Here is how
We've reached the most important part of running retargeting campaigns – setting them up properly. There are several steps and principles you need to follow.
Run your first campaigns with wide targeting at RichAds to collect audiences.
Use RichPixel to capture the users who interact with your landing page. It will help the platform not only collect the engaged audience from your LP but also optimize your campaign for micro-conversions.
Set S2S Postback tracking to retarget customers who made a conversion. To make retargeting even more effective, pass back confirmed conversions as well.
Target or exclude audiences who have interacted with your ads in your following campaigns.
Don't be afraid to set up more intrusive ads: show personalization in the creatives, increase the frequency cap, etc.
Increase bids for retargeting campaigns. As you already have a hot audience, it's worth winning the auction.
Continue driving wide targeted traffic to update your audiences constantly.
If you have any trouble with retargeting setup, ask your RichAds manager for personal guidance. Level up your media buying with Retargeting.
Was this helpful?
Yeap
Ok
Neutral
Try harder
Nope