Since the pandemic began, the webcam niche has shown even better results, making it one of the most evergreen affiliate marketing verticals.
Check out the webinar "How to run Cam niche on push ads" and learn how to profit from it.
Each month, RichAds hosts a webinar on topics relevant to affiliate marketers.
Their recordings can be found under the tag "Webinar."
Join our Telegram channel to get the hottest updates about RichAds webinars.
Is Webcam Niche a good option to try?
The dating vertical has been a top performer at RichAds for several years. This year we allowed Adult creatives and started to work with Adult dating, and it showed really great results.
Therefore, it is natural that we are searching for new niches to expand into and give our advertisers a chance to earn even more. At RichAds, the Cam niche is not yet as popular as Adult Dating. However, marketers should take a look at it.
Diversity and a great pool of opportunities are the main advantages of the Webсam vertical:
Using a Cam site is like going to a Stripclub without the noise.
It doesn't matter what your kink is, you'll find out.
Webcam advertising campaigns are easy to set up and do not require special effort, and in the webinar, we will discuss them in detail!
Who are the webinar's experts?
In the webinar, we looked at the vertical from both sides: the ad network's and affiliate network's perspectives.
RichAds team speaks from the ad network's side. We have 5 years of experience in Dating.
CrakRevenue represents the affiliate network's side — it is one of the biggest CPA networks in adult marketing with more than 10 years of experience.
Let our experts introduce you to the world of Webсam!
Here are the experts: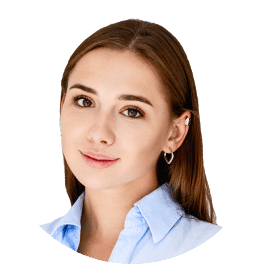 What's on the Webinar Agenda?
First of all, our guest expert Arnaud Guilon from CrakRevenue, will speak about the Cam niche in general and share trends for this and the coming year.
Then we'll both share our expertise in best converting GEOs for the niche.
After that, we'll talk about choosing an offer for the Webcam niche.
Then converting creatives and landing pages examples will be shown.
Finally, we will discuss how to promote Webcam offers with push ads.
What is more, a hot case study from RichAds will be shared!
Watch the webinar "How to promote Webcam niche with push ads"
Do you want to get the webinar's presentation? Here it is!
This presentation contains a lot of helpful information, for example, top Geos at RichAds, and profitable offers from CrakRevenue. You can also find creatives and funnels.
Feel free to download it for free right now!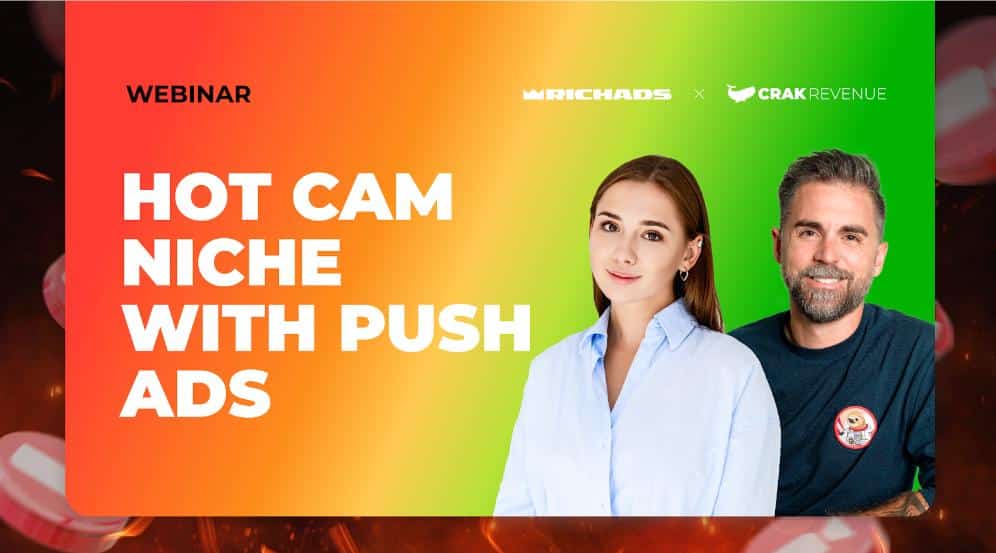 What is RichAds?
🔝 Push and pop ads,
🔼 Domain redirect traffic,
🔝 CPM for domain ads starts from $ 1.5,
⏫ CPC for push ads starts from $ 0.003,
🔼 CPM for pops — from $0.3 in Tier 3, $1 in Tier 1,
⏫ large volumes of available traffic in more than 200 goes.