How to make money on cryptocurrencies in affiliate marketing?
RichAds team covered all the ins and outs in the free webinar. You can watch it right now.
This webinar is a complete guide to the Crypto niche in 2022.
RichAds team began hosting webinars on hot affiliates topics two years ago. We have already discussed various advertising formats, different verticals, and how to use them.
Here we are with our last webinar, "Push & Crypto: 2022 insights to scale up your ROI". We hosted it featuring two experts from the iGamingCombo. You can watch it in this post below. 👇
Each month, RichAds hosts a webinar on topics relevant to affiliate marketers.
Their recordings can be found under the tag "Webinar".
Join our Telegram channel to get the hottest updates about RichAds webinars.
What's on the Webinar Agenda?
The Crypto webinar is intended for anyone who is curious about cryptocurrencies in affiliate marketing and wants to learn more about it.
Affiliate marketers who did not work with the vertical before will find this webinar to be an excellent guide. We will lead you step by step to start your way in crypto using push ads.
We also have some tips and tricks for affiliates who have some experience.
Agenda for the webinar "Push & Crypto: 2022 insights to scale up your ROI":
Best geos and offers for Crypto
How to make creatives and landing pages
Crypto by API: what it is and how to set up
How to set up push ads campaign
Bonus: new traffic source for crypto + promo codes.
Who are the Experts?
The best way to gain a deeper understanding of a subject is to explore it from different angles. On the webinar, we looked at Cryptocurrency niсhe from 2 sides: CPA and ad networks.
We have invited two experts from the iGamingCombo to talk from the affiliate network side. This CPA network provides crypto offers and knows everything about them.
RichAds discussed push ads for Cryptocurrency with all its peculiarities from the ad networks' side.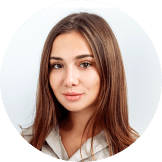 Daria Maichuk
Head of customer service at RichAds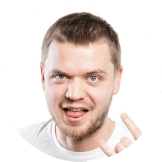 George Kach
Senior Affiliate Manager at iGamingCombo

Skype: egor.kacherovsky
Telegram: @GeorgeAdCombo
george@adcombo.com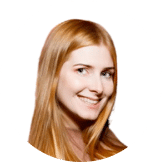 Jane Zim
Product manager at iGamingCombo

Skype: zimina_evgenia
Telegram: @JaneAC
jane@igamingcombo.com
Contact our experts for more details
Watch the webinar "Push & Crypto: 2022 insights to scale up your ROI."
31 questions asked about the Crypto vertical during the Webinar
During the webinar, participants asked many clarifying questions about how to launch crypto offers. The experts did not have time to answer all of them. We collected all the questions from the chat and made a post.
Find answers to all questions about the crypto vertical here 👇
Use RichAds traffic to make a profit in 2022
What is RichAds?
🔝 Push and pop ads,
🔼 Domain redirect traffic,
🔝 CPM for domain ads starts from $ 1.5,
⏫ CPC for push ads starts from $ 0.003,
🔼 CPM for pops — from $0.3 in Tier 3, $1 in Tier 1,
⏫ large volumes of available traffic in more than 200 goes.