Webcam sites are visited by approximately 5 million unique users every day. It's a perfect opportunity for a marketer to increase his income. Furthermore, this niche is not that popular yet and has a great potential due to the diversity of offers, you shall definitely pay attention to it.
Target audience of webcam offers: who are they?
Broadly speaking, we can identify two groups of people interested in webcam and the webcam marketing creatives will be really different for them:
Cam Models.
Those are usually girls, rarely men, who want to earn money quickly and without any special efforts. For example, students that don't have experience yet and want to have a part-time job. Also these can be people who want to work remotely and don't know where to start.

Clients of Webcam sites.
No wonder that this group of users is the largest one — it includes mostly men who seek real-time shows with different models. Those people are actually ready to pay for shows, and we can say that the amount of offers aimed at them is a lot bigger.
As we mentioned earlier, the male audience is bigger according to the stats. Luckily, at RichAds men are also prevalent, the percentage is 62%.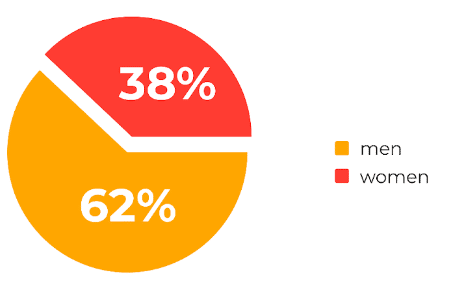 What is more, our platform allows creatives with adult materials, you just need to contact your manager for a whitelist of sources, and then feel free to launch ads with nudity!
Best ways to attract webcam clients: 10 creatives examples
We totally understand that this niche is quite fresh on the market, and marketers may face difficulties with creatives when making a webcam campaign. For this reason we've prepared 10 examples of webcam ads with highest CTR for the largest audience — clients of webcam sites, let's have a closer look at them.
Try to intrigue a user.
You can use a teaser by telling what a potential client will see when clicking on the ad. Try imperatives like "watch now" or "play the video now".
The same approach works with pictures — don't show everything at once, use pictures of girls in beautiful lingerie, half-naked.
Remember about diversity.
Don't focus only on girls, your target audience is a lot wider! For example, gay cams is a trending microniche that has low competition now. Try pictures of men and your CTR will be skyrocketing!
Furthermore, gay audience is usually the paying one, though such offers may be hard to find, look for them in this list.
Use proximity and personal address.
This approach has shown nicest results on dating vertical, why not test it on webcam? Everyone wants to believe that a beautiful girl is interested in communicating, use it to your advantage. Don't be afraid to write names and kilometers in your texts, it actually converts!
Mention famous cam brands.
If you advertise a webcam site that has already made its name and is quite well-known, mention it. Use logos and pictures of specific models. This approach always works well on regular customers of such resources, target them.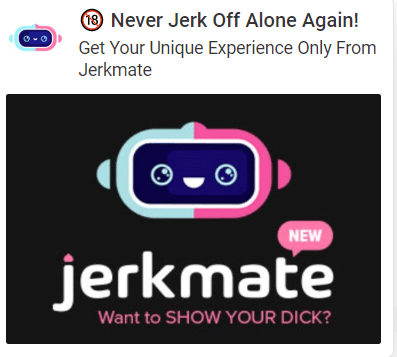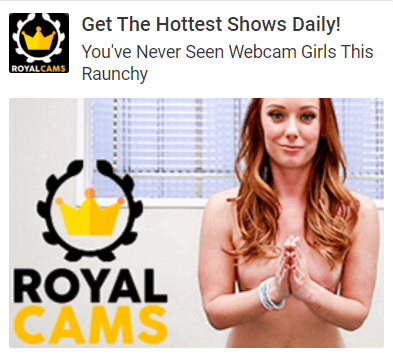 Offer discounts to your clients.
This is a great way to attract newbies — most people know that the shows are not free, that's why they're scared to try camming. Calm them down — offer free signup or just tell them that there are free cams on your site, it shall work!
What is RichAds?
🔝 Push and pop ads,
🔼 Domain redirect traffic,
🔝 CPM for domain ads starts from $ 1.5,
⏫ CPC for push ads starts from $ 0.003,
🔼 CPM for pops — from $0.3 in Tier 3, $1 in Tier 1,
⏫ large volumes of available traffic in more than 200 goes.
Webcam models recruitment: ads ideas
This targeting audience is trickier to attract, no adult materials and nudity will work here. We've gathered the best webcam advertising ideas for you, they will help you to reach the girls who are interested in this sphere.
Make an accent on money earned.
As we mentioned before, these users are mostly motivated by quick income and huge sums of money. Use numbers, tell how much they'll earn weekly or monthly. Don't lie, otherwise you'll spoil the reputation of the site advertised. Hint: specify that no experience is needed and that the girls of all shapes and sizes are welcome.
Point out that the work is anonymous.
For a lot of people it's crucial to stay anonymous for their safety and principles, so mention this in your ad. Furthermore, if a site provides an opportunity to block users from a specific country, highlight it as a benefit.
Tell more about the perks.
Create an image of a successful woman, tell that she can work from home and have her own schedule as well as withdraw money weekly, for instance. Make it as luring as possible!
Use storytelling.
Yes, it's as old as the universe, but why not try it if it works? Tell a story about an ordinary girl who started the profession of a model and earned a great deal of money. It will inspire others to follow her path!
Converting landing pages for webcam ads
Now you've seen the webcam ads examples, let's have a closer look at the other part of the funnel — landing page. Again, the approaches are different for those two audiences.
When we speak about webcam models, stick to official language, tell about the tools and support the website provides.
Basically, it's a job opportunity, so specify the terms and conditions in your landing pages, make them look trustworthy. It would be great if there's a detailed FAQ on the page, this way models will have all the necessary info.
Landing pages for clients are completely different. They shall look like a bait — show many different girls, potential customers shall understand that they'll have a great choice.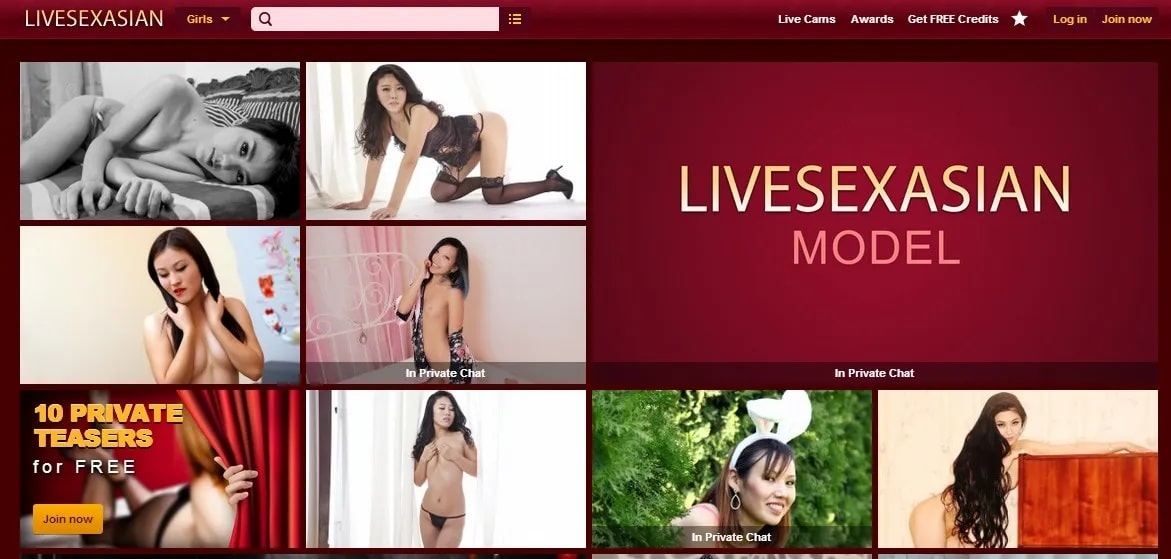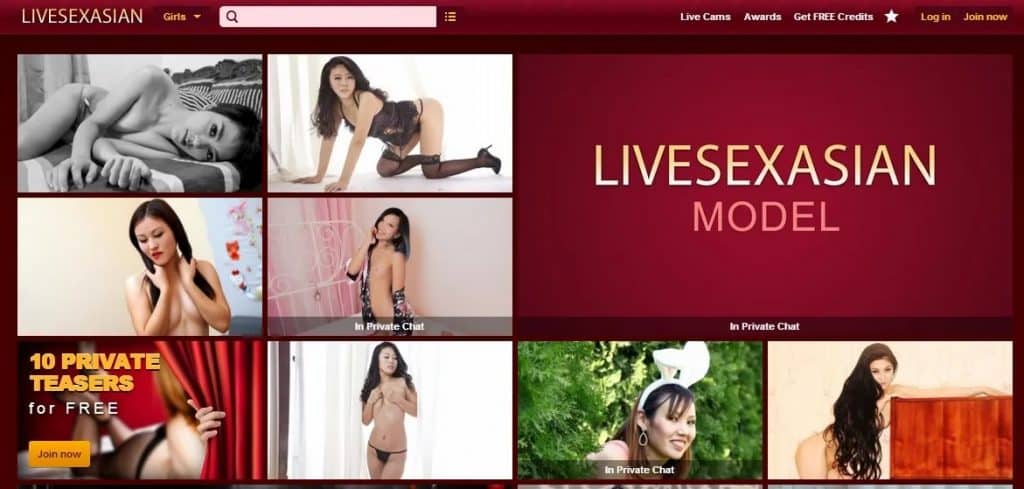 Another trick is to enumerate the services they can buy. Show how many power they have, like buying the model's private time or asking her to do the desired actions.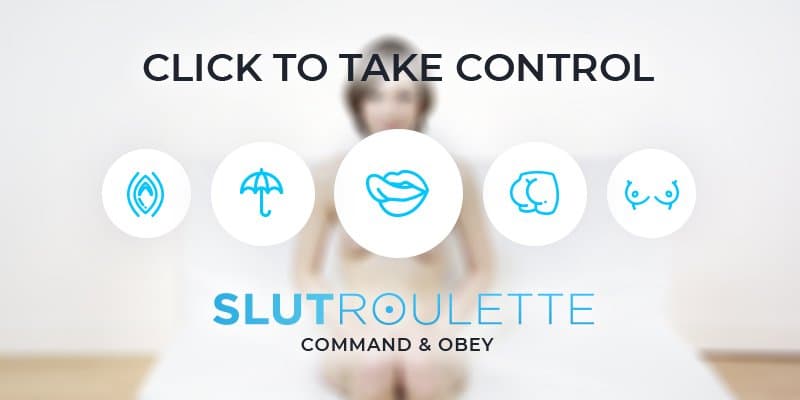 Conclusion
All in all, affiliate marketing for webcam is really easy to earn on, you just need to know several tips and tricks that were mentioned in the article.
Go ahead and launch webcam on RichAds traffic!
What is RichAds?
🔝 Push and pop ads,
🔼 Domain redirect traffic,
🔝 CPM for domain ads starts from $ 1.5,
⏫ CPC for push ads starts from $ 0.003,
🔼 CPM for pops — from $0.3 in Tier 3, $1 in Tier 1,
⏫ large volumes of available traffic in more than 200 goes.