From the post you'll learn all the details about our brand new CPA network, stay tuned to learn all the peculiarities, it's certainly worth testing ASAP.
Yellana: 7 reasons to test the network
As you know, RichAds team does its best to satisfy the clients, so our network is not going to lower these standards.
There are several reasons why you shall start testing the network right now:
Offers tested in advance. In Yellana, you will be provided only with offers that have already shown a decent result. The team is ready to find an offer that will suit your preferences upon request.

Personal approach. Managers consult any webmasters, regardless of their level, from professionals to beginners. The motto of the network is "our affiliates grow with us".

Timely payouts. Affiliates will get payouts from 100$ weekly, no delays.

All traffic sources count. You can choose any source of your choice, the only condition is high-quality traffic, no fraud.

Exclusive offers on 5 top verticals. Those include:
Gambling (CPA, CPL, up to $450 payout)
Betting (FTD, CPL, up to $250 payout)
Software (CPI, CPS, up to $55 payout)
Apps (utilities, VPN, cleaners CPI, up to $2.3 payout)
Dating (mainstream, adult, smartlink, DOI, SOI, up to $7 payout).
Fast support from experienced managers. You'll get free creatives, the most converting GEO+vertical bundles as well as tips and tricks on setting up profitable campaigns.

Important: the network was launched based on RichAds' expertise, so managers know for sure which bundles will convert best.
Only HQ offers from trusted advertisers. We value our reputation and accept only the best of the best.
We believe that those advantages are more than enough to take an offer from Yellana right now!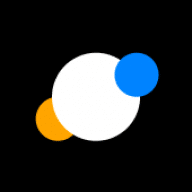 Contact the Head of Yellana network for more details:
Contact Anastasia via Telegram or Skype: anast.titova
What is RichAds?
🔝 Push and pop ads,
🔼 Domain redirect traffic,
🔝 CPM for domain ads starts from $ 1.5,
⏫ CPC for push ads starts from $ 0.003,
🔼 CPM for pops — from $0.5 in Tier 3, $1 in Tier 1,
⏫ large volumes of available traffic in more than 200 goes.