Push notification ads are a great way to generate traffic and leads for your affiliate offers. But to get the best results, you need to make sure that you're targeting the right audience with the appropriate affiliate offer.
Not all niches or categories will convert well with push notifications, so it's important to take some time upfront to research which ones will work best for you. After all, you wouldn't want to waste money randomly testing offers, would you?
The guesswork will be taken out by including only the verticals that we've determined work well based on Anstrex's Push Notification Ads Spy Tool results. To narrow down to the right offers, they sorted based on Ad Gravity.
Affiliate vertical #1: Health and wellness
The health and fitness niche is always a winner when it comes to online marketing. There are endless opportunities to promote products and services related to this category, and push notifications are a great way to reach potential customers.
When promoting health and wellness products via push ads, advertisers typically use the infomercial approach wherein they discuss the problem, present a possible solution, and then, later on, promote the product related to the solution.
This can also be called an advertorial, though advertorials tend to be really long. With push notification ads landing pages, you can try both short and long-form to see which works best with your traffic.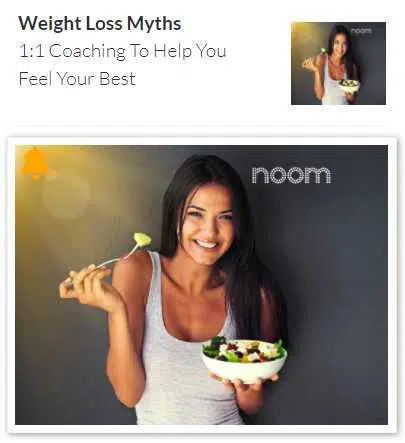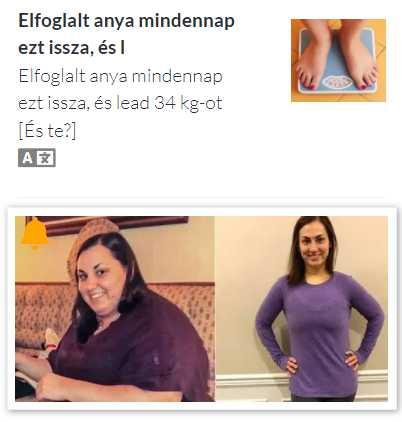 Comment from RichAds expert
Top RichAds GEOs: SAU, COL, ARG, PER, USA, DZA, IND.
Top offers: products for enhancement (Titan Gel, Level X), products for improving potency.
Top creatives approaches: tablets, beautiful bodies, before/after success stories, fruits and vegetables that remind the male organ.
Affiliate vertical #2: Antivirus and utility apps
Because accessing the internet has already become part of our lives and we can't live without it, people are always exposed to harmful programs. These programs try to hijack their devices, infecting them with a virus that can cause devices to seize performing, or worse, leak private information on browsing activities, identity, and finance-related data.
This fear of security leaks and privacy concerns is what advertisers are banking on. If you push the right buttons, you can convince the user to sign up and download antivirus, VPN, and other utility apps through push notification ads.
The way to go about this is by creating urgency. Since it's a security-related product, you can make it look like the user's device is in danger of being hacked or compromised in some way if they don't take immediate action.
Keep in mind that not all push ad networks allow scare tactics, though. If you're working with such an ad network, you should try other techniques, like making the ad look like a legitimate notification or toning down the message.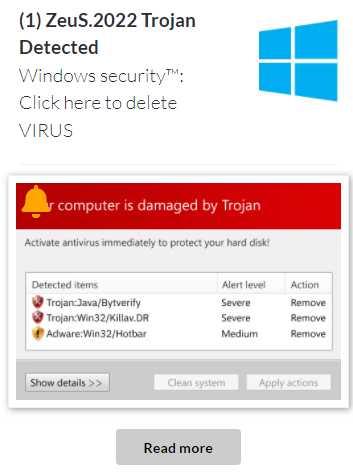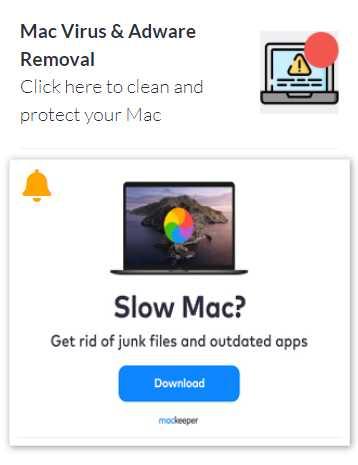 Comment from RichAds expert
Top RichAds GEOs: USA, GBR, DEU, FRA, AUS.
Top offers: McAfee.
Top creatives approaches: warning signs, McAfee icons and signs.
Affiliate Vertical #3: Dating
The best thing about push notification ads is that it looks like an actual notification. If you are not a marketer and you don't have a keen eye, you would actually think it is a notification from one of the apps you have downloaded.
This fact is what advertisers promoting dating offers take advantage of. By making the ad look like a message from someone, they increase click-through rates.
The landing page is crucial to the success of promoting a dating ad. If you made it look like someone sent a message, then your pre-lander should look like a chat app with someone encouraging the viewer to download a specific dating app or sign up to a dating website to continue chatting.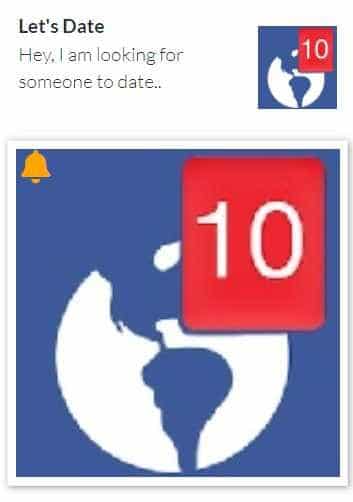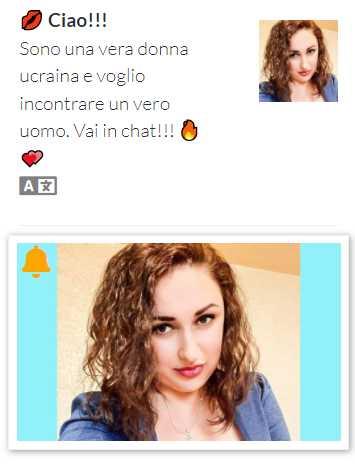 Comment from RichAds expert
Top RichAds GEOs: USA, FRA,ITA, DEU,ESP, GBR.
Top offers: Hootkupdate, date for more.
Top creatives approaches: girls, notifications from messengers, messages from girls, emojis.
Affiliate Vertical #4: Gambling
When it comes to gambling and casino offers, the "play and win" technique proves to be the most effective. Instead of telling people to deposit a specific amount at the onset, you can make them feel that depositing money is irrelevant.
The key here is to increase click-through rates first, then eventually lead your audience down the funnel towards registration and deposit. It's not that you will say they won't have to deposit money; the first thing you do is to get them hooked first.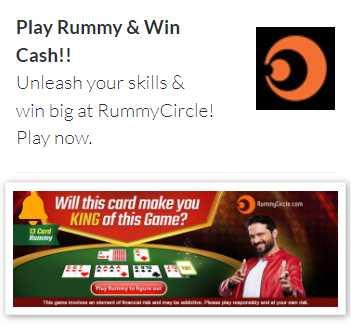 Comment from RichAds expert
Top RichAds GEOs: VNM, BGD, ZAF, IDN, UZB, NGA, PHL.
Top offers: Spin Casino, RIkvip, Parimatch, Betway.
Top creatives approaches: slots, money, notifications from messengers.
Affiliate Vertical #5: E-commerce
E-commerce is one of the most competitive niches in affiliate marketing, so it takes more than just a well-written ad to convince someone to buy something. It takes trust, authority, and social proof. This is where push notifications come in. Because people trust notifications more than regular ads (banners and pops), they are more likely to click on a notification that promotes an e-commerce offer.
The key here is to make sure that the notification comes from a credible source. You can do this by making the notification look like it's coming from the e-commerce website itself through official logos (if allowed by the advertiser).
We've also noticed that the best push notification ads on e-commerce are those that promote a sale or a limited-time offer. As usual, urgency is the key.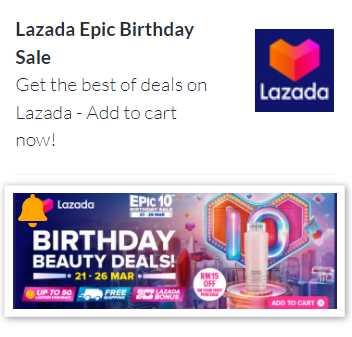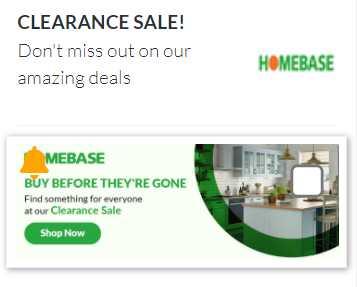 Comment from RichAds expert
Top RichAds GEOs: USA, POL, COL.
Top offers: really customized story.
Top creatives approaches: it depends on offers.
Affiliate Vertical #6: Streaming offers
Surprisingly, promotions of streaming offers, even without discounts and freebies, have shown great promise. In fact, they're one of the top-performing offers in push notification advertising over the past couple of months.
As long as you are promoting a well-known brand, getting users to sign up can be pretty easy. Based on what we've seen, push notification ads that display the actual logos of the streaming service, together with a banner-type image that looks professionally made, worked pretty well.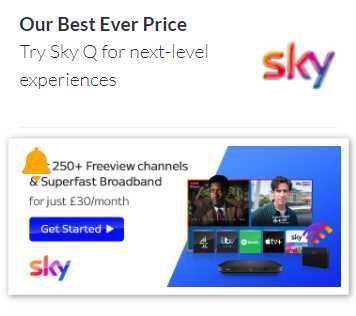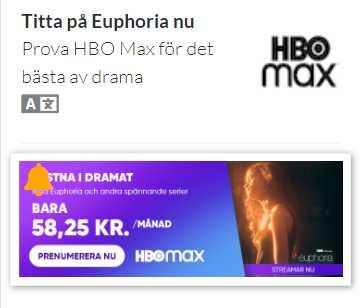 Final thoughts on promoting affiliate offers using push ads in 2022
Affiliate marketers are constantly looking for new and better ways to promote their offers. One of the fastest-growing methods currently is push notification ads, which can be a great way to reach your target audience without running into ad bans or other issues.
In this article, we've shared some tips on how you might use these types of notifications in your own affiliate marketing strategy in 2022. These include promoting specific verticals like e-commerce, streaming offers, etc., as well as creating compelling content that will drive clicks from people who trust push ads more than regular ads. We hope you found our insights useful!
Finally, it has an advanced search feature that makes finding relevant ads easy. Overall, Anstrex is an indispensable tool for any marketer looking to improve their campaigns. If you're interested to sign up, there is an exclusive discount available for RichAds users. Use coupon code "rich_20" coupon code during checkout to receive 20% Lifetime Recurring Discount on published prices.
What is RichAds?
🔝 Push and pop ads,
🔼 Domain redirect traffic,
🔝 CPM for domain ads starts from $ 1.5,
⏫ CPC for push ads starts from $ 0.003,
🔼 CPM for pops — from $0.3 in Tier 3, $1 in Tier 1,
⏫ large volumes of available traffic in more than 200 goes.