You will find out which offers and niches of the dating vertical are worth paying attention to this year, and also get the latest statistics!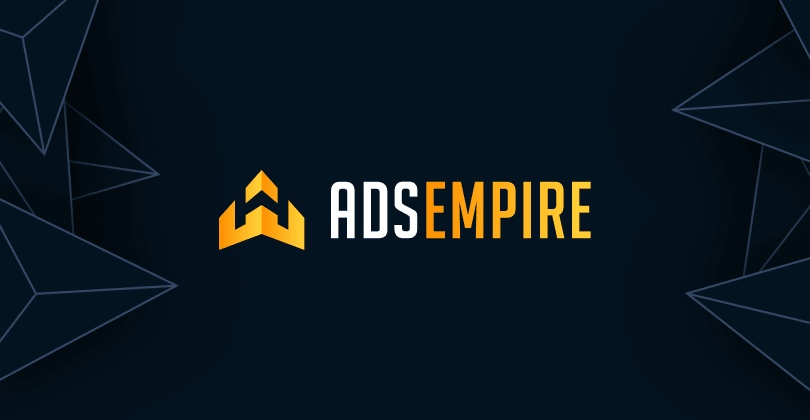 AdsEmpire is an affiliate program with exclusive dating offers. They provide two directions — CPA and Smartlink, so that any marketer can choose the best option for himself, based on experience and traffic source.
The USA and Dating: why is it a match?
The dating niche is gaining momentum in 2022 to thrive even more the next year.
Thousands of affiliates drive dating traffic daily earning huge amount of money. Every day's questions are: how to do it better, which GEOs it is better to choose, and what are the characteristics of the chosen GEO for dating in affiliate marketing?
Statistics show that over 300 million Americans use dating apps and sites. Their popularity is only growing as more and more people start using them daily. This makes the USA the most profitable GEO if you wonder how to earn on Dating. It brought $5,61 billion in income. And its popularity is unlikely to fade.
What is RichAds?
🔝 Push and pop ads,
🔼 Domain redirect traffic,
🔝 CPM for domain ads starts from $ 1.5,
⏫ CPC for push ads starts from $ 0.003,
🔼 CPM for pops — from $0.5 in Tier 3, $1 in Tier 1,
⏫ large volumes of available traffic in more than 200 goes.
Dating trends in the USA for 2022
We have highlighted several features that are important for launching dating offers in the USA. You need to be aware of them in order to get real profit:
The conversion rate of dating offers is more or less equal in different states. The GEOs with the highest conversions and checks are Colorado, North California and Washington.
In terms of traffic volume, the top states are Texas, California and Florida. Push traffic is especially stable in conversions and checks in this GEOs.
Notably, the highest converting segment is a 26-35+ audience, while the highest check and LTV are ensured by an audience of 50+.
English-speaking users convert better, however, Spanish is also used (up to 10%).
Besides, the most converting rates and checks are brought by iOS users.
8 facts about the target audience of dating offers
After conducting detailed research on the dating sites and apps' user behavior, AdsEmpire has come up with the following conclusions as for the situation in the dating industry:
The number of dating app users has increased up to 323,9 million in 2022.

To be precise, ¼ of users join dating sites not to communicate but rather to look at others.

Recent research shows that 19% of Internet users in the USA claimed they had been using an app or a platform to meet online. Another point of interest is that 27% of users said they used to use them in the past.

Different age groups have different preferences on dating sites.

LGBTQ users use dating apps twice more often. According to Pew Research, dating apps were used by 55% of adult LGBTQ users and 28% of hetero adults.

The fact worth mentioning is that about 21% of LGBTQ users said they had built meaningful relationships or married the partners they met online via a dating platform. In contrast, only 11% of straight users notify of the same success.

It's crucial to note that 54% of online daters in the USA consider the relationship arisen from online dating are as successful as the relationship begun in person.

All in all 26% of online dating seekers do not want any commitment.

It is women who are more interested in the profile details than men.
Best Dating niches and offers in the USA in 2022
Statistics gathered from various dating sites and apps show that the USA users are mostly engaged in the following niches:
General
Mature
Milf
Cougar
Gay
Black
In regard to the USA top offers, the users prefer the following ones from a general niche:
onenightfriend.com
benaughty.com
flirt.com
Important: you can run these offers with AdsEmpire. If you register by this link right now, you'll get a special rate for USA – $2.8 web / $2.5 mob.
Conclusion
Now you should have no doubts about the popularity of dating offers in the USA. Obviously, launching Dating ads on this GEO is quite profitable.
Be sure to take advantage of the facts and trends described above, they can work well for other Tier 1 countries.
If you have any question left to the AdsEmpire regarding the USA or any other GEO from the Tier1 region, please contact manager Viktoria via Telegram — @viktoriiaAE or Skype — live:.cid.6051636583a41b6f.
If you wish to get a profit for sure, take an offer from AdsEmpire and run it on RichAds traffic!
What is RichAds?
🔝 Push and pop ads,
🔼 Domain redirect traffic,
🔝 CPM for domain ads starts from $ 1.5,
⏫ CPC for push ads starts from $ 0.003,
🔼 CPM for pops — from $0.5 in Tier 3, $1 in Tier 1,
⏫ large volumes of available traffic in more than 200 goes.