« Back to Glossary Index
SmartLinks meaning
Smartlinks is a technology that selects an offer individually for everyone who has followed the referral link. The selection of an advertising offer occurs automatically.
In other words, SmartLink is an affiliate link that does not have one specific offer attached. As a rule, there are many more of them.
The technology behind the SmartLink analyzes the click information, such as location, category, device, and more. These all depend on how the CPA network you are working with has configured their Smartlink AI.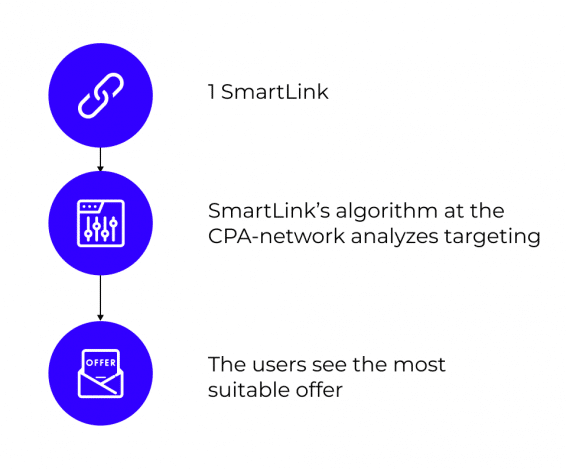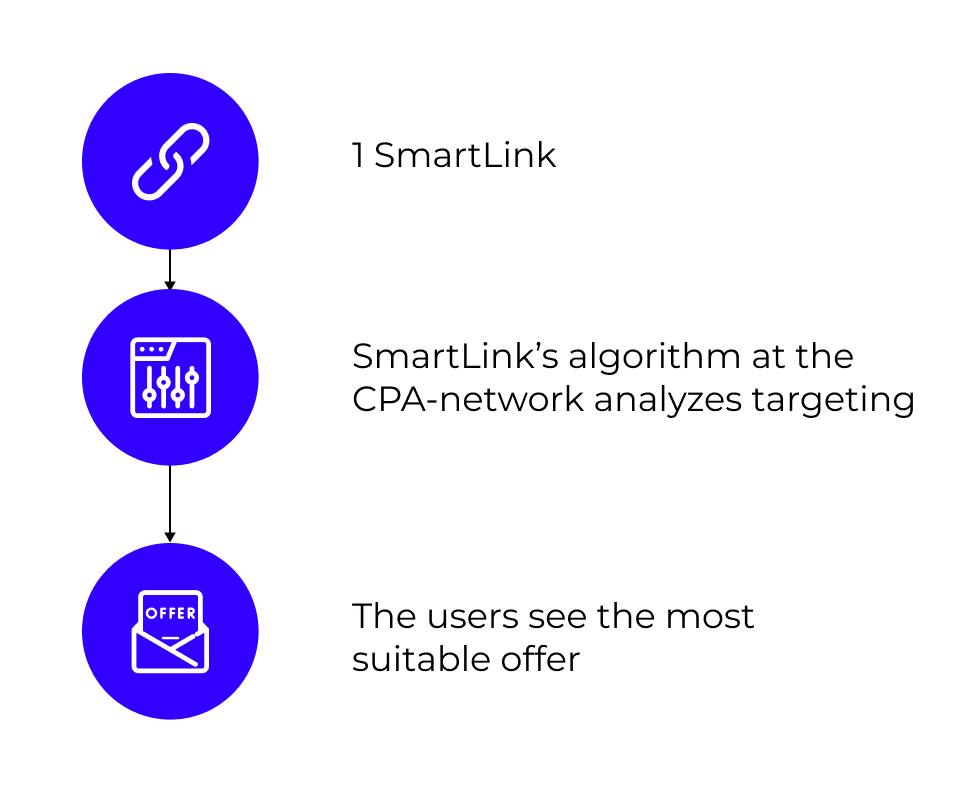 What are the benefits of SmartLinks?
Smartlinks are great for newbies. After launching them, you do not need to start a/b tests. The AI ​​algorithm does everything for you, choosing the best offers for each user. Moreover, the analysis process does not stop while the campaign is running.
Smartlink campaigns are great for traffic that is more difficult to segment due to limited targeting options. Push ads, pops traffic – all these ad formats work well with SmartLink technology.
Smartlinks on push notifications or pops do not require large budgets. One thing: they will not bring big earnings either. But it's a great option to learn affiliate marketing.
Launch profitable ad campaigns with RichAds!
What is RichAds?
🔝 Push and pop ads,
🔼 CPC starts from $ 0.003,
🔝 CPM from $0,3 in Tier 3, $0,5 in Tier 2, $1 in Tier 1,
⏫ large volumes of available traffic in more than 200 goes,
🔼 Best niches: VPN, antiviruses, Dating, Sweeps, Gambling, Betting.
---
Related articles: