Popunder traffic is one of the biggest traffic sources out there. No matter the size of your budget, you can surely afford to purchase pop traffic. This is also the reason why many newbie affiliates gravitate towards it.
Although you can easily get pop traffic, that doesn't mean profiting from it is a breeze. You need to have a deeper understanding of your target audience and offer if you want to succeed.
But what if you have no idea what offer to run and where? What if you have not yet mastered a specific niche? The best thing to do then would be to turn to SmartLinks.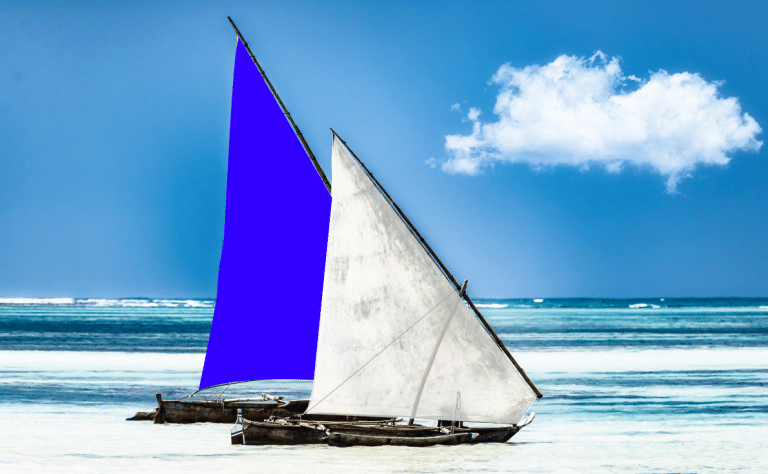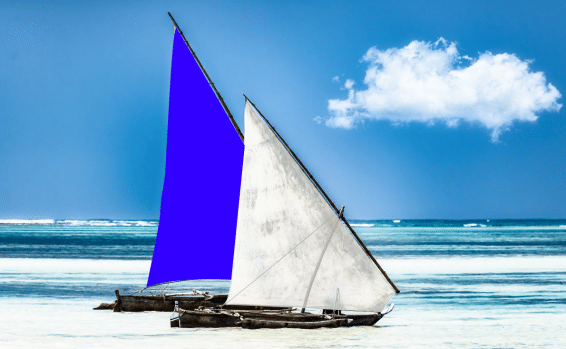 What are SmartLinks?
These are affiliate links that do not have a specific offer attached to them. The moment an opportunity to show an ad opens up, the SmartLink shows the offer that the user will most likely respond to.
The technology behind the SmartLink analyzes the click information, such as location, category, device, and more. These all depend on how the CPA network you are working with has configured their Smartlink AI.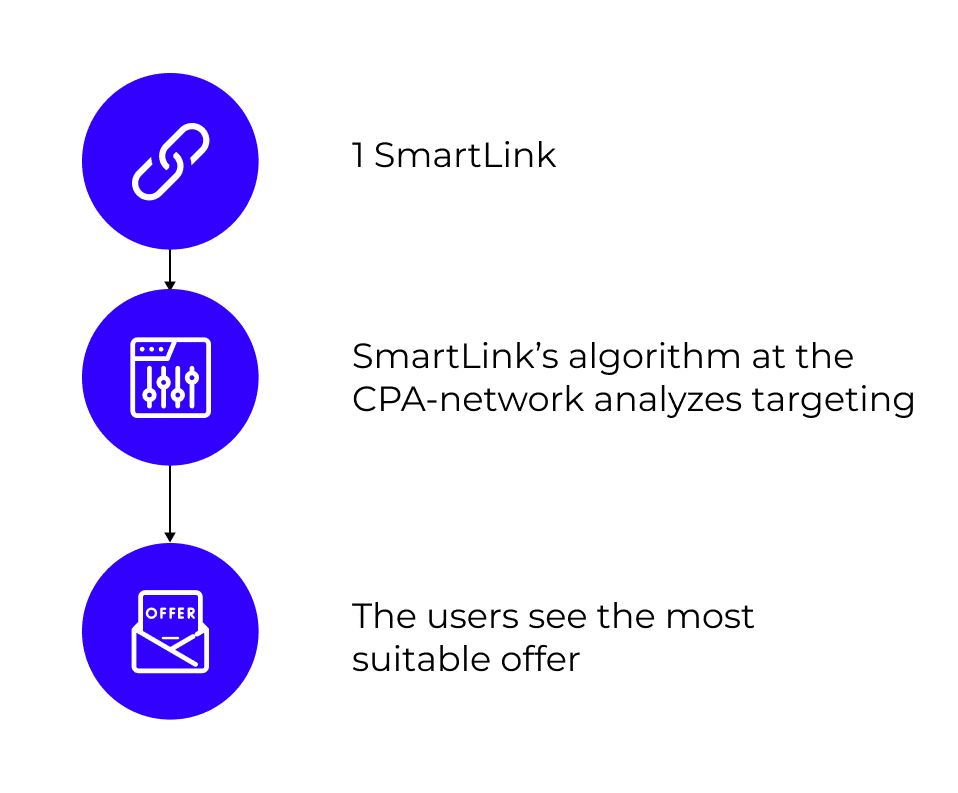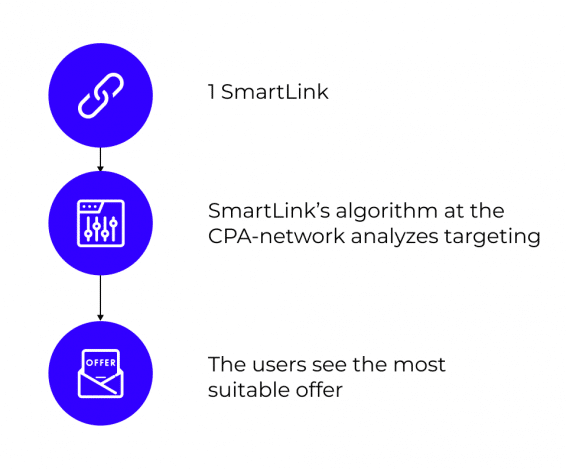 Therefore, it is highly likely for a user in the USA to see an ad different from a user in Indonesia, even if all other factors remain the same.
There are dozens of affiliate networks with Smartlink offers, such as Monetizer, Mobipium, iMonetizeIt, Traffic Company, Kivate, and many others.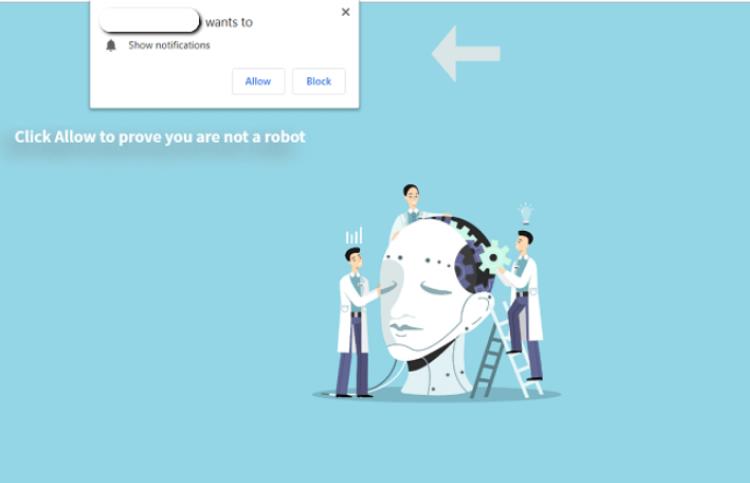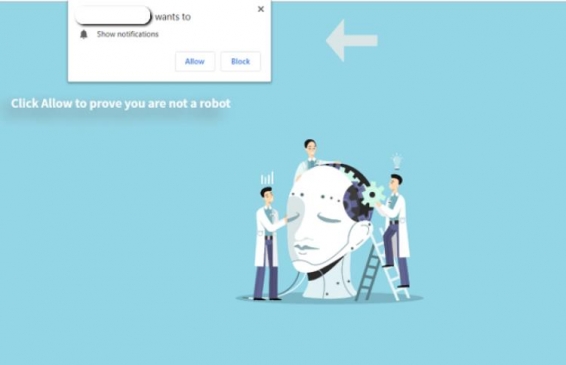 4 Tips in Running SmartLink Campaigns Using Pops
If you want to succeed in promoting SmartLinks using popunders, here are some tips that can get you going.
1. Prepare to Lose
Don't expect to earn from your Smartlinks campaign at the onset. In the beginning, you will lose some money to gather data, which is what you will base your decisions on. However, make sure you set up your campaigns correctly to not lose a lot of money without getting any useful information in return.
For example, when setting up pop ads, make sure to limit the visit frequency. Instead of choosing the default, choose to show an ad to the same user once every 24 hours (at least).


Also, while you can choose to use up your budget immediately (to quickly get a bulk of traffic), it is advisable to spend your budget evenly throughout the day. You will never know which time of day your link performs better until you test it.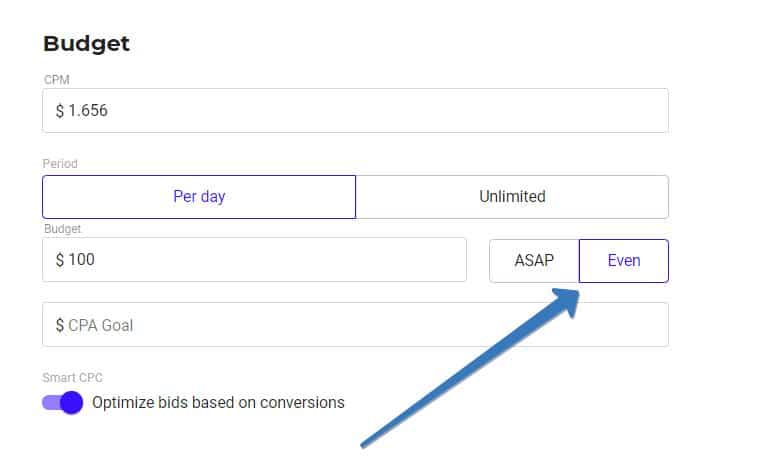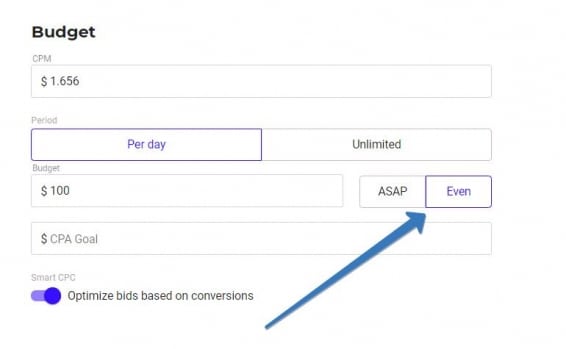 2. Go Wide First
Some people make the mistake of narrowing down too quickly, like choosing a specific category at the onset or running traffic from just one country.
We get it; you believe SmartLinks can simply find the right offer for the user. But what if this category isn't working right now (some categories have 'seasons')? What if the network doesn't have any good offers for your country of choice?
Instead of choosing a specific country and a specific category, you can go wide and see which works when enough data becomes available. You should not wait too long to optimize, though! Sometimes it takes just a day to have enough data.
Here's a strategy you can try
Step 1. Create one campaign with rotating smartlinks
Each SmartLink can focus on a category or can come from a different network.
When creating campaigns in your ad network, make sure to create one campaign per country. This can help you optimize easily later on. Furthermore, you can be assured that all countries you are trying to promote receive enough traffic.
You can use this naming convention to prevent confusion:
Campaign Name – Country Code
Example: Mainstream Monetizer – UK
After the initial run, choose the best performing SmartLink. You can also deactivate poor performing countries (ie. have no conversions; have a few conversions but with ultra-low payouts, etc.), as well as underperforming sources (such as websites, publishers, targets, etc.).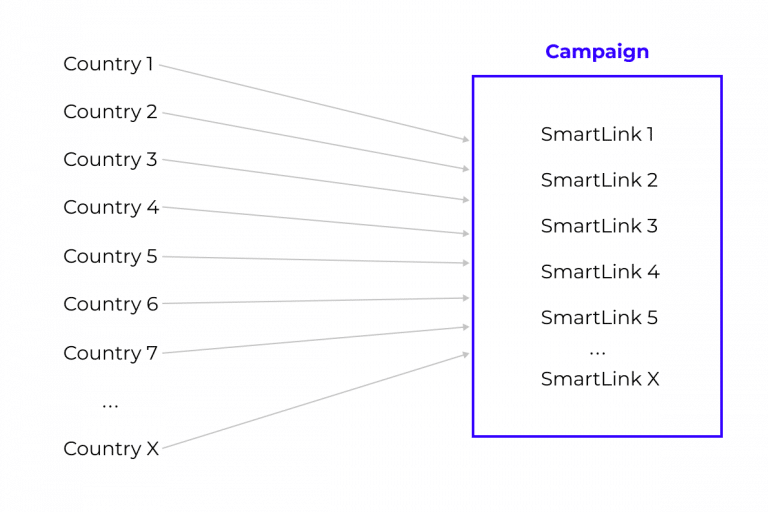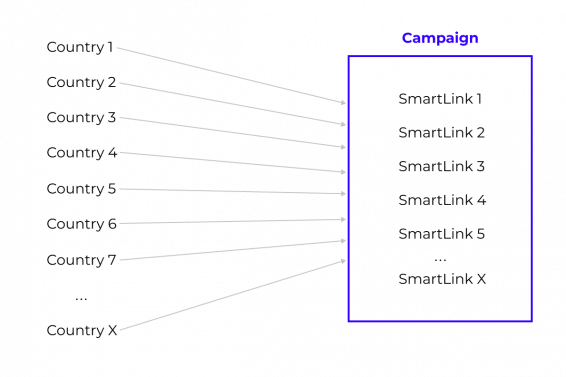 Step 2. Send traffic to the best-performing Smartlink
By now you should be sending traffic to just the best performing smartlinks in the previous step. A few countries will likely show some promise at this point, so start running separate campaigns for each country.
When creating new campaigns for the best-performing Geos, make sure to blacklist sources that you have already paused from previous campaigns. You don't want to waste your budget on sources that have already been proven to be losers. Trust the process.
Continue optimizing your campaigns by removing non-performing sources and countries. Again, if you find a country that outperforms others by a huge margin, create a new campaign for it.
Repeat this process until you find the best combination of smartlink, country, and sources that drives you revenue.
Learn more about Popunder ads in our free e-book.


3. Check for Traffic Quality
In general, the higher the cost per view, the higher the quality. If your traffic network allows you to choose the traffic type, choose the better quality traffic or the most recently added sources. Forget about remnant traffic; it may be cheaper but it's going to cost you in the long run.
Here at RichAds, you can choose sources based on the list type. We recommend going for Premium to make sure that the traffic is of good quality.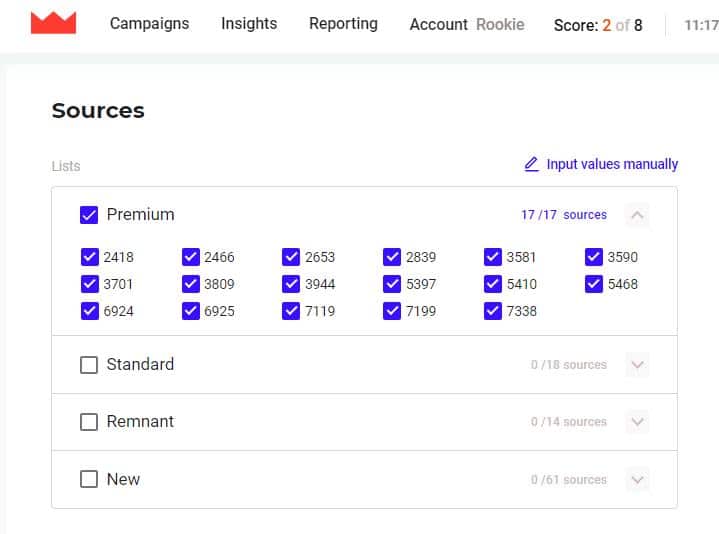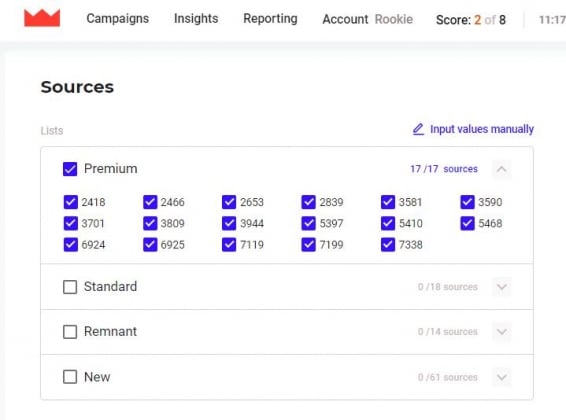 RichAds Traffic Quality Now Verified By Adscore.
4. Find out the best converting offer and run it separately
While SmartLinks are smart enough to send your traffic to the top-performing offer, it doesn't mean you should stop analyzing your campaigns yourself! Smartlinks are a great way to find a good offer to promote that can help you earn more money out of this business. In short, it's a good stepping stone.
Check your CPA network and see if any of the conversions come from a single offer. If there is one like that, create a new campaign for this offer and drive traffic to it from countries you have evaluated in Tip #1.
On the occasion when your network doesn't show individual offers, ask your account manager for assistance. If your quality is good, they would be more than happy to receive more traffic pinpointed to the best converting offer in your campaign.
Additionally, if you already know the offer, you can create a landing page to warm your viewers up. This is proven to help increase the conversion rate.
If you don't know what you're doing, pops can easily burn through your budget. So tread carefully while taking some calculated risks at the same time. But once you master this traffic, you'll soon be cashing in.
Start earning on SmartLinks with pop ads 
What is RichAds?
🔝 Push and pop ads,
🔼 CPC starts from $ 0.003,
🔝 CPM from $0,3 in Tier 3, $0,5 in Tier 2, $1 in Tier 1,
⏫ large volumes of available traffic in more than 200 geos.