RichPush launches In-page push notifications, a new push ads format, and offers even more quality traffic to our clients. Set up a new push campaign for iOS devices to earn more.
We all might have already tried a lot of ad types and formats, and the goal is always to maximize conversions. Still, when it comes to traditional push notifications, we have faced 2 issues:
Google Chrome's updates complicated the subscription of new users.

Push notifications can't reach all types of devices: iOS is restricted.
Open New Opportunities
In-page push notifications, now available on RichPush, empower you to get around push notifications regulations by Chrome and reach the hot audience with iOS devices.
Visually, in-page push notifications are the same as common push notifications. Check below how they look like on iOS devices.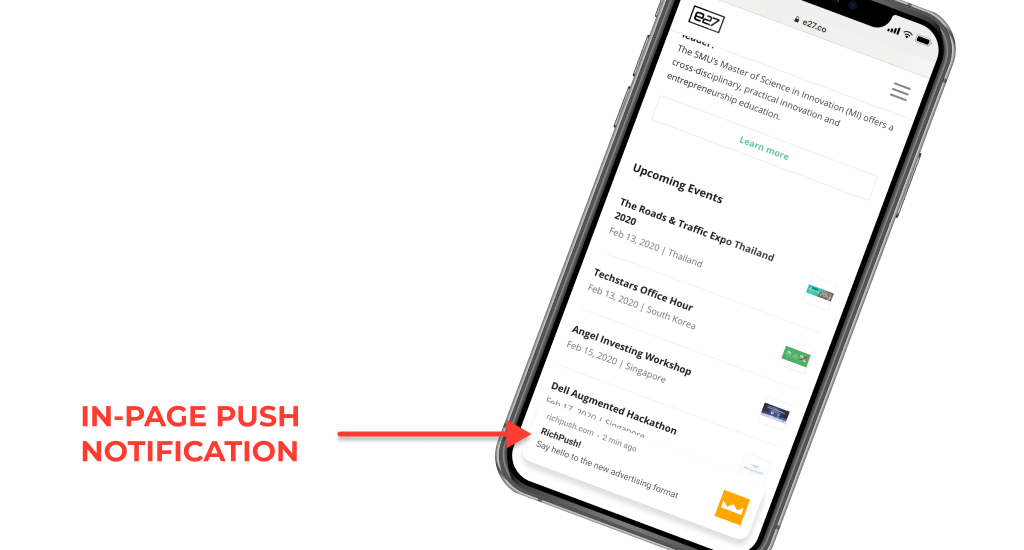 Thus, you can cover all devices with push notifications, which was impossible before. Moreover, iOS audience is not used to this type of ads, so CTR promises to be higher than ever. And no delay: the time of the ads display is about the same as the time of a click.
How It Works
Regardless of total similarity in appearance, technically, in-page push notifications are a mixture of pop-ups and push notifications. That's how they can easily get over particular restrictions.
To set up in-page push notification ads, register at our platform (if not yet), go to New Campaign settings, and make sure to choose the appropriate Subscriber Lists as stated below.

If you want to attract new leads even in higher volumes than before, get traffic here or contact our experts for more details.
We also appreciate your feedback: STM, Afflift, AffiliateFix
Was this helpful?
Yeap
Ok
Neutral
Try harder
Nope