This is an offer by the CPA network Yellana that belongs to our holding and was launched several months ago. This is not the only exclusive offer that can be found there, make sure you test more!
Focus Direct In-house: all about the offer
This is an in-house offer by RichAds and Yellana network, and it belongs to the category of a browser extension, which fits into the Utility vertical, as well as another offer — RichExts.
To be more precise, an extension is an application that is installed in this or that browser to help a client with his daily tasks, like translation, adblock or even screenshotting. 


Why is this offer worth testing?
It's not a third-party offer, this is an in-house product. We can assure you that its quality is great and the profit is even greater.

Increased payouts. In comparison to RichExts, the amount of payouts has doubled, which means higher income!

Easy conversions. The payment model is cost per install, which is quite easy to get even for newbies.

Many OS and browsers are available. The extension works for users with any PC which increases the chance of a good CR.
What are the details?
We believe you're already hyped by the offer, so let's get down to the details that will make you even more interested in it.
Don't hesitate to test the offer and boost your revenue in a wink, it's really an effortless yet profitable one.
If you have any questions on the offer, contact the Head of Yellana network, Anastasia Titova, she'll be happy to assist you with them.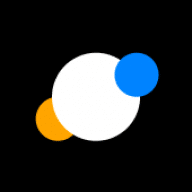 Contact the Head of Yellana network for more details:
Contact Anastasia via Telegram or Skype: anast.titova
What is RichAds?
🔝 Push and pop ads,
🔼 Domain redirect traffic,
🔝 CPM for domain ads starts from $ 1.5,
⏫ CPC for push ads starts from $ 0.003,
🔼 CPM for pops — from $0.5 in Tier 3, $1 in Tier 1,
⏫ large volumes of available traffic in more than 200 goes.