« Back to Glossary Index
Direct Billing is a specific kind of offers in affiliate marketing that should be launched on mobile traffic. They usually work on a subscription or one-time payment basis.
The user is required to be online via a 3G, 4G, or 5G connection.
These kinds of offers are a part of Mobile Content Offers or mVAS.
Direct Billing meaning in affiliate marketing
Direct Billing offers as we mentioned before are typically for mobile content offers. The user needs to subscribe to continuously receive specific content such as wallpapers, themes, video-on-demand, and more.
There are two modes of direct billing flows, and these are:
1-Click Conversion — this is where the user simply needs to click on a button to accept the charge or confirm subscription
2-Click Conversion — this flow includes an additional confirmation page after the first button is clicked. This is to ensure that the user really understands what he is signing up for.


No need to explain that if you are going to run Direct Billing flow, you need some mobile ads for a start. Let's discuss this point!
Mobile traffic sources
Any marketer can place ads on their blog. Then they will be free. Also, ads can be purchased from many different sources.
Here is a list of sources for mobile traffic:
banners on a site (they should be adapted for mobile),
paid search,
advertising in all social networks (Facebook, Instagram, and others),
in-app advertising,
ad networks with traffic (for example, with pops, push notifications, native ads, and more).
Nowadays, it is especially noticeable how mobile devices dominate desktops when it comes to traffic from ad networks.
In fact, 90% of push notifications on the RichAds ad network come from mobile devices!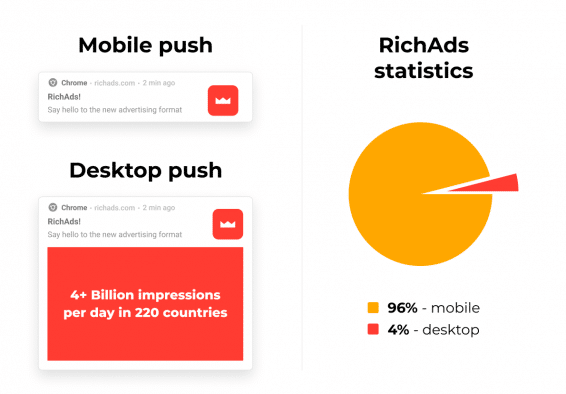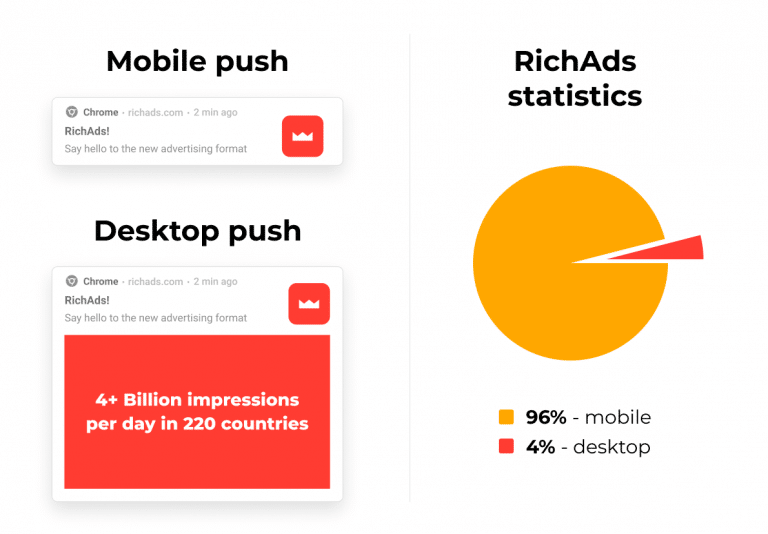 What is RichAds?
✅ Push and pop ads,
🔼  Target CPA optimization,
✅ loyal and fast moderation,
🔼 help of a personal manager,
✅ CPC from $ 0.003, CPM from $ 0.3
🔼 large volumes of available traffic in more than 200 goes.
---
Related articles: