Push notifications can be a profitable ad format for affiliates and website owners alike. 
Here are some ways to make money on push notifications and how to make the most of them.
But our main topic for today is monetization through push subscriptions.
Push notifications became a discovery in 2019, when affiliate revenue grew exponentially due to the novelty of the format. Although not as impressive as the first year after its debut, push ads are still a good way to earn money today.
However, we will be discussing monetization today. As far as income from monetizing sites is concerned, the situation is only getting better every year. There are a lot of advertising networks, and everyone is looking for subscribers — it's like a black hole that needs to be filled.
How to Earn Money with Push Notifications?
Affiliates continue to generate revenue from push ad networks. Advertisers are still seeking new sites to provide push notification services.
In 2023, nothing has changed in terms of how to earn money with push notifications.
There are still three ways to get richer with push ads:
To buy push traffic from push networks and get profit from successful launches. This is the main and most popular option for affiliate marketers.
To monetize your website with push notifications. Anybody who has a website with traffic can consider this option for earning money.
To collect and transfer push subscribers to an advertising network. This option is suitable for affiliates without their own website.
Anyone can do this using pre-landing or landing pages. Affiliates receive a commission for every click on an ad network's ads while the collected database is active. 
Nothing unusual about this practice. For example, one marketer who launched gambling on push notifications also collected push subscriptions and made money. Keep in mind that you can raise much more than shown in the example. RichAds is one of the ad networks that offer this option along with regular website monetization.
In this post, we'll take a closer look at how to monetize your own website with push subscriptions.
How Push Monetization Works
Push notifications earning starts with web push traffic. Various ad networks sell it. In order to offer push notifications, the network must first collect a subscriber base — people who agree to receive such advertising.
This is the basis of the entire monetization process. In order to display an unobtrusive subscription window, the website owner adds a little piece of code to their site. It made appear a small pop-up window asking the user for permission to send him notifications. The user can choose whether to accept or decline the notification.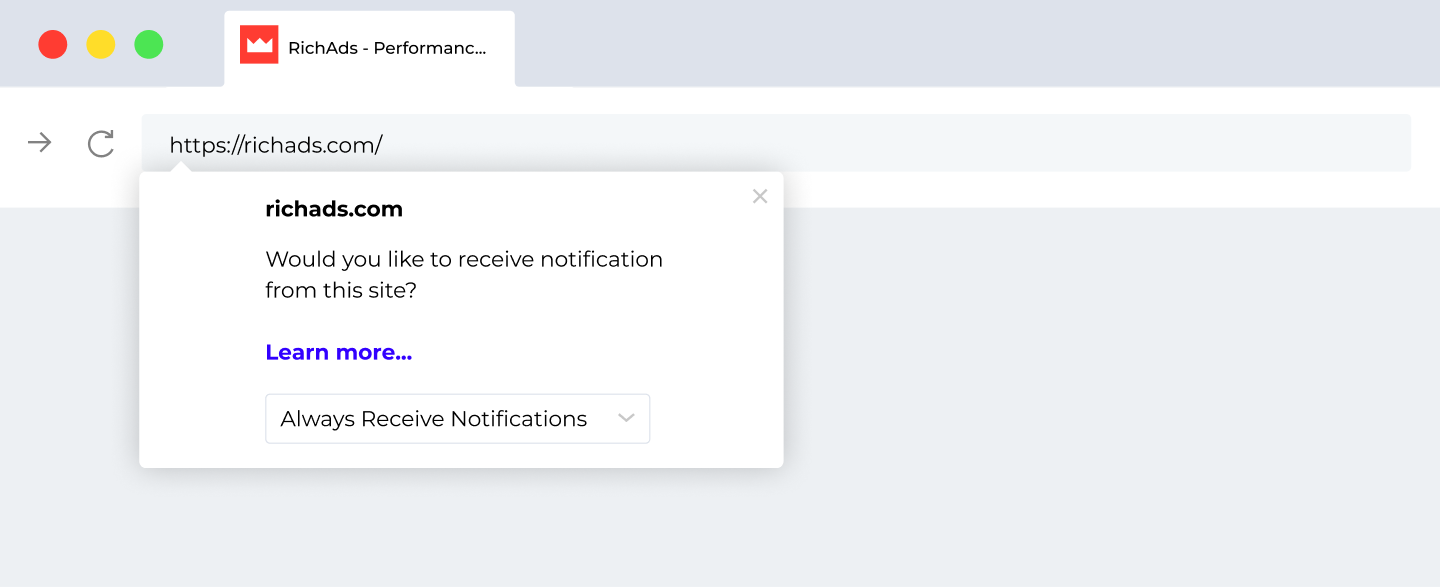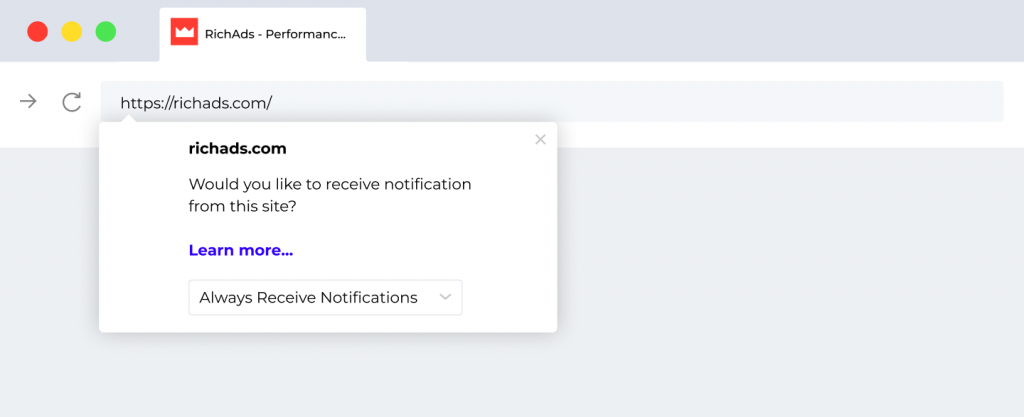 If a person agrees, they are immediately added to the advertising network with which the site owner is affiliated. The subscription process is not linked to personal information. Transactions are processed through a browser and are encrypted with a special code.
Hence, the user can close and forget the site on which he subscribed a long time ago, but the hard-working browser will remember everything and send them advertising notifications. Subscribers will receive push notifications with ads immediately or when they return to the network, regardless of whether they are currently online or offline.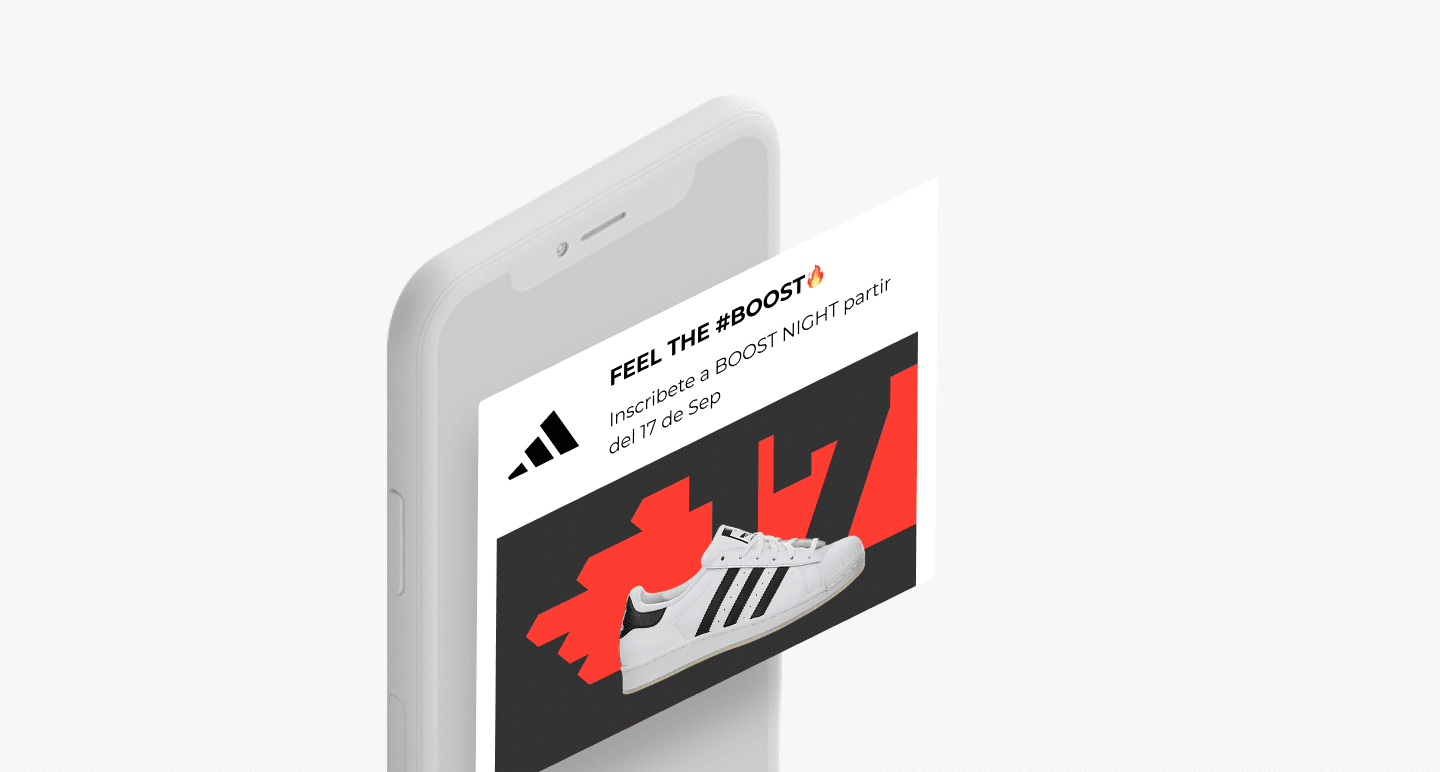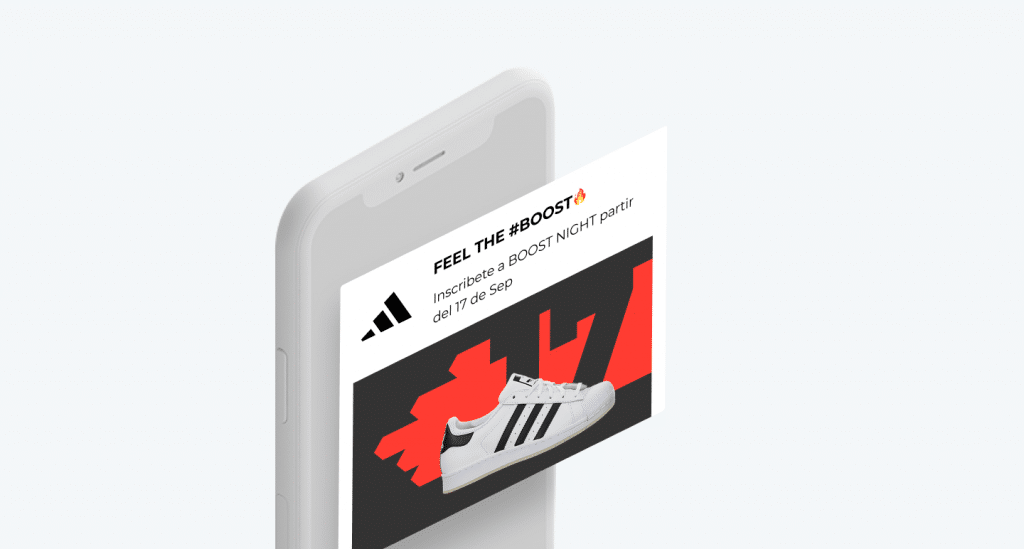 What Affects Earnings on Push Notifications?
An important element of pleasant earnings from using push notifications is the right choice of the monetization model. Advertising networks use a variety of different models, each with pros and cons.
The following are three main ways how to get money with push notification ads:
Cost per subscriber, aka CPS, means that the advertising network pays a one-time reward to each subscriber. It is beneficial to the advertising network, since the user will receive ads every day, while the owner of the site receiving subscriptions will only receive payment once.
According to CPM, or Cost per 1000 views, advertising networks pay a certain amount for every 1000 views on the ads subscribers see in push notifications. This model is convenient in the sense that you always know how much money you will receive. Some times, you have to wait quite a while for 1,000 views to appear. Additionally, this model is characterized by many cuts for the amount of traffic, where subscribers fail to actually click on ads.
CPC or Cost per Click means that a webmaster is paid every time a subscriber clicks on an advertisement on his website or landing page. It's a simple system: an affiliate purchases ads at a certain CPC rate (it depends on geographic location and vertical), and the advertising platform pays out 90%. This is the most effective and profitable way to monetize your website with push notifications.
How Much Can You Earn on Push Subscriptions, and Why is it a Long-term Investment?
Before starting with a subscriber base, everyone should know a few things. One of them is why the base needs some time before it begins to bring the maximum profit?
If you compare push notifications to other ways of monetization, there will be some differences. For example, placing native ads on a website will generate income from the 1st day of placement. In contrast to native ads, push ads don't work the same way but have the same profitability.
Push notifications start to earn money from the first day, but they need some time before the full database will be collected. Earnings here are always related to the number of subscribers that came from your site.
Likewise, the more subscribers you have, the higher earnings you get. At the same time, it takes time to collect a large enough base. As per RichAds, the full database is collected after 2-3 months — this is when you should evaluate your earnings.
| | the 1st week | the 4th week | the 6th week | the 8th week |
| --- | --- | --- | --- | --- |
| How much can you earn | 10% of potential | 40% of potential | 60% of potential | 80-100% of potential |
Push subscriptions are a profitable investment that will start to generate stable income over time. After 2-3 months, you will gain a full base and begin to receive full-fledged passive income. Of course, someone will unsubscribe from the base. Someone will subscribe to push notifications. But it will become clear what profit you can get without boosting traffic.
How to Make Money with Push Notifications from RichAds
Making money on push-subscriptions from RichAds is as simple as possible. Let's look at some advantages of this monetization method first:
A subscription window does not take up any space on the page, unlike advertising banners.
Users do not remember where they subscribed to notifications, and they do not associate your site with advertising, which is good for your authority.
Customizing the code to display the subscription window is not difficult. Our managers will help you with this.
RichAds cooperates with publishers through the CPC payment model. This is the most effective and costly method of monetization. It will bring the most income compared to CPS or CPM options that other ad platforms offer.
All webmasters can access a dashboard, which no other competitor has. RichAds publisher platform displays the most clickable and expensive advertisements using algorithms. In fact, they have already done the optimization for the publisher. They can select the most expensive advertisement with one click and get the most.
Here is an example of what a dashboard looks like.


Conclusion
Earning from push notifications is not what you will see the next day after installing the code to collect push subscriptions. To estimate the size of the profit from push notifications, you need to wait 2-3 months until the full subscriber base is collected.
You can select the most expensive advertisements in the RichAds dashboard and get the maximum profit to get even more.
If there are not enough subscriptions, you can always send additional traffic to the site and reap the benefits.
Try monetization with push notifications from RichAds. This is a proven method of passive earnings on push notifications.
What is RichAds?
🔝 Push and pop ads,
🔼 Domain redirect traffic,
🔝 CPM for domain ads starts from $ 1.5,
⏫ CPC for push ads starts from $ 0.003,
🔼 CPM for pops — from $0.5 in Tier 3, $1 in Tier 1,
⏫ large volumes of available traffic in more than 200 geos.