To deal with popunder ads "from A and to Z", let's take a step back and talk about the specifics of this ad format before moving on to some practical tips for launching ad campaigns.
What is a popunder ad?
Popunder ad which is also called popunder is an ad that opens in a new window behind the tab that the user is working with.
What is the trigger for the popunder to appear? It all depends on how JavaScript which is responsible for displaying it is configured. Sometimes it is enough to open a site with a code, sometimes you need to click on any part of it.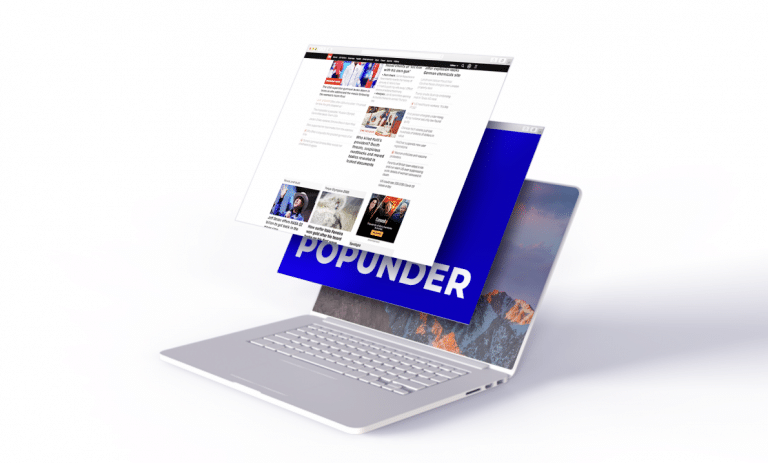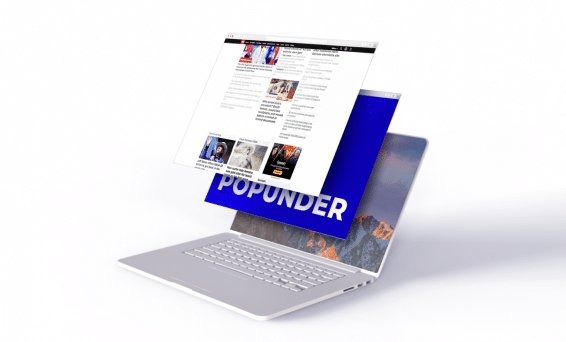 Popunder isn't the only pops tab ad format in the browser. There are also popups. The popup appears obtrusively in front of the tab that the user is exploring. This is a rather aggressive ad format.
Popunders are more delicate. They appear discreetly under the tab. The user can finish their business, close the tab and only then notice the advertisement. It's more likely that the user will skim through the page's content and it may interest them. This ad format is much closer to get conversions than popups, which users immediately try to close.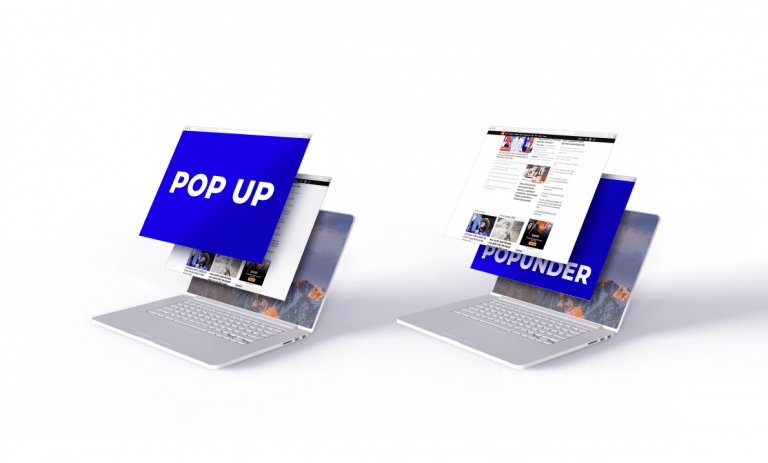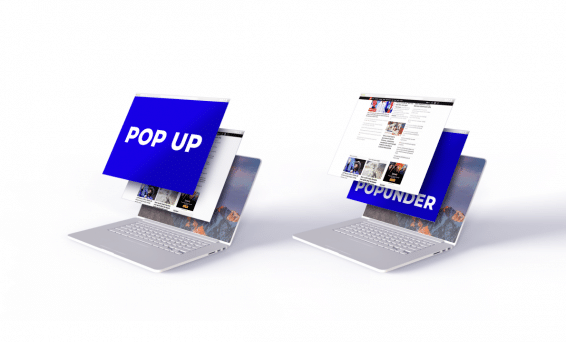 Pros and cons of popunder ads
Like any ad format, popunders have their pros and cons. An affiliate marketer should take them into account before planning and launching an ad campaign.
Advantages of popunders:
This is the best ad format for learning affiliate marketing.
Unlike for other ad formats, you don't need any banner or creative here. A landing page is all you need to launch an ad campaign. As a result, you have fewer steps to conversion, thus, learning is much more straightforward. The fewer variables you have to test, the easier you'll find the ad variant that drives conversions.
Popunders have a very affordable cost.
This is almost the cheapest advertisement possible. It is sold under the CPM (Cost per Mile) model when you pay for 1000 impressions of ads. The minimum price in RichAds starts from $0.3 for countries from Tier 3 and $1 for Tiers 1 and 2.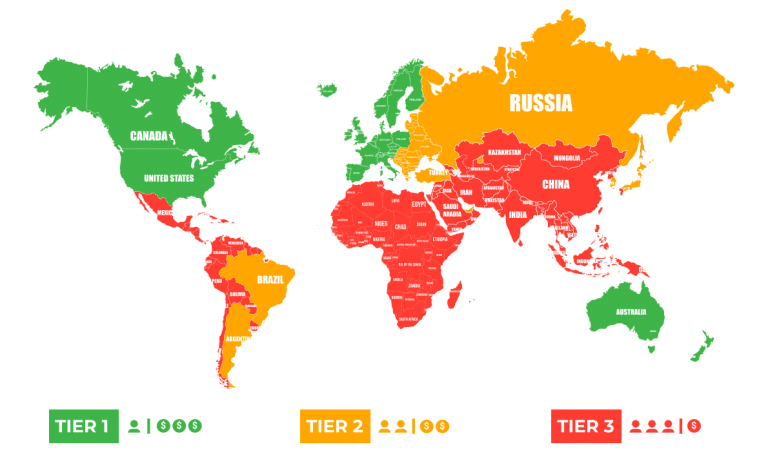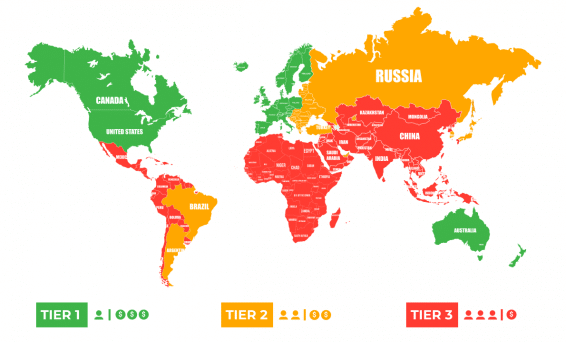 Popunder tabs work well with the banner blindness phenomenon.
They are hard to miss, especially when it comes to popunder traffic on computers.
Popunder windows are successfully used to monetize sites.
They do not spoil the appearance of the site. Besides, users cannot always track from which tab the ad was opened from, so they will not associate the ads with your site.
Popunder advertising is adapted to all devices.
Computers, laptops, tablets, and mobile phones — all this allows you to find the broadest possible audience for the offer.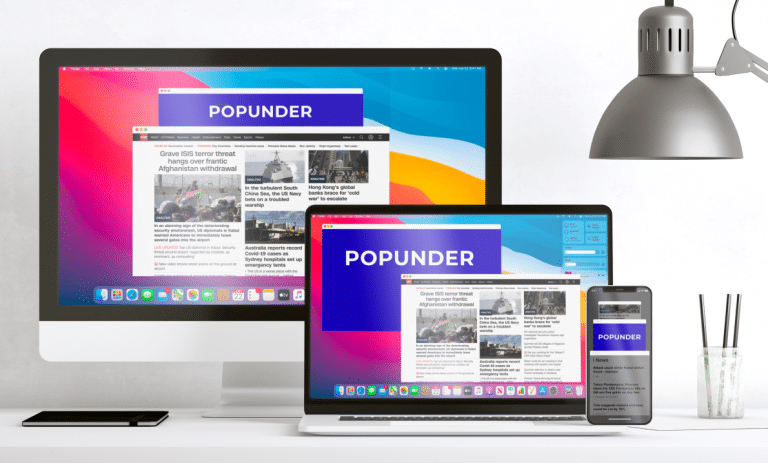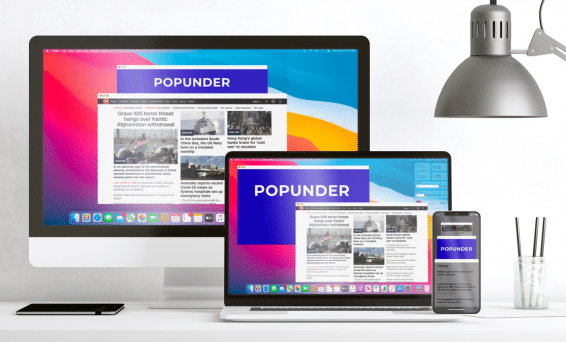 Disadvantages of popunders:
Negative attitudes of potential customers.
When a user sees some banner ad, they decide to respond to it or not. So they show interest. In the case of popunders, the user has no choice: the advertising tab will appear regardless of their wishes. So the reaction may be quite negative.
Advertisers may have difficulties in determining the target audience.
The audience of popunder ad networks is huge but very fragmented. It is more difficult to find your audience there than in social networks, where any marketer has an opportunity to target interests, age, etc. Well, this is a payment for the low cost of advertising itself.
Popunders and popups depend on browser updates and suffer from ad blockers.
This type of advertising, like no other, suffers from browser restrictions which are designed to protect users from advertising. However, the long-term struggle with popunders has not yet been won, and you can still earn money on them.
The percentage of bots in popunder traffic may be high.
The most painful question for any affiliate marketer is bot traffic. There is an opinion that there is more bot traffic on popunders than on other ads.
Now all ad networks are actively working to reduce the percentage of bot traffic. For example, RichAds has connected internal filters to check its traffic and an external tool — Adscore.
Nobody wants to buy trash traffic, and nobody wants to lose clients because of the low quality of the traffic.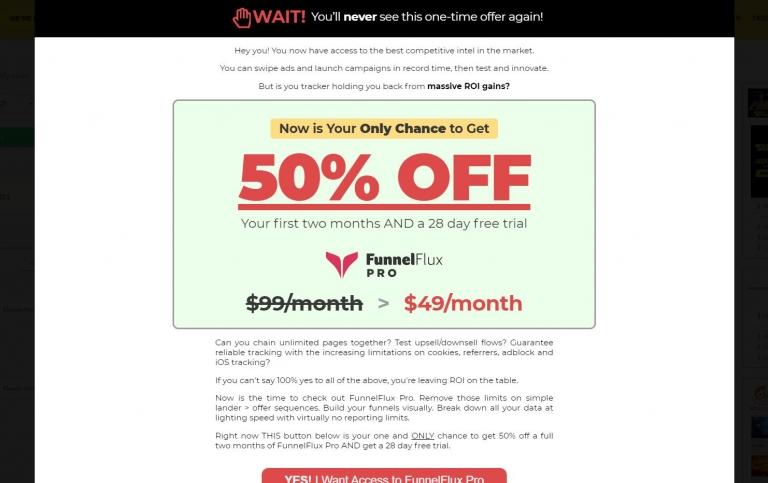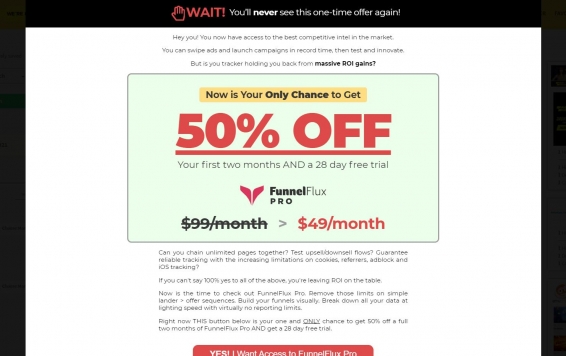 Are popunder ads effective?
We can answer this question with general phrases:
yes, of course, they are very effective;
popunders have been used for many years; if they did not make a profit, they would have long gone into oblivion;
with such a price, it is not so difficult to get profit.
Let's be honest: this will be just words. So, let's take a closer look at numbers. The numbers never lie.
The trust of affiliates and their willingness to invest their hard-earned money in buying popunder traffic speaks better than any words that statistics cannot back up.
The amount of traffic that marketers buy is only one side of the picture. Another equally important indicator is the conversions that this traffic brings or does not bring.
How to choose an offer for popunder?
Popunders are a very specific ad format. Its peculiarity is that users do not expect to see ads at the moment and do not show interest in it. You will unlikely succeed in forcing "cold" users to get distracted and pay.
Therefore, the best offers for this ad format are the simplest, requiring minimal actions from the user:
leave an e-mail,
subscribe,
install an application,
download something.
Payouts from such offers will be small, but you can profit using the right approach on these high volumes. High volumes and the right angle is key to make some good money on popunder.
Also, remember verticals that convert well on popunders. Their list changes every year, and different ad networks may have their own trends for popular offers. Ask the manager of the advertising network about this — they will tell you which offer is better to choose for their traffic.
Best verticals for popunder
There is a generic list of niches that work well with popunder traffic. However, from year to year, the leaders of this list change. For example, in 2022, the trend towards protecting devices from viruses and privacy on the Internet was very clearly manifested.
This goes in line with global trends. People spend a lot of time at home, they work, do shopping and relax using computers. Home computers are often unprotected or poorly protected. Not surprisingly, VPNs and utilities (cleaners, antiviruses) are the top verticals for popunder in 2022.
At the same time, do not forget about the classic verticals for popunder. They still work well for the benefit of affiliates.
Evergreen top niches for popunder:
Dating,
Gambling,
Betting,
Adult,
Sweepstakes,
Smartlinks.
Popunder ads examples
Popunders are easy to use: you don't need a banner or a creative. A funnel consists of a landing page or a pre-landing page + a landing page.
Given the fact that many CPA networks provide ready-made landing pages, it is the best option to learn affiliate marketing. However, top affiliate marketers insist that it is better to create landing pages yourself. The profit will be more significant.
To simplify your work, we have collected landing pages that show better results than others at converting popunder traffic on top verticals at RichAds.
VPN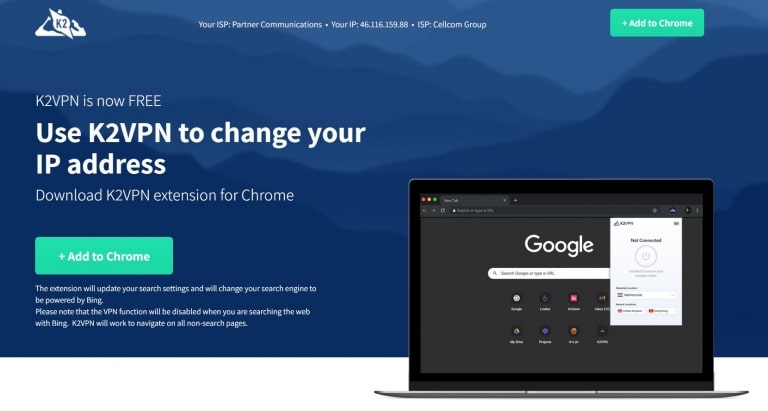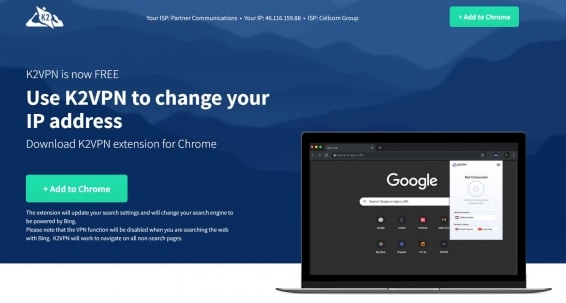 Utilities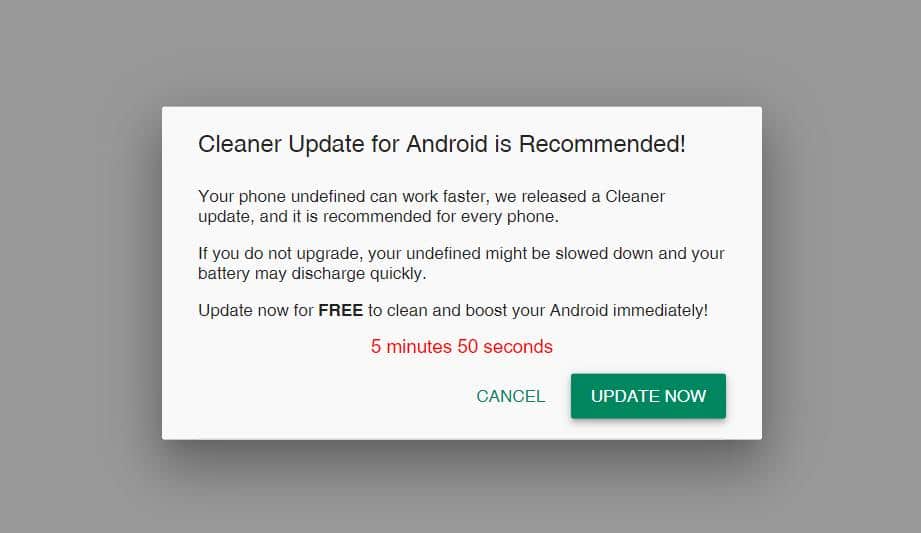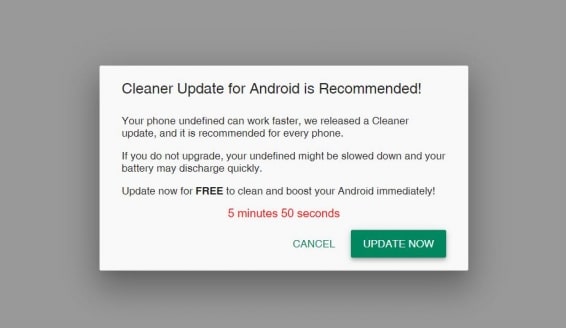 The list of offers that convert well on popunders can be obtained from our managers after registration.
How to advertise with popunder?
So we come to the most crucial question: how to advertise with popunders? First, let's talk about the three pillars that underpin the success of any popunder campaign.
Three pillars that underpin the success of any popunder campaign:
Simple offer
Fast landing page
Simple text on the landing page + prominent CTA button.
Let's take a closer look at the landing page. After all, this is the main advertising material that can affect the conversion.
It is clear that the user does not expect the landing page to appear and will most likely try to close it and not bother reading its content. Therefore, the first requirement for your landing pages is to load as quickly as possible.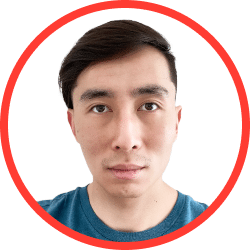 Your landing page needs to be fast, simple, and straight to the point. It also needs to grab the user's attention quickly. Ideally, you want your landing page on pop traffic to load under 1 second. Don't give them a chance to close it before it loads or you'll be throwing money away.
If your landing page takes longer than 1 second to load, it's a failure. No one will wait for it to open.
SERVANDO SILVA
Some affiliate programs offer heavy landing pages on WordPress, which weigh 2 MB and load in 3-4 seconds. Such landing pages are not suitable for working with popunders. They definitely need to speed up.
The second important rule is the most understandable and straightforward message on the landing page. It should be so simple that the user should understand the offer after the glance swept on the page.
The best recipe for converting landing page for popunder is:
simple sentences;
a large headline,
a noticeable button that says what needs to be done (register, download, etc.).
On the landing page, you can also show that the offer is limited in time (for example, using a countdown).


Basics for launching a popunder campaign
1. Test multiple landing pages at once
Any advertising campaign starts with finding a good ad layout. For example, creating a push ads campaign is recommended with 5-10 creatives to find the best one.
Everything works the same way with popunders: launching with one landing page and expecting it to succeed is a failed strategy. You need to look for a landing page that converts better than others.
In some cases, the best solution would be to test the pre-landing + landing page option. This option works better for some verticals.
This will complicate the tests, but it will bring you closer to that golden bundle.
Which verticals are appropriate for launching with pre-landing pages:
Dating,
Gambling,
Betting,
Sweepstakes.
2. Separate desktop and mobile campaigns
At first glance, it may seem that you make extra work for yourself, but you don't. Optimizing mobile and desktop campaigns separately is much easier!
Popunders drive a huge amount of data, reducing it by splitting campaigns is a smart approach.
Mobile and desktop traffic have different costs, so this is a good way to save some money. In addition, various devices can convert in different ways, since popunders on a desktop will be more noticeable than on mobile.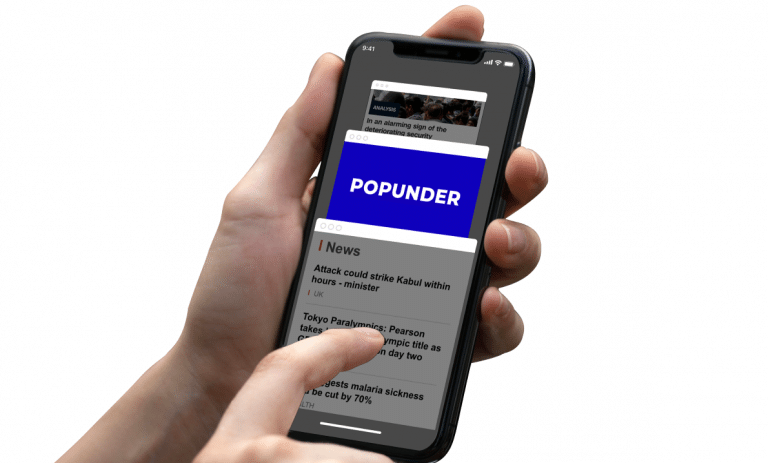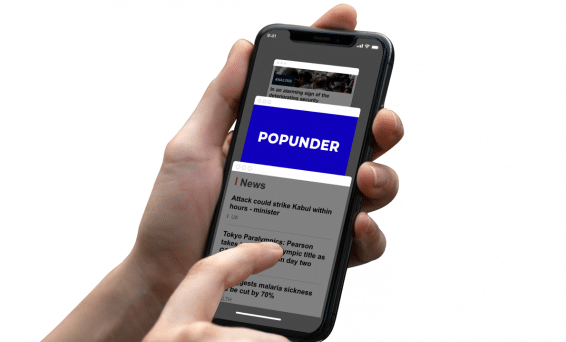 3. Launch a campaign with whitelist and on the Premium sources
It is wiser to test the very best sources at the test stage rather than spend huge amounts on testing everything available in the advertising network. There are usually a lot of sources!
Launch a campaign on Premium Sources of the RichAds network to make tests on a minimum budget but with the maximum indicative results.
This will help you run your tests quickly and as efficiently as possible.
4. Use a tracker to block suspicious traffic
If you use a tracker that can additionally track bot traffic, be sure to use it. This will help you track down bots that have been missed by the ad network's tools and save you tens, if not hundreds, of dollars.
If you don't have a tracker yet and are going to work with popunders, you should definitely get one. You won't get good results here without a tracker.
The good news is that many trackers provide a free trial period or work for free until you reach a certain number of processed requests.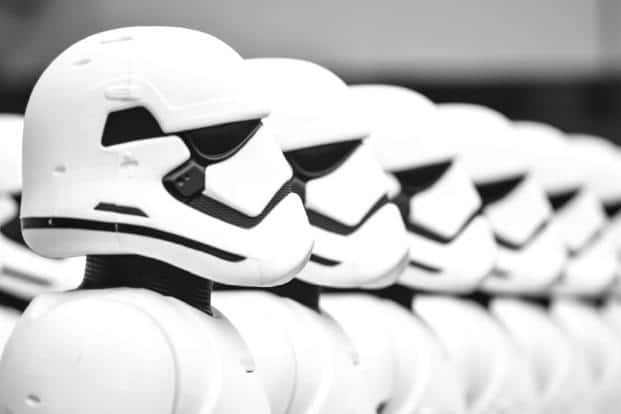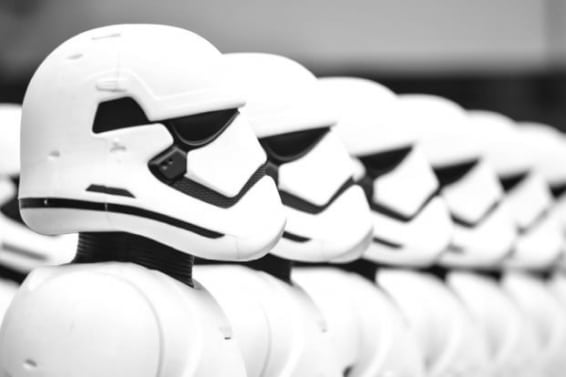 5. Use Automated rules for auto optimization
We have already mentioned more than once that popunders are distinguished by large traffic volumes that need to be analyzed. You can do this yourself by hovering over the tracker data and manually disabling non-working sources/targeting options.
Alternatively, you can use automatic analysis of the results. All you need to do is add Automated rules. The ad network's algorithms do all the optimization work for you.
There are pre-set rules for newbies, or you can ask your personal manager to customize the rules for you.
6. Set frequency cap
As we have already mentioned, both pops and popunders may seem quite aggressive to users. There is a solution to this problem — you can set the amount of ads a user sees per day, the optimal quantity is one time a day.
This way the ad won't be annoying for the user, and he will be more loyal to your product.
How to choose a popunder network
Over the years of its long history, a popunder ad format, of course, has acquired a long list of sources where it can be purchased. Today, you can buy it in at least 30 popunder ad networks.
There are several models by which ad networks sell popunder traffic: CPC, CPM, and CPA.
CPC (Cost per Click) – payment for each click (a rather rare model, because every visit to the landing page is counted here, and this is every popunder impression);
CPM (Cost per Mile) – payment for 1000 visits (the most popular model);
CPA (Cost per Action) – payment for the targeted action on the landing page.
When choosing an ad network, advertiser should pay attention to the volume of available traffic in the country, tools that protect against bot traffic, and, of course, the availability of automatic optimization functions. Given the huge amounts of popunder traffic, handling them manually is extremely problematic.
You can compare the top ad networks with popunder traffic in the detailed article.
Read about the Best Pop Ads Networks in 2021 here.
How to launch a successful ad campaign on popunders?
To make advertising campaigns on popunders more effective, RichAds divided traffic into several segments depending on the quality of traffic and the number of conversions.
It is better to launch the campaign using Premium sources — this will help you immediately see the potential of the offer.
Standard, New, and Remnant sources are more suitable for scaling.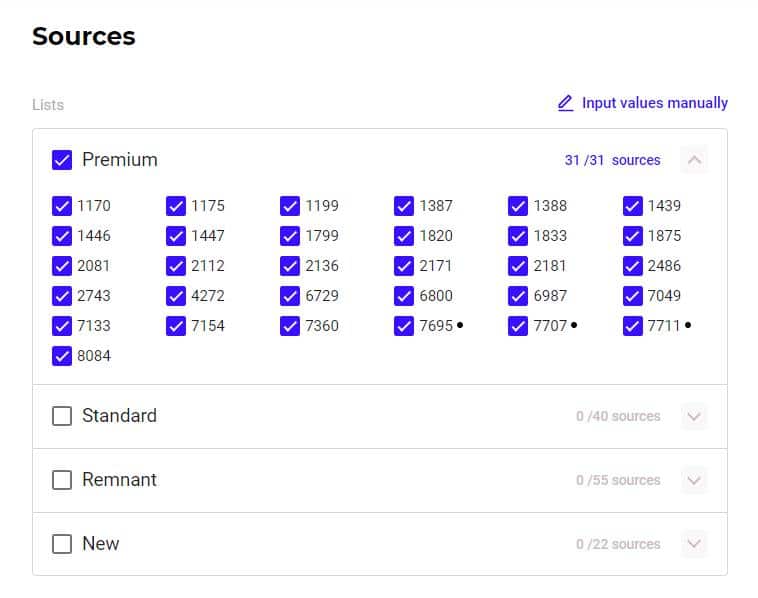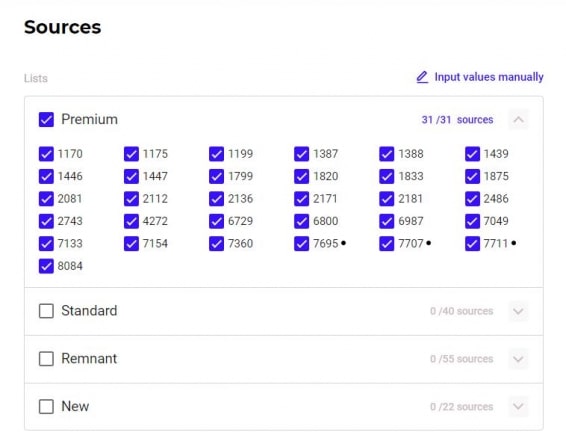 If you want to make the most of your campaigns, use additional features of the platform.
For example, with the help of a Predictor you can view the statistics on traffic volume for your targeting for latest 24 hours (specifically for Premium traffic sources) and set the best bid: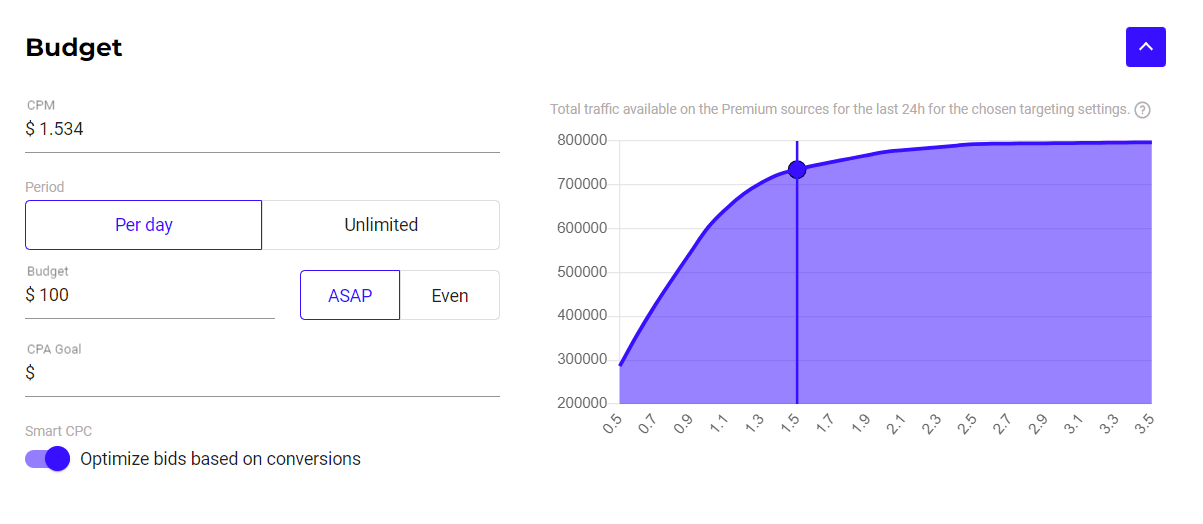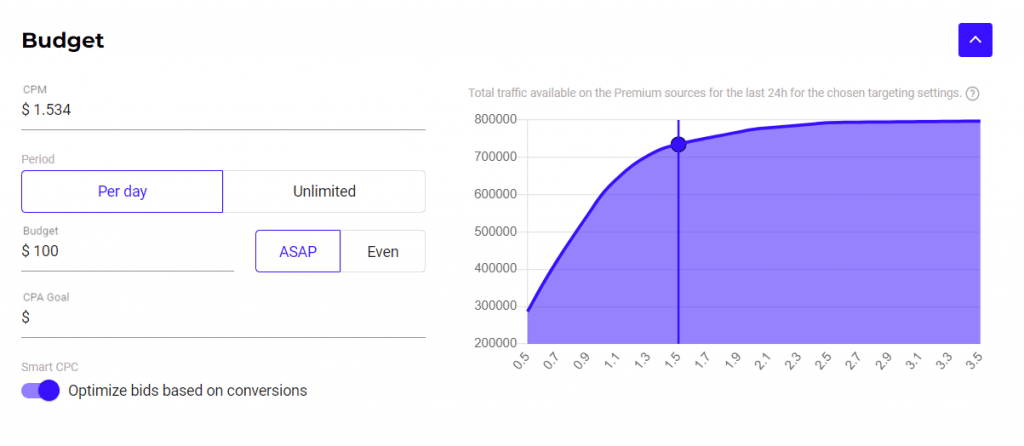 This feature allows you to see the amount of traffic for different bids, so you can calculate the most profitable bid and the approximate amount of traffic your offer will receive on your own.
Also you can use an Optimizer to simplify and speed up your work. The feature allows you to manage targeting directly from the statistics page and disable inefficient elements in one click, as well as do Micro bidding quicker: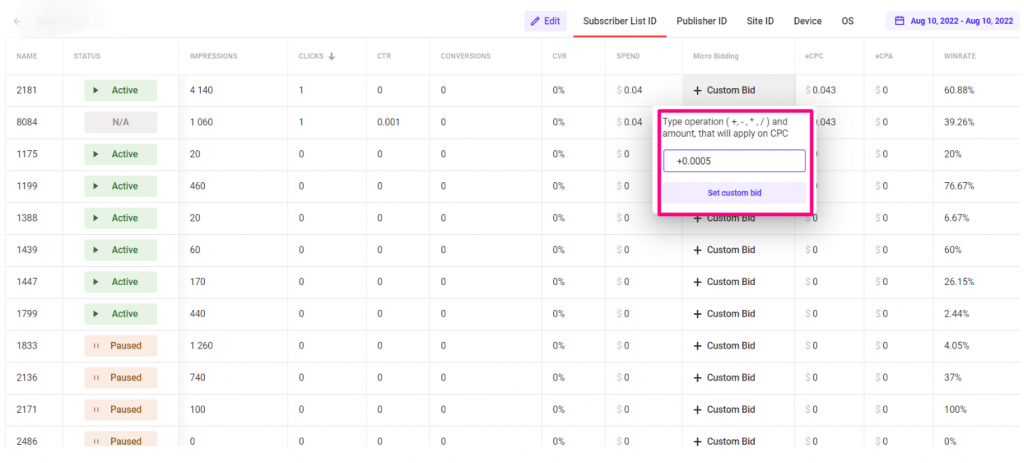 Conclusion
Now you know the answer to the question "How do popunders work?".
To get a profit from launching popunder ad campaigns, you need to choose a simple offer, prepare the most specific landing page with a noticeable CTA button, and then test and optimize.
The best results can be obtained by testing the offer first. Experienced affiliate marketers do just that: they find an offer and launch it in different ad networks to see where it converts better.
Tests in RichAds differ by the choice of the most successful traffic sources — choose Premium ones at the start. This strategy allows to test campaigns more effectively and spend less.
---
Start earning on pop ads with RichAds traffic
What is RichAds?
🔝 Push and pop ads,
🔼 Domain redirect traffic,
🔝 CPM for domain ads starts from $ 1.5,
⏫ CPC for push ads starts from $ 0.003,
🔼 CPM for pops — from $0.3 in Tier 3, $1 in Tier 1,
⏫ large volumes of available traffic in more than 200 goes.
Frequently Asked Questions about Popunder traffic
What's the minimum CPM for popunder ads at RichAds?
The minimum CPM depends on the country in RichAds . For example, for Tier 3 CPM starts from $0.3, for Tier 1 — from $1.
Which GEOs and verticals work best for popunders?
Every month, the RichAds team makes a report on top GEOs and verticals for each traffic channel. We advise you to follow the posts to launch only profitable ads!
In August the most relevant bundles are:
Gambling: VNM, DIN, TUR, MISS, THE, UKR;
Betting: UKR, BRA, ZAF, GHA;
Traffic arbitrage: USA, CAN, AUS;
Dating: FRA, CAN, USA, GBR, AUD.
*This information is relevant for August 2022.
How can I pay for popunder ads at RichAds?
There are several payment methods on the platform — you can make a deposit and pay for traffic via Wire transfer, Capitalist, Payoneer, as well as a credit card.
How to check traffic volumes for a specific GEO on popunder traffic?
In RichAds there are two ways to find out the volume for your GEO and targeting.
First of all, you can use the Predictor when creating a campaign, it shows the available traffic volumes for your targeting and helps you choose a bid.
Also, you can always ask your manager how much traffic is available for a specific GEO.
Can I launch adult with popunders at RichAds?
Sure, adult verticals have a great CR on popunder traffic. Moreover you can now use adult landing pages and pre-landing pages at RichAds!

Important: you can launch adult offers only on a specific list of sources. Contact your manager and he will provide you with the most up-to-date list.