Pop ads are one of the oldest ad formats. Windows or banners that appear up or under the opened window are examples of pop traffic (or pops). How can the user trigger this?
To go to the page with a special Javascript code or to click a certain part of the page is enough for the new window to appear. In other cases, the user also has to click the button or try to close a popup to trigger a new tab.
This type of traffic directs the user right to the landing page with the offer.
Related articles: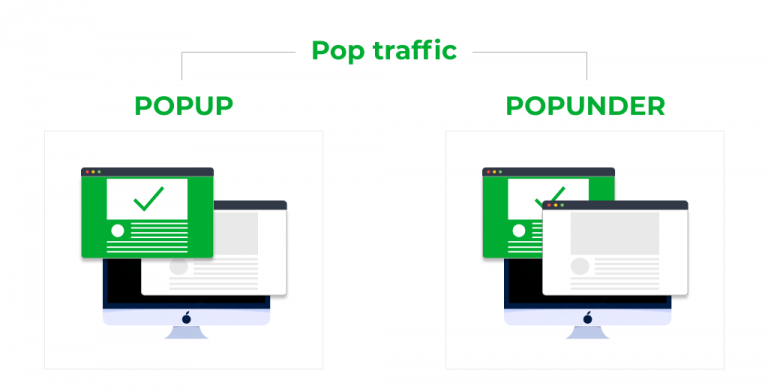 « Back to Glossary Index
Was this helpful?
Yeap
Ok
Neutral
Try harder
Nope