« Back to Glossary Index
What is Tiers in affiliate marketing
All countries in the world are conventionally divided into 3 groups (Tiers). Tier 1 includes the most attractive countries for an advertiser. Tier 3 combines developing countries.
Tier 3 countries traffic meaning
Tier 3 includes countries where there is a lot of cheap traffic, and the solvency of the population is small. The payments here may be the lowest. But you can get profit thanks to the volume of traffic and an unsophisticated audience.
By the way, there is no single approved list of countries that are included in Tier 1, 2, or 3. Everyone decides this issue in his way. Levels are often based on the affiliate marketer's experience. Moreover, countries can migrate from one group to another.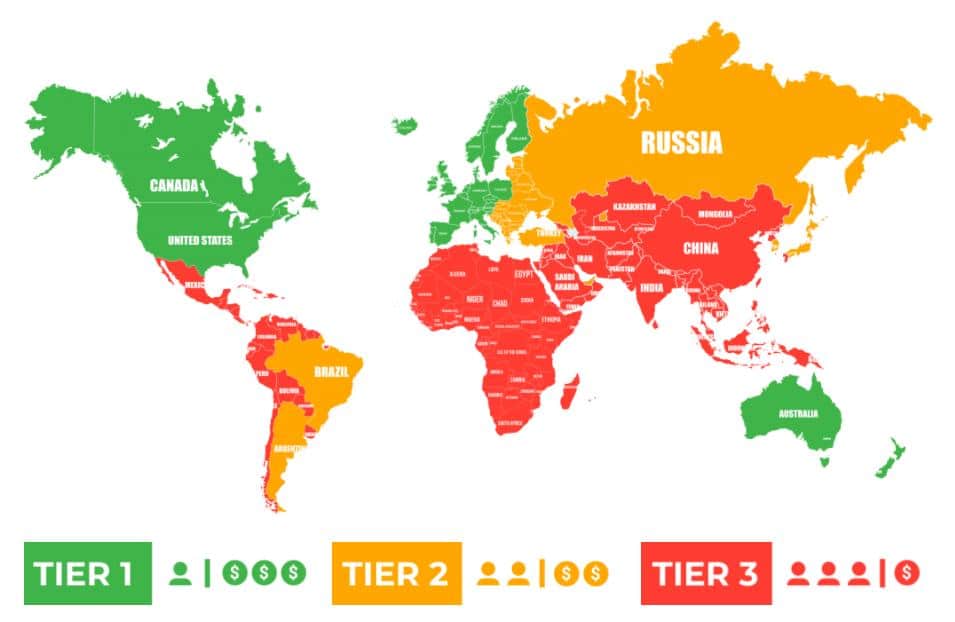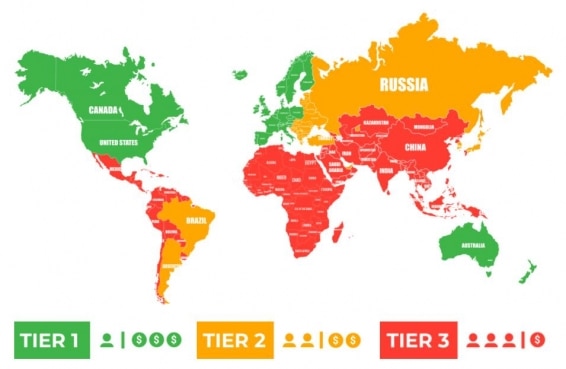 Tier 3 traffic: How to work with it?
Tier 3 countries resemble wild forests. People here only start using the Internet. They are open to offers and want to buy. But can they?
These geos include not the most solvent audience. But you can successfully launch offers that will not hook anyone in Tier 1 and 2. There is a lot of traffic in Tier 3, and the price for it is very low. The best combination for learning and bumping.
Keep in mind that the more traffic available, the more optimization work. Choose a quality tracker for convenient work. RichAds has cool tools for optimizing advertising campaigns.
Micro bidding helps you save money. Automated rules help to optimize according to the algorithms you specify. When choosing an offer, you need to check which global and local payment systems operate in the country.
Key Tier 3 traffic characteristics
Advantages
Difficulties

Low CPC for CPM;
Too much traffic;
No advertising regulations;
Low competition;
No need in large budgets.
---
Related articles:
---
Use RichAds traffic from Tier 3 to make a profit in 2021
What is RichAds?
✅ Push and pop ads,
✅ Auto CPA optimization,
✅ loyal and fast moderation,
✅ help of a personal manager,
✅ CPC from $ 0.003, CPM from $ 0.3
✅ large volumes of available traffic in more than 200 geos.
« Back to Glossary Index