What is Tiers in affiliate marketing
All countries in the world are conventionally divided into 3 groups (Tiers). Tier 1 includes the most attractive countries for an advertiser. Tier 3 combines developing countries.
Tier 1 countries traffic meaning
Tier 1 countries are the most desired GEOs for advertising, while the most difficult to work with. Here are the largest payouts for offers, but the cost of attracting users is significant.
By the way, there is no single approved list of countries that are included in Tier 1, 2, or 3. Everyone decides this issue in his way. Levels are often based on the affiliate marketer's experience. Moreover, countries can migrate from one group to another.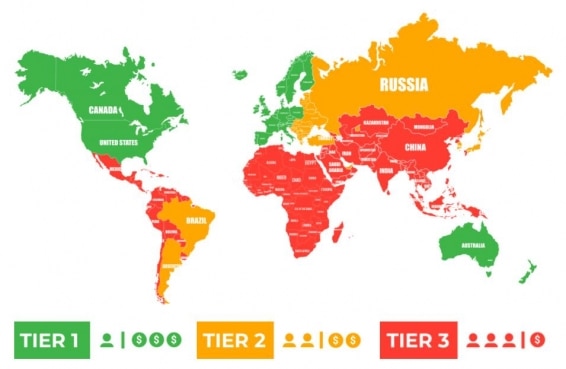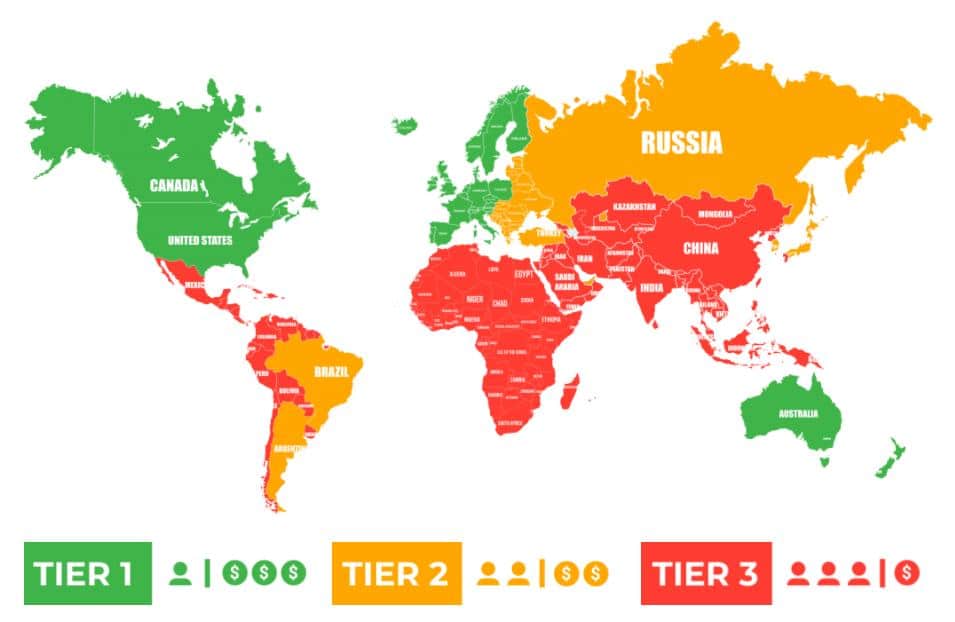 Tier 1 traffic: How to work with it?
Tier 1 has very high competition among advertisers. It will not be easy for a newbie to survive here. More experienced affiliates with exclusive sales schemes win.
As a result, Tier 1 countries have not only high competition but also high bids. Traffic in Tier 1 countries will be 2 or 3 times more expensive. Which will require good budgets from the affiliate marketer to start.
There is one more important difference in these countries. Rather strict legal regulation of advertising. Many approaches and verticals are very difficult to convert here due to restrictions or prohibitions.
Key Tier 1 characteristics
Advantages
Difficulties

Solvent audience;
The leader in payouts;
All payment methods are available;
Lots of offers available;
Highly-developed technologies;
Wide choice of traffic options.

High CPC or CPM;
Requires large budgets;
High competition;
Strict sector regulation;
Demanding audience;
Traffic volumes are lower than in Tier 1 and 2.
---
Related articles:
---
Use RichAds traffic from Tier 1 to make a profit in 2021
What is RichAds?
✅ Push and pop ads,
✅ Auto CPA optimization,
✅ loyal and fast moderation,
✅ help of a personal manager,
✅ CPC from $ 0.003, CPM from $ 0.3
✅ large volumes of available traffic in more than 200 geos.
« Back to Glossary Index
Was this helpful?
Yeap
Ok
Neutral
Try harder
Nope