« Back to Glossary Index
CC-submit meaning
CC-submit (Credit card submit) – the type of offers where conversion is counted when the user types his credit card information in the form on the landing page and a small sum of money is written off from the card.
CC-submit user flow is used in different kinds of Sweepstakes offers.
Sweepstakes are lotteries and raffles where users may win the prize by chance. The user should make a certain action: leave left the contacts, pay a small sum of money, etc. As a result, they get the possibility to win the desirable prize, and an advertiser gets the user base to work with.
Credit Card Submit Offers (СС Submit offers) provide a lottery of mobile phones for $1 or subscriptions to the services for films watching with a small price for the trial period.
The conversion is considered to be completed when a small sum of money is written off from the user's card. As a rule, the user agrees to pay a few dollars to take part in the lottery or subscribe to the service.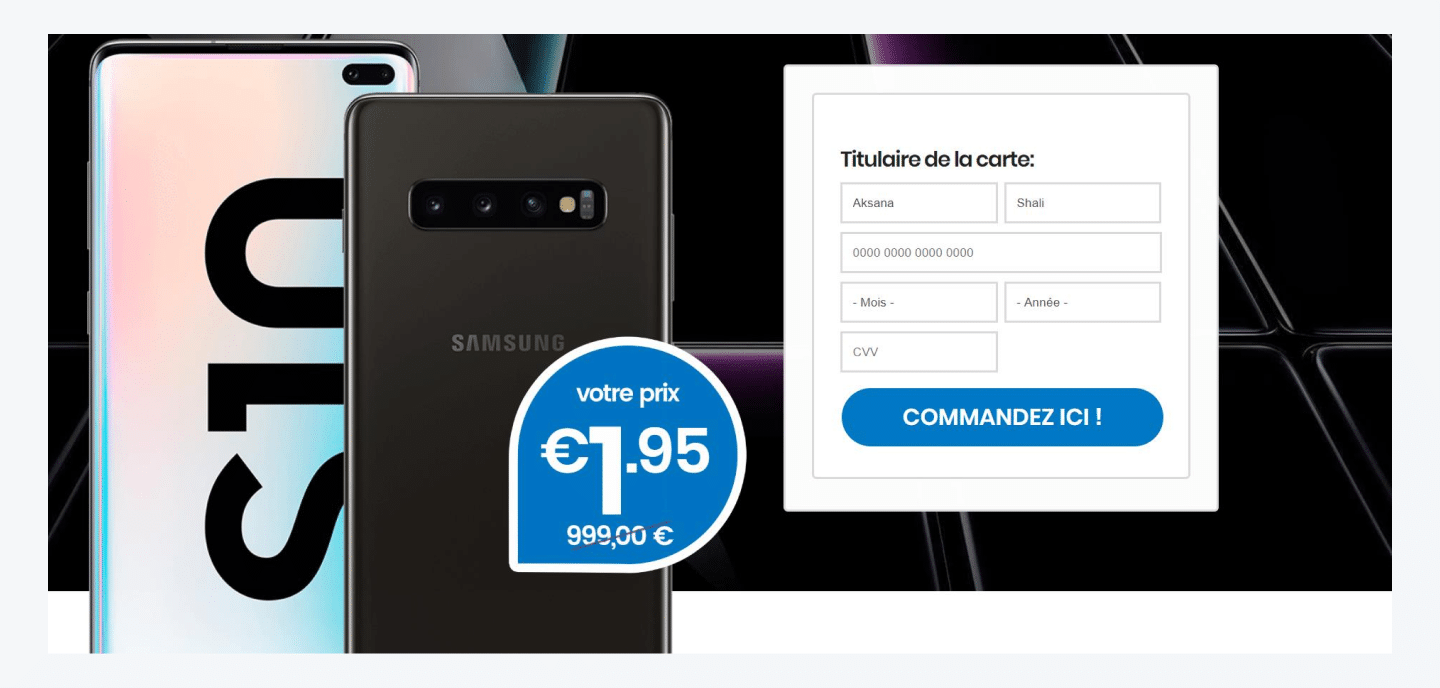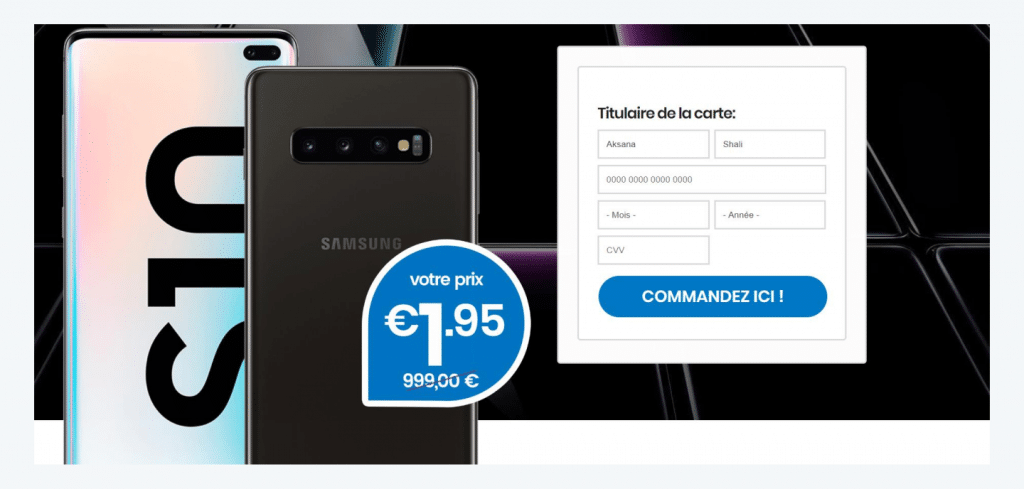 How to run CC-submit offers properly?
The main thing for this user flow: the user should be prepared to share their credit card information. We recommend not to offer it on the first page and lead to it gradually.
Use pre-landing pages to explain why it is profitable to pay a small amount compared to the cost of the phone itself, for example. One of the most widely used pre-landing pages for CC-submit offers is a questionnaire or fortune wheel or even both of them.
Explain what the person has to do on the landing page, so they convert. Try different angles that relate to the offer; and try different images that relate to different types of customers: male/female, older/younger demographic. Weird angles of the products always help,and bizarre/strange-looking things (like a room full of iPhone boxes).

RichAds advertiser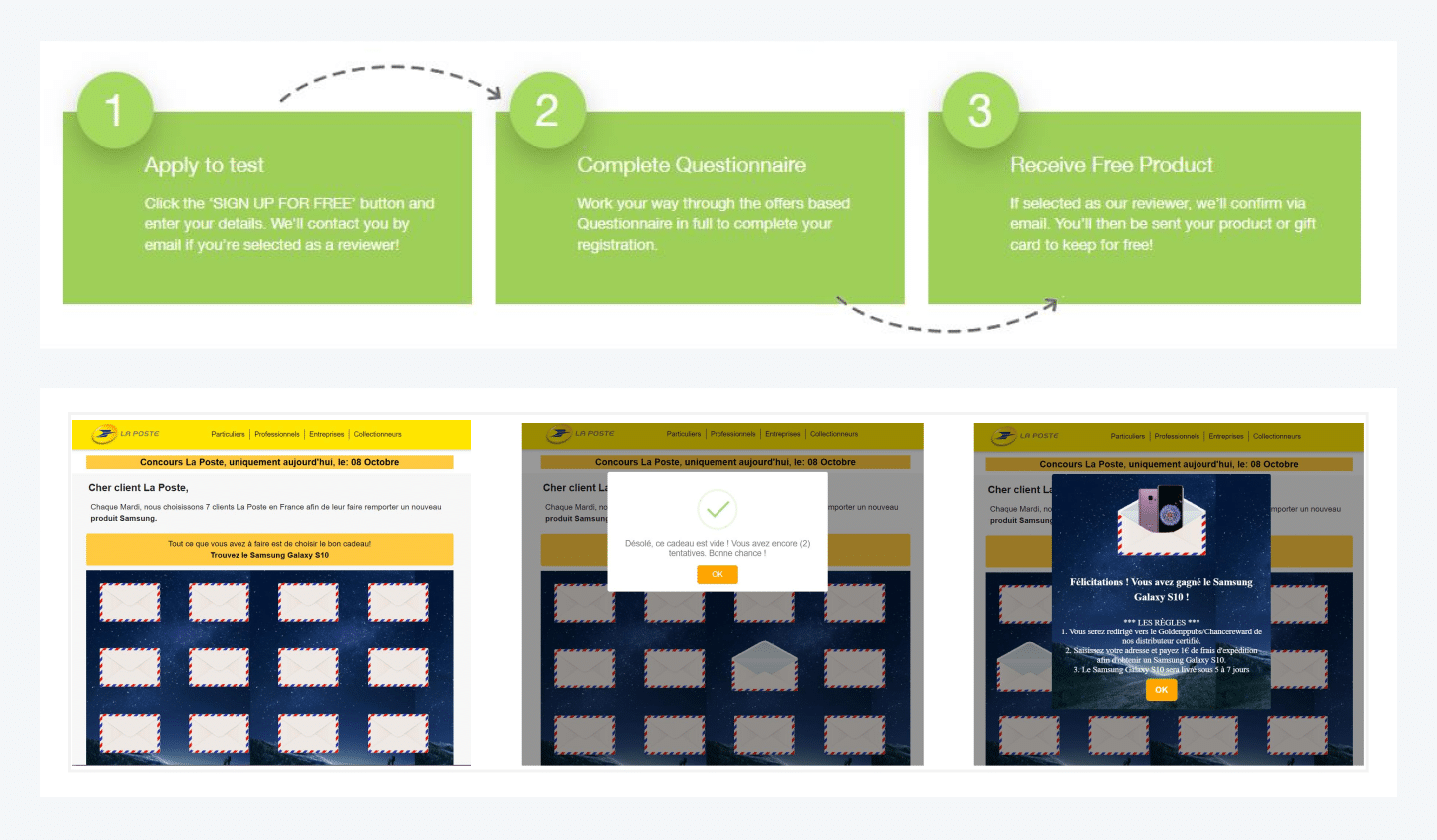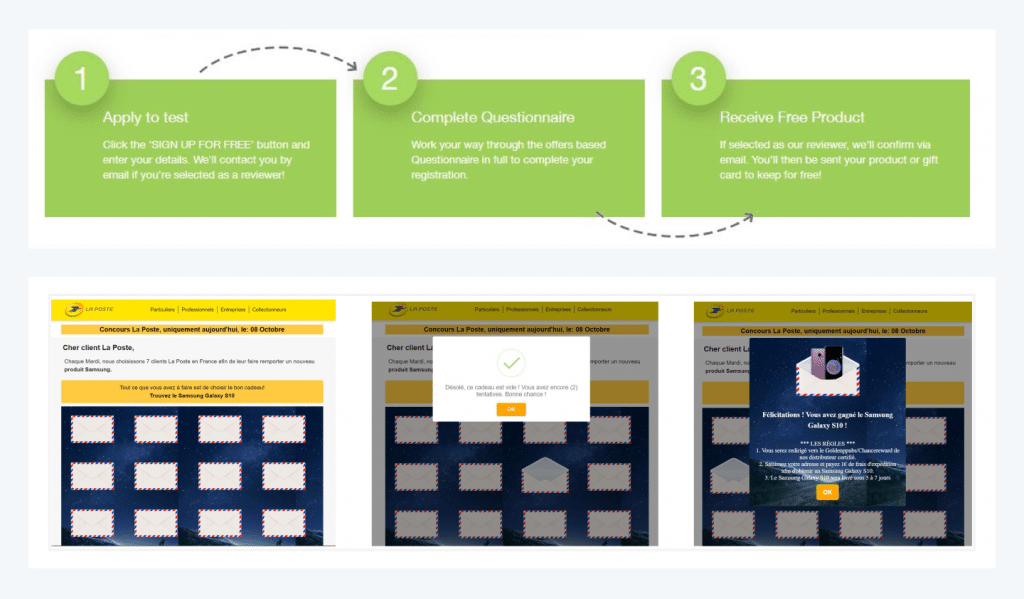 The best Geos for CC-submit offers
CC Submit offers are quite difficult to get conversions. Your main task is to build the perfect funnel at the time of card details entry. No wonder the payout for such offers may be up to $40, especially in Tier 1.
On the one hand, Tier 1 countries are the best place for CC Submit offers, because of the huge variety of online payment methods. On the other hand, the population of these countries is difficult to attract with advertising.
In Tier 2 and 3 countries, CC Submit has appeared not so long ago. The audience from these countries is glad to be involved in some sweepstakes. The main difficulty in these countries is that it's necessary to check the possibility of paying by card.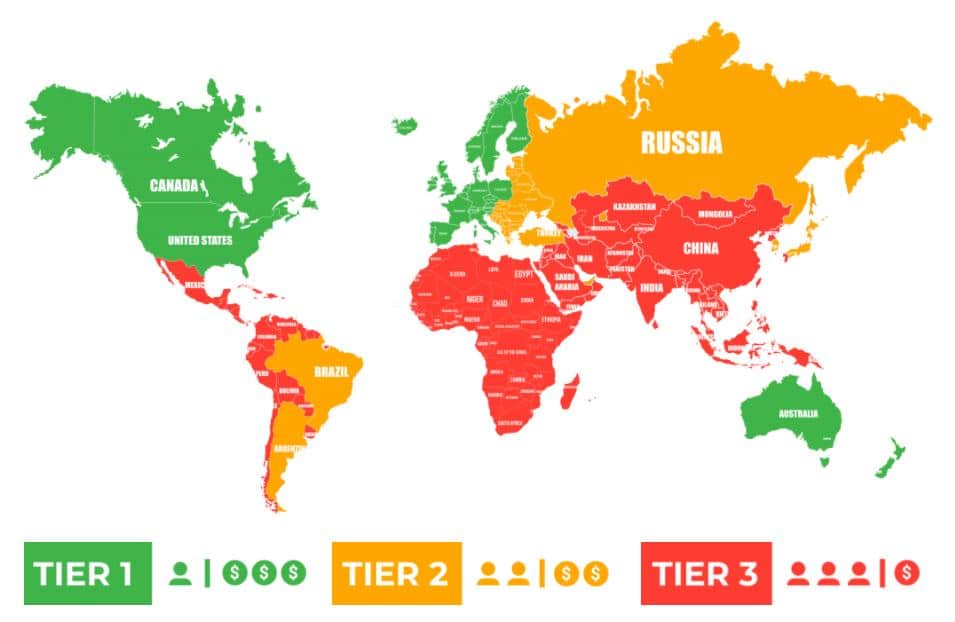 How to choose the traffic source for Sweepstakes offers
Sweepstakes are successfully run on different traffic sources. Some sources are becoming less popular over time, new sources and possibilities are appearing. Let's dwell on the peculiarities of working with different traffic sources for Sweepstakes.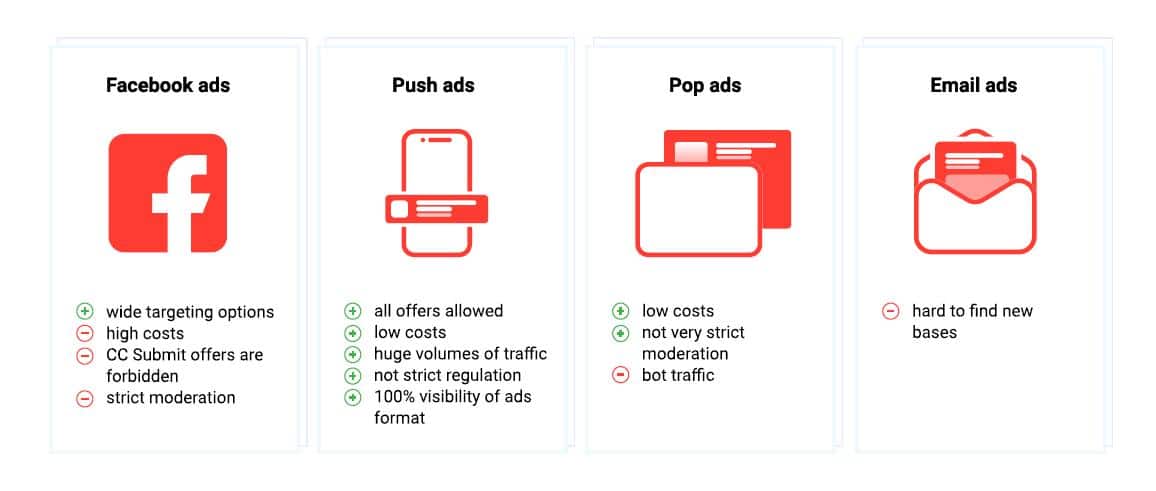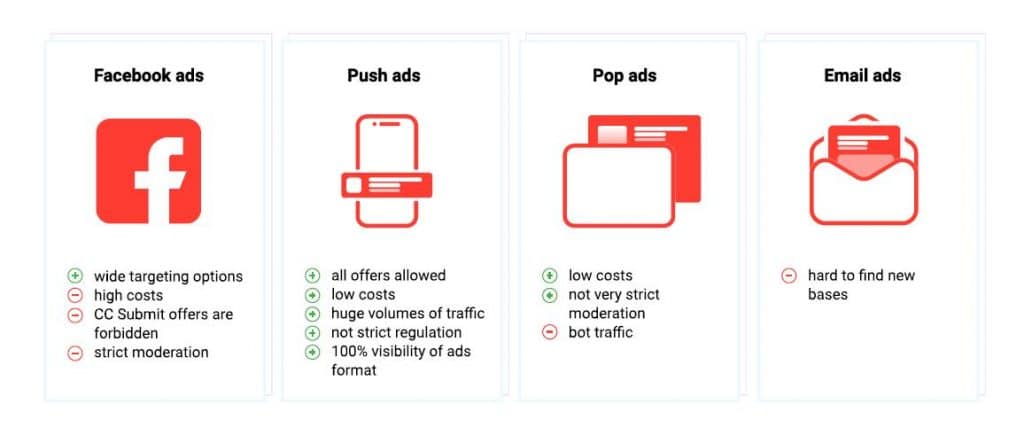 Let's have a closer look at the push ads. Push traffic has appeared very recently but it is one of the most popular traffic sources for Sweepstakes now.
What is the reason for it? All types of offers are available on push ads, the main thing is to pass the network's moderation. As a rule, ad networks prohibit well-established approaches to conversion: using celebrities, brands' logos, or misleading. But affiliate marketers manage to overcome even these obstacles. Sometimes saying "You can win an iPhone" instead of "You won an iPhone" is enough to pass moderation.
Both standard Samsung/iPhone offers and shopping vouchers will be appropriate for working with push notifications. But little-known shops' gift cards work badly as targeting options in push notifications are severely limited and people have to work with a wider audience.
One of the main advantages of push notifications is the cost of the ads. CPC starts from $0.03 at RichAds.
What is RichAds?
🔝 Push and pop ads,
🔼 CPC starts from $ 0.003,
🔝 CPM from $0,3 in Tier 3, $0,5 in Tier 2, $1 in Tier 1,
⏫ large volumes of available traffic in more than 200 geos.
---
Do you want to know more about Sweepstakes?
You can learn more about how to succeed from Sweepstakes in our ebook. 4 main types of Sweepstakes offers are covered there in all details (and CC-Submit too). In the ebook, you'll find insights from 5 top affiliate marketing experts.

---
Related articles:
« Back to Glossary Index