All the secrets you need to know about push traffic from ad marketers and affiliate marketing experts. Find the answers about TOP Verticals and GEOS on push, tips on creatives and pre-landers on push ads, targeting secrets, and some useful optimization tricks.
This push advertising FAQ is here to make you way easier! Let's go!
Common questions about push-traffic
Rene: How do you see that the profits and volumes have changed over the last two years? Does it seem that push is through the hype phase and stabilizing?
Eugene: 2018 was the time when push traffic arrived. Everything was different back then: not so many campaigns, not so many advertisers work, not so many affiliates, not so much volume — it can be said that it was a test year. And now we have different push networks, a big amount of volumes, new features, and all of that. The trends are different back then.
In the beginning, push traffic was popular for gambling and now there is a huge variety of verticals and offers that successfully work with push. The number of available and successfully converting verticals has been increased significantly.
***
Mads: How do you see the push traffic future? How things are going to turn in?
E: I don't think that push-notifications traffic will be banned any time soon. It could be harder to collect users in the future. The content policy will be changed basically to make it more white-hat.
***
Vitaly: Do you think that now is the time to start working with push notifications? If I want to join push after working with pops or native ads, what difficulties may I have?
E: I think, right now there are a lot of cool features that we provide as a platform. There are huge volumes of traffic. So, you know, last year you won't have traffic in any particular country, now you take any country and it will be huge. There is an experience, you can see lots of cases as examples of successful push campaigns. And if you are familiar with pop traffic or native traffic, you can easily jump and have better results, the same story we have with Facebook traffic.
What concerns difficulties… I think, most new advertisers don't understand how important creatives are, especially texts. It is better to make them more native, and less advertising.
And it's really important to create different variants of creatives, lots of different titles, icons, and banners, keep them fresh, and renew them.
In other aspects, push traffic is quite similar to work with compare to pop or native traffic.

TOP Verticals and GEOS
Giovanni: What are the top verticals for push traffic at RichAds?
E: We've got 5 TOP verticals on our platform: they are Nutra, Sweepstakes, Dating, Betting, and Finance. I can add Gambling too, I guess.
***
Rene: What are you currently considering to be the best-performing geo & vertical combinations?
E: It's quite different from country to country to say what works best, so there are local trends. In Europe, the king vertical is sweepstakes (SOI, DOI, and SS-Submit, for example).
Dating offers are traditionally popular in the USA and West Europe countries, there are also some good cases in Korea.
At the start of push traffic era casino offers were so popular in Germany, this GEO was very profitable. But once the advertiser with Nutra offers entered the market. So, amazingly, he started to get an unforgettable ROI. That's why just try: you may be the first who will find a new golden offer & geo combination.
***
Lera: Tell me, please, which kinds of offers work better with RichAds. And what countries should I look for it?
E: The trend of the last month is financial offers (Forex offers, and loans). Speaking about RichAds basic niches, different offers perform well with Sweepstakes: SOI, DOI, and CC-Submit. Nutra is also quite a profitable vertical: pay attention to weight loss and man's health offers. Also, you can ask your account manager about current top verticals and offers in particular countries.
***
Ron: What are the top geos right now? Do you have any predictions about the market?
E: Our top geo right now is India. And we have traffic in all parts of the world. I think top-countries are India, Indonesia, the USA, France, Italy, Russia, Ukraine, the Philippines, Malaysia.
And the Asian market is growing right now, and in the future, there will be even more volumes.
The African market is quite interesting at the moment too.
***
Gif: What is the breakdown in mobile and desktop traffic…Which geos are strong for desktop?
E: Our platform has about 90% volumes for mobile traffic and about 10% for desktop. There are several geos that perform better for the desktop. They are USA, UK, and several countries from Tier 1 like Sweden, France. But with cheap geos it will be better to target only mobile devices.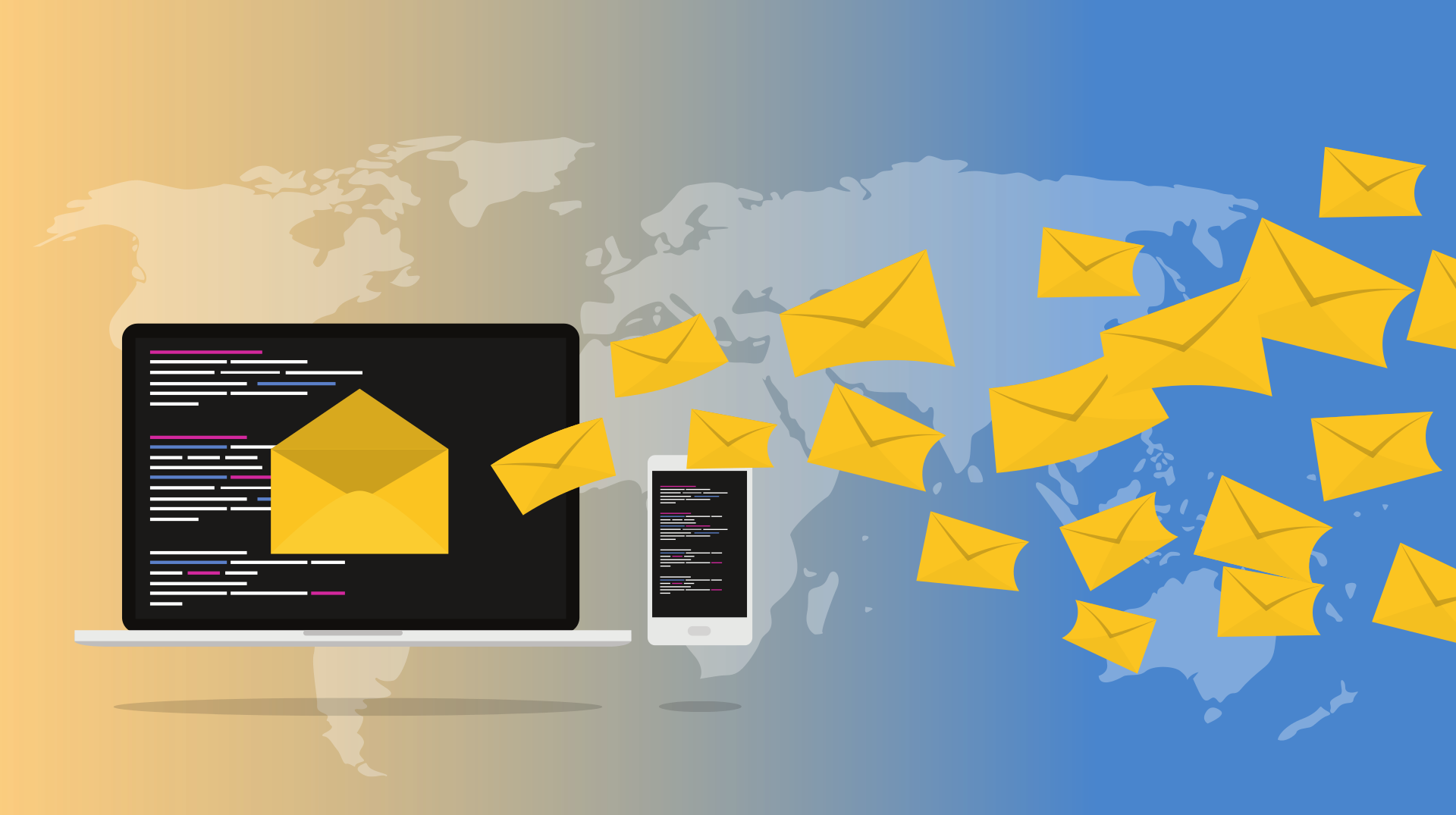 RichAds types of offers and tips on them
Andrew: Do you work with e-commerce offers?
E: Yep, now there is a trend in India to launch all kinds of shopping campaigns and the result is quite successful. There is a mobile telecom market in North America that works well.
***
Mohit: How to run dating campaigns at Rich Push successfully?
E: A great deal depends on creatives in dating offers. It's very important to make them vital and look like communication with real people. Choose nice but not too glossy photos, write real-life headline-messages.
I don't recommend stealing creatives for this vertical in spy-tools.
It's important not to make similar creatives. It's so weird when every day you get messages from the same girl. Diversity is needed. It's disguised as a message from some girl, then you go to the chat and talk with the bot and then you go to the registration page.
Launch dating campaigns with typical geos for dating vertical, for example, Western Europe countries. Also, don't forget about Korea and the USA. In other countries, it will be more difficult.
Also, it's important to ask affiliate networks whether they accept push leads or not. There are also some peculiarities. 
***
Ihor: How to launch successful push-campaign?
E: You have to launch your campaign with 5-10 creatives and see what works best. Then you leave the best one and try to refresh it in time. Try to mix the best icons, images, and texts. Then you can make the same things with the landing pages to see what works best.
By the way, you can test lots of different variants of creatives and landing pages within one campaign at RichAds. It is comfortable to use it and test different variants to find the best ones.
Then you have to carry about capping, about frequency: how much your ad had been shown to subscribers. We recommend putting one or two impressions for a user per day. If you need a more unique audience you put a higher day range, for example, 1 impression per 7 days. That's how you will achieve higher CTR.
Then you need to set up the device targeting because mostly it is about devices at the point. Well, that's all you basically need to start and then you can collect the data and start optimization.
Info about the platform
Hadi: Do you have your own traffic inventory or you buy it from somewhere else?
E: We have our platform for publishers, where we collect all the subscribers. We have a huge database which is made with help of our Rich Partners platform. And its number is growing. Our base grows and refreshes by 10 to 15% each week and almost by 50% each month!
***
Ilya: What influences the increasing of the bid?
E: The amount of redeemable traffic depends on the bid. The higher the price, the more often you will win the bidding. It means that you will buy more traffic.
Tips on creatives and pre-landers
Edgar: What are the most common mistakes in creatives people make? And how to avoid them?
E: The first mistake sounds like that: new advertisers create one creative for the campaign. And it's really bad because it will be burnt very soon.
It comes to the second mistake: people often use spy-tools looking for the best-performing creatives. Then they launch the campaign with this particular image and see very low CTR because tones of different advertisers run the same offer on the same platform. The better way is to find a similar picture and it will help you to perform much better.
The third point is about capping. Lots of different advertisers came with an idea to push and to get more clicks because the idea is to pay for CPC, you pay for clicks so you can show your ads a hundred times and it will cost nothing. But the thing is that CTR will become low. You can run your campaign for more than one day and when your CTR will become low, then you have kicked away from the bidding because there are different advertisers that care about their audience and make impressions limit not to overload users.
These are the top-3 mistakes during launching.
The next mistake is about working with the launched campaign.
Advertisers don't like to optimize: to turn off sourсes that don't perform. It takes a few minutes to switch them off, and it helps to make a profit.
***
Rui: Is it important to use pre-landers? What mistake should we avoid during work with them?
E: I think it comes first from creatives. If the user clicks on your ad he already knows what he is looking for, if creative tells a lot about it — you don't need to use pre-lander. And if you want to make your customer warm and tell more about the product you are selling — pre-lander is a good choice.
First of all, if it comes to lead generation it should be clear what the user should do on the page, how he should fill in the form. One mistake that I remember was a huge gambling company came to us and said: "Well, we have a landing page" — and it was their main page. The user should have clicked on the registration link hidden somewhere on the page and the number of conversions was very low. If you use a pre-lander, it should be clear what you want from the user.
And one of the common mistakes comes to Nurta niche: there is the copying of each other pre-landers.

Targeting secrets
Edgar: What can you say about OS, devices, and browsers: what kinds of devices and browsers work well?
E: Typically, all-new operational systems tend to work better. I recommend targeting Android 8, 9, 10.
Speaking about devices, we have a trend in mobile traffic. 90% of all traffic is mobile. And if we speak about how it performs, I think, it depends on the offer, because sometimes the offer can work on both mobile and desktop, sometimes it will not. So you need to create a separate campaign for the particular device.
Most of our browsers are Chrome.
Optimization tricks
Ihor: What influences the ad campaign's CTR most: an icon, text, or the main image?
E: Well, it depends on the traffic source you use: mobile or desktop. I have noted that text and icon are the most important things when it comes to mobile traffic (which is up to 90% on our platform). For desktop traffic, however, the large image is key but totally optional for mobile.
***
Adelmo: What's the one feature that helps to improve the campaign's ROI at RichAds, in your experience?
E: Top advertisers tend to use all the features available on the platform to increase their ROI. In my opinion, micro bidding is the top one. It allows you to put a different bid for different parameters like OS, Source, Device, Time of the day.
When you start to analyze your campaigns, you will notice the difference in CPAs within any segment: for example, newer Androids tend to convert better, some sources give you a lot of conversions but they are more expensive, some sources have low CPA, and you would like to increase traffic from it. Micro bidding can help you to find a proper bid for each of these segments!
***
Gaurav: How to do Campaigns optimization? Could you tell me a little bit about Black and White lists — how to use them and have profit?
E: We have an option to create both Black and White lists.
First of all, I want to tell you about our source structure. We have 3 types of sources for our advertisers, basicallу there is a high hierarchy among sublists which are the biggest types of source, it consists of different publishers, and publishers consist of different websites that he has. Now you have an idea how it works: if you want to blacklist the biggest source and terms of volumes — add the sublist to blacklist and if you want to be more accurate and loсk only some sites that don't perform at the moment — add them to the blacklist.
I think, most advertisers use blacklists for their campaigns and it's a good idea because if you collect a very small whitelist, it will be overburnt pretty soon, so, you won't get any traffic, you won't get any results.
We recommend blacklisting and if you want to create a whitelist you need to collect a lot of data to be sure that it won't be overburnt and you will still get results from it.
***
Helen: What feature suits you best for optimization at RichAds?
E: After black and whitelisting my personal love is micro bidding.
Instead of blacklisting you can put a lower bid just for a publisher or site and you'll still get conversions but the bid can be different.
If you have a source with low CPA and you want to get more conversions from it, you can put a higher bid for it. Also, you can put:
a higher bid for the site as well,

for some particular creative that is better than other ones,

different bids for different operating systems that have differences in CPA as well.
Some advertisers don't want to block old Androids because they still get conversions but they want to have a different rate for it, so they can use micro bidding for lowering the price of the bid.
We hope, our push traffic FAQ will help you to run push ads and get much profit with RichAds!
What is RichAds?
🔝 Push and pop ads,
🔼 CPC starts from $ 0.003,
🔝 CPM from $0,3 in Tier 3, $0,5 in Tier 2, $1 in Tier 1,
⏫ large volumes of available traffic in more than 200 geos.