Users have learned to ignore ads masterfully. Banner blindness, unsubscribing from emails, blocking ads, and buying premium accounts. It's becoming more and more difficult for advertisers to reach out to potential customers, even if their offer is worth.
In this regard, push traffic advertising has one significant advantage. Unlike other ad formats, push notifications are really visible! Let's see if it is too late to engage in push traffic affiliate marketing in 2021 or not.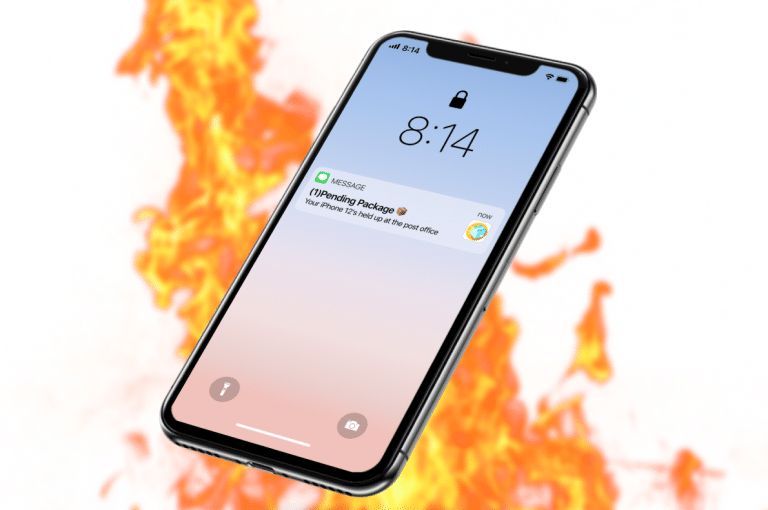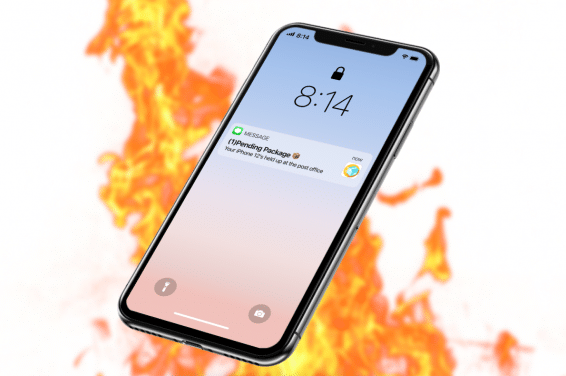 What is push traffic?
When it comes to push traffic, you need to start with push notifications to generate it.
Push notifications are not a new thing. The technology itself is already more than 10 years old, but only 4 years ago, push notifications became popular as an advertising format. Before that, they were used to send notifications from applications or the OS. You have certainly seen such messages as "You have a new message" or "program X has an update" more than once.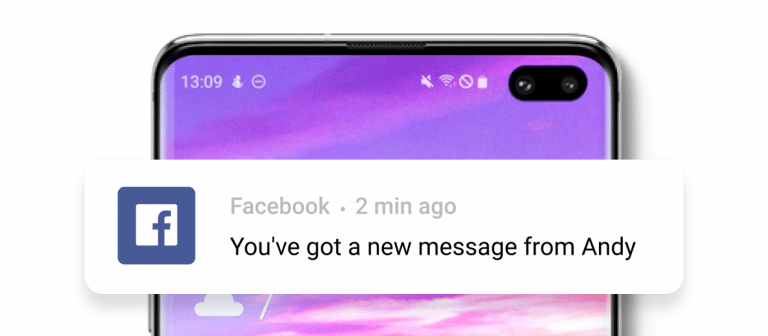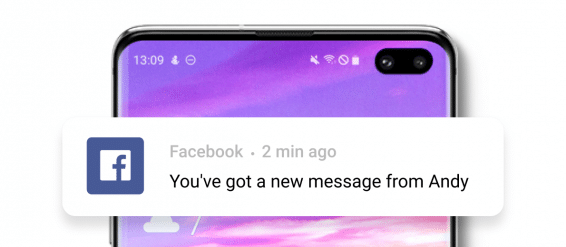 In fact, the push notifications ad format is not much different from the usual notifications. Unless the way of subscribing to them is different and they allow you to make money.
How do users subscribe to push notifications?
When we talk about the notifications from the mobile apps — this is the one thing. The user begins to receive push notifications from the mobile application after installation. They stop automatically when the application is uninstalled. Such push notifications are often used not to make money but to increase the application's session length.
When it comes to push ads traffic, things look different. The users begin to receive advertising notifications after going to the website, where there is a subscription form to receive notifications from the website.
As a rule, on a desktop, it looks like this:


After acceptance, the user will begin to receive advertising push notifications. It doesn't matter if the user quits the session or not. The subscription data is already in the database, and the user will receive notifications through the browser.


You can subscribe to web push notifications from any device: desktop, mobile, tablet. For a long time, iOS users were out of reach for push and in-page push traffic. Later affiliates started to make money on this solvent audience.
Learn more about how to make a profit from in-page push traffic here.
What do push notifications consist of?
Since the progenitor of push traffic is a regular notification, push notification looks very similar to it.
It also consists of a small image (an icon) and two text lines: a title and a description. The main image complements them.
Remember that the best push traffic always looks catchy and simple.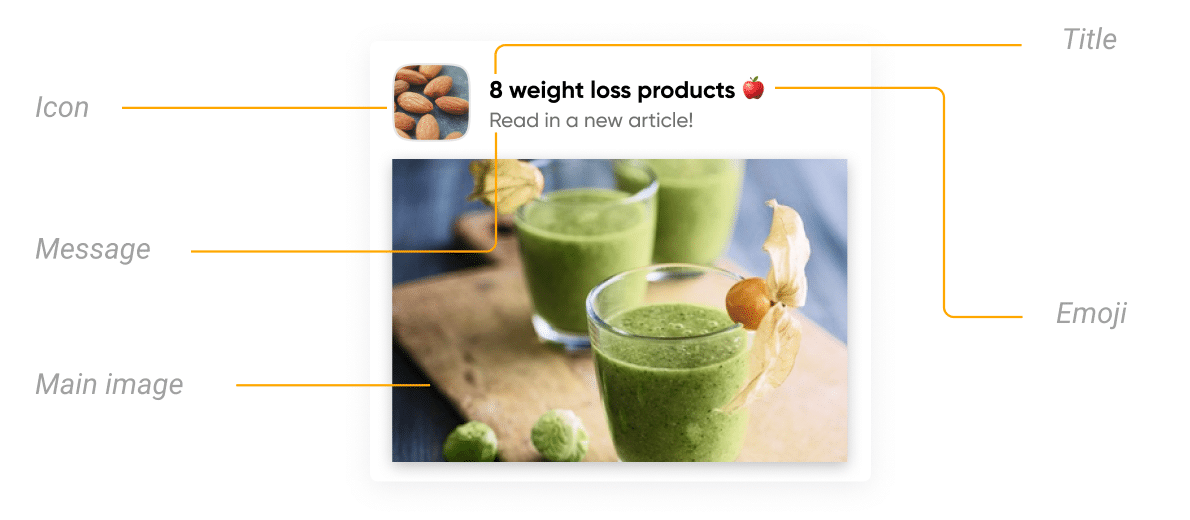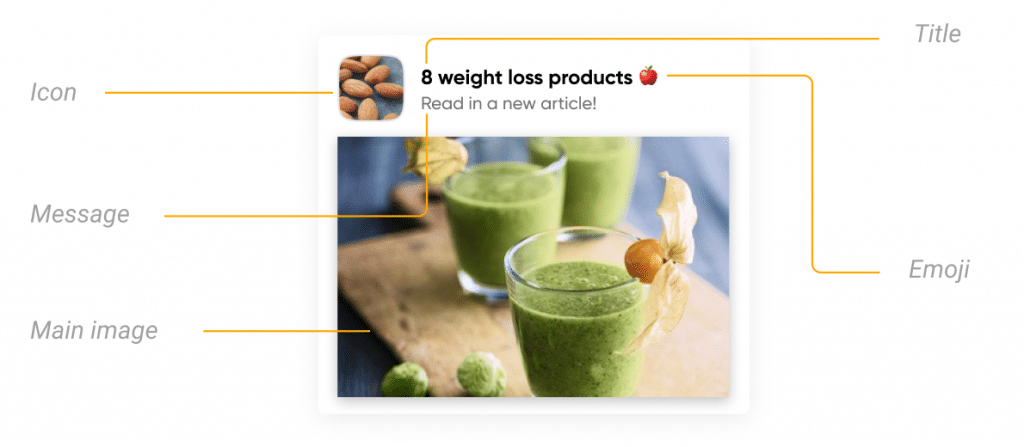 After clicking on the push notification the user goes to the landing page or pre-landing page, which is logically connected with the offer. In this case, push acts as an enticing banner.
This "banner" may look slightly different on mobile and desktop. A large image of mobile push is usually hidden. Remember this fact, as 90% of push traffic from RichAds is mobile traffic, and the remaining 10% is desktop.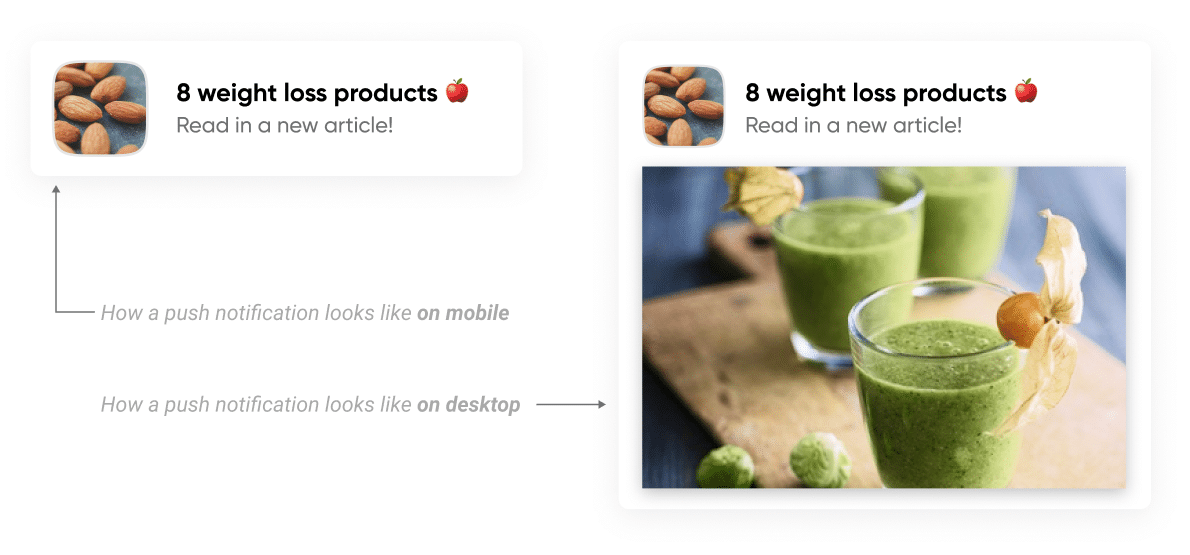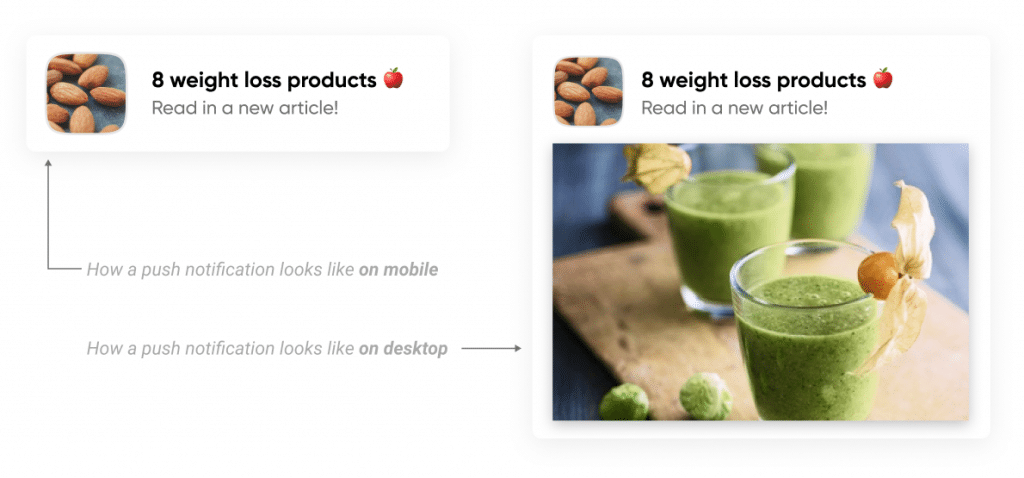 What are the advantages of using push traffic?
1. 100% visibility and no banner blindness
One of the main advantages of push ads traffic is its almost 100% visibility. A push notification will hardly get lost on a page among other advertisements. Push ads are always on the users' eyes: on top of other windows on the mobile or in the right corner of the desktop's screen.
Here users always see notifications from instant messengers. Therefore, it is quite difficult not to notice push notifications.
2. Push traffic is real people
Push notifications are received by real people who have subscribed to them. So we can say that push advertising traffic is totally human. There are no other ways to become an ad recipient.
If dishonest owners of the websites with the subscription forms are engaged in cheating (attracting bots), this quickly becomes clear. Typically, ad networks have tools to check traffic quality.
3. High CTR
By far, the highest CTR push ads traffic had in the first year of its appearance. This was the first time users saw such notifications and actively clicked on them. The affiliate marketers got a lot from the new and cheap format at that time.
Even after 4 years, not all users have ever seen the new format. Push ads continue to perform well. The point, of course, is that push users are more loyal and agreed to receive notifications more often.
4. Low cost of push traffic
Compared to the cost of advertising on Facebook or other ad formats, push notifications cost much less.
At the same time, cheap push traffic is a good option to start learning affiliate marketing and an excellent way to make a profit for advanced affiliates.
Push traffic can be purchased using the CPC (cost per click) model. CPC starts at $0.003 depending on Geo. For example, in the USA, the minimum cost per click is $0.159. In India, it's $0.013.


Best verticals for push traffic
The audience that subscribed to push notifications can be completely different, so it is rather difficult to predict which vertical will work best.
There is a pool of verticals that are considered suitable for push traffic in general. As a rule, these are quite simply offers that do not require a lot of input from the user.
Best verticals for push traffic
E-commerce
Nutra
Subscriptions
Mobile
Betting
Gambling
Dating
VPN
Games
Finance
Sweepstakes
Binary options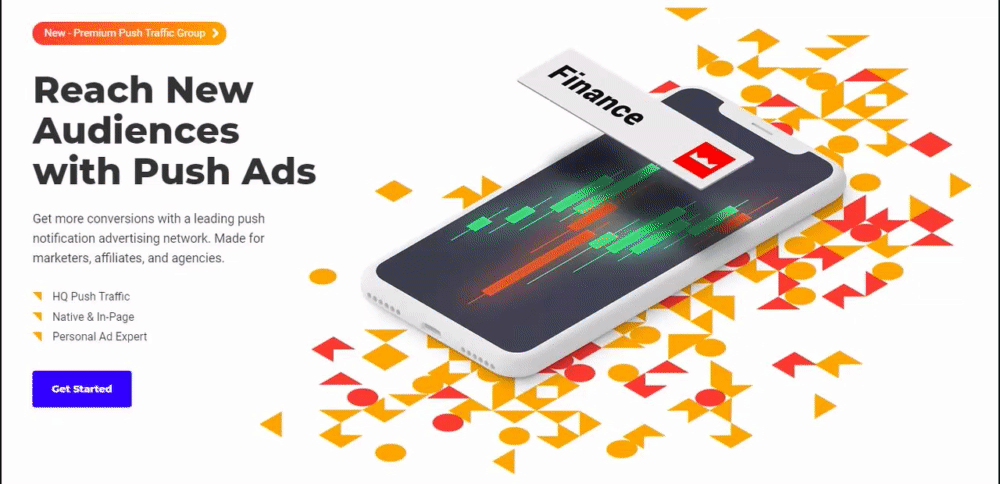 Who can earn with push traffic?
Traffic from push notifications can generate stable income for at least 2 categories of people: site owners or people who want to promote their own or someone else's advertising offers.
Websites owners can provide their sites for collecting subscriptions to push notifications. They will profit from the traffic that their pages drive. Such people are also called publishers. To become a publisher, you need to contact the advertising network and place a script on your website that will display a subscription form for push notifications. It does not require any changes in the website design and does not affect SEO.
However, site owners can collect a subscriber base for push notifications only for their own needs: send information about discounts, news, and more, without passing it on to third parties.
Affiliate marketers are the second group of people interested in buying push traffic. Push traffic has much fewer restrictions on the choice of offers than Facebook, which is why affiliates use this format to avoid cloaking troubles.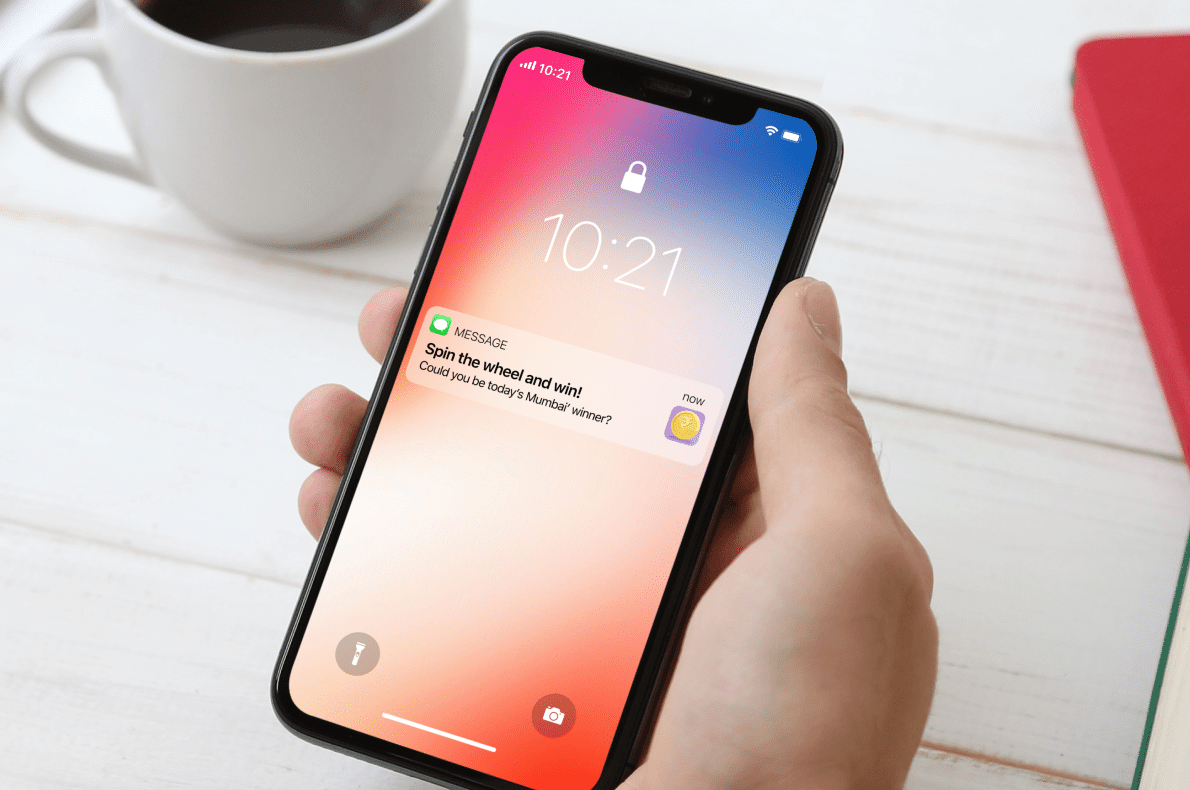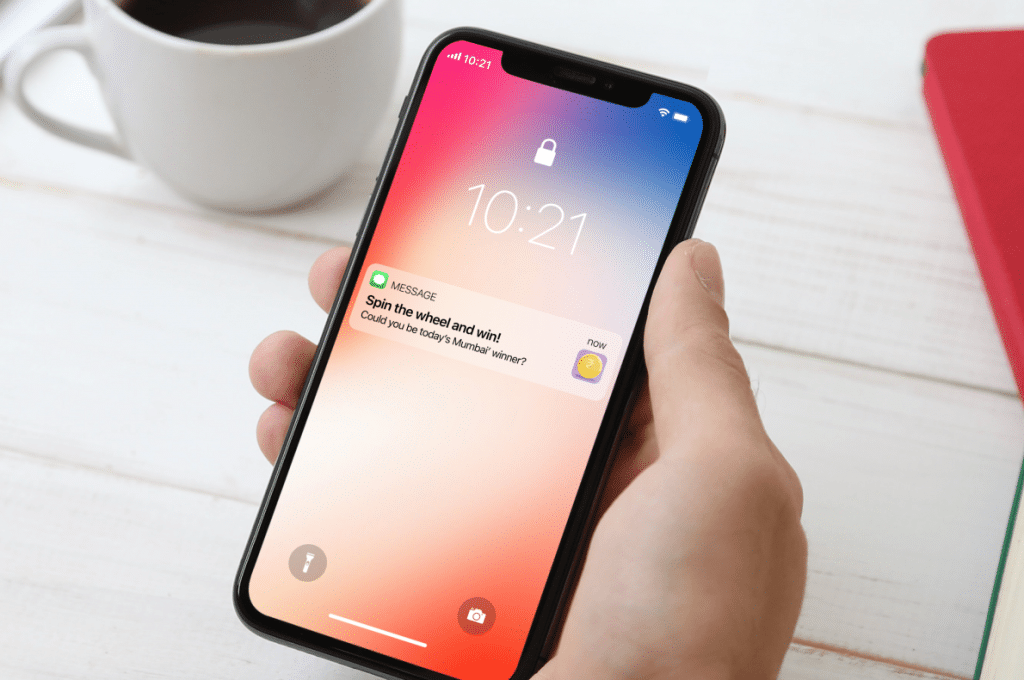 Where can you buy push traffic?
If you do not have your own sites with a large audience, this will not be an obstacle for running push ads.
Buying push notifications traffic is not difficult at all. This can be done in a few clicks in any of the push traffic ad networks. Today there are a huge number of them.
Many of the networks have large audiences, their own tools to simplify work. For example, the RichAds advertising network provides its advertisers with whitelists from the start, helps to prepare creatives for free, and gives all advertisers access to top features for auto-optimization.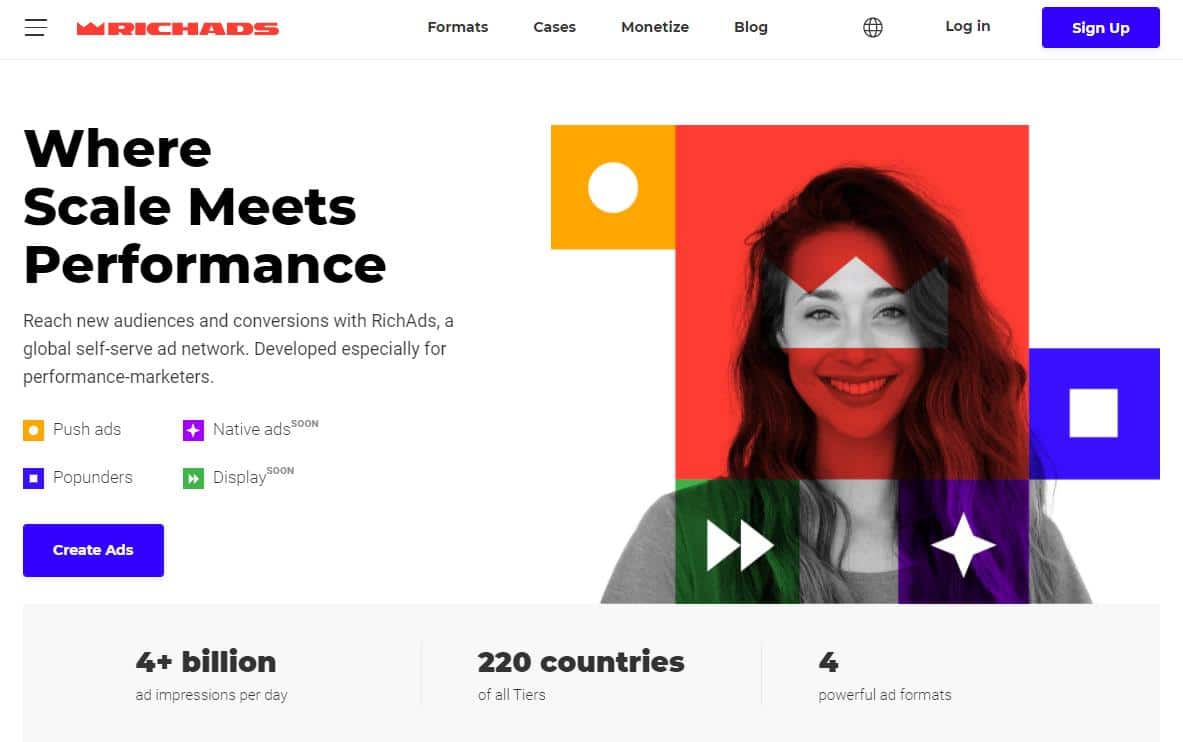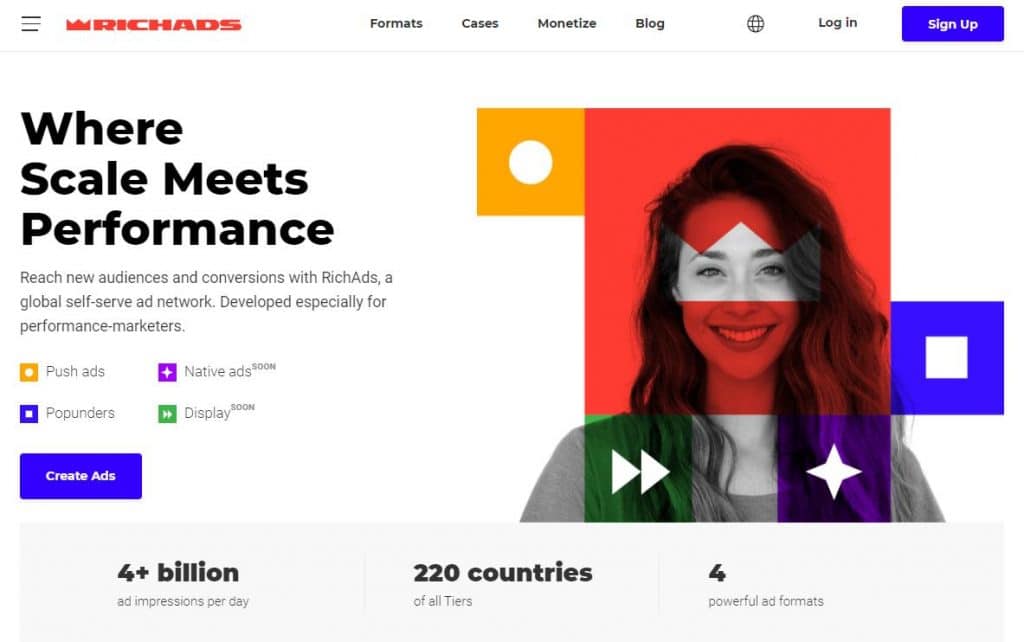 Since the audience of push networks is constantly changing, when choosing a push network for your offer, you should be guided not only by the size of the subscription base, but also by the top verticals.
Push notifications traffic are cheap but require sufficient tools to work with them. Different push traffic sources also drive push traffic of different quality. Keep all these points in mind and choose sources wisely.
You can read a full comparison of all top push networks here.
---
Push-notification traffic is a proven tool for launching ads. It allows you to find a new audience without spending a huge budget on advertising. Find the best push traffic to start and scale with RichAds.