Let's take a step back and say a few words about push ads spy tools and why you need them.
If you know everything from A to Z, jump straight to the list of top push spy tools. Spoiler: there are some services for monitoring other ad formats, not necessarily push notifications.
What is an affiliate marketing spy tool?
A spy tool (aka spy tool service) allows you to spy on your competitors' ad campaigns launched in a specific ad network or traffic source. In other words, it is a base of all ads that are currently run on Facebook, push ads, pops, etc.
Spy services help you understand what's in the top right now, spy on creatives and landing pages, and help you see campaign settings.
We do not recommend copying ads and run them without any changes. Why? Find the explanation below.
How to search for ads in a push ads spy tool?
Let's say a few words about the correct search algorithm in spy tools. In order to succeed in finding the best ad campaigns, you need to know some features.
The algorithm described below will help you find the most popular creatives and see which offer or brand converts better.
Use keywords in English to see ads in all languages. But this rule won't work in some free spy tools, so use the keyword in the native language to check all available results.
As an example, we will show you a search process in the Adplexity spy tool service. We will search for the best antivirus ad campaigns in the RichAds (formerly RichPush) advertising network.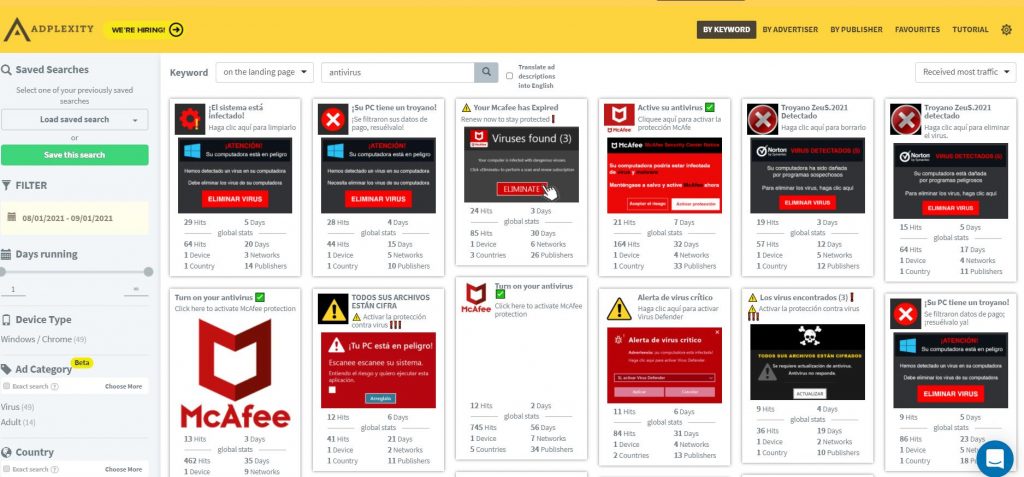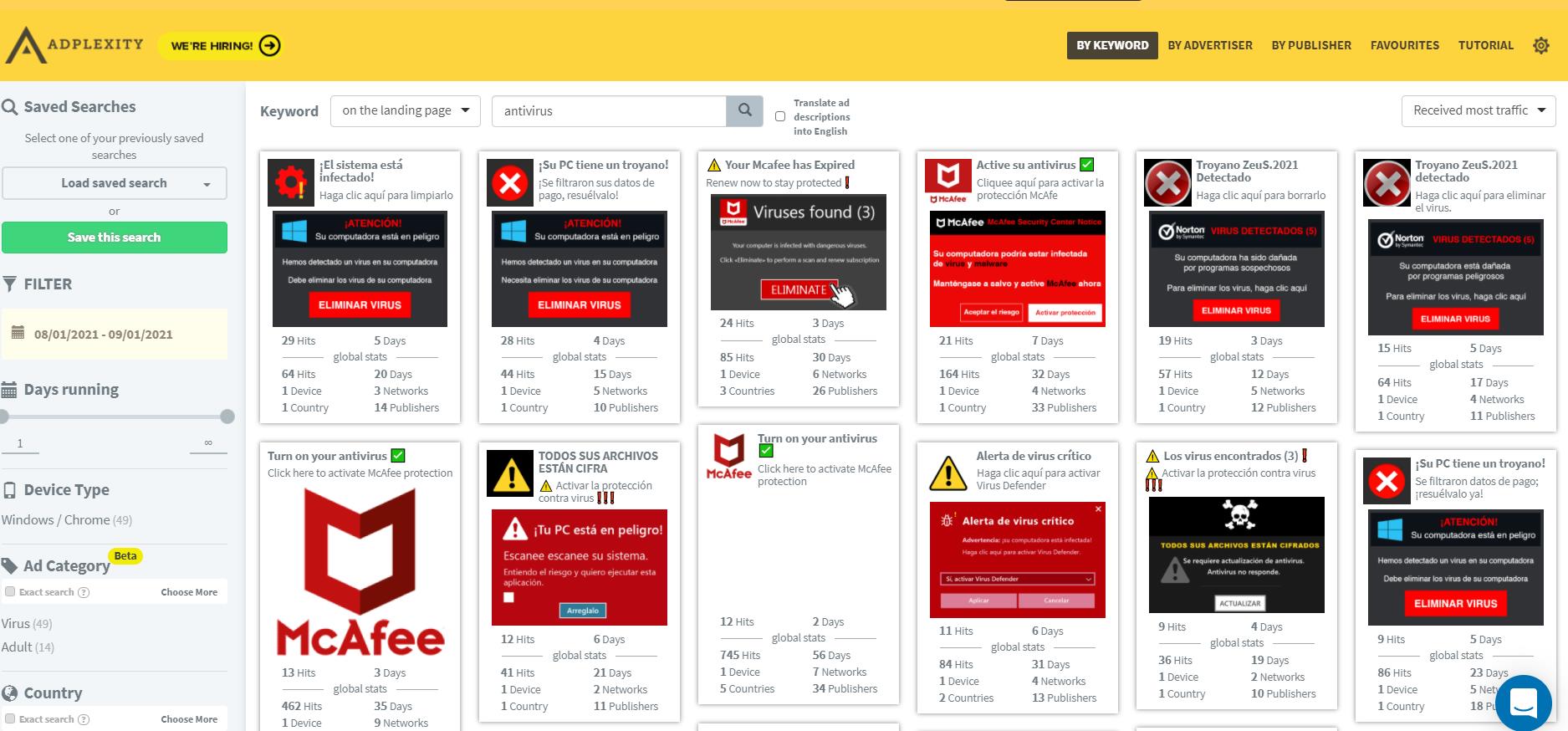 What are search parameters essential to set?
Put a period of time from 3 days to 2 weeks or a month. Thus, you will cut off campaigns that were tested for a day or two and were turned off as unprofitable.
This limitation also helps to remove campaigns that have been running too long. Most likely, they have already skimmed the cream in this ad network.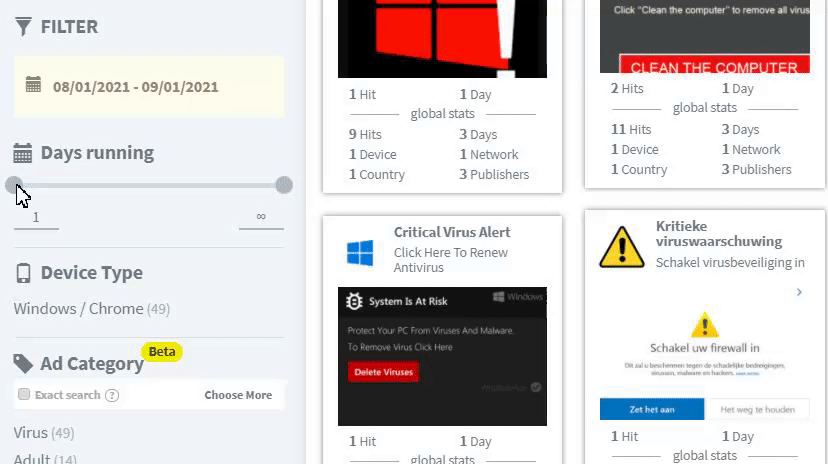 The amount of received traffic
Select the "Received Most Traffic" setting. The amount of traffic that the offer receives is one of the critical parameters you need to pay attention to.
Choose the 5 best examples, save creatives and landing pages, check the settings for these campaigns. Analyzing all of this data will be most beneficial for your launch.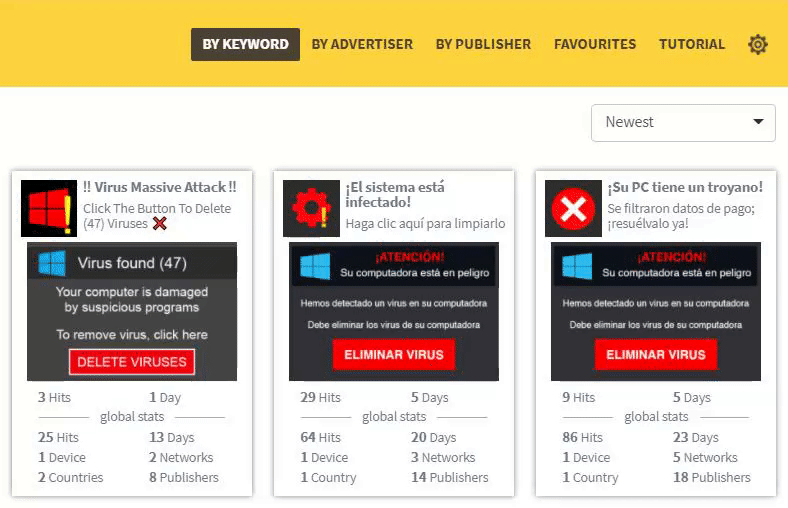 How to spy on push ads properly?
Spy tools allow you to download ready-made creative and landing pages and launch your campaign immediately. But is this practice profitable? At first glance, yes: you know that these creatives are collecting traffic. They have not been deactivated, which means that the campaign is profitable.
But let's look at it from the perspective of a potential audience. A person who is subscribed to a push ad network receives regular push notifications from that network. The more often they see the same push ad, the more indifferent they become. Or it may even become annoying: "I don't want to see it anymore".
How can an affiliate marketer deal with this? Take ideas from a spy service, but modify them slightly. This applies to both creative and landing pages. You can use similar images, change the copy slightly. The main thing is not to use exactly the same ones.
And of course, one of the rules of success for push notifications is to update creatives from time to time, even if they convert well. Use different approaches to not miss a potential audience, try different tricks.
What is RichAds?
🔝 Push and pop ads,
🔼 Domain redirect traffic,
🔝 CPM for domain ads starts from $ 1.5,
⏫ CPC for push ads starts from $ 0.003,
🔼 CPM for pops — from $0.5 in Tier 3, $1 in Tier 1,
⏫ large volumes of available traffic in more than 200 geos.
7 best push spy tools
There are many spy tools for push notifications. Even though the ad format is still relatively young (it only appeared in 2018), you can spy on it in many spy services.
---
Here is a full list of spy tools for push ads:
Adplexity
Anstrex
SpyPush
Mobidea push spy tool
Pushycat
Megaspy
AdPeriscope (for non-mainstream ads)
---
1. Adplexity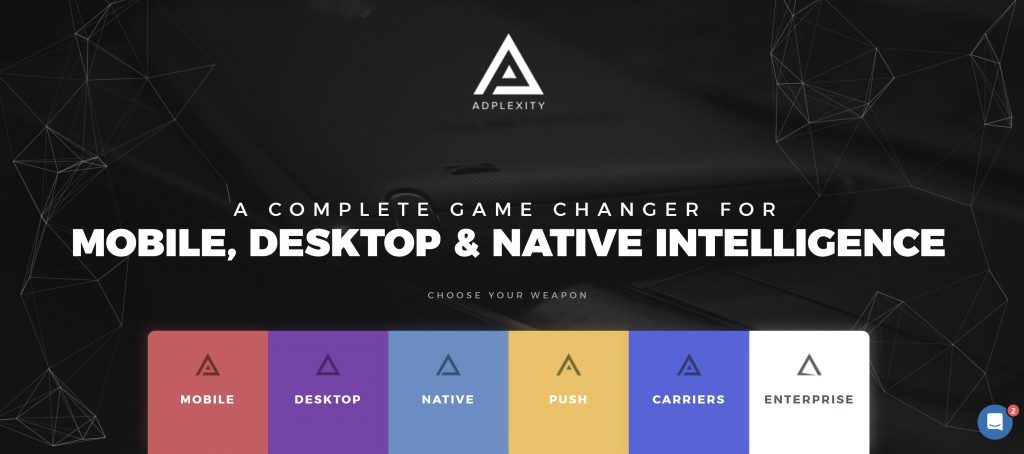 Ad formats: mobile, desktop, native, push, carriers, enterprise.
Costs: $199 per month.
Push ad networks: RichAds, Mgid, PropellerAds, DatsPush, LeoCash, EvaDav, AdsTerra, TeaserNet, PushAds, Izooto, PushAd, AdMaven.
Let's start with, perhaps, the largest and pumped spy service for marketers. Adplexity is one of the largest spy services for push traffic. This spy tool is not limited to push notifications. It can spy on native, mobile, and desktop traffic, and much more. A few years ago they also offered non-mainstream, pops and e-commerce, but then decided to remove those directions. Still you can find pop ads examples in the mobile section.
The service covers advertising from over 75 countries, 40 traffic sources, and 100 affiliate programs. It boasts the most detailed data about the ad campaigns and shows valuable targets about the campaign duration, received traffic, and hits.
There is no need to rip landing pages from this monitoring service. Any advertiser may download them in a zip archive in a couple of clicks.
Unfortunately, the service does not have a free trial, but you can get your money back within 24 hours if you do not like the service.
You can get from 10% to 30% off for AdPlexity depending on the plan using the RichAds promo code.
Get the promo codes for spy tools, trackers, and so on in the bonus section.
How to spy Ads like a PRO? AdPlexity shares insights
2. Anstrex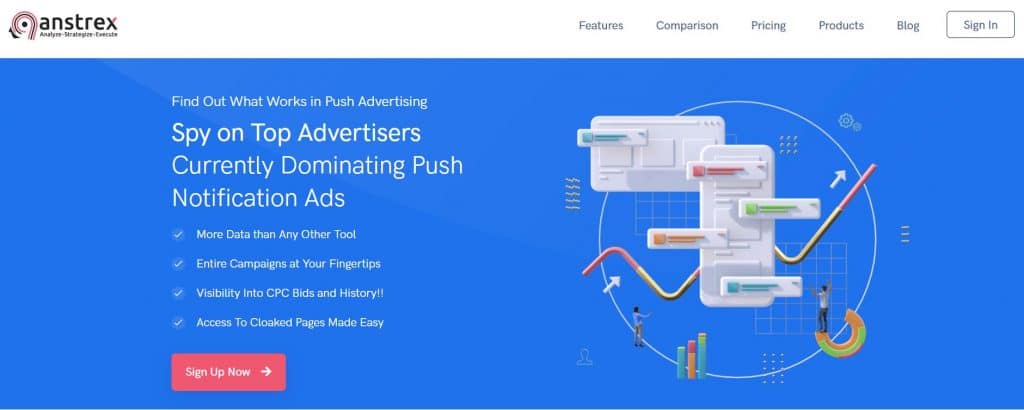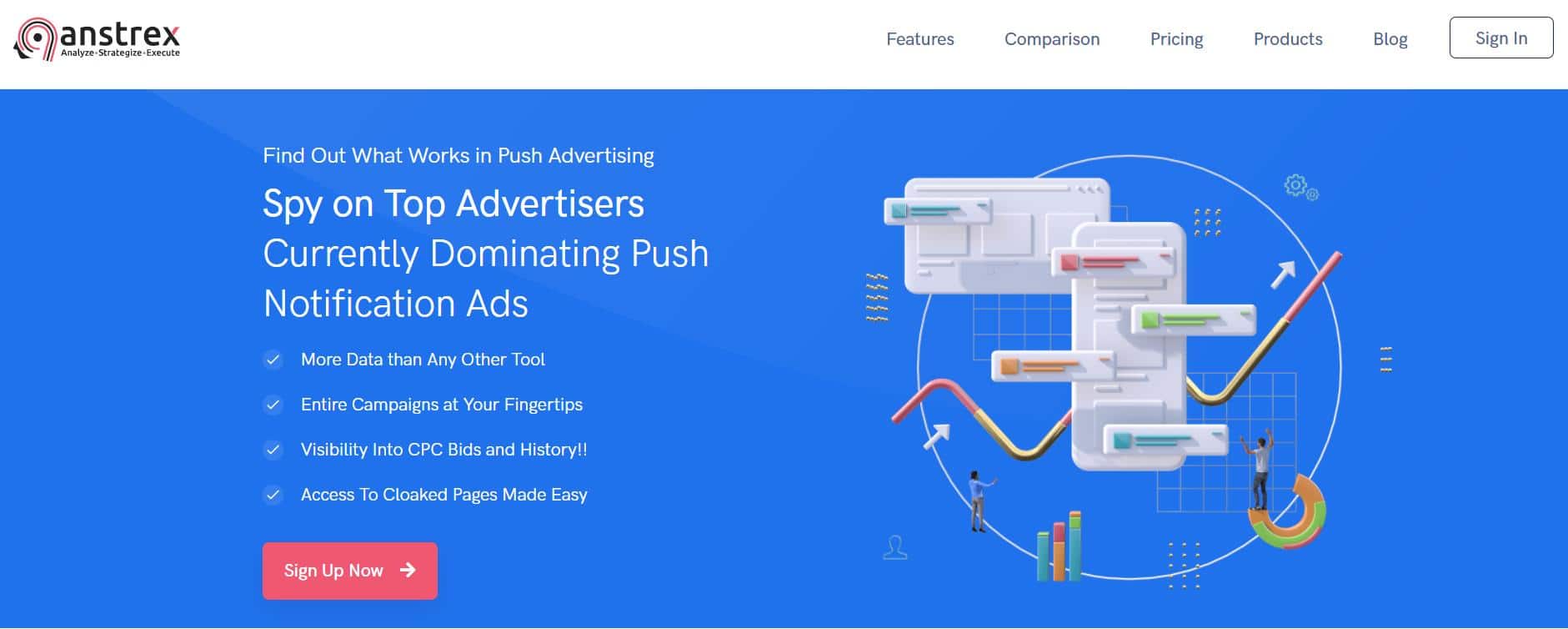 Ad formats: push, native. Added pops and dropship in 2023
Costs: push notifications — $69.99, native ads and pops both at – $89.99 (the guys have reduced prices from 2022! But they've removed the convenient package for native ads+push ads — $139.99 native ads+push ads)
Push ad networks: 38 push ad networks (all the largest ones included, as well as RichAds).
Advertisers: 32,561.
Anstrex is one of the largest push ad spy tools. Native and pop ads are also can be found there. The guys have recently added a dropship, which you can track for free for now!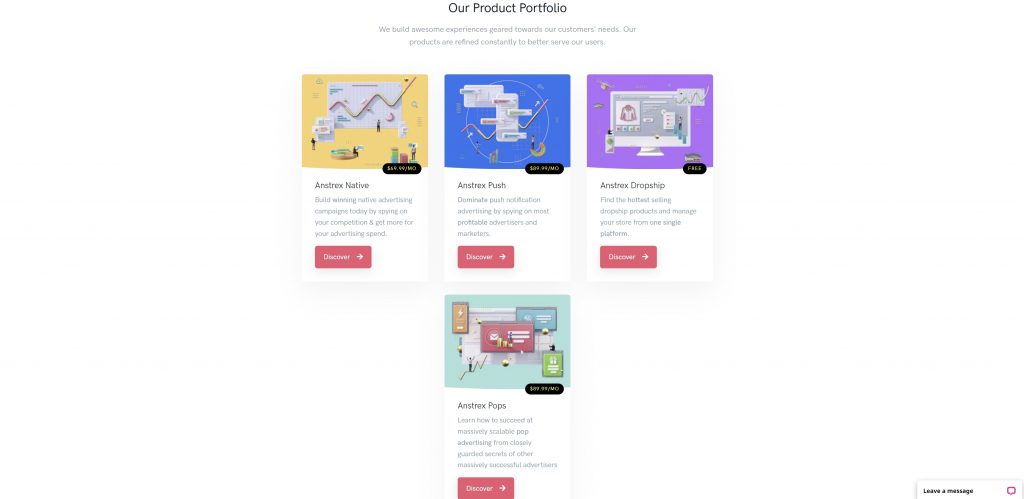 The database of this push ad spy tool contains over 17 million ads from 38 ad push networks. You can find ads from 92 countries there.
What filters are available?
Categories,
Advertising network,
Language,
Country,
Affiliate program.
The advantage of Anstrex is that the landing pages can be edited in the Anstrex WYSIWYG editor and then downloaded with everything you need (css and js).
There is no trial here either, but you can get the payment back within 2 days.
You can get a 20% monthly discount for Anstrex using the RichAds promo code.
Get the promo codes for spy tools, trackers, and so on in the bonus section.
3. SpyPush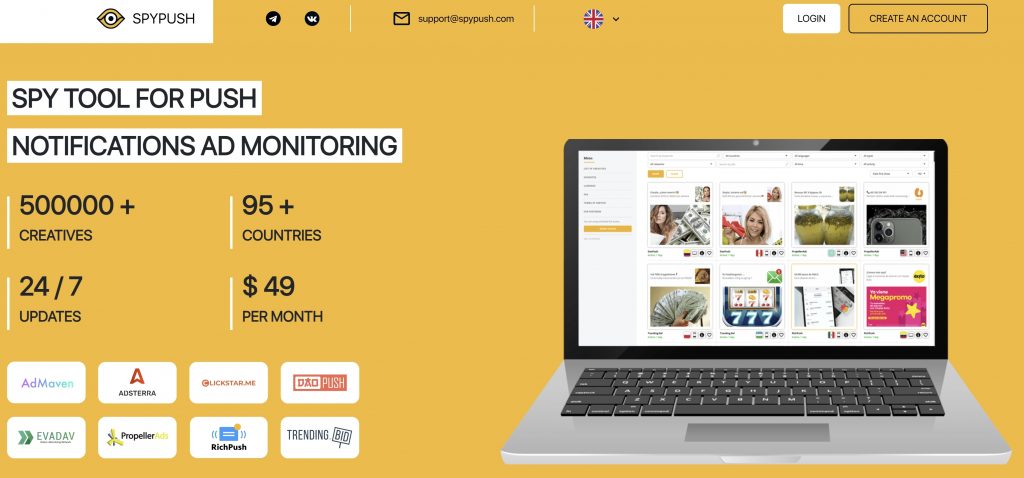 Ad formats: push, pop, native, non-mainstream.
Costs: $49 a month. Trial period is available.
Push ad networks: RichAds, PropellerAds, ClickStar, Push.House, Adsterra, Trending Bid, AdMaven, Daopush, Evadav.
SpyPush is the third-largest push notification spy tool. It offers over 2 million push ads across the 9 largest push ads networks. It gives access to advertising from 95 countries – so far, this is a record among spy tools for push ads.
Landing pages and creatives are ready to be downloaded in one click.
What filters are available in this spy tool:
Country,
Language (for creative and landing page),
Device,
Keywords,
URL,
Active or inactive ads,
Operating system,
Tracker.
This spy tool has a free trial, but the most popular filters are disabled in it. Even after that, you still have an opportunity to filter different countries and download creatives.
4. Mobidea push spy tool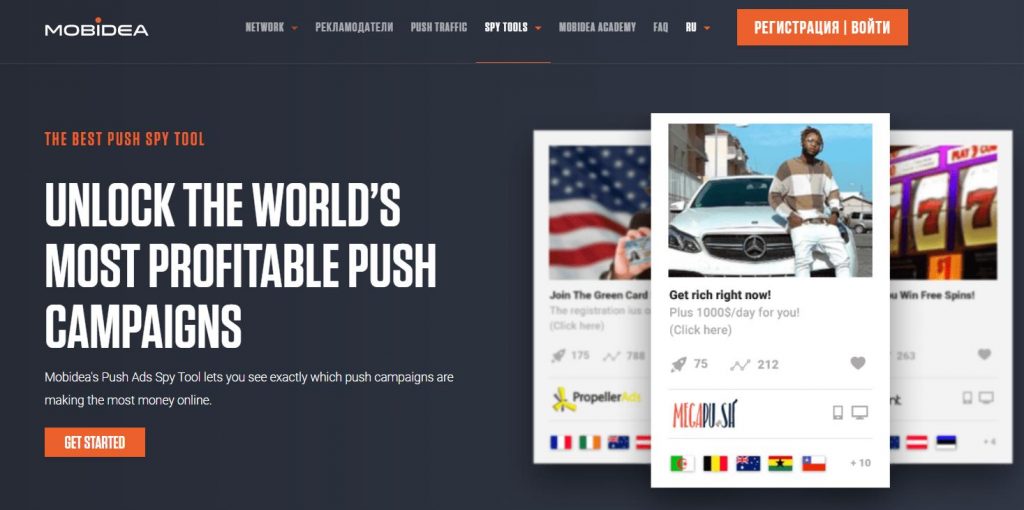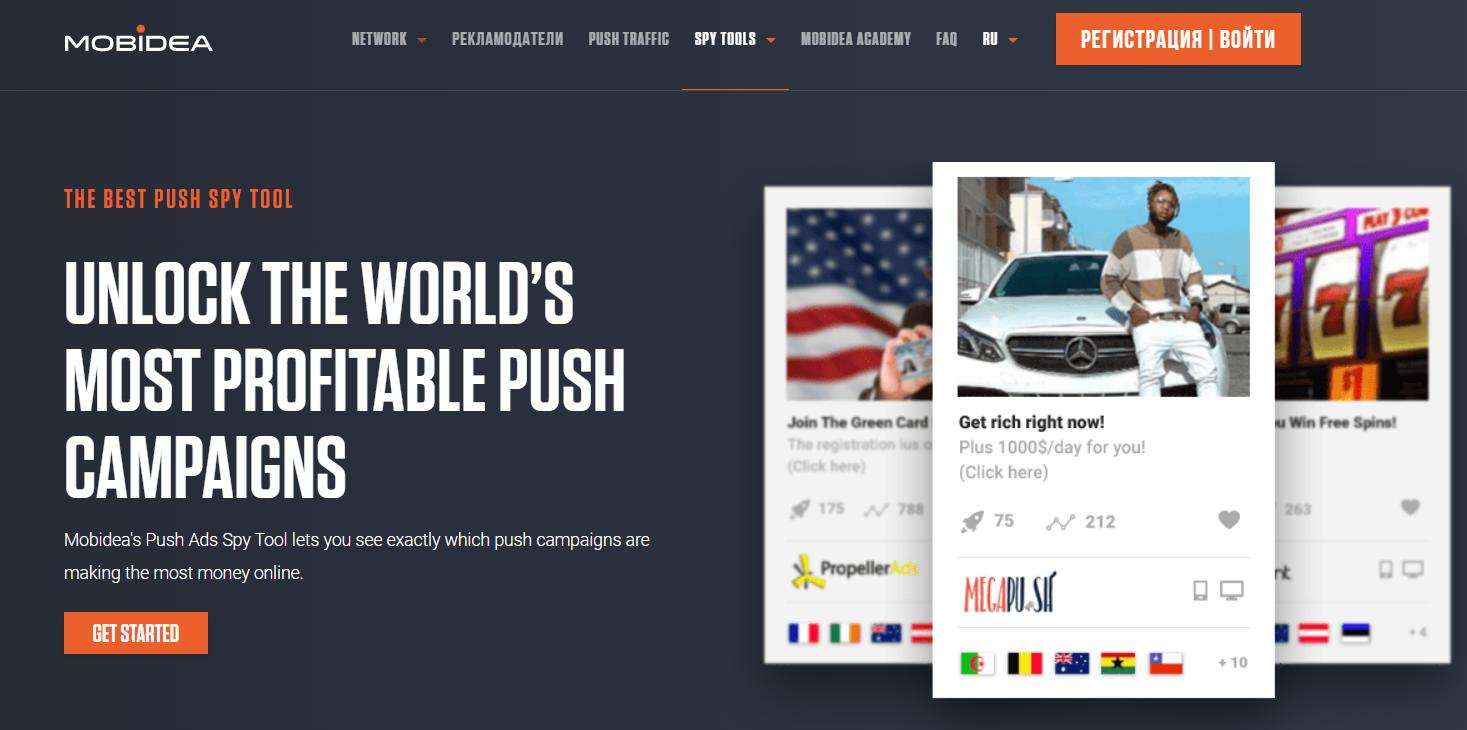 Ad formats: push, native.
Costs: $ 89.99 a month. Probably there is a trial period (but we are not sure). COMBO – push + native =$139.99 MONTHLY
Push ad networks: 40 ad networks, and RichAds among them!
Advertisers: 30,000+
The advertising network Mobidea launched its own spy tool, which may bet the leaders of this list. This spy tool for push ads contains more than 19 million ads from 92 countries!
What is good about the service? Of course, there is an option to download landing pages, ads can be divided into mobile and desktop campaigns. It also provides information about CPC bids in real time!
But the most valuable feature in this spy tool is the data about which source of push traffic works best with a particular offer.
The service description says that there is a free trial, but we could not use it. Perhaps the offer was limited in time, or the information on the site's pop-up is already out of date.
5. Megaspy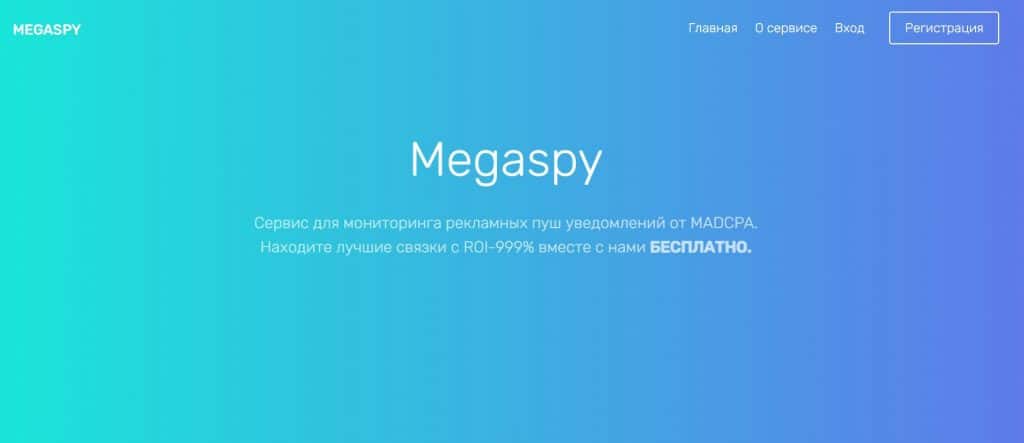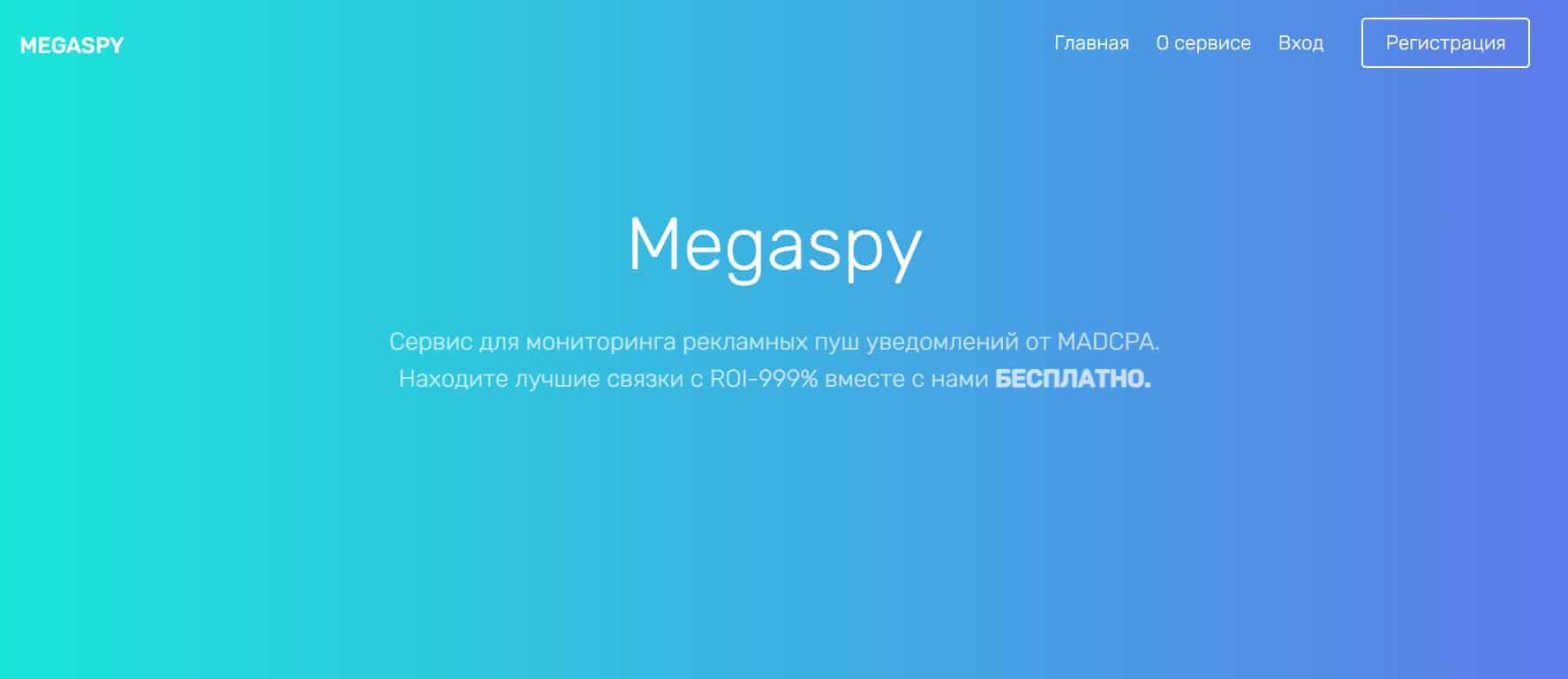 Ad format: push.
Costs: Free.
Push ad networks: Megapush and Datspush.
The service doesn't have an English interface.
Megaspy is a new push ad monitoring service that is still in the process of beta-testing. So far, only 2 ad networks are available: Megapush and Datspush, but there will be much more of them soon, according to the creators. As for the countries, there are about 100 available geos.
This push notifications spy tool has Russian interface as the previous one.
But you can search by title, description using keys in English, search by link, setting the launch date, and the number of ad impressions, which is already pretty good.
The guys actively communicate with customers in the chat and ask for suggestions for improvements. It is possible that in a couple of years, the service may become a serious competitor to the "oldies", especially if the creators will listen to affiliates.
6. Pushycat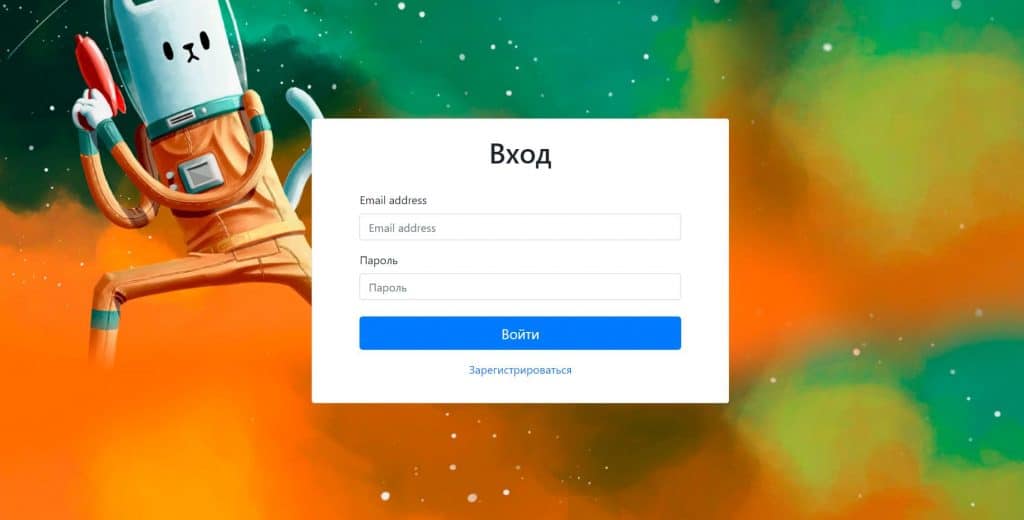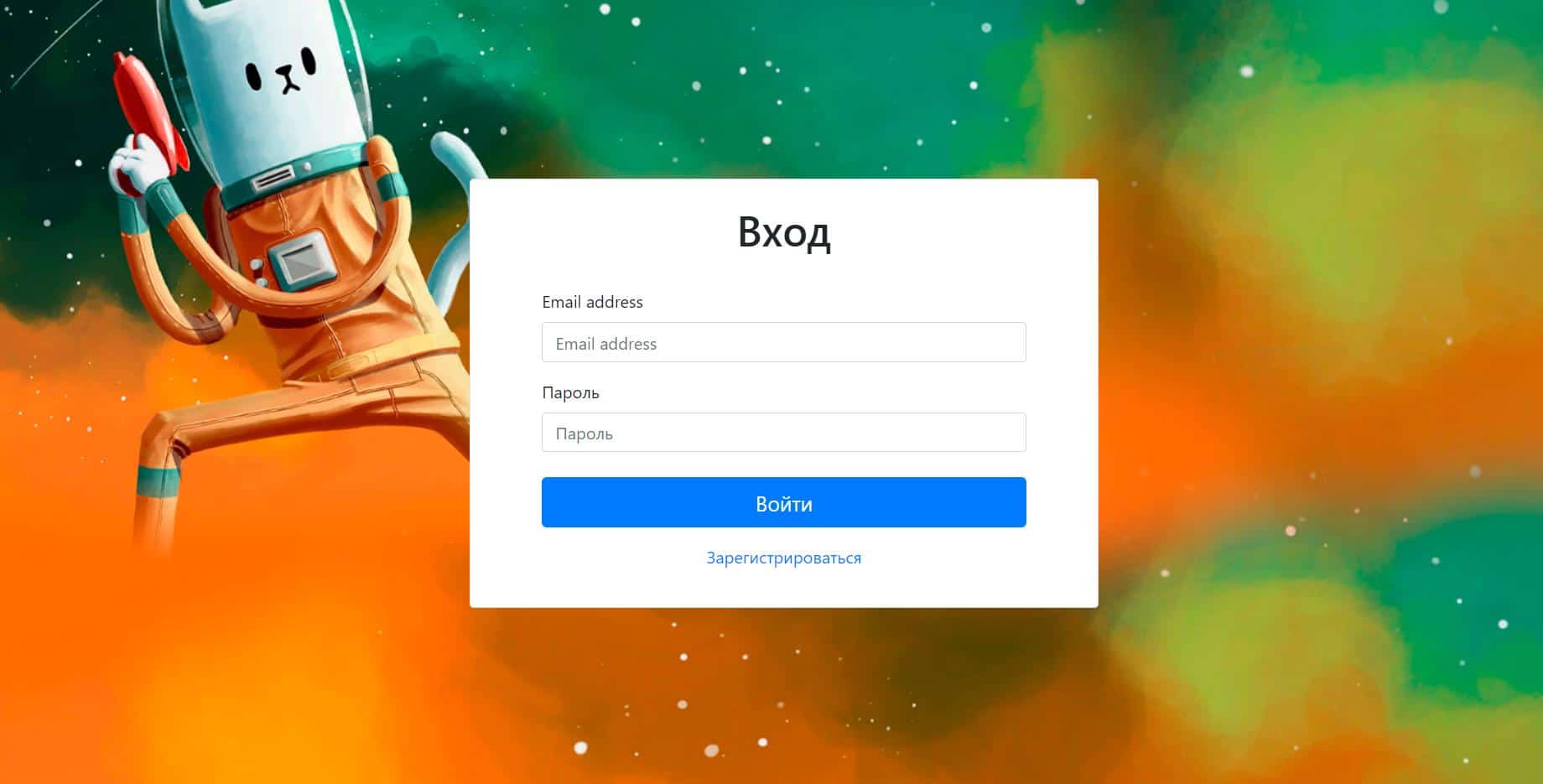 Ad format: push ads.
Costs: $40 or $80 per month, $190 for 3 months.
Push ad networks: Megapush, Datspush, Propellerads, Evadav, PushAds.
The service doesn't have an English interface.
Pushycat is an independent service from Russia. Unfortunately, but it has a Russian interface only. This tool is focused on spy push ads. The service scans 6 popular ad networks and 16 GEOs (Europe, CIS).
Countries available: Spain, Ukraine, Thailand, Poland, Italy, France, Great Britain, Germany, Kazakhstan, Bulgaria, Russia, Czech Republic, Latvia, Turkey, Netherlands, Serbia. The service is still growing and adds new geos from time to time.
So far, there are not enough filters in this service but remember it is absolutely free push ads spy tool. Well, you won't find indicators of the popularity of the push campaign and for how long it was running. There are no extended statistics for advertising campaigns either.
So far, this is just a showcase where you can view and download creatives and landings. Not bad, but it can be better.
7. Adperiscope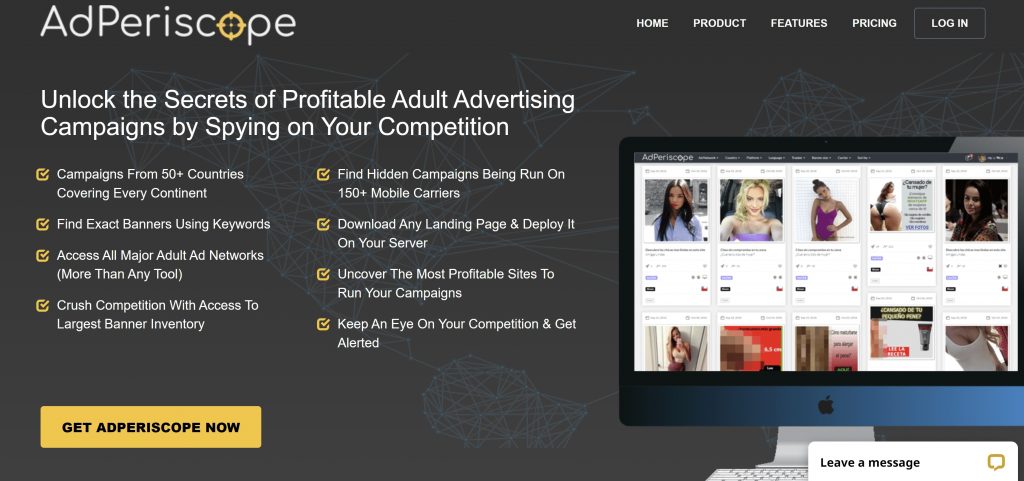 Ad format: different kind of ads.
Costs: $89,99 per month.
Ad networks: All major non-mainstream ad networks.
Countries: 56.
AdPeriscope, with its comprehensive features and easy-to-use interface, offers a wealth of benefits for those looking to analyse and optimise their online advertising campaigns.
One of the main advantages of AdPeriscope is its extensive database of ads from various platforms, including Facebook, Instagram, Google, and more.
AdPeriscope also offers an array of useful filters, enabling users to narrow down their search based on specific criteria. Filters include ad type, country, device type, and even affiliate network, ensuring that marketers can find the most relevant and actionable data for their campaigns.
Speaking of countries, AdPeriscope covers a wide range of locations, making it a versatile tool for international marketers. Whether you're targeting the United States, United Kingdom, Germany, or any other country, you can access valuable insights into the advertising landscape and consumer behavior specific to that region.
AdPeriscope offers the best landing page ripping tool in the market. Download, Edit, Optimize and Upload any landing page within AdPeriscope. No need to download it on your PC.
As for pricing, AdPeriscope offers one plan – $89.99 for a user per month.
Spy tools that have stopped working
PUSH.CPA.RIP – R.I.P for one of the promising spy tools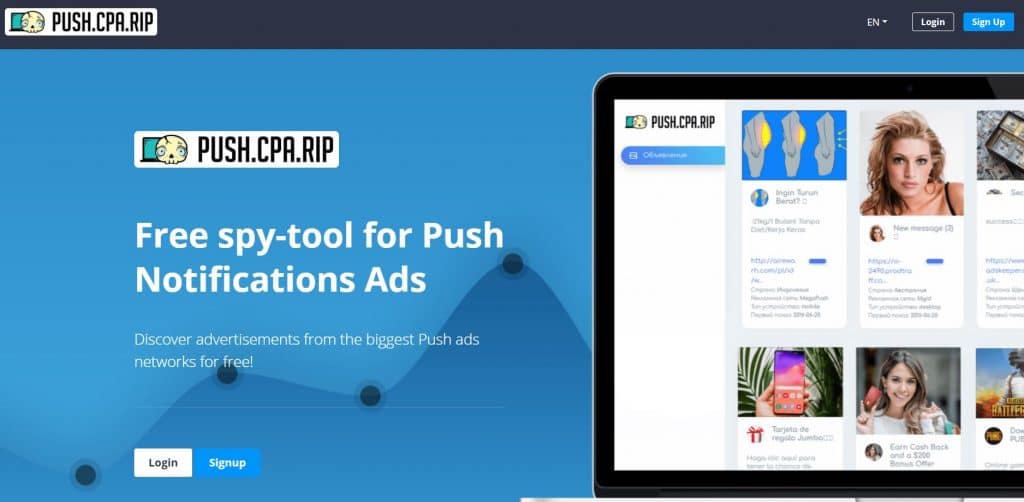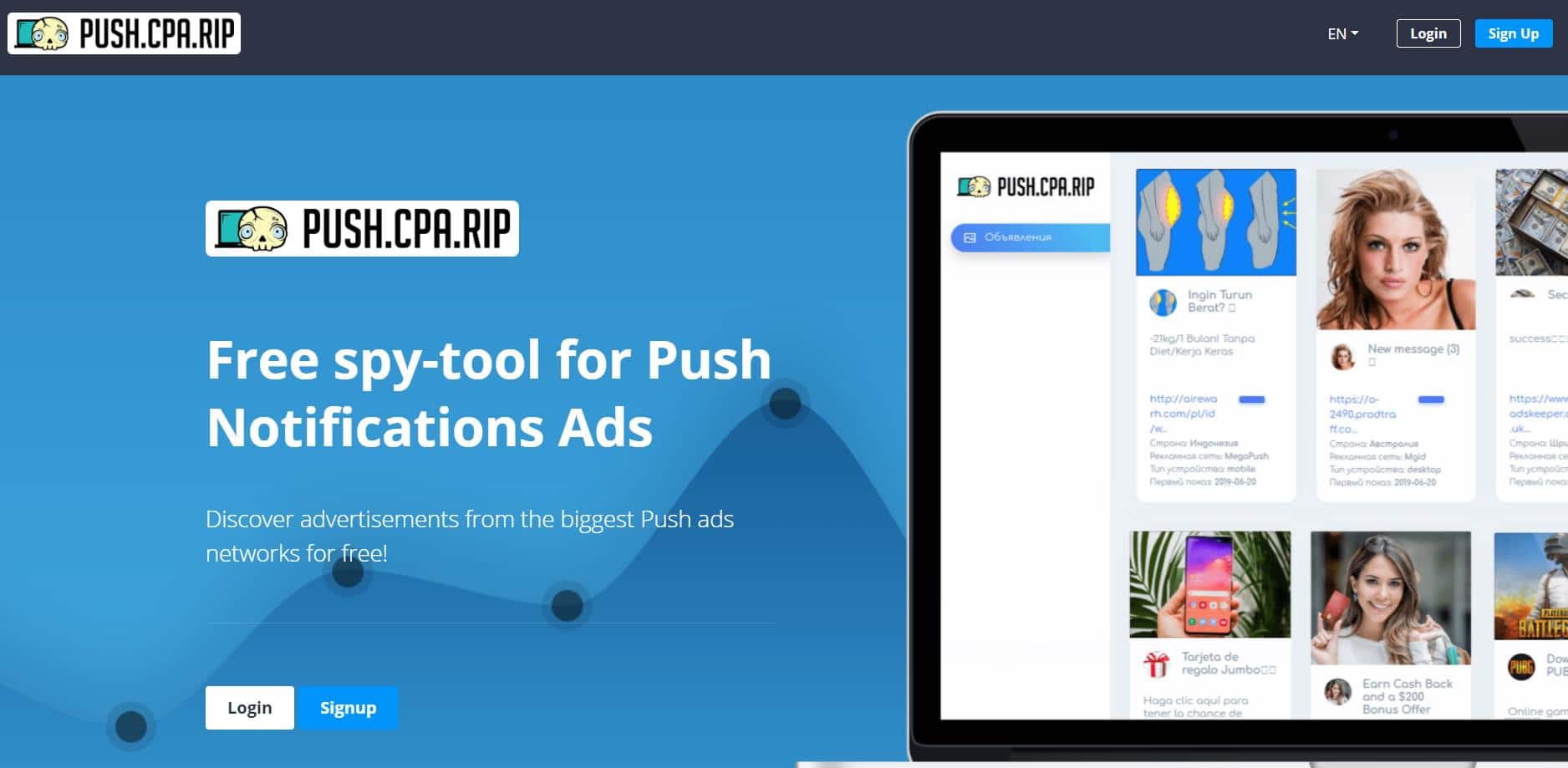 Ad format: push.
Costs: Free.
Push ad networks: DatsPush, MegaPush, Adsterra, Evadav, Propellerads, Tranding bid, Mgid.
PUSH.CPA.RIP is the first free push traffic spy tool in our list.
As a rule, free tools have a much more modest set of tools than paid ones. But the PUSH.CPA.RIP service looks very decent.
It offers a search in 7 push ads networks in various geos. In the spy tool, you can analyze ads sorting by country, ad network, device type, as well as the date when the ad was first shown. Search by a link, or a key is not available.
What the PUSH.CPA.RIP service allows:
download pictures and icons in one click,
watch landing pages (downloading features are not allowed yet).

Considering that you can get all this information for free and without annoying ads, the service seems to be worthwhile.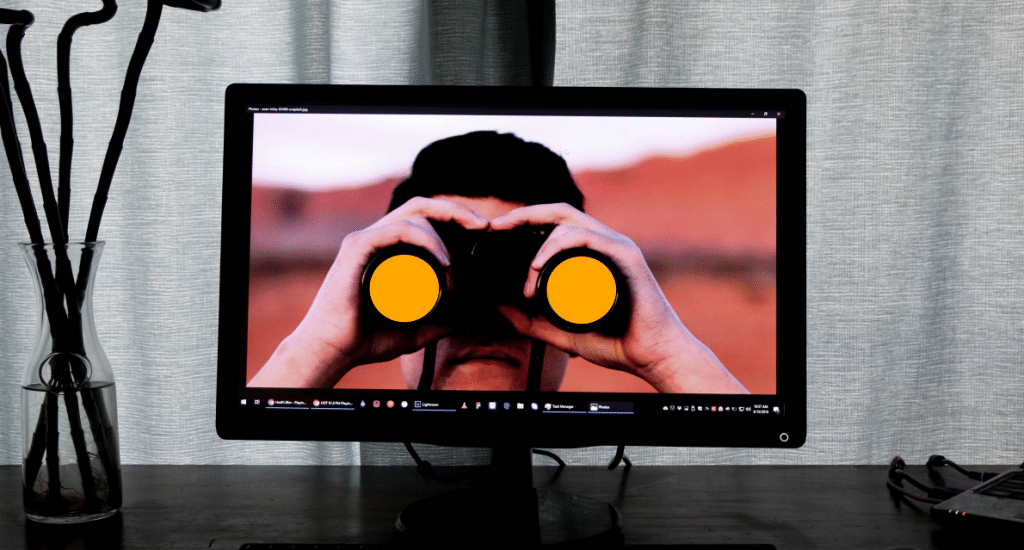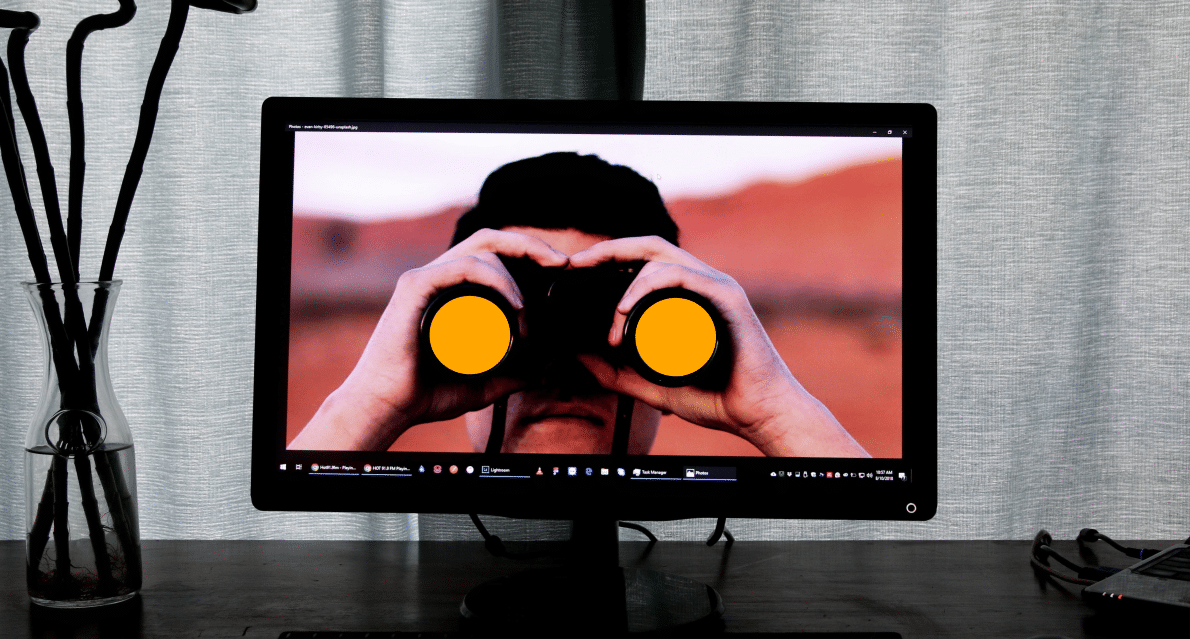 Conclusion
Ad spy tools are a must for every affiliate marketer who wants to stay on top of the wave. We hope that in this article you can find an option you were looking for: paid or free.
At least, it doesn't matter which ads creation option you choose:
invent them by yourself,
take from free push spy tools,
or just get inspired by them,
or order for free by asking RichAds' manager.
The main thing to get profit is to use them in conjunction with a suitable traffic source. And we have it!
What is RichAds?
🔝 Push and pop ads,
🔼 Domain redirect traffic,
🔝 CPM for domain ads starts from $ 1.5,
⏫ CPC for push ads starts from $ 0.003,
🔼 CPM for pops — from $0.3 in Tier 3, $1 in Tier 1,
⏫ large volumes of available traffic in more than 200 goes.