Saint Valentine's Day is coming. This feast is definitely the best for toys', sweets' and flowers' sellers. Nevertheless, affiliate marketers will take profit as well. What better way to run dating offers on Saint Valentine's Day? It's time to look into our guide! There are secrets of successful dating push campaigns, creatives' examples, and best GEOs.
How to choose a traffic source for dating offers
Affiliate marketers used to choose pop, push or Facebook traffic for dating offers. Facebook works great with dating offers due to the wide range of targeting options but the price for this kind of traffic is quite high. If you just start running campaigns and can't spend large budgets try to launch dating campaigns using pop or push traffic.
Pops provide the greatest user coverage and low bid price. It's a nice option for newbies of affiliate marketing. Besides, pop traffic will give the possibility of easy testing, because it consists of just one important element — landing page.
In this article, we will refer to the most user-friendly format of dating offers' promotion — push traffic. Why is it good for dating offers? Push notification itself allows communicating head-to-head because the message is addressed directly to one person. You can't get such an impact using other traffic types. It's appropriate for private communication which is exactly dating.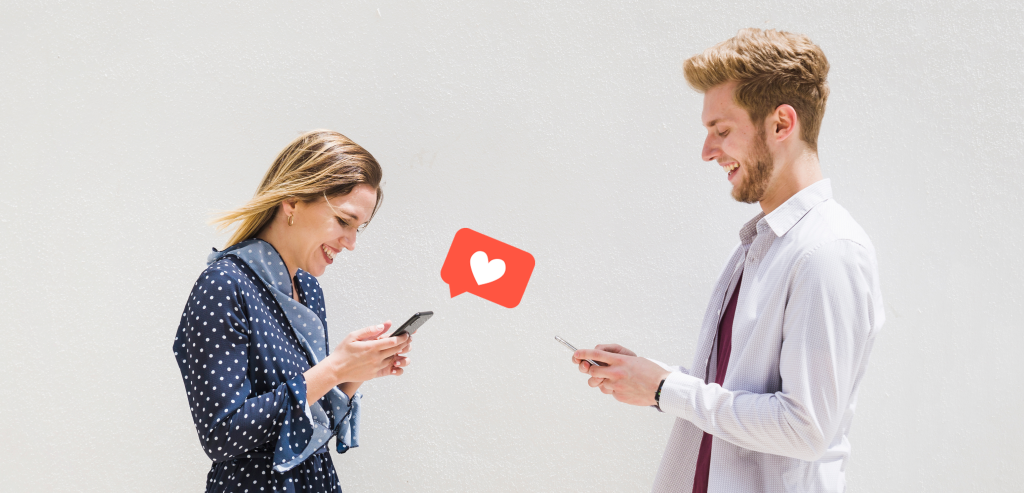 How to promote dating on push traffic
The crucial element of successful conversion with push notifications is creative. For dating vertical it's essential to make it maximum close to real communication. Choose pretty photos of real people but not fashion models. The more push notification is similar to the message from a real person, the higher the possibility of conversion is.
Coming up with creatives you will be interested in how competitors promote their offers. The best solution for this vertical is not to choose photos that others are already using. Just imagine how strange it is when the user gets different messages from the same girl. It's all because a few affiliate marketers have launched campaigns with the same creatives in one ad network. In this case, the possibility of conversion tends to zero.
To show up a winner in dating vertical it's important to change creatives regularly!
Dating vertical creatives' examples
Now let's move from theory to practice. Special for you we've prepared a few ideas for push notifications' design. Unfortunately, push notifications network can't divide traffic into men and women. According to our statistics, the audience is split approximately by 60:40 in favour of men. That's why we recommend making creatives for dating focusing on men.
Example 1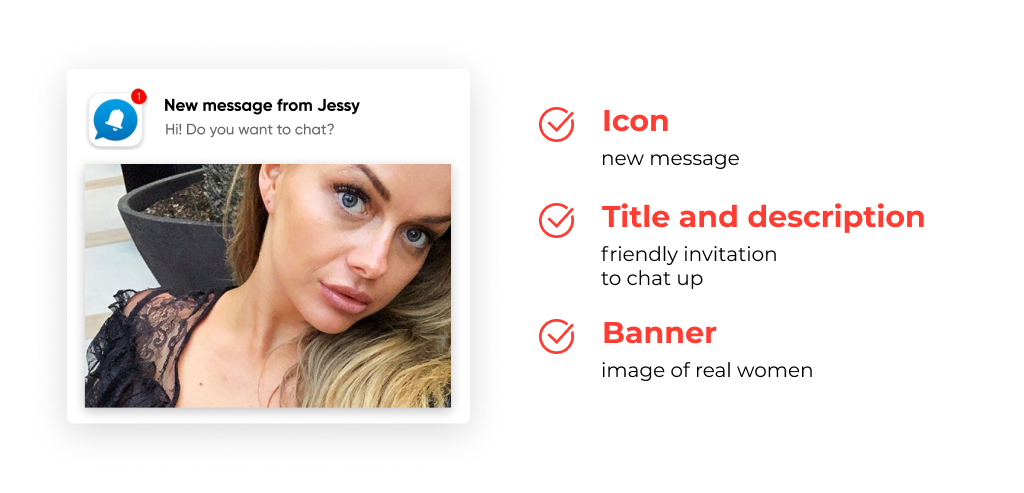 The first approach imitates the new message in messenger. It's one of the most successful variants of push notification: maximum of personalization and engagement. It's enough to use the symbol of new message as an icon and write in headline something like "You have 1 new message from…". Also, ask simple but involving questions in the message itself, for example, "Hi! Want to chat up with me?". Look for the photo of a beautiful girl and start your campaign.
One more key point of using push notification with a private message: the girls on push, landing, and pre-landing page should be similar to each other. If landing page assumes chat-bot with messaging where the girls send out her photos, it would be strange to see photos of another girl there 😳
Example 2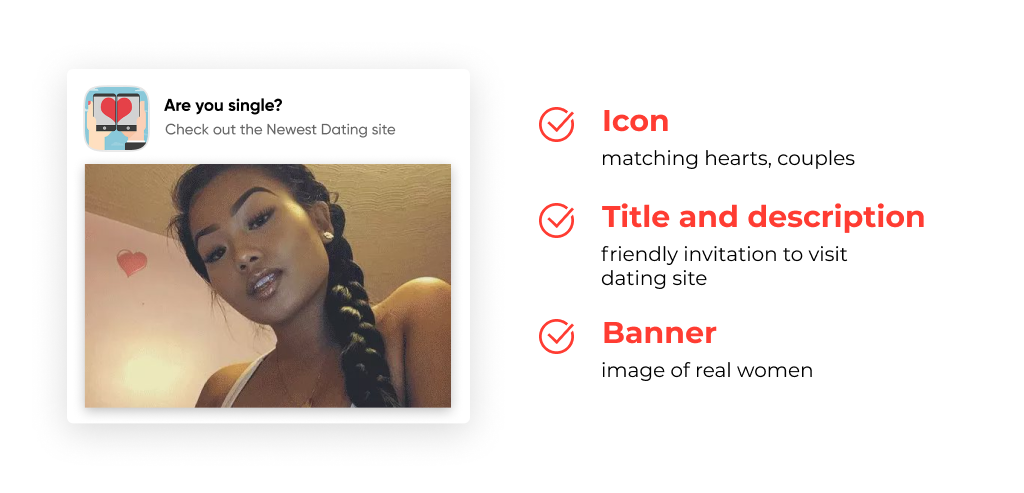 It's not necessary to refer to a person in private. The question "Are you single?" also works well with target audience. Propose the user to try a new dating website and show a nice girl — it's time to launch testing.
Example 3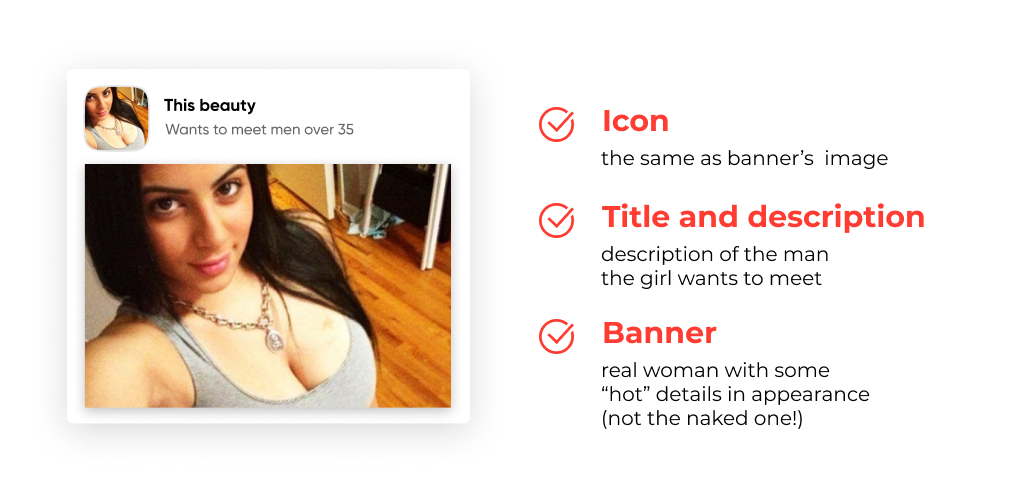 And finally one more variant with hot selfies. The main thing is to feel balance — according to the rules of moderation you can't use creatives with nude body parts. By the way, choosing between selfie and usual photo, selfies benefit 😉
Try to use the same photos in the icon and the main image. These tricks work nice for mobile traffic which prevails in push notifications. On the screen of a mobile device, the user will not see the main image but nevertheless will evaluate the girl's appeal.
How to choose messages' language
One detail can spoil the dating. It's a language. Of course, English is widely spread but the results will be better if you launch campaigns using native language.
But what to do with multi-language countries, for example, India (Hindi and English), Canada (English and French), Belgium (French, Dutch and German) or South Africa (11 official languages😱)? Some countries have one state language but English there is also used, for example, United Arab Emirates.
At RichPush you can set up targeting according to browser language — make creatives in different languages and you will reach "your" audience.
Anyway, you should know the audience of the offer as well as mind language peculiarities. Even in Western Europe, not everyone speaks English. Referring in native language may sound more loyal.
Secrets of successful targeting for dating offers: choosing of GEOs
Choice of converting GEO for your offers is already half of success. Experienced affiliate marketers will assure you that there is no definite set of GEOs that will always be profitable. Affiliate marketing is a changeable sphere. What works well in one country today, tomorrow may not convert at all.
Our experts say that Western Europe, the USA and South Korea are the countries where dating vertical shows great results for a long time. Other countries need testing and different approaches. There are cases where not very popular GEOs have shown good results just because the competition was low there.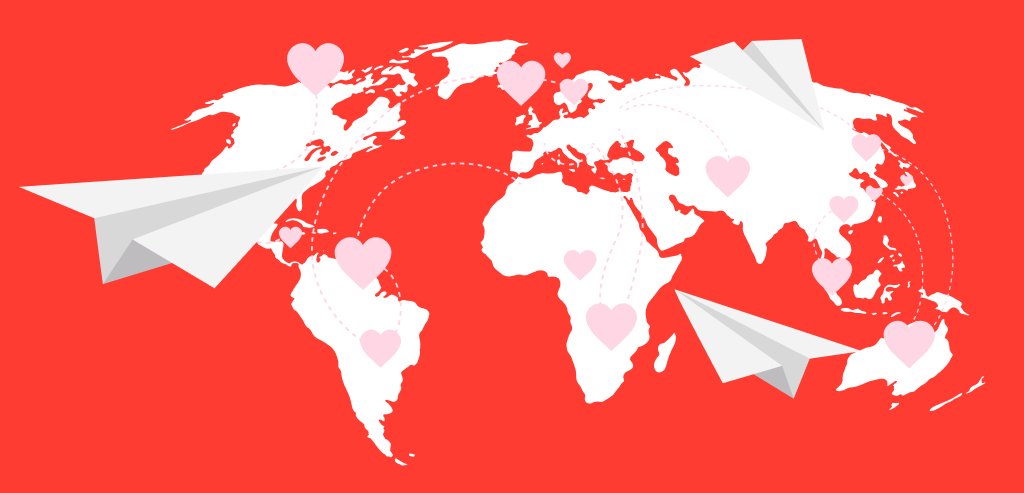 How to increase CTR for dating offers
Personalization is a key to success in dating vertical. How to get it working with push notifications? Except for private messages and real selfies you can mention the city of the user. It's a cool trick to show that your match is not so far away.
Each user will get push notification indicating his city, for example, "Are you from London? Let's meet each other!".
Include macros [CITY] in the headline or message and the system will add the name of the city in the push notification.
And, finally, the last tip: before starting to run dating offers, ask your affiliate network whether they accept leads from push traffic. CPA networks may have their preferences in traffic sources.
Have a nice launches of dating offers with RichPush!
And don't forget to check out the last news, we've prepared the cool BONUSES special for you! 😉
[starbox id="Aksana Shakal"]
Was this helpful?
Yeap
Ok
Neutral
Try harder
Nope