What is affiliate marketing tools?
Actually, what are we talking about? What other tools are needed if you have an offer and a selected ad network? Or you don't need side traffic at all. Be that as it may, there are still many processes between choosing an offer and making a profit, and all of them can be facilitated.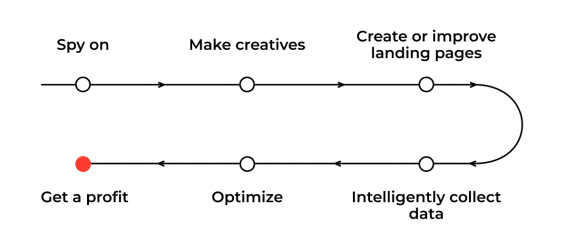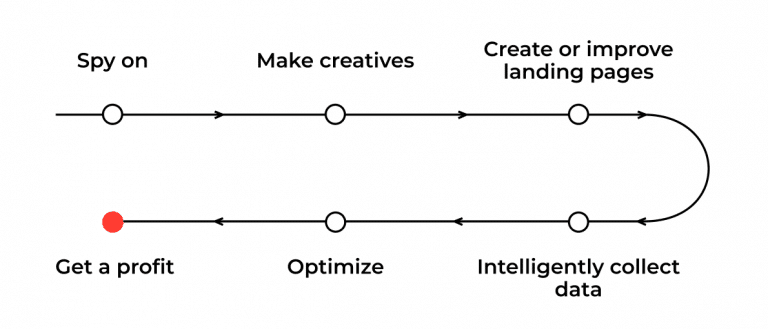 Processes may vary depending on your direction of work in affiliate marketing. For each of these processes, there are tools that help to do everything more efficiently than without them.
The result is a rather long list of top affiliate marketing tools and plugins:
spy tools;

translation services;

free stocks with photos;

services for editing pictures;

landing page

builders

;

hostings;

trackers;

tools for automatic optimization.
Of course, this is not a complete list of what an affiliate marketer might need. There is always something else. But these are the most important things, which makes life much easier for both a beginner and an experienced specialist.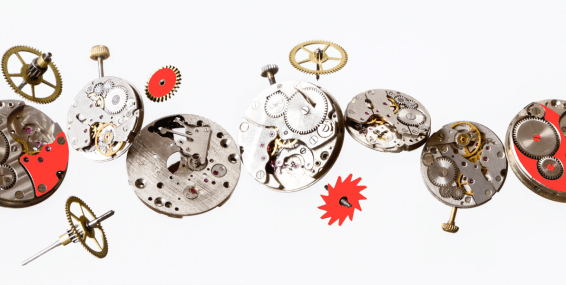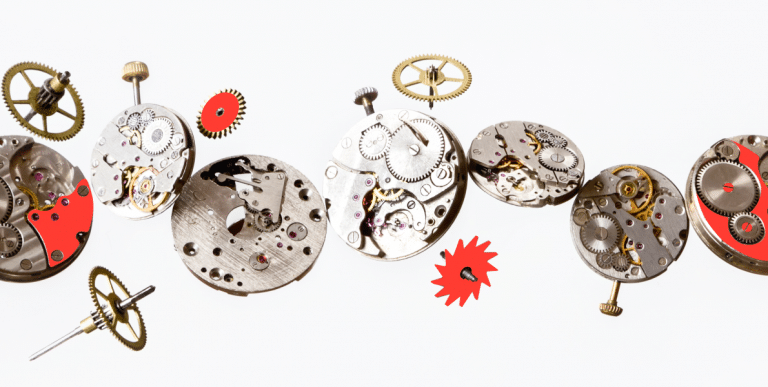 Why do you need essential tools for affiliate marketing?
Of course, something can be done without them if you know a foreign language well and you are great at coming up with approaches for creatives that catch on. Or you are so masterful in the code that you can write a landing page without the help of landing page builders.
On the other hand, there is an affiliate marketing software that cannot be replaced. You will hardly count conversions using an Excel table, and check the data in different places is simply laborious.
Plus, there is a lot of competition in affiliate marketing. And the tools allow you to be much more productive and faster, which gives you an edge over those who don't use any affiliate marketers' services.
Pros of affiliate marketing tools:
Help create better creatives and landing pages;

Save time;

Simplify testing and optimization processes.
Cons of affiliate marketing tools
The only disadvantage that can relate to top affiliate marketing tools is the money you spend on them. If you are a beginner and all tools need to be connected at one time, this can be significant for your wallet. Our recommendation is to start with the most important things — tracker and spy tool.
How to choose affiliate marketing tools
When choosing essential tools for affiliate marketing, pay attention to the following points:
Don't be greedy to pay for what's really important. For example, having a good tracker is the key to the whole process. It is definitely not worth saving on it.

If the tool is paid, see if there is a possibility of a free trial period. This will help you evaluate the service and understand whether it is worth paying for it or not.

Pay attention to the available free functionality of the service. Sometimes features from the paid version just won't be useful to you. This may apply to some

hostings

, for instance.
Let's go!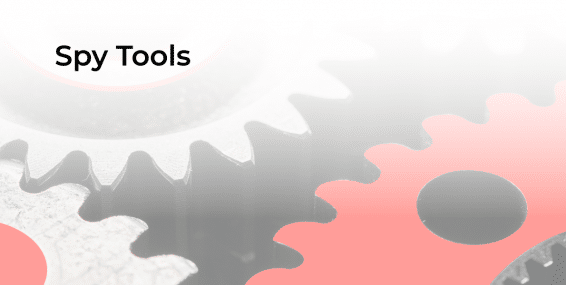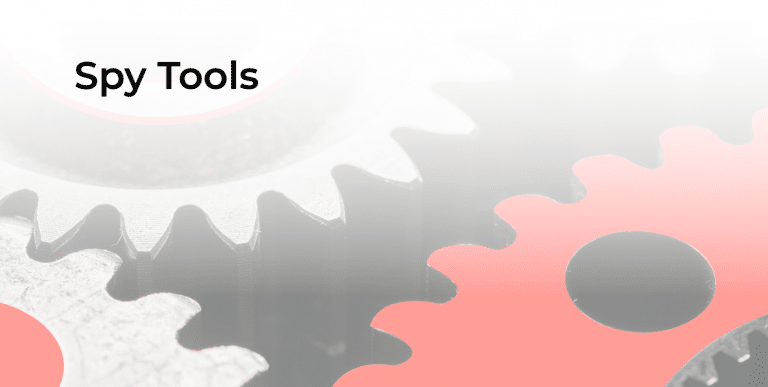 Spy tools
Spy tools are a super important instrument for an affiliate marketer. They allow you to be in the know of what is popular in the market, what offers are converting, and what creatives are used by competitors. In addition, spy tools are a source of inspiration for creating your creatives.
Spy tools are also good for collecting additional technical information necessary for launching: it is better to launch mobile or desktop, which geo converts in certain verticals, popular OS, and user activity time.
Top 10 services for spying in affiliate marketing:
How to spy Ads like a PRO? AdPlexity shares insights.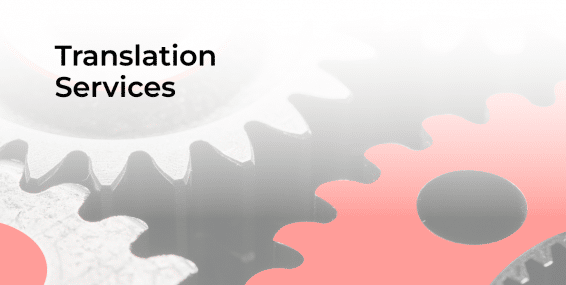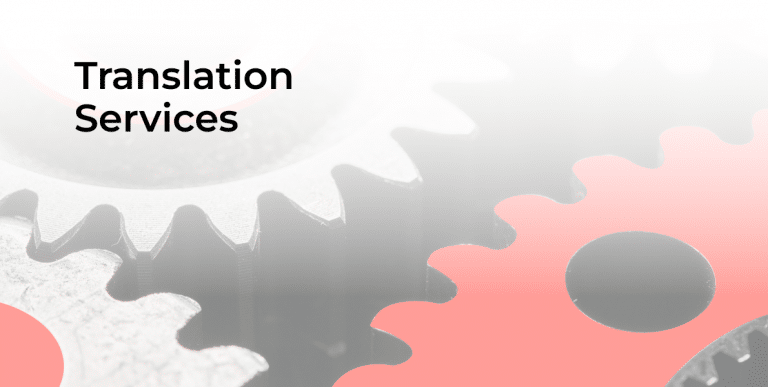 Services for translation
At first glance, it may seem that Google Translate is enough if you run short advertising texts. But this option is far from the best. Your translations will lose to advertisements from local marketers.
Why? Try to translate a few sentences from English into your native language using Google Translate. At this point, you will understand exactly why you need the best translation tool.
The right translation is always very important. It can make or break your campaigns, so always make sure you don't use cheap services as you may save money on translations, but at the end of the day, you will lose conversions if your translation quality is bad.

KJ Rocker, Affiliate Marketing Expert
Ok, what are the best tools for translating in affiliate marketing?
This is how our top 5 affiliate marketing tools for translations look like.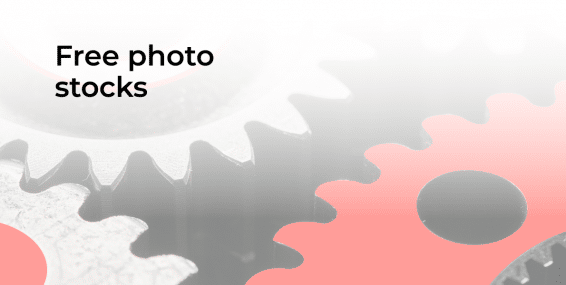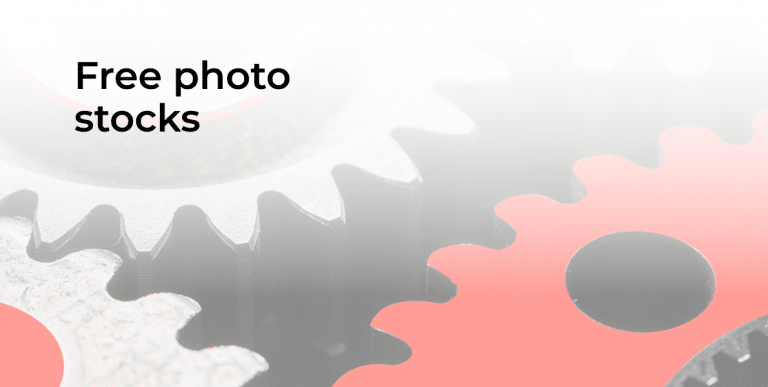 Free photo stocks
Where to get high-quality visuals so that your creatives will be attractive? Definitely not on the first page on a Google request.
Check out what the photo stocks offer. Pictures on them are of high quality and at the same time free. As a rule, stocks have different categories of images and search in different languages. Most of the pictures will be in English, so translate your requests if needed.
List of 5 best free photo stocks:
And if you're looking for free icons, check out here. We have compiled an archive of over 300 icons for the 8 main verticals for you.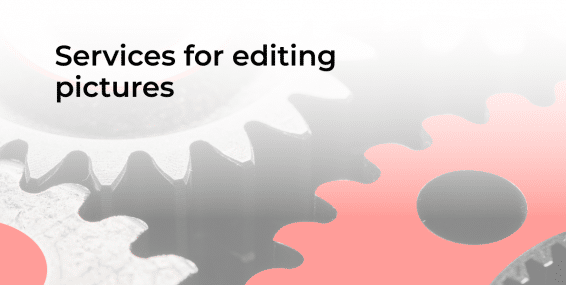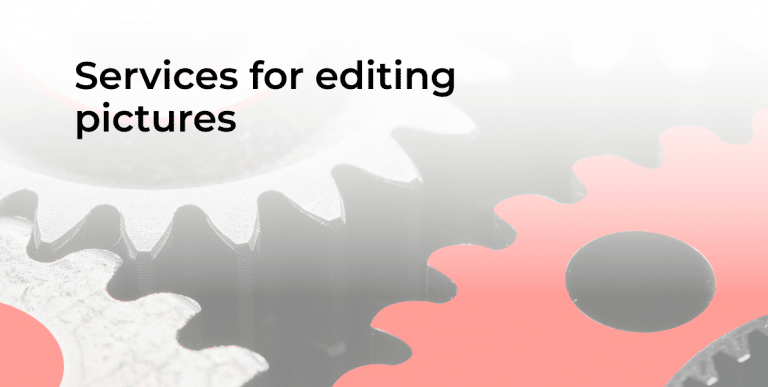 Image editing services
Even the simplest ad formats require attractive banners. Using extra help to increase CTR has never done any harm.
In this block, we have collected tools for affiliate marketers that will help you create, improve, and compress images. If you need to make a cool infographic or design a picture with a quote from a messenger or social network, that's not a problem either.
Amazing what you will need for a catchy visual, and all this is already compiled here.
4 best picture editing tools: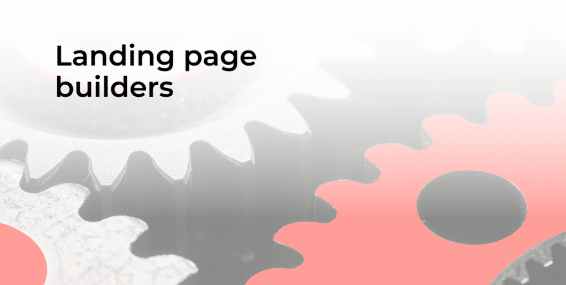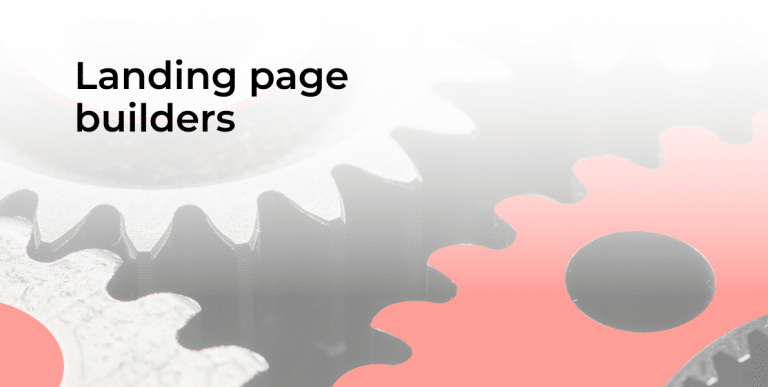 Landing page builders
Of course, you can use ready-made landing pages from affiliate networks. It's quick and easy: just take the link and add. At the same time, experts still prefer their own landing pages.
More often, I use my own landing pages because I know they work well. It never hurts to test network landers as well though.

Nick Lenihan, Affiliate Marketing Expert
Using ready-made landing pages, you miss a lot of testing tricks. Perhaps the page has a bad title, and you have to work hard to change something. Your own landing page is better, as it will at least differ from the one prepared by the affiliate network. Also, it will be easy to modify and test different funnel options.
If you're a jack of all trades, you can write the website yourself using code. For others, a more affordable option will be the landing page builder — a simple tool for creating pages from templates.

We have compiled 5 tools for creating landing pages for affiliate marketing: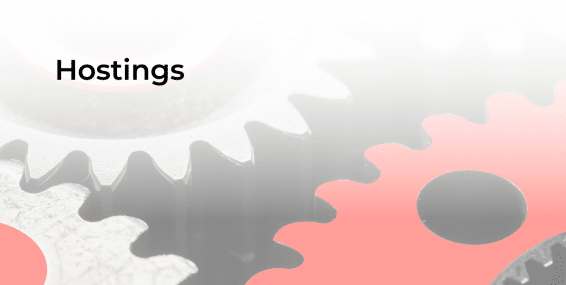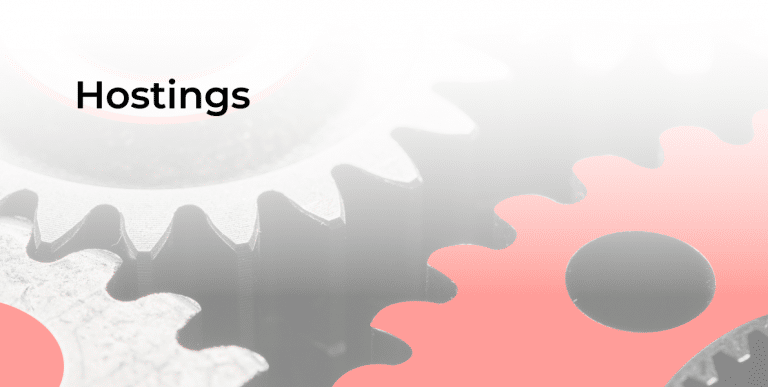 Affiliate marketing hostings
Ok, let's say you now have a landing page. Some landing page builders provide free hosting depending on the plan you bought. But if you are actively working, this number of slots may not be enough.
In addition, all hostings are different, and for advertising, it is important that the page loads as quickly as possible. For some ad formats, such as popunders, experts recommend even choosing a hosting in the country closer to the one for which the ad is launched — everything for the page loads as quickly as possible.
You need a good server for your landing pages when driving pop traffic to them. You can get a lot of traffic very quickly, and this can cause your server to get sluggish (slow), which will kill your conversion rate. I recommend looking into getting hosting from a cloud-based service like DigitalOcean or Vultr. The results might surprise you.

Luke Kling, Affiliate Marketing Expert, rules premium affiliate community affLIFT
Here is a list of hosting recommended by our experts:
surge.sh

is a service that Denis Zhitnyakov recently told us about. This is free hosting with unlimited domains. Using it is as simple as possible, if you have a folder with site files on your computer, you just need to enter one command to load the whole site to surge.sh.



Timeweb

is another service from Denis. He uses both. The difference between them is that this service is paid. You can choose the expected load based on this package. This hosting provides services for virtual hosting with a free domain and mail, you can choose the VDS option. It also has a large selection of domains.



DigitalOcean

— This hosting and the next one are chosen by Luke Kling, creator of the premium affiliate forum affLIFT. DigitalOcean is more appropriate for developers looking for an affordable cloud infrastructure than newbies. There are no free domain names, no backups, no SSL certificates that affiliate marketers need. But if you're a coding pro, you can do it yourself. The service price is from $5 to $80.


Vultr is a hosting provider that offers cloud servers. The reviews state that the service differs from competitors in a higher level of quality and performance. The hosting has two plans: Bare Metal and Dedicated Cloud. They are very similar in that they both provide you with a server via the cloud. The difference is that a dedicated cloud allows you to buy a fixed percentage of a dedicated server. For example, 25% or 50%, or even the entire package. Pricing starts at $2.5 to $120 per month.


Amazon S3 + Cloudfront CDN is Nick Lenihan's choice. This set consists of a highly programmable, secure fast content delivery network (CDN) and service for storing and protecting any amount of data.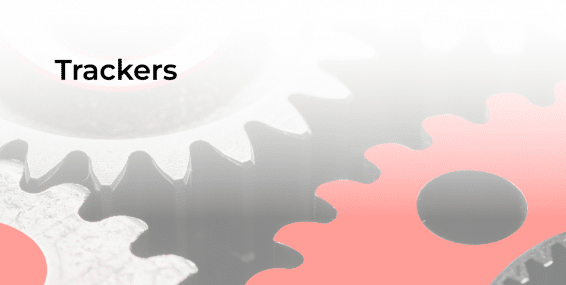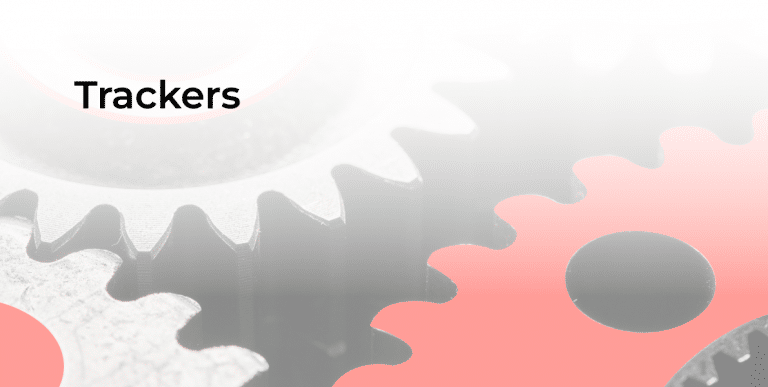 Trackers for affiliate marketers
So we are coming to the most important thing. Tracker is the most important assistant of an affiliate marketer. Without a tracker, launching any ad campaign is more like stumbling around in the dark.
All the data needed for analysis flows into it. It is in the tracker that you will see which campaigns are successful and which fail. In it, you can go deeper and see which creatives bring more response, track the technical parameters that show the best results (desktop or mobile, certain OS, or devices).
There are just a huge number of quality trackers on the market today. We will not talk about their features, you can read about them in one of our posts.
Here we will only show data about the availability of the trial period and the cost per month. This will be important for those who want to try and compare different trackers.
How to use your tracker to get max profit from RichAds.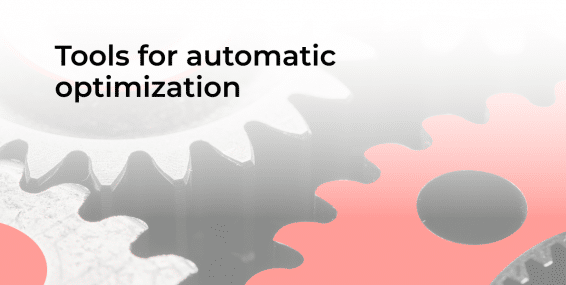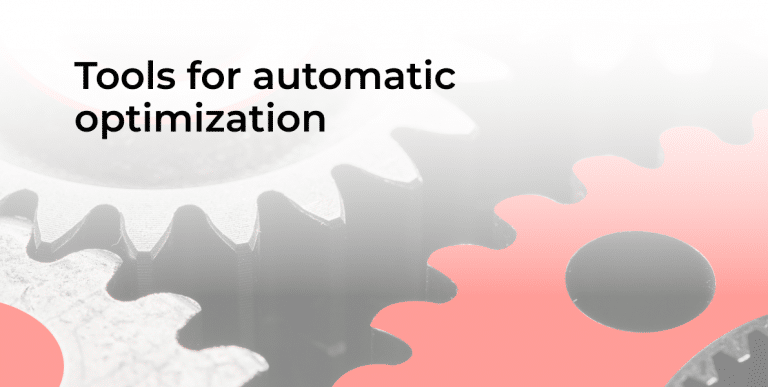 Automatic optimization tools
Automatic optimization is a huge trend in 2021. It helps affiliate marketers to work easier. Basically, after a quick setting, auto-optimization does all the work for you.
What such tools can do:
create black- and whitelists according to the specified parameters;

disable non-converting creatives, browsers, devices

exclude anomalies;

turn off non-converting sources.
One of the popular auto-optimization tools used by many affiliate marketers is theOptimizer. It's a third-party service that costs around $300 per month.
If you are not ready to pay such an amount monthly for auto-optimization, we have good news. On the RichAds platform, auto-optimization of campaigns is absolutely free. And our managers can help with the settings at first.
Learn more about Automated Rules: Media Buyer's Superpower here.
---
Marketers face different challenges when launching their campaigns. Affiliate marketing tools and plugins are great at making them faster and easier. It doesn't matter if you are spying on competitors or optimizing your campaign. Use these affiliate marketing tools review to make a profit from RichAds.
Launch ads now
What is RichAds?
🔝 Push and pop ads,
🔼 CPC starts from $ 0.003,
🔝 CPM from $0,3 in Tier 3, $0,5 in Tier 2, $1 in Tier 1,
⏫ large volumes of available traffic in more than 200 geos.