When it comes to affiliate marketing, being one step ahead of your competition is a necessity. This means you need to learn to work smart, not hard, especially when using one of the most popular traffic types — pop traffic. That's where a pop ads spy tool can help.
For affiliate marketers, pop-unders ad format can be a powerful way to get their message in front of potential customers. They work by opening a new browser window behind the one you're currently using so that when the user closes the active window, they will see the advertisement.
How do you know which ads will work with your target audience without spending a lot of money testing landing pages over and over? A spy tool does the trick.
How to Choose a Popunder Ads Spy Tool
When it comes to spy tools, there are a few things you should consider when making your purchase.
The first is the price. All of the spy tools listed in this article have different pricing plans (with one being currently free), so be sure to choose one that fits your needs and budget.
The second consideration is the features offered by each tool to spy on your competition. Make sure to read the list of features and research tools carefully and decide which ones provide the most comprehensive spying capabilities for your needs.
Finally, make sure to test out the tool before purchasing it. Most of these tools offer free trials or limited versions of their full service, so you can try them out before committing.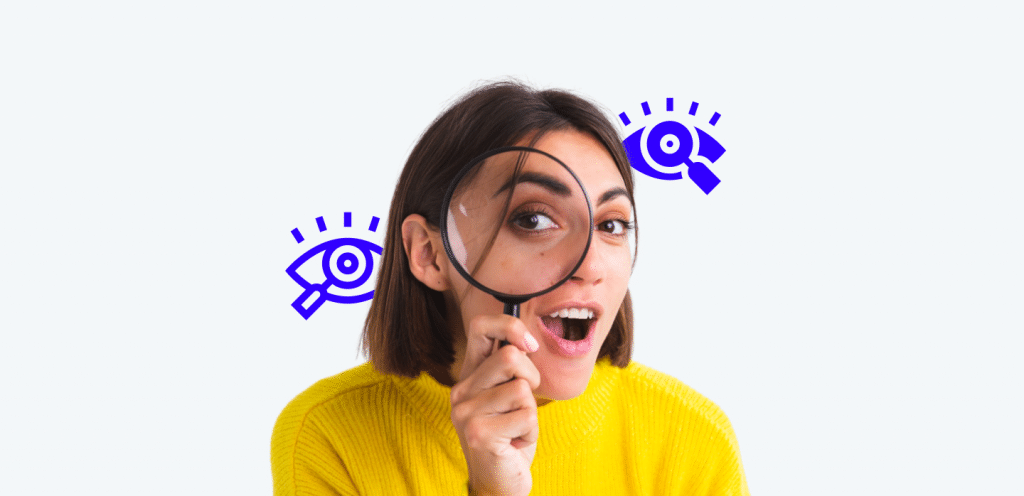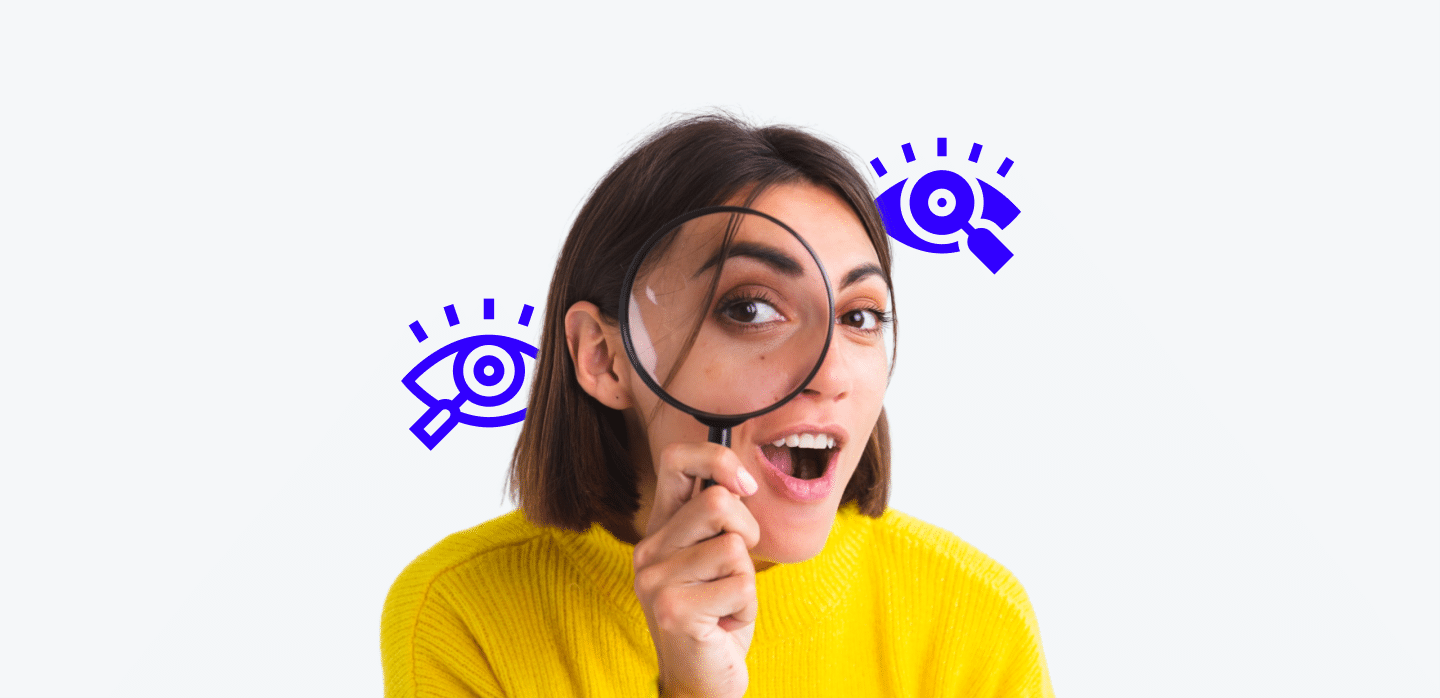 Best Spy Tools for Pops
These tools allow you to see what your competitors are doing with their pop ads, so you can learn from their successes and avoid their failures. Plus, they give you the ability to test different pop combinations to see what works best for your own bought traffic and offers.
So without further ado, let's talk about the best pop ads tools available today.
1. AdPlexity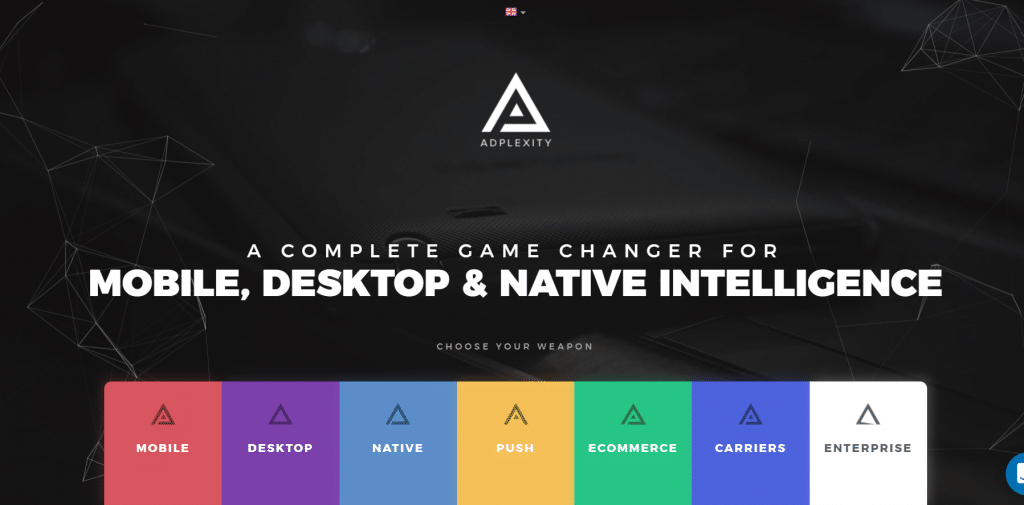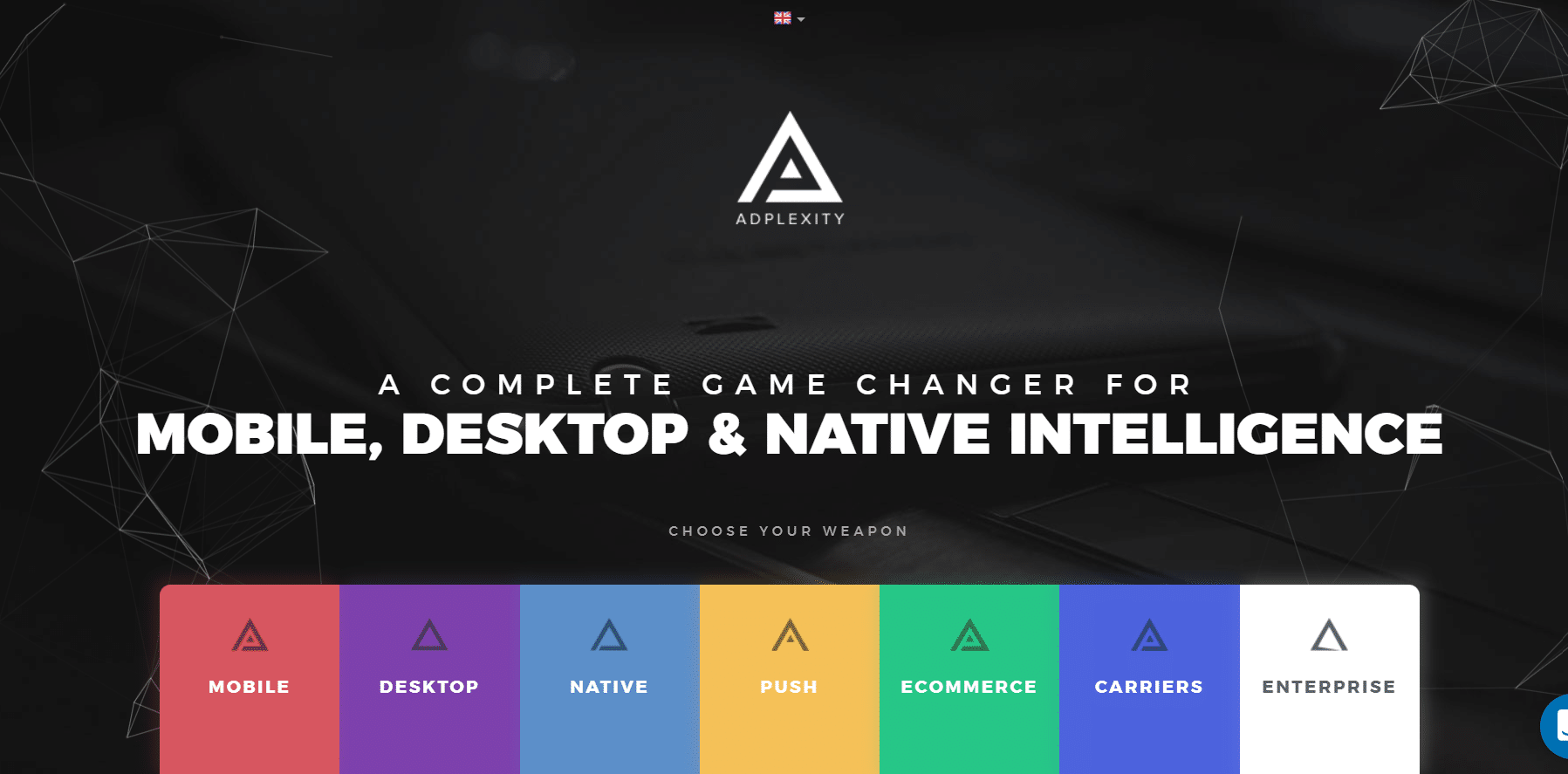 AdPlexity is without a doubt one of the best popunder spy tools. The company has been around since 2008, and they have built multiple variations of their tools niched down to specific traffic types or offer verticals.
AdPlexity's Main Features
One of the great things about AdPlexity is that they have a wide variety of features. You can use their tool to see what ads your competitors are using, what their landing pages look like, and how much traffic they're generating. This information can be invaluable in helping you to create your own successful pop campaigns.
Extensive Filters
Affiliate marketers need to be constantly on the lookout for successful campaigns that they can replicate, and as such, using filters can be a great way to find them quickly and easily.
Keyword filtering is a great way to start, as it allows you to target ads with a certain product name (such as "Garcinia") on their landing page.
You can also use this filter to find all campaigns run by a particular advertiser or see all ads running on a particular website/publisher.
Finally, AdPlexity also offers an affiliate networks filter that lets you see all campaigns promoting offers from a specific network.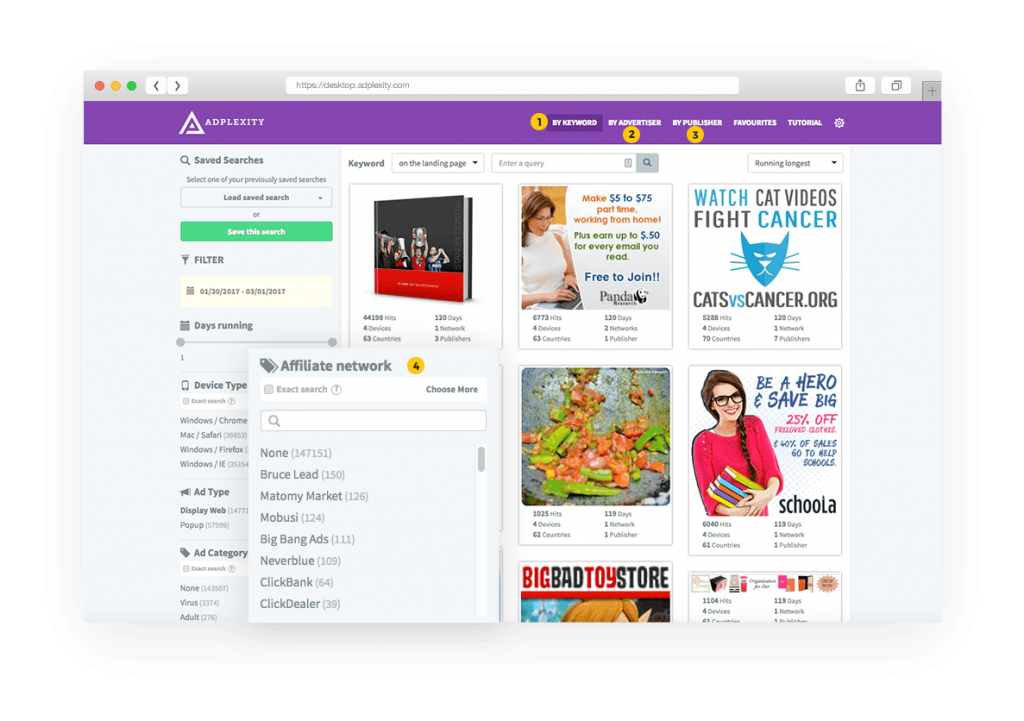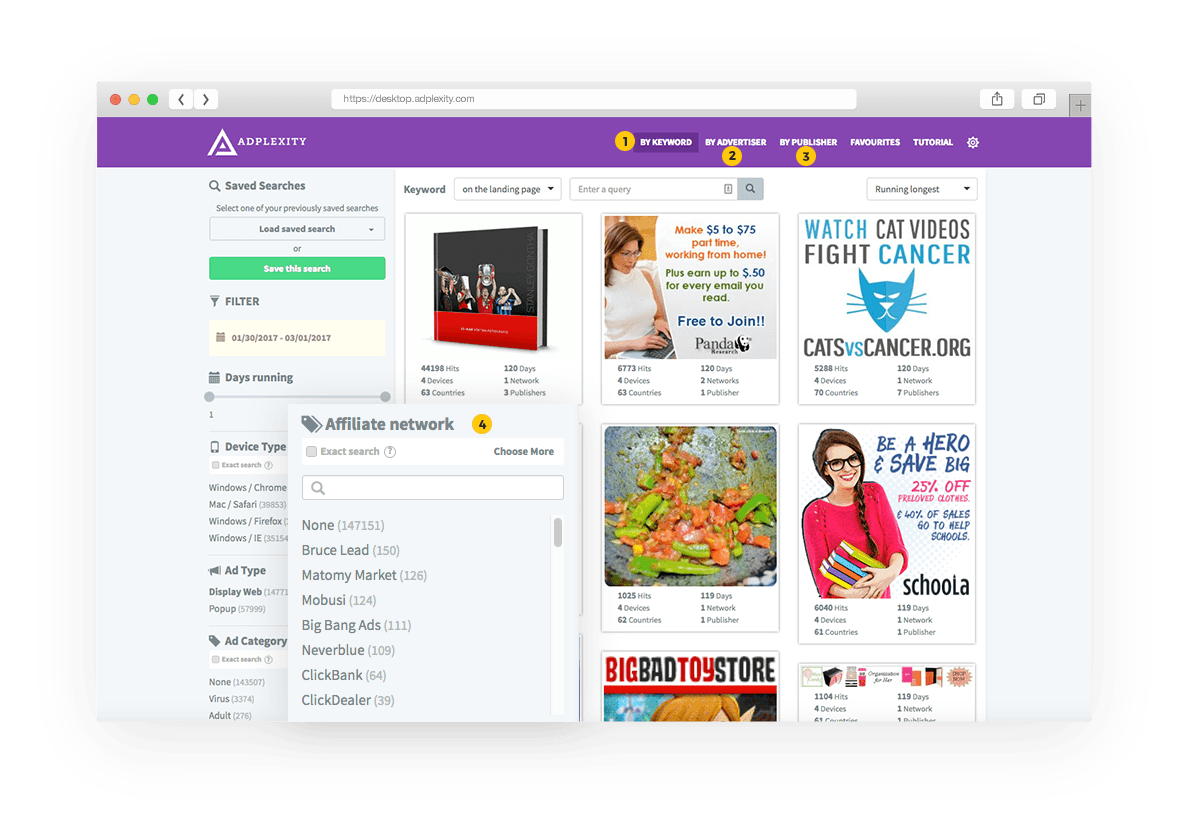 Detailed Analytics
Another thing that you will really like about this ad spying platform is its reporting dashboard. You can get reports on a variety of different data points, including browser, operating system, and device type.
AdPlexity's Ad Trend feature is especially useful for determining how long a campaign has been running and whether or not it is performing well on a particular day of the week. The Devices and Browsers Targeted feature can help you determine which browsers and devices are being targeted most by the campaign.
The Traffic Sources Used feature can help you understand where the advertiser is buying traffic from so that you can use this information to your benefit. Finally, the Publishers feature can help you find the best placements that send the majority of traffic and deliver the conversions.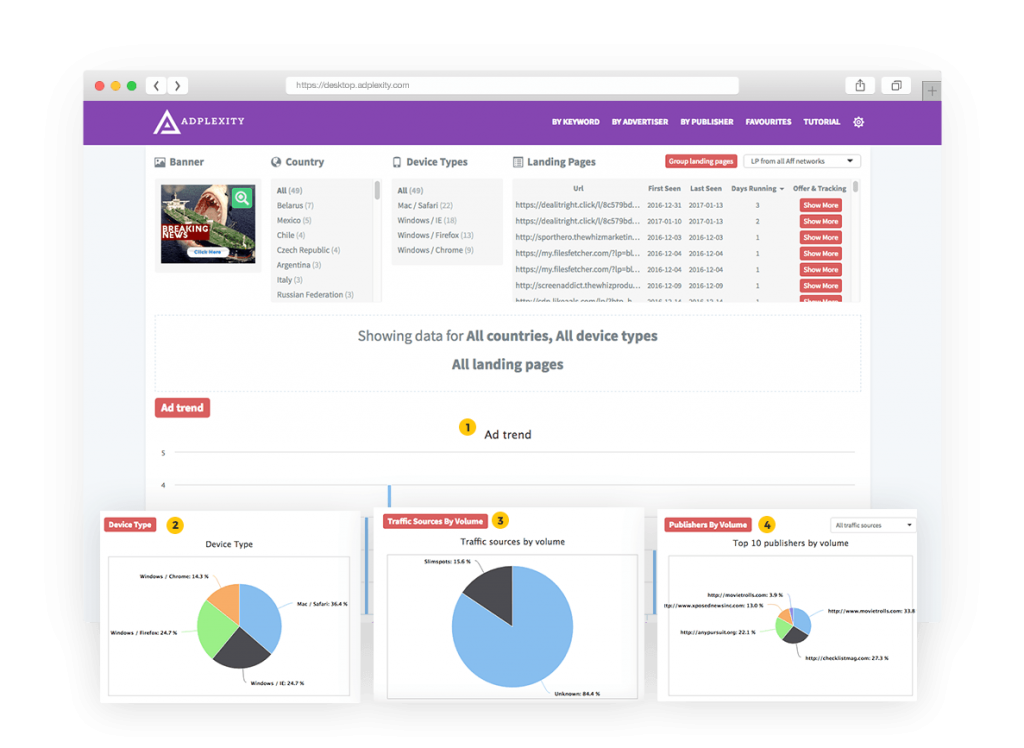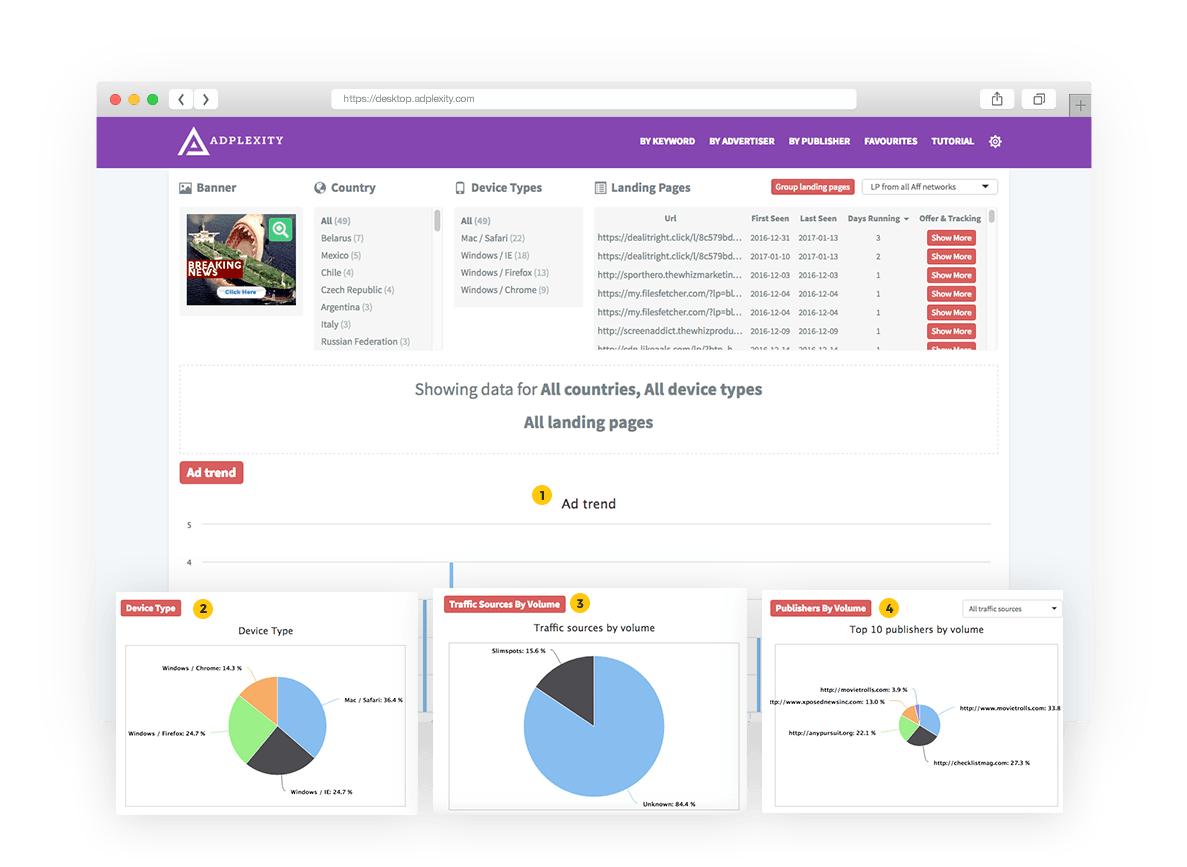 Download Landing Pages
AdPlexity's user interface allows you to download everything complete with page dependencies (CSS and javascript codes, images, etc.) in a single .zip file. No more ripping necessary – just click and go!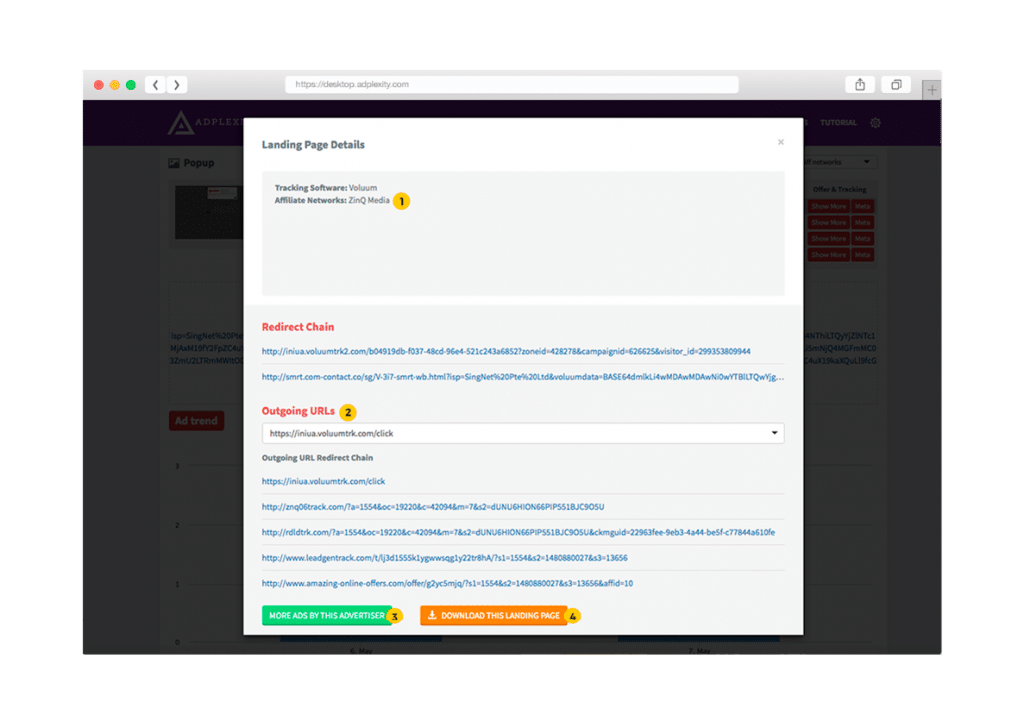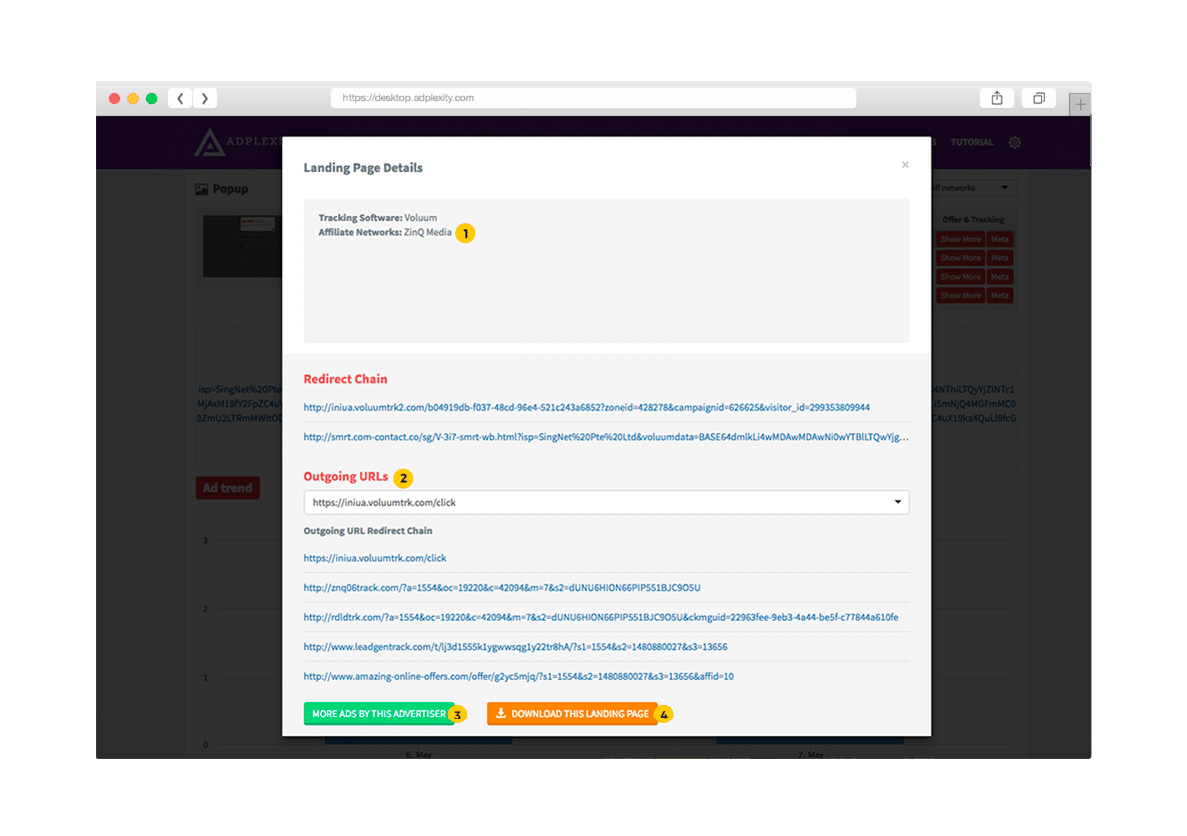 AdPlexity Spy Tools for Pop Ads
There's more than one pop ads spy tool within this company, basically because AdPlexity separated their best spy tools based on specific categories.
AdPlexity Desktop
AdPlexity Desktop is a spy tool that allows you to see all of your competitor's pop traffic that is focused on desktop devices. You can view millions of ads from over 75 countries and 100 affiliate networks. It monitors 15 ad exchanges, including Google, AppNexus, Rubicon, OpenX, SiteScout, and AdForm.
AdPlexity Mobile
AdPlexity Mobile allows you to see all of your competitor's pop traffic that is focused on mobile devices. You can view millions of ads from over 75 countries, more than 120 carriers, and 100 affiliate networks.
AdPlexity Pricing
You can get an edge over your competition for the price of $199 per month or $1990 per year per tool. While AdPlexity doesn't have a free trial, you can get your money back if, within 24 hours of subscribing, you found the platform to be lacking.
You can get from 10% to 30% off for AdPlexity depending on the plan using the RichAds promo code.
Get the promo codes for spy tools, trackers, and so on in the bonus section.
What is RichAds?
🔝 Push and pop ads,
🔼 Domain redirect traffic,
🔝 CPM for domain ads starts from $ 1.5,
⏫ CPC for push ads starts from $ 0.003,
🔼 CPM for pops — from $0.3 in Tier 3, $1 in Tier 1,
⏫ large volumes of available traffic in more than 200 geos.
2. Anstrex Pops
Not only is Anstrex one of the newer ad intelligence tools today — their spy tool for pop ads is the company's latest offering. In fact, it is so new that the program is currently in Beta. And the best part is that it is currently available for free.
While still pretty fresh off the market, it's evident that Anstrex Pop spy tool is on its way to becoming the best one based on its price and usage.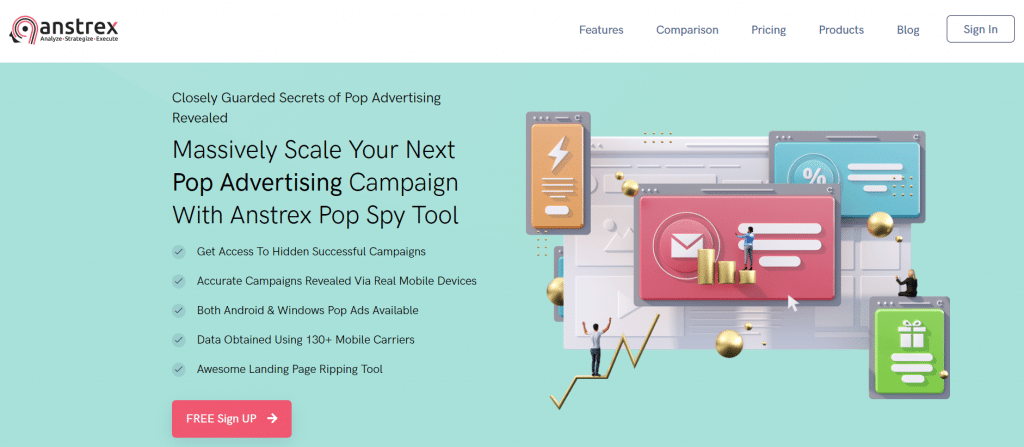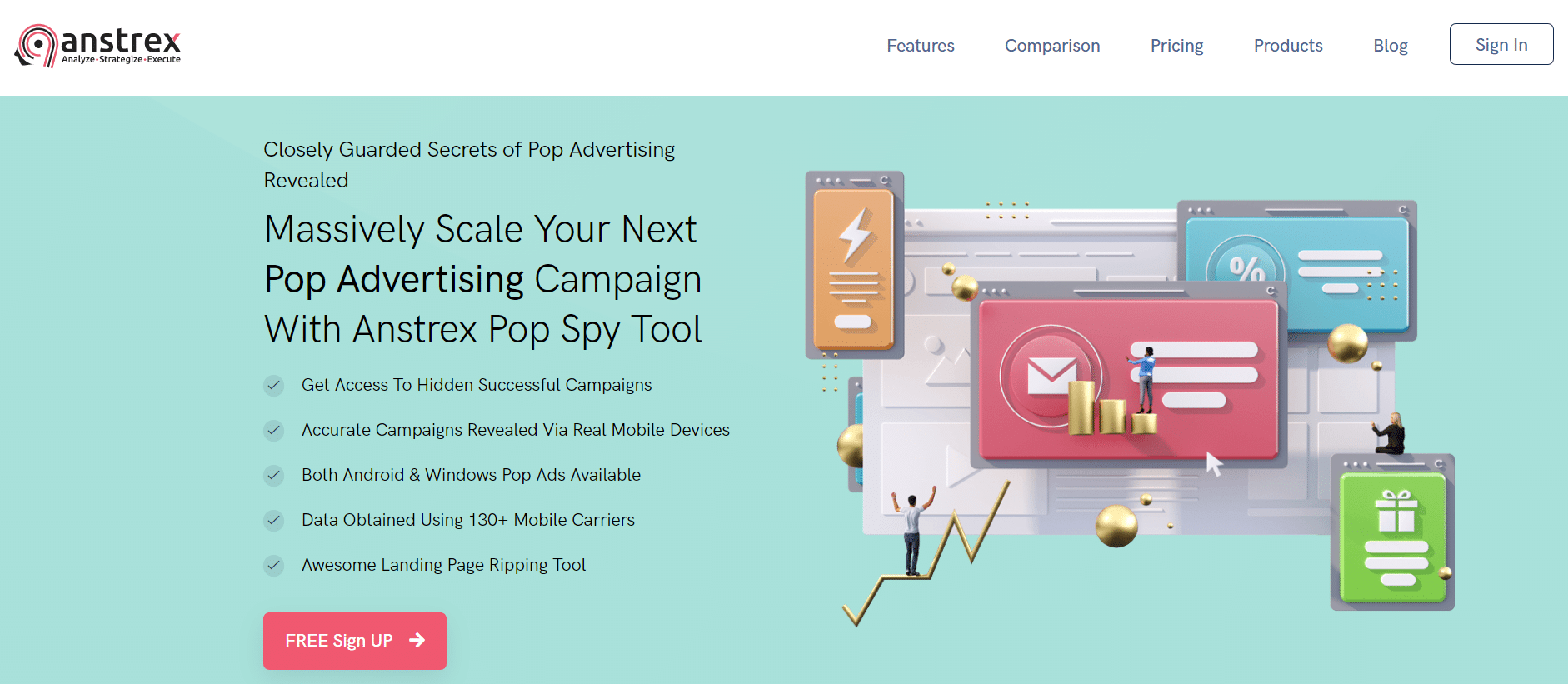 Anstrex Pops Features
Anstrex Pops provides a lot of the same features as AdPlexity, including the ability to view 1.2 million ads from dozens of networks, 92 countries, and more than 850 mobile carriers. Let's talk about this more.
More Traffic Networks
Anstrex monitors 32 of the biggest pop ad networks available today. The list includes RichAds, PopCash, ZeroPark, Self Advertiser, Clickadu, Bidvertiser, PropellerAd, and Adsterra.
Instant Landing Page Scraping
When it comes to pops, landing pages is the key to success. Anstrex's spy tool helps you see all of your competitor's landing pages and download them with a single click. Even cloaked pages have no escape!
You can then save them as .zip files for further analysis, or you can make further edits using the advanced page editor.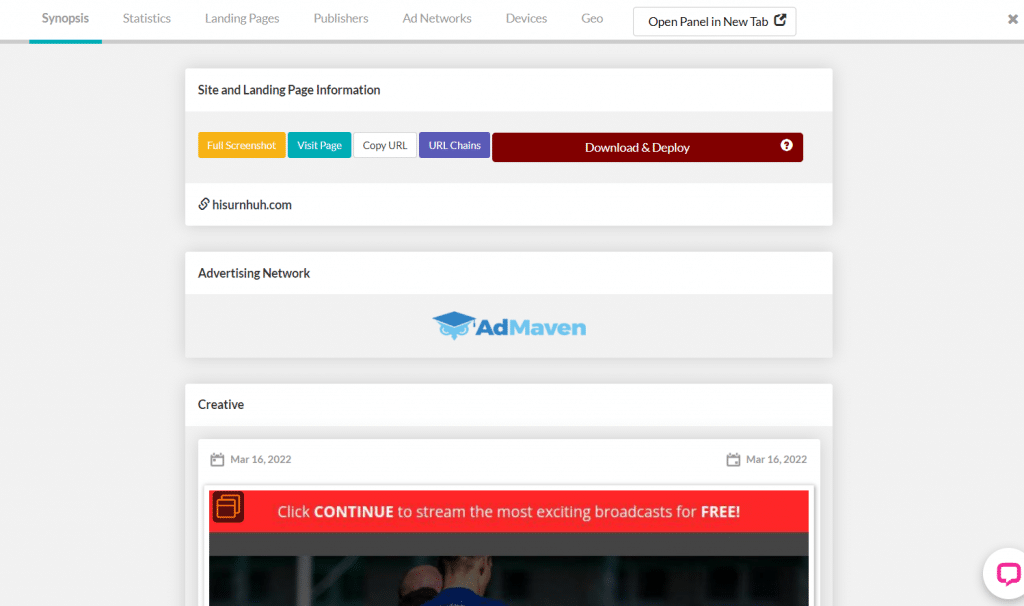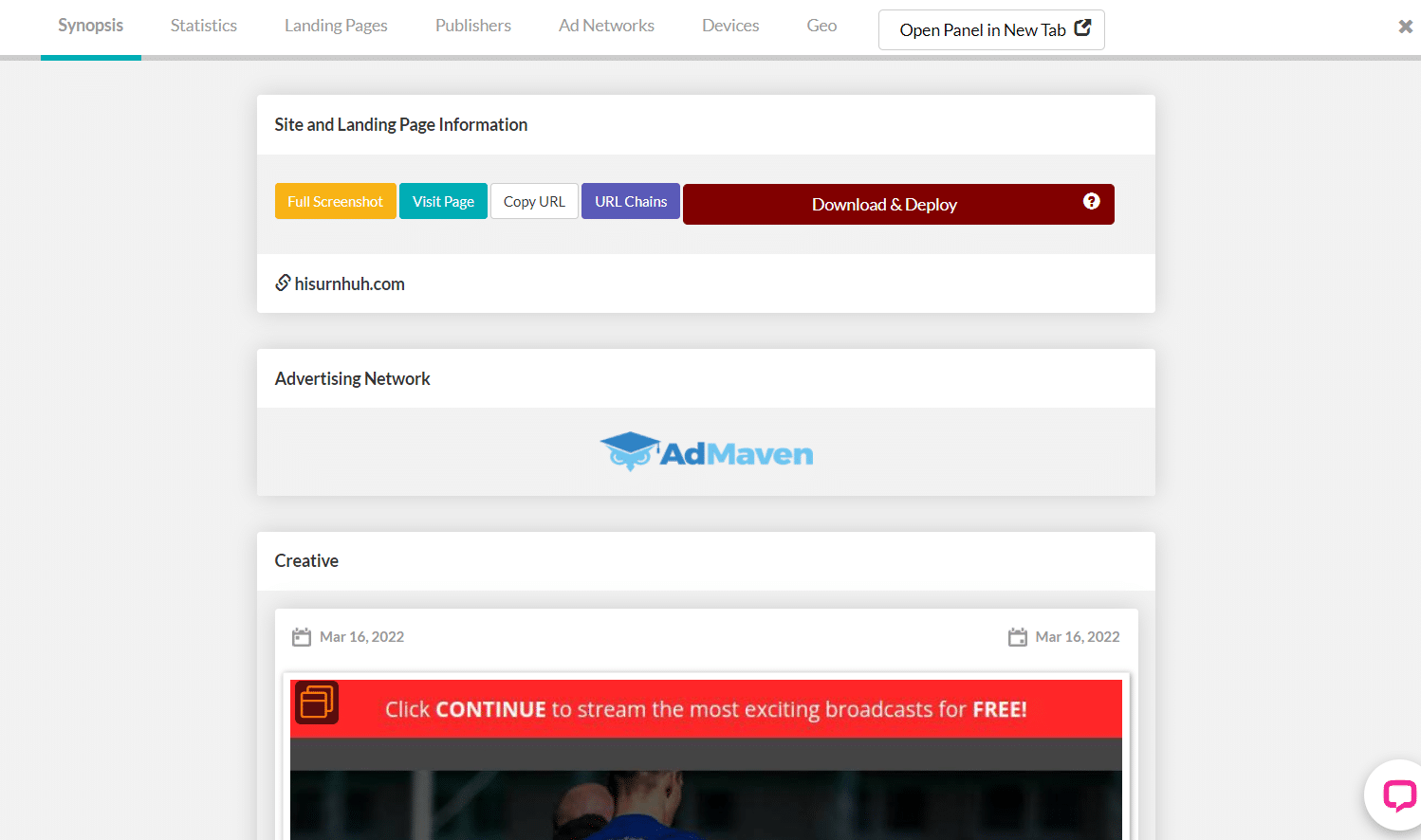 Edit and Deploy Page
Ripped pages can be customized using our HTML editor, making it easy to match the offer page and allowing you to remove all links and replace them with your own.
Anstrex's LP Deployment feature allows you to quickly and easily upload your customized lander directly to your server via FTP or deploy it on an AWS S3 bucket. You don't need to download anything on your PC — it's all done in a matter of minutes.
All you need to know is to connect your server to your Anstrex account, and you're good to go.
Multiple Filtering Options
The number of filters and sorting options available in Anstrex's Pops spy tool make it an incredibly powerful tool for finding just the right ad.
You can quickly find ads that meet your needs using filters for ad networks, countries, platforms (OS), languages, carriers, tracking tools, and affiliate networks. You can also choose to see only pop ads or domain redirects.
Ads can then be sorted by ad gravity, ad strength, and the number of days the ad has been running. Ad Strength is the ad's performance over the entire time it has been live, while the Ad Gravity is its performance in the more recent weeks.
With these capabilities, users can quickly filter ads relevant for their needs.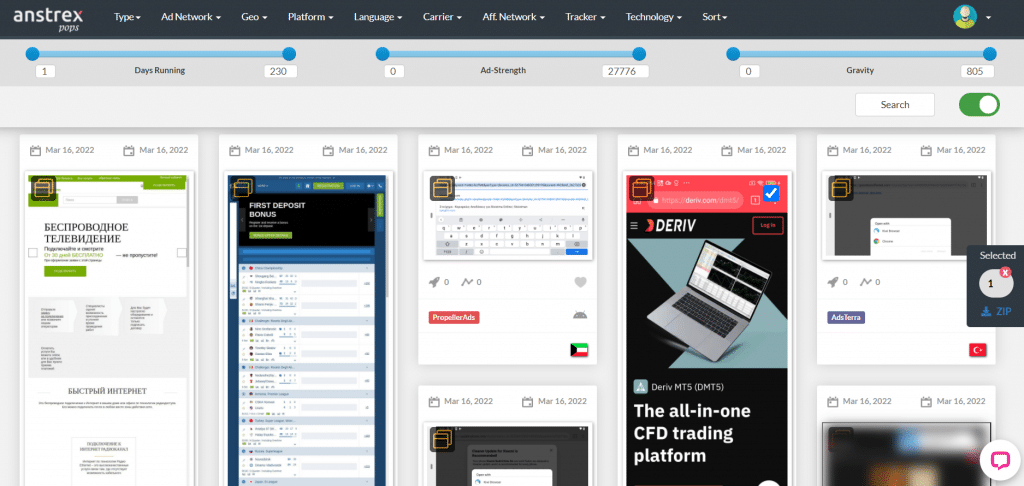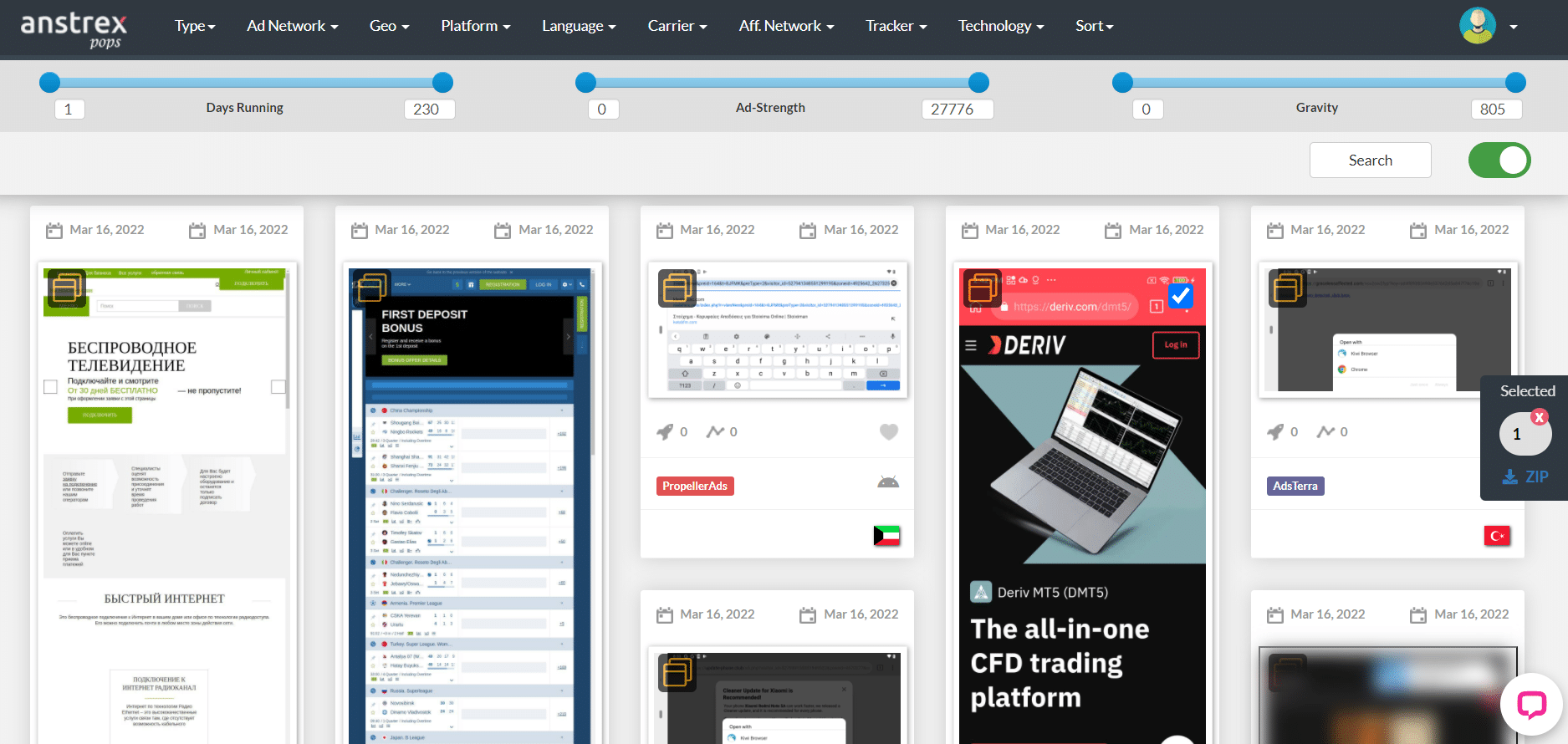 Boolean and Keyword Search
Using the Boolean And-Or function, you can narrow down the ad results even further based on keywords. The program can find keywords on the landing page text, the landing page domain name and URL, and even the publisher domain name.
You can also save the search settings so you can run the same setting next time with a single click.
You can get a 20% monthly discount for Anstrex using the RichAds promo code.
Get the promo codes for spy tools, trackers, and so on in the bonus section.
3. SpyPop
The third one we'll be looking at is SpyPops. This is a breakaway tool from the company that made SpyPush and is a newer ad intelligence tool. To date, it has amassed more than half a million pop ads running in 95 countries.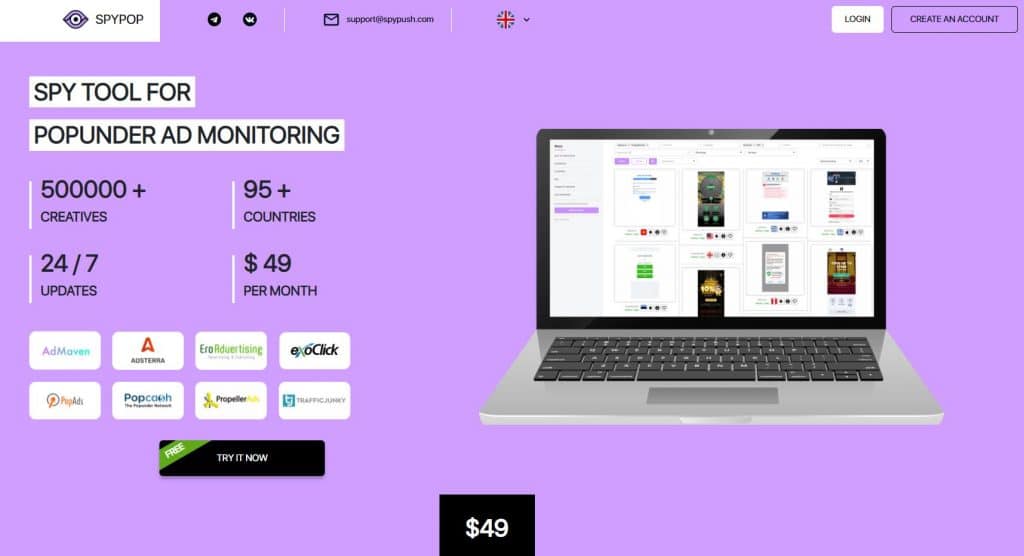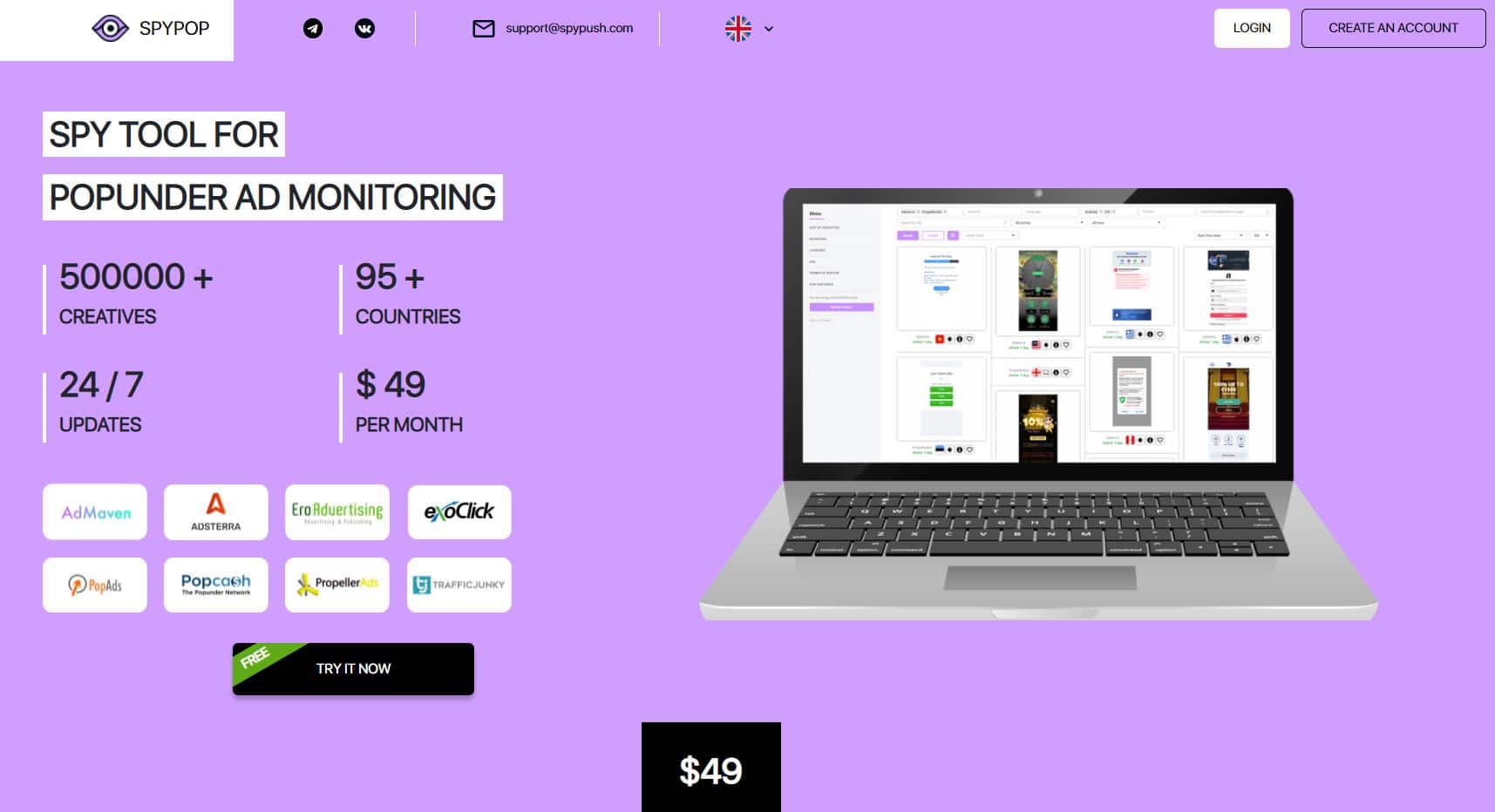 SpyPops Features
Finding profitable advertising campaigns can be a hassle, but with SpyPops, it's easy with the following key features:
Narrow Down Ad Results in a Multitude of Ways
Simply enter a keyword on the landing page, and SpyPops will show you all the ad campaigns that include that keyword. If you know your competitor's domain name or URL, you can use that, too.
You can also filter by network, language, or country. You can also use the operating systems and browser search options, so you can see which campaigns are most successful based on this data.
Just like Anstrex, you can save the filters in SpyPop to be used at a later time.
Several Ad Networks
SpyPops was created to help give marketers and advertisers insight into the world of pop ads by monitoring several major ad networks, which include Adsterra, AdMaven, EroAdvertising, ExoClick, Traffic Junky, PopAds, Propeller Ads, and PopCash.
Landing Pages Downloader
With this tool, you can find out which landing pages are performing well for your competition so that you can get an edge over them with better copies. You also save these popped pages for later use or edit them as desired in order to make sure everything matches up with what's available for the offer.
Ad Details Page
The Ad Details Page is a great way to analyze your competitors' ad campaigns. You can find out how long the campaign lasted, what devices it was targeted at, and all similar ad campaigns. This information can help you figure out what will possibly work and what will not for your own advertising campaigns.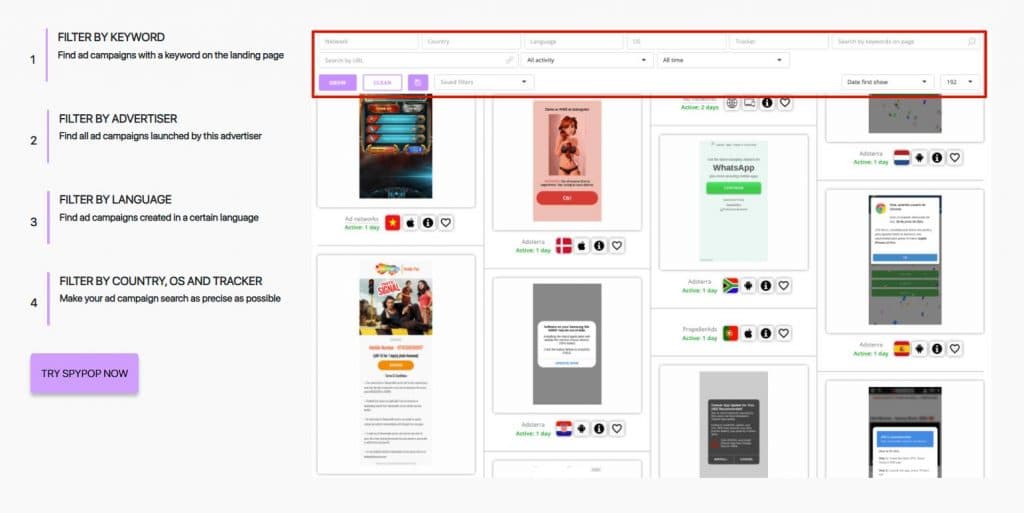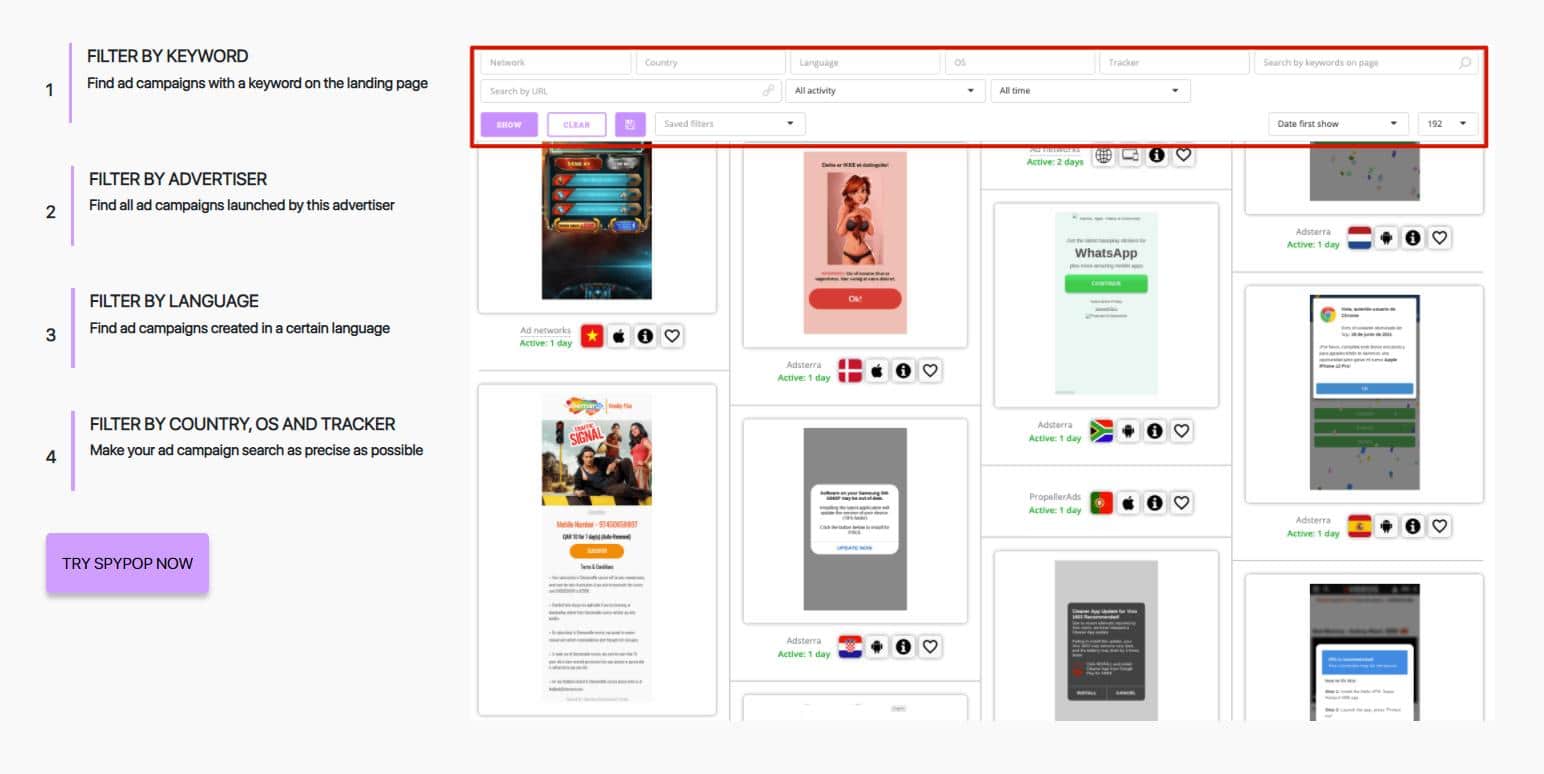 SpyPops Pricing
SpyPops have three plans available, which are:
Free Plan
This allows you to view all ads within SpyPop's database, but the usage is very limited. Most of the filters are locked, so sorting through ad results can be a pain. However, you can still see the ad information, such as where it is running, how long it has been active, and more. And as its name implies, it is free to use but has tons of user-oriented ads in the interface.
Full Version SpyPop
This plan opens up everything that has been locked in the free plan. In short, you can make full use of all SpyPop's features for the price of $49 per month.
Full Version SpyCombo
With this plan, not only will you be able to use SpyPop, but you will also have full access to its other sister tools, which are SpyPush, SpyNative. All of this for the price of $99 per month.
What is RichAds?
🔝 Push and pop ads,
🔼 Domain redirect traffic,
🔝 CPM for domain ads starts from $ 1.5,
⏫ CPC for push ads starts from $ 0.003,
🔼 CPM for pops — from $0.3 in Tier 3, $1 in Tier 1,
⏫ large volumes of available traffic in more than 200 geos.
4. AdMobiSpy
AdMobiSpy is a comprehensive spy tool that allows you to see your competitors' pop-up ads, as well as where they are buying ads from and what their landing pages are. It's been around since 2014 and is a great resource if you want to stay ahead of the competition.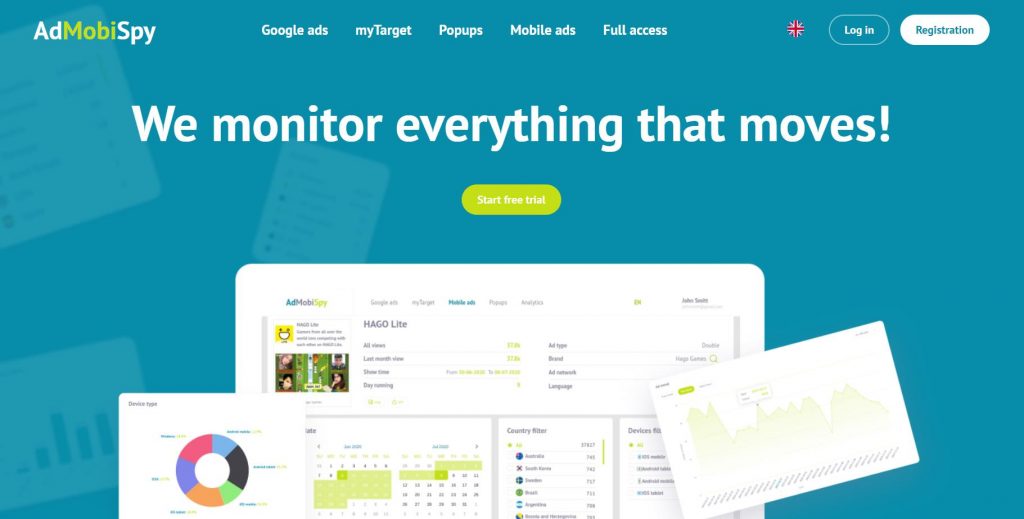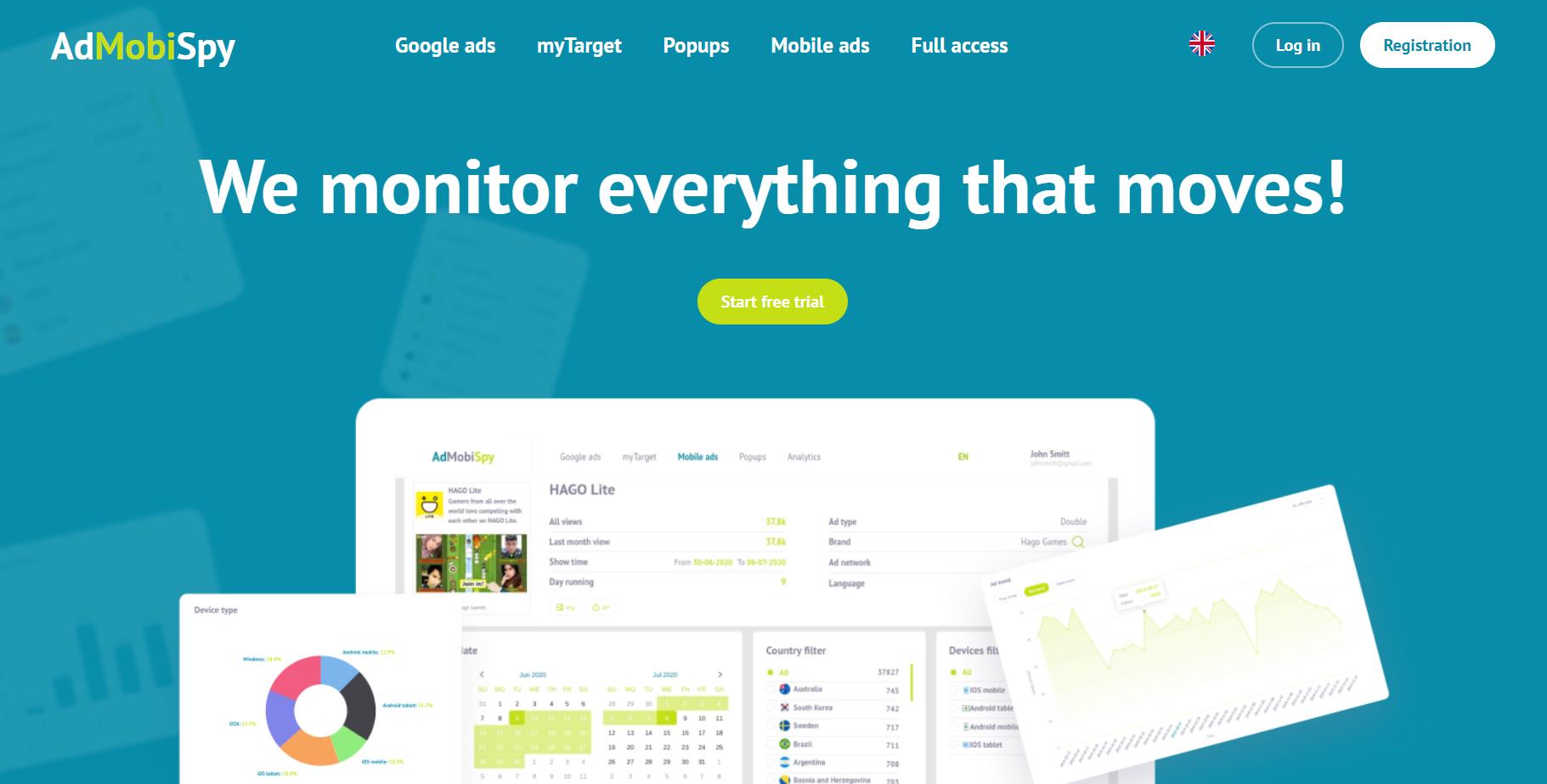 AdMobiSpy Features
AdMobiSpy is an all-in-one platform that provides users with a wide range of features for monitoring competitor ads to help optimize their online advertising campaigns.
Monitoring of Ad Changes
One of the most impressive features of AdMobiSpy is its ability to track changes in advertising campaigns in real-time, making it easy to stay ahead of the competition.
Ad Analytics
AdMobiSpy also offers detailed analytics for both applications and sites, as well as a vast affiliate network database that allows users to find the most profitable offers for their interests.
Wide Coverage
This tool collects pop-up ads from five of the top pop and redirect ad networks that run ads across 70 new countries. It retrieves at least 700 new landing pages every day.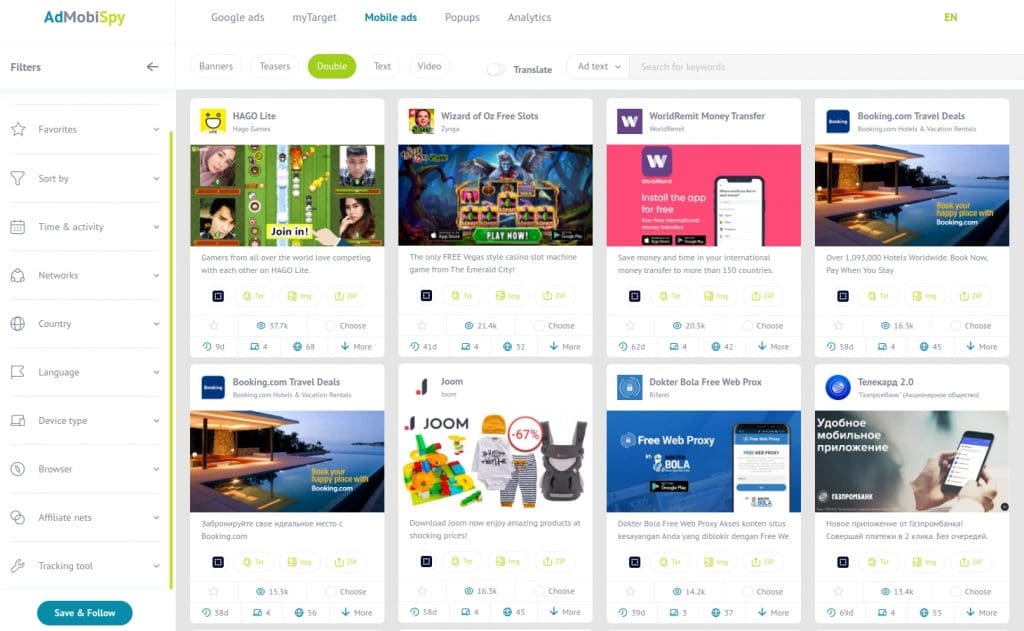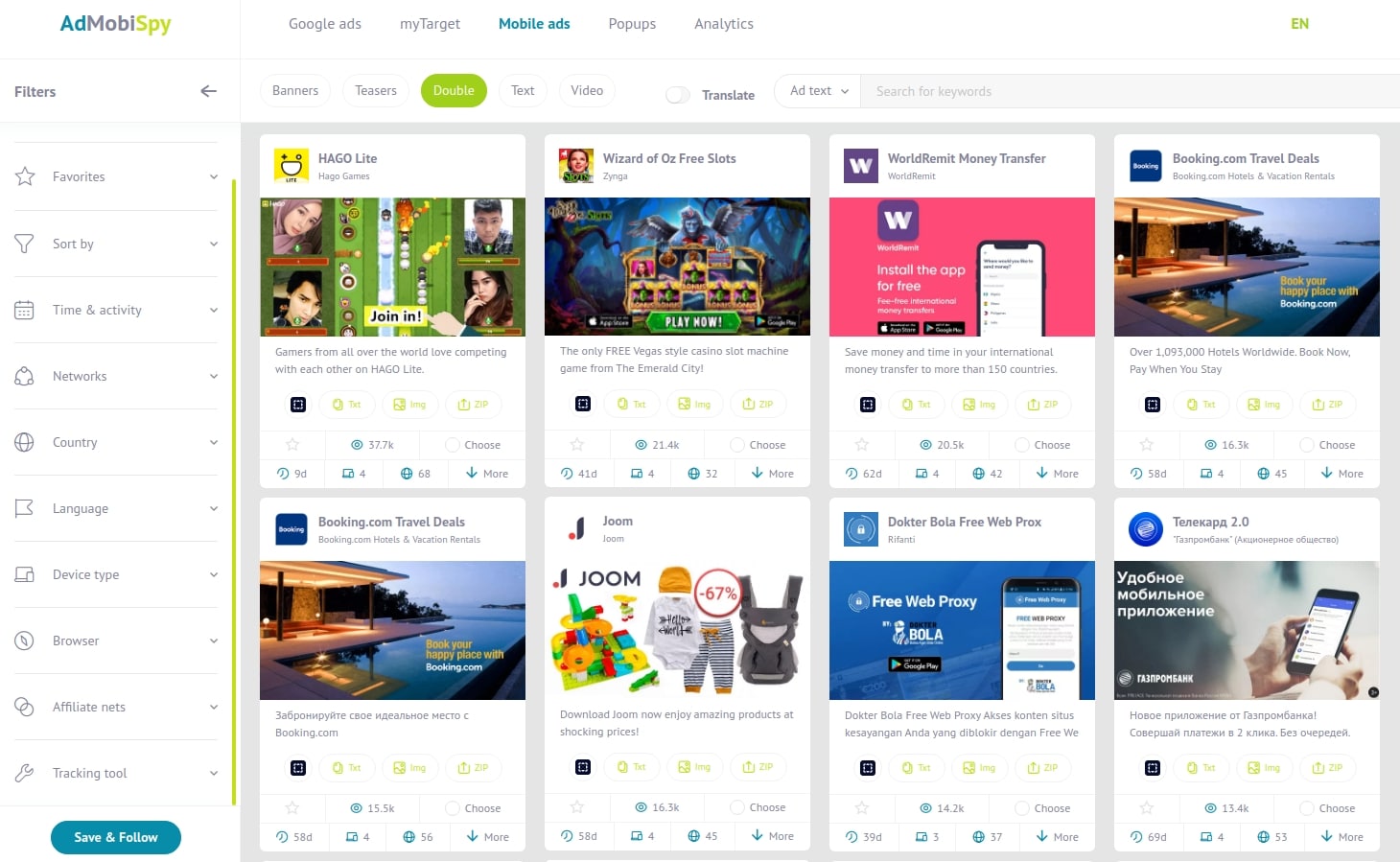 Numerous Filtering Options
Like the other affiliate marketing spy tools in this list, AdMobiSpy offers filtering options for device type, browser, country, ad network, affiliate network, and tracking tool. You can also check what ads were running based on specific dates on the calendar.
One-Click Landing Page Download
Similar to all three tools above, AdMobiSpy allows users to download landing pages for further analysis and use. You can even select multiple landing pages at once and download them all at the same time with a single click of a button.
AdMobiSpy Pricing
AdMobiSpy has only one pricing plan for spying on pop ads alone, and it is worth $149 per month. If you purchase an annual subscription, you can get a 17% discount.
Final Thoughts on Using a Spy Tool Service for Your Pop Campaigns
All of the spy tools listed in this article are great for keeping tabs on your competition and optimizing your online advertising campaigns. They all offer a wide range of features that allow users to see where ads are being run, how long they have been running, what devices they are being targeted at, and more.
Aside from that, ad intelligence tools help give you the spark of inspiration you need when running new offers or when promoting old offers in a new way.
The only downside to these services is that some of them can be quite expensive. However, if you are serious about staying ahead of the competition and want to optimize your online advertising campaigns, then the expense is definitely worth it.
When used well, a pop ads spy tool can be an affiliate marketer's best friend.
What is RichAds?
🔝 Push and pop ads,
🔼 Domain redirect traffic,
🔝 CPM for domain ads starts from $ 1.5,
⏫ CPC for push ads starts from $ 0.003,
🔼 CPM for pops — from $0.3 in Tier 3, $1 in Tier 1,
⏫ large volumes of available traffic in more than 200 geos.