This vpn advertising guide will give you some insight into what a VPN really is, how people use them, what trends are happening in the industry, and finally, how to promote them through push notifications!
---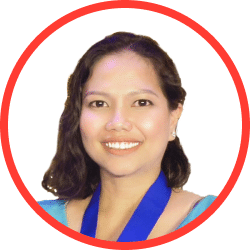 The article was written by affiliate marketing expert Jairene Cruz-Eusebio
---
What is a VPN?
The first step in promoting a niche should always be understanding the ins and outs of the product.
A VPN is an online security and privacy solution. It is a program that enables users to browse the internet anonymously or securely or both from anywhere in the world where there is an internet connection available.
VPN stands for Virtual Private Network — which means it's basically a secure tunnel between your computer and one of your providers' servers, making your connection practically invisible if you are at risk of being snooped on by hackers.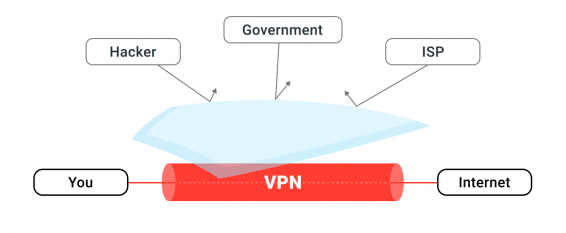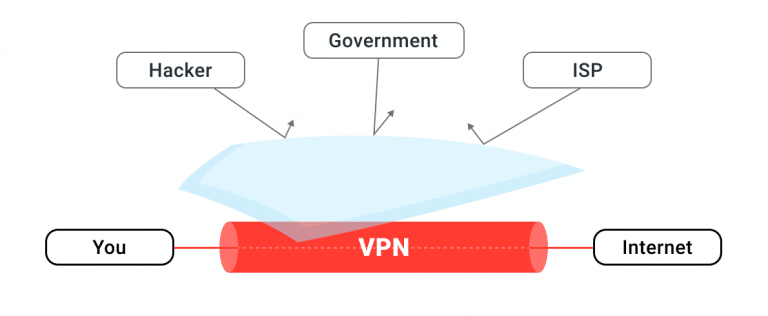 In the past, only techy people and computer geeks used VPN; nowadays, though, almost anyone aware of its existence would opt for one. This is because the tool promises security against hackers (and even governments!) trying to look into a person's online activities.
Learn more about what VPN and proxy are here.
Why your potential clients need a VPN?
No matter how useful one product may seem, it is the customer's "why" that pushes them to make a buying decision. The customer's why (or the benefit of the product) can be used as the marketing angle when promoting offers to catch the user's attention. Use the angles mentioned in this affiliate marketing guide to VPN vertical.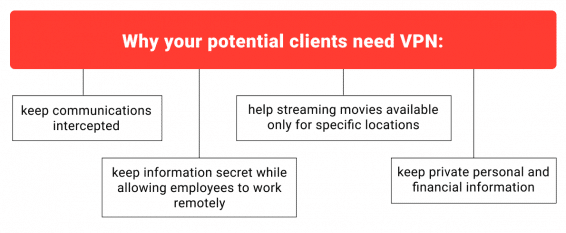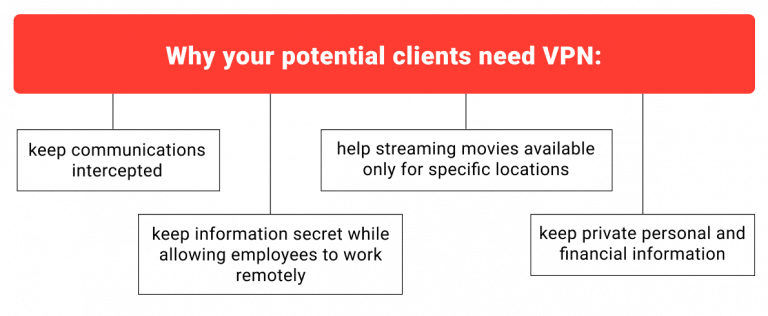 With the pandemic forcing everyone to stay at home, everyone's activities were confined to using the internet, whether for socializing, shopping, or entertainment.
If you've seen almost everything being offered by your streaming service in your location, chances are you're searching for something else to watch that is possibly only offered elsewhere. A VPN can open up doors previously locked for you. Plus, if you've been surfing sites for grown ups, you'd surely want your browsing activities hidden!
Personal security and financial information are some of the things you'd like to keep private as well. With the increase in hacking and phishing occurrences these days, it's always better to be safe than sorry. A VPN can help you tunnel your connection so hackers won't have direct access to it.
Learn more about how to use VPNs in affiliate marketing here.
VPN Market Trend from 2021 and Onwards
The reality is that the VPN market has been steadily growing in size over time. Research and Markets predict the global VPN market will be worth $50 billion three years from now, which means a compound annual growth rate of almost 6.4%.
The North American region already sees an increase when it comes to VPN usage, but with such stiff competition, promoting this type of offer here can prove difficult without experience.
The good news, though, is that there is still untapped potential in other areas. Europe is the next biggest market with high internet usage and equally high spending power. The Asia Pacific will see exponential growth in the coming years due to its large population and low penetration rates so take advantage now while there's still a lot of wiggle room!
Top Geos to run VPNs at RichAds
Here is the list of best geos to launch VPN at RichAds:
Japan,
China,
Singapore,
USA.
What is RichAds?
🔝 Push and pop ads,
🔼 Domain redirect traffic,
🔝 CPM for domain ads starts from $ 1.5,
⏫ CPC for push ads starts from $ 0.003,
🔼 CPM for pops — from $0.5 in Tier 3, $1 in Tier 1,
⏫ large volumes of available traffic in more than 200 goes.
VPN Offer Conversion Flows and Earning Potential
The VPN niche shows a lot of promise; proof of evidence are the various ways you can earn from it. Such offers come in multiple conversion flows, depending on the affiliate network you work with and the advertisers' brand.


1. Cost Per Install
The easiest conversion flow is the CPI — typically, the user does not need to make a purchase. You get paid when your audience downloads the application to their device. The offer is usually a free trial, so converting traffic is pretty easy. Because of the ease of conversion, the rates are also pretty low, from a few cents to a dollar (if you're lucky).
2. CC submit
If the free trial requires a credit card submission, the rate per conversion of a VPN offer increases and can go anywhere between $0.50 to $7.
3. Click2SMS or Pin Submit
This is for mobile traffic only. The offer converts once the user sends an SMS message to subscribe or inputs the code sent to his mobile phone to complete the offer. The user is typically billed by his carrier. Payout rates per conversion are similar to that of CC submits.
Click2SMS offers can be launched at RichAds! Just add the sms:+442070000000 as the destination URL.


Read more on how to run Click2call & Click2sms at RichAds here.
4. CPS
CPS means commissions for every subscription are paid at a fixed price, regardless of whether the user continues to subscribe to the VPN service after the initial plan. Payouts per sale/subscription fall between $5 to $40, depending on the plan.
5. Revenue Share
As VPN is a subscription service, Revenue Share is the most popular conversion flow and can go from 30% to 100% share based on the subscription period.
Some VPN affiliate programs give affiliates a 100% revenue share for users who sign up for a one-month subscription. They can do this if the terms of the RevShare are not a lifetime, which means you will no longer be paid if the user you referred continues to subscribe.
If you opt for lifetime RevShare, the rate would be lower, falling somewhere between 30% and 50%. The advantage, of course, is that you will get recurring income from referrals that continue to subscribe to the service.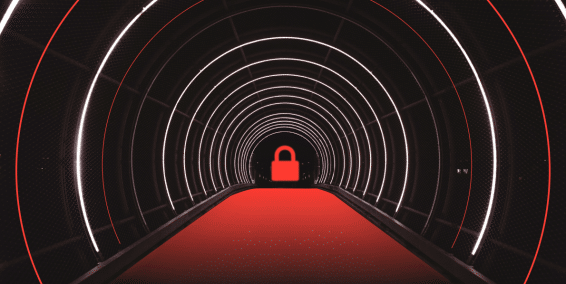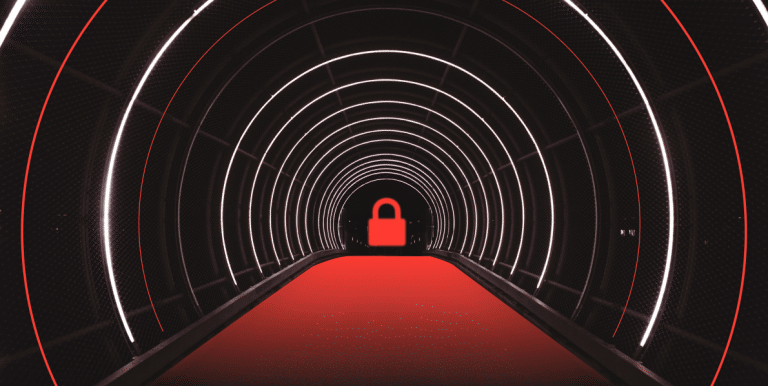 How to Choose an Affiliate VPN Offer?
Deciding on the right VPN offer is crucial to an affiliate's success.
Many factors go into choosing a VPN from the point of view of a prospective customer, like the price, user reviews, subscription period, or customer service, for example.
From the affiliate's point of view, though, you should be mostly concerned with the average EPC, network conversion rate, and as always, if that offer accepts the type of traffic that you will use.
Objectively speaking, it will be best if you can find offers with recurring revenue so that your earnings do not end at just one sale. This reduces marketing spend in general since you will have more customers buying subscriptions from the company, which means there's greater potential of earning higher commissions.
However, if you feel your way around the VPN niche, CPI and free trial offers that do not require a credit card submission would be a great place to start. If you work with a network that provides Smartlink for VPN, that would be even better.
As always, it would be best to reach out to your affiliate manager (if you are working with a CPA network) to inquire about which VPN offers work best at the moment for your traffic type. You can also ask for top-performing countries and landing pages.
Once you've had enough experience, you can eventually switch to the "harder" conversion flows that have higher payout rates. You can even apply directly to the advertiser's affiliate program to have access to better payout terms.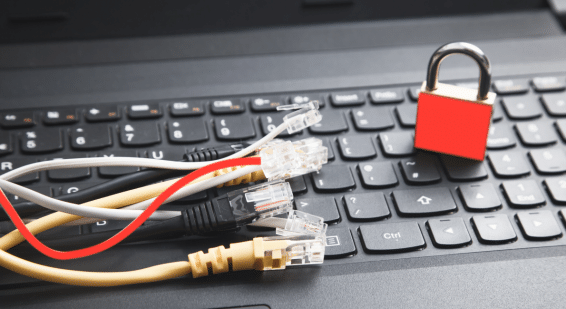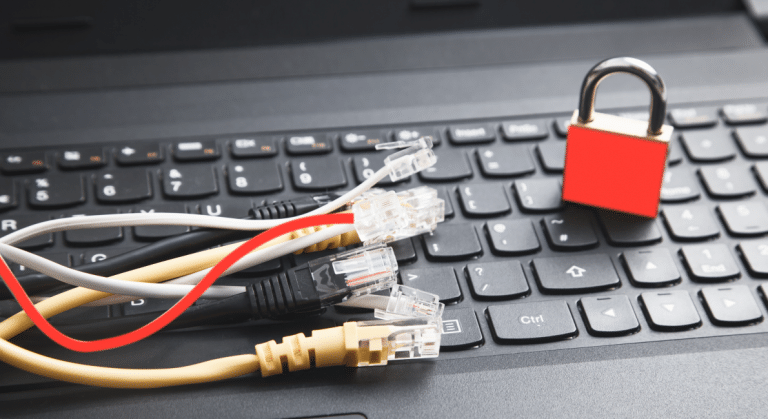 VPN Brands with their Own Affiliate Program
Dozens of VPNs nowadays have their affiliate programs. The disadvantage of working directly with advertisers is that you only have one offer or product to promote. The advantage, though, is that you can get better rates for your traffic.
Here are some VPN advertisers you can sign up with:
Norton VPN
NordVPN
ExpressVPN
PandaVPN
Avast VPN
TunnelBear VPN
AVG VPN
If you would notice from this list, many VPN providers are also Antivirus brands. There is a chance that you can promote both VPN and antivirus offers, so at least you'd have more than one product to promote.
Some of these companies use their affiliate dashboard, while others partner with affiliate networks such as Commission Junction. Even when they work with third-party platforms, they still select and accept affiliates rather than the network.
How to Start Affiliate Marketing with VPN
We'll be focusing on push notification ads for now because this is the best-performing traffic type for VPN offers. Now, let's get down to business.
1. Spy on what others are already doing
There are a couple of ways to do that: manually or using a tool. I would recommend using a push ads spy tool like Anstrex or Adplexity as it can make your life easier, and you can view other people's ads with a click of a button. Time is gold, after all.
The next part would be to weed through all available VPN ads. If your chosen offer is restricted to a few countries (or if your affiliate manager recommends specific locations), you can narrow it down to those if you like.
I would usually choose ads based on Ad Gravity (the higher, the better), then take note of the bids (if available), and check all available ad creatives under the same campaign.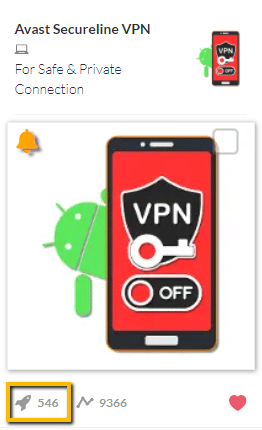 How to spy Ads like a PRO? AdPlexity shares insights here.
2. Create your ad creatives
Use the best-performing ad creatives for your ad campaign based on this research. For each of these already well-performing ones, create a variation. Spying is not just for copying — it is also for improving on what is already working. Prepare five to ten creatives to start with.
Here are more tips for creating VPN ads:
Push ads are great for VPN because the message looks like it came from the device itself, not an ad. You can utilize that fact in your ads, although you shouldn't go overboard with scare tactics as that's a surefire way to get your ad rejected. Be careful with your wording.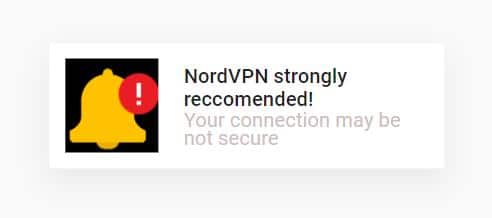 If allowed by the advertiser, create an ad creative that uses their logo. For some well-known Antivirus brands like Avast and Norton, the popularity can rub off on the VPN and can increase the conversion rate.
If the ad network allows dynamic keyword insertion, you can insert the user's IP, city, browser, device, or device OS in some ad variants. Make sure you still have ads that don't have this dynamic insertion so you can test which performs better.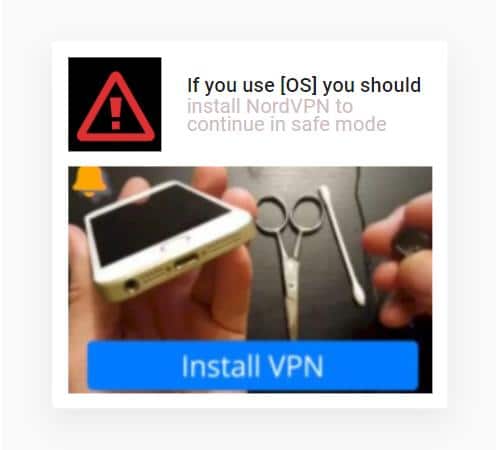 Try different angles such as:
security of financial transactions;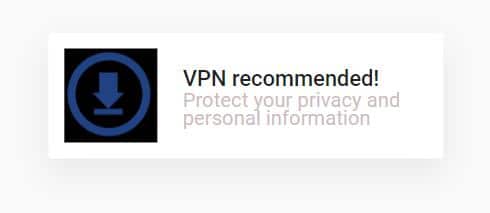 hiding browsing activities or visit websites not allowed in your country;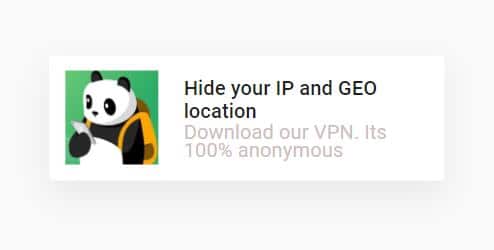 stream shows not available in your country.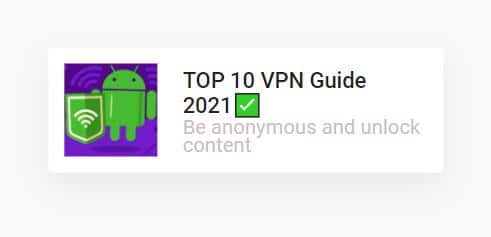 Since VPN offers require a software installation, additional restrictions apply depending on the ad network. Make sure you follow those to avoid ad rejection.
3. Create your prelanding pages
Again, you can use the spy tool for searching for landing pages — rip those that have been proven to work and improve upon them.
Make sure to separate desktop and mobile-focused landers if you find a responsive one, well and good. However, it would still be best to separate mobile and desktop campaigns.
With CPI and free trial offers, you can actually try direct-linking to the Playstore app page (if mobile) or the offer page (if desktop). Nevertheless, you must still test between direct linking and using a pre-lander.
Straight to offer page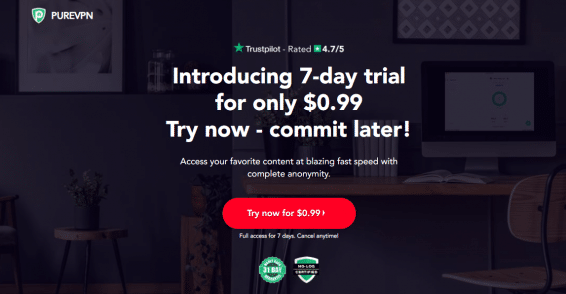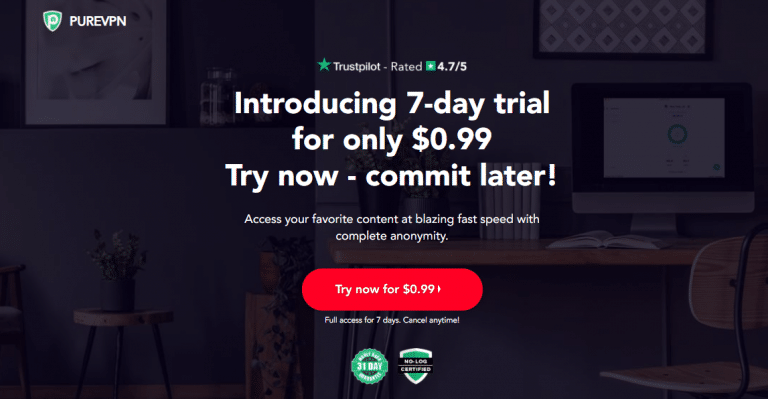 With Pre-lander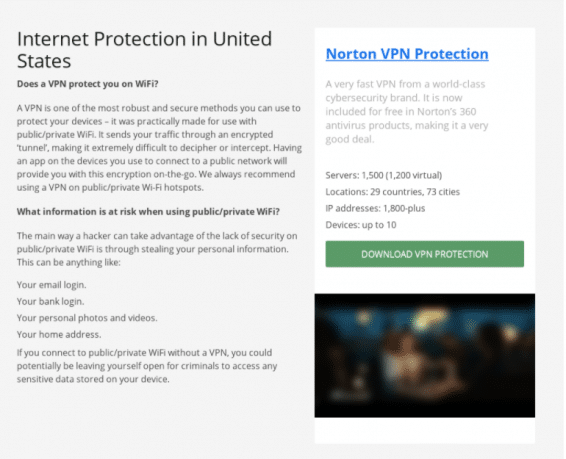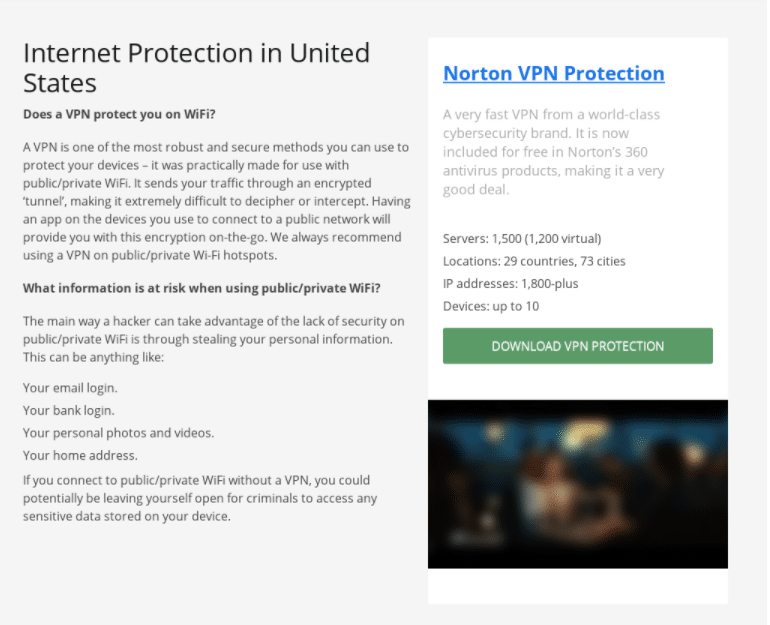 4. Create your push notifications campaign
Now that you have your ad creatives and landing pages ready, it's time to set them up. RichAds has great push notification ads traffic in terms of quality and traffic, so we'll start here.
Don't forget to link your lander to your tracker so that you can monitor all aspects of your campaign. As mentioned above, it would be best to separate desktop and mobile campaigns and to split-test five to 10 ad creatives per campaign.
While focusing on mobile may seem the obvious choice, it is not always the best one, especially right now when everyone is at home. People are using their desktop computers heavily at the moment, whether for work or entertainment. Some VPN offers that fail with mobile traffic actually work with desktop traffic, so don't cut it out just yet.
Some more campaign setup tips
Here are some more campaign setup tips that can help increase your chances of conversion:
Limit impressions

Limit impressions to 2-3 per day and clicks to just once a day. This allows you to give viewers a sense of urgency while not being too disruptive.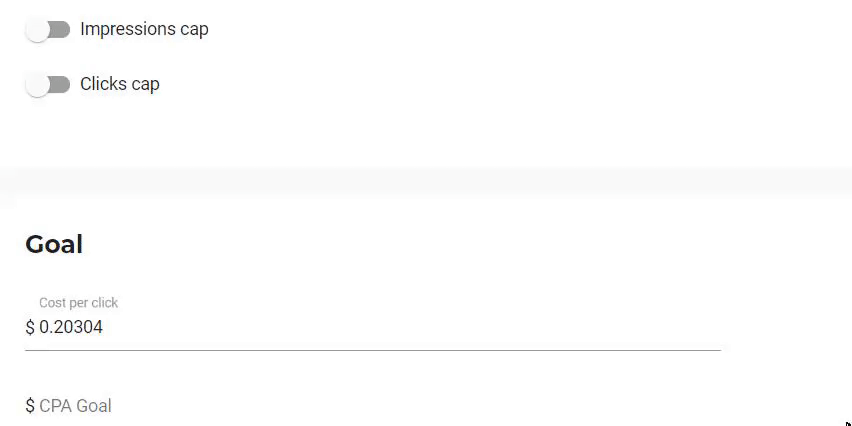 Select the OS

For mobile, choose Android. For desktop, choose Windows. Choose the latest versions and exclude almost obsolete ones like Android 6 and earlier.

At RichAds, you can see the percentage of each OS version in the particular country.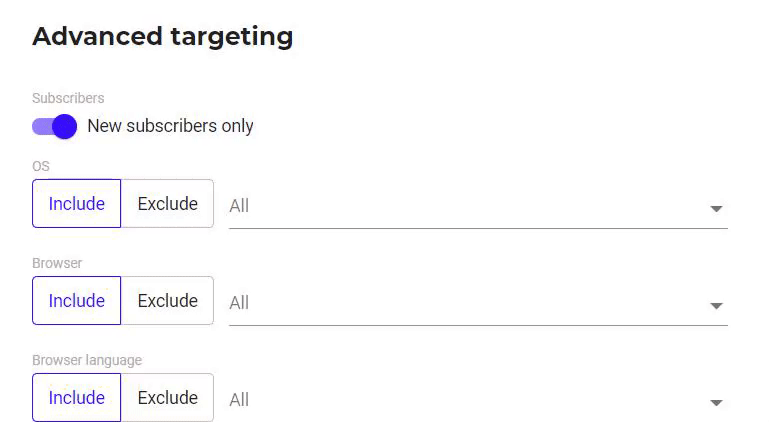 Choose the carrier if required for the offer.

RichAds provides statistics on each of the carriers in the Geo.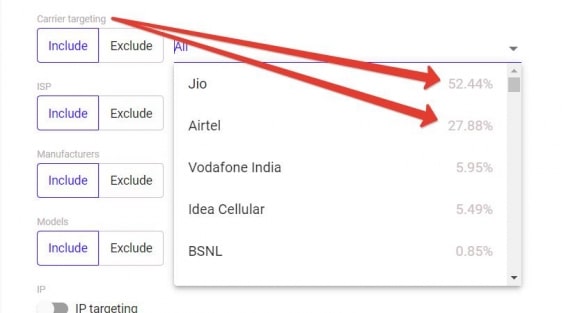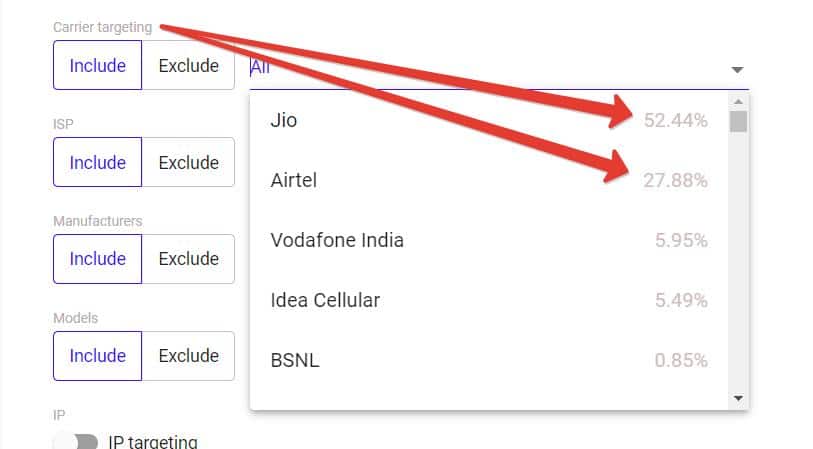 Create a separate campaign for New Subscribers

Choose to display the ad to New Subscribers as this converts better than users who have already seen push ads before.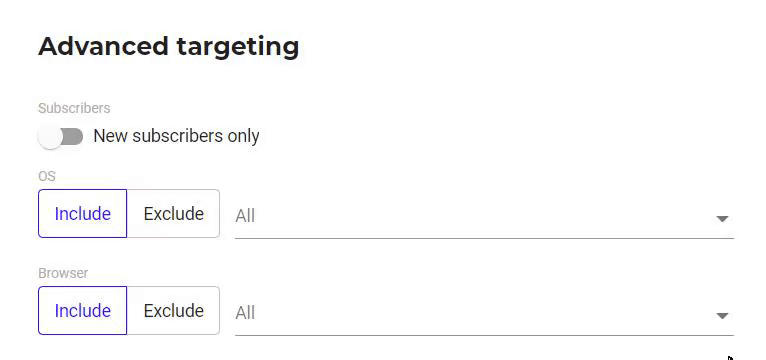 Remove Remnant sources but keep New, Standard, and Premium on. Since we are focusing on new subscriptions, it's good not to narrow everything down too fast. But you can stick to just Premium sources.

Premium sources are the best in the network. It is optimal to start tests with them. You will immediately see whether there is a result or not.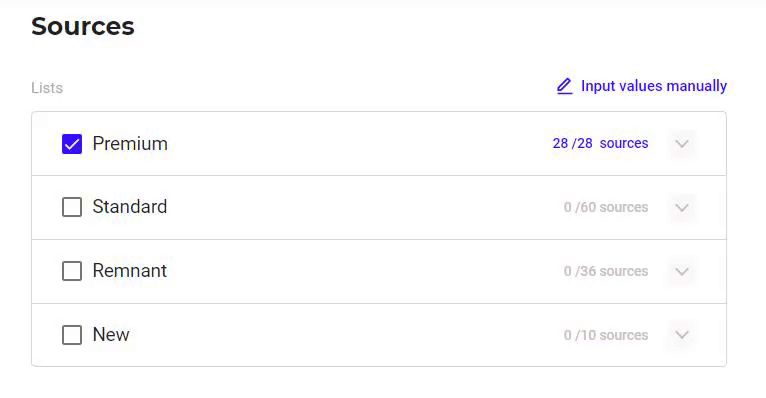 Use In-Page push or iOS Calendar push to get the iOS audience

Launch these campaigns separately from the main one. Choose the sources marked with a black dot near the four-digit number for calendar push. A green dot indicates in-page push notifications.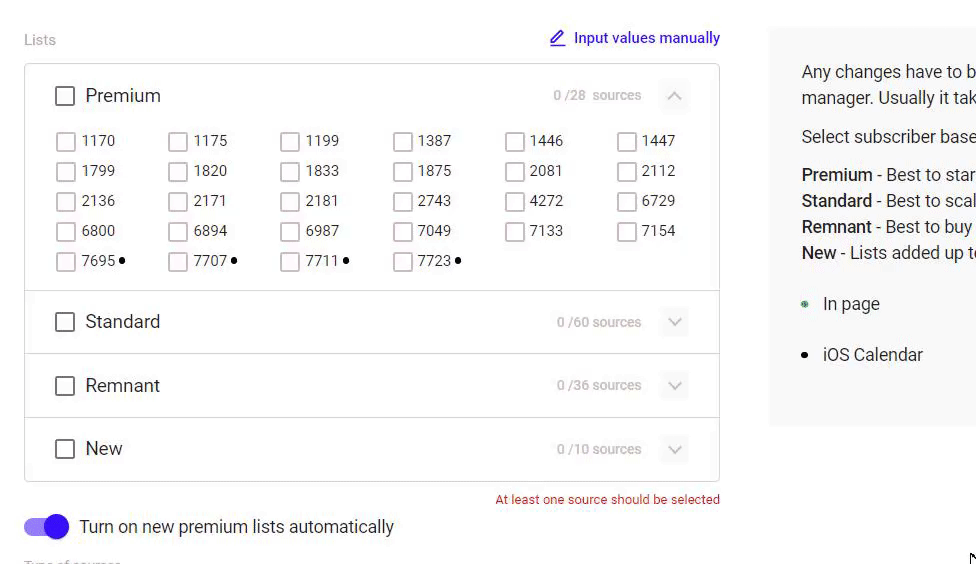 That's it for setting a VPN marketing campaign. Run your campaign for a couple of days and wait for conversions to come in. But we're not done yet!
5. Optimize your campaigns
Setting up Automated rules can make optimization easier. You can automatically block Publishers or Subscribers List that have spent a specific amount but haven't delivered conversions.
Conversely, you can automatically whitelist or increase bids for good-performing sources the same way.
Here are more tips for optimizing and scaling your VPN campaigns:
If you're running a CPI or free trial offer and you've been receiving conversions, have a look at the time of day that conversions occur. You can then either edit your current campaign's schedule or create a duplicate campaign focusing on these times of the day.
For Click2SMS or pin submit conversion flows, don't forget to take a peek at the mobile carriers that convert better. If you see one that outperforms the others, create a separate campaign for it.
If you want to scale in a bilingual country, you can test ad creatives that use a different language and limit the distribution based on the browser language.
Read how to use any media buyer's Superpower —
Automated Rules.
List of the best VPN offers for Affiliate Marketing
31553 VPN-GR (all carriers) / payout: $8.5;
22141 VPN – PT (Meo, Vodafone, NOS) / payout: $2.98.
VPN master – US CA UK AU DE; CPA (trial), $2.2;
Hideout VPN – US/CA/UK/AU/JP; iOS; CPA, $9;
Best VPN – UK/US/CA/AU/JP/DE; iOS; CPA, $10;
Force VPN – US; iOS; CPA, $10.
[WEB/WAP] Norton 360 Deluxe – Private Creative Approval* (CPS) United States (2394066), $76,50;
[WEB/WAP] Norton 360 Deluxe – Private Creative Approval* (CPS) EU (2394817), $60, 00;
[WEB/WAP] Norton 360 Standard – Private Creative Approval* (CPS) EU (2394816), $60,00.
[WEB/WAP] Norton 360 Standard – Private Creative Approval* (CPS) United States, $60,00;
[WEB/WAP] Norton 360 Standard – Private Creative Approval* (CPS) Brazil and Argentina, $20,00;
[WEB/WAP] Norton 360 Deluxe – Private Creative Approval* (CPS) EU, $80,00;
[WEB/WAP] Norton 360 Antivirus Plus – Private Creative Approval* (CPS) – India, $10,00;
[WAP – iOS] AdBlock+ Safari VPN *Malware LP* (CPE) United States, Canada, $7,20.
Final Thoughts on the VPN Vertical
VPN is undoubtedly a hot vertical right now and will continue to do so in the next few months (or even years!). It is a good time as any to start learning how to milk this vertical. You can start by promoting free trials, slowly moving towards CPS and RevShare offers the more you understand your market.
Even with spy tools that will give you the exact ad creatives and landing pages to use, there are still several factors to take into account. In the world of affiliate marketing, testing is key to finding your goldmine, so keep at it!
---
Start earning on VPNs with RichAds!
What is RichAds?
🔝 Push and pop ads,
🔼 Domain redirect traffic,
🔝 CPM for domain ads starts from $ 1.5,
⏫ CPC for push ads starts from $ 0.003,
🔼 CPM for pops — from $0.5 in Tier 3, $1 in Tier 1,
⏫ large volumes of available traffic in more than 200 goes.