« Back to Glossary Index
Push ads meaning
Push ads (or push advertisement) are one of the newest ad formats. It appeared in 2018. The main element to engage users is a push notification (or push). Push is a popping up message which looks very much like the new message from the messenger. It contains 2 pictures, a title, a description, and a link to some landing page. Push notification appears in a separate small window in the right corner of the screen on a user's computer or the top of the mobile phone.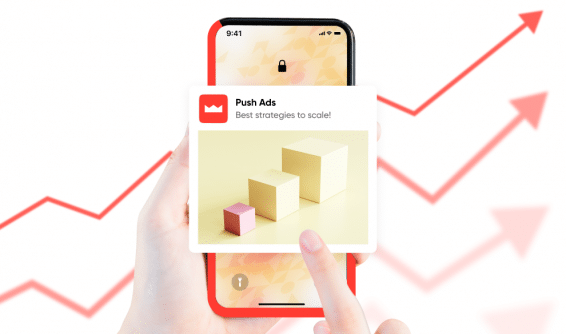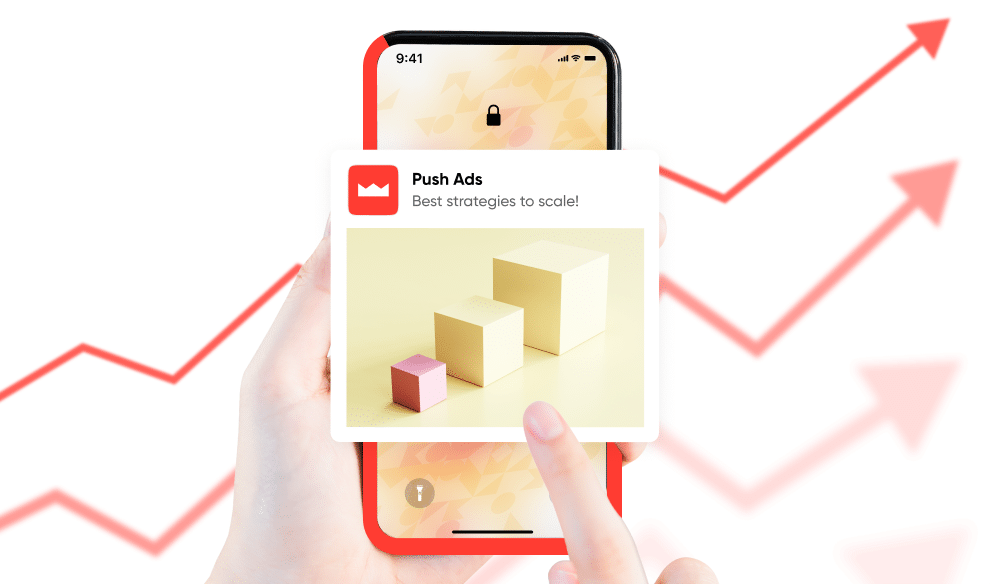 What verticals to choose for push ads?
Offers that solve users' problems right now show especially nice results on push notifications. It's better to choose offers that are aimed to a wide audience with different needs.
A large number of users have the needs in:
money and status (financial offers, gambling and betting, sweepstakes and coupons, e-commerce);
health and beauty (weight loss products, self-care, medicine, biologically active substances);
dating;
entertainments (gaming, VR, video and streaming services, gambling and betting, adult);
news and education (subscriptions to different services (weather, horoscopes, news), online education);
mobile apps and anti-viruses would also work well.
Too specific offers that are interesting for a narrow range of users will hardly be successful on push notifications. Push marketing is appropriate for promoting B2B products and services.


Download e-book about push notifications for free
In our e-book, you'll get some extra knowledge to make your work easier in 2021. All main trends of push ads are inside!
The book is constructed in the form of questions and answers. Each question is covered with responses from 7 experts. Sometimes they share opposite points of view on the problem.
The e-book is divided into 4 chapters. They are the same as the main stages of running any push ad campaign + bonus:
How to Start: best geos and verticals, tips on settings;
How to Optimize: best rules for auto-optimization;
How to Scale: main strategies and mistakes on scaling;
Push Ads Trends 2021: what to expect from push ads.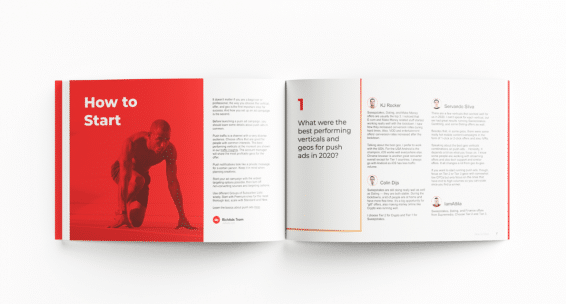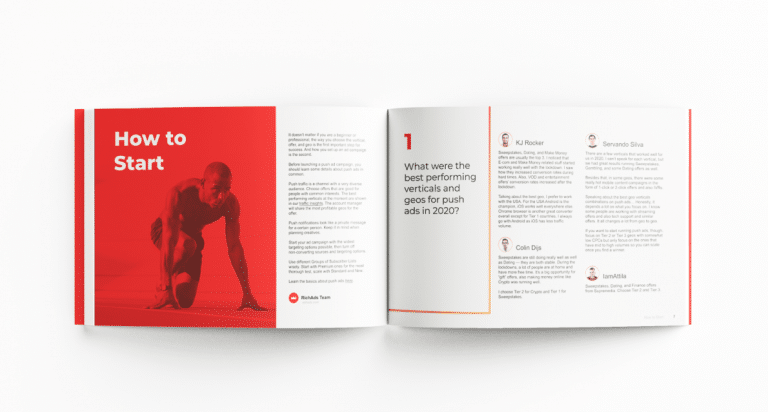 Related articles:
3 main steps for successful running push ads campaign
---
What is RichAds?
🔝 Push and pop ads,
🔼 CPC starts from $ 0.003,
🔝 CPM from $0,3 in Tier 3, $0,5 in Tier 2, $1 in Tier 1,
⏫ large volumes of available traffic in more than 200 goes,
🔼 Best niches: VPN, antiviruses, Dating, Sweeps, Gambling, Betting.