The main question is how to scale push ads without destroying them. At first glance, it seems a natural process, and nothing can spoil it. After optimization, the campaign is working well, add money, and earn more. But it only seems so easy. Scaling, like any advertising step, has its difficulties.


When to scale push ads?
Before we start dealing with how to scale push ads, let's discuss one more thing.
Push ads have some main parameters that indicate the campaign's success: CTR, CR, and ROI. They are all important, but not always for making decisions: to scale or not.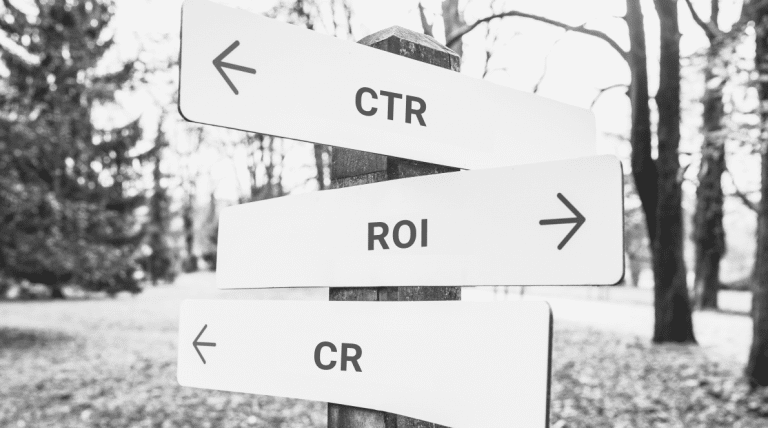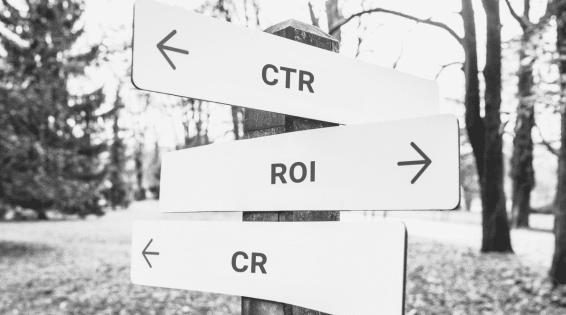 CTR indicates how your creative attracts users. It is a primary parameter for the start and optimization.
If you see high CTR but no conversions, it's time to check the creative and landing page's combination. Is the URL leads to the right page, the offer is clear, and the CTA button conspicuous? Check these points to find the problem.
Pause your campaign and look for the moment when users lose interest. Under such conditions, you have nothing to scale — it's time to find the perfect match of the creatives and landing page or correct mistakes. Time to increase push traffic is ahead.
Find 30 basic ways to increase your CTR here.
The other situation is when the income from payouts is approximately equal to the cost of buying traffic. This is an ambiguous situation to scale push advertising. The campaign is not profitable yet, but it may be.
It is risky to scale at this moment. Wait at least for 1-2 days. If ROI won't grow — don't scale.
At last, if your campaign shows a positive ROI for a couple of days — it's time! Scale push traffic to get as much profit as possible.
How do you understand that a push ad campaign is ready for scaling?

This one is easy. If I see conversions and at least -50% ROI or more, it's time to scale up slightly.

Servando Silva, Affiliate Marketing Expert
---
Simple: is it converting every time you are competing with a budget? If it is, then you can scale across other platforms.

No algorithm is perfect. ROI is just the only parameter that is important.

Ian Fernando, Affiliate Marketing Expert
3 ways to scale push ads
Here are 3 ways for scaling push campaigns:
on one network;

on other push ads networks;

extreme option — when you switch to push ads from other ad formats to scale a campaign.


Each of the ways has its advantages and disadvantages. Increasing push traffic in one ad network is a safe and predictable way. A proven source is a good idea. The only cons: the amount of traffic there is limited by network capabilities. Once you have to stop the campaign because of its burn out. 
Also, this is the best option to learn how to scale push ads for beginners. If the campaign has positive ROI, it's hard to screw up, unlike launching it in a new ad network.
The second way that affiliate marketers widely use to scale push advertising is to add the same campaign in the other push ads network. This is a more risky way. Even if the campaign shows promising results in one network, it may break out in another.
Push ads are about the subscribers or real people, and in another ad network, the audience will vary. The same offer may doesn't work, so you need to test it once again.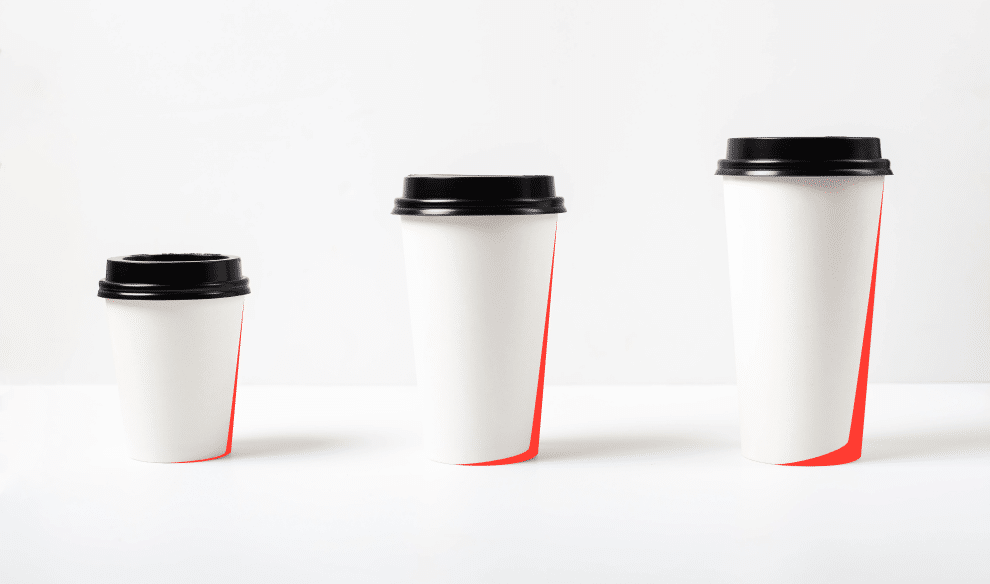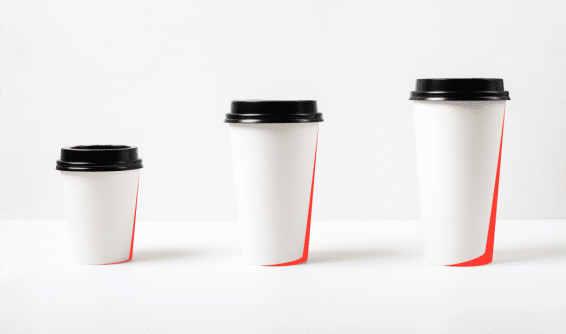 The most challenging way to scale is to try another ad format. Yes, there is a risk of failure and a way to find more profit if CPL will be lower.
You'll also need time to adapt ads and find the right angle that converts. But this way may engage a new audience with colossal traffic volumes and make an incredible profit if you are not afraid of difficulties.
Keep in mind that there is always a risk of spending the budget and not getting profit in a new network or a different format. But without these inevitable risks, it will not be possible to increase earnings. Leave this path for experienced marketers.
How do you usually scale your push ads campaign?

First, I like to scale vertically on one network and get it as big as possible. When I feel like we're not getting anything more, then I scale horizontally to other networks.

Nick Lenihan, Affiliate Marketing Expert
Learn more about scaling ads from the experts in the RichAds ebook.
The main strategies to scale like a PRo
Now you know the answers on time and ways of scaling push ads. It's time to discuss the strategies how to scale your ads.
Here is the scaling map for all 3 ways of scaling.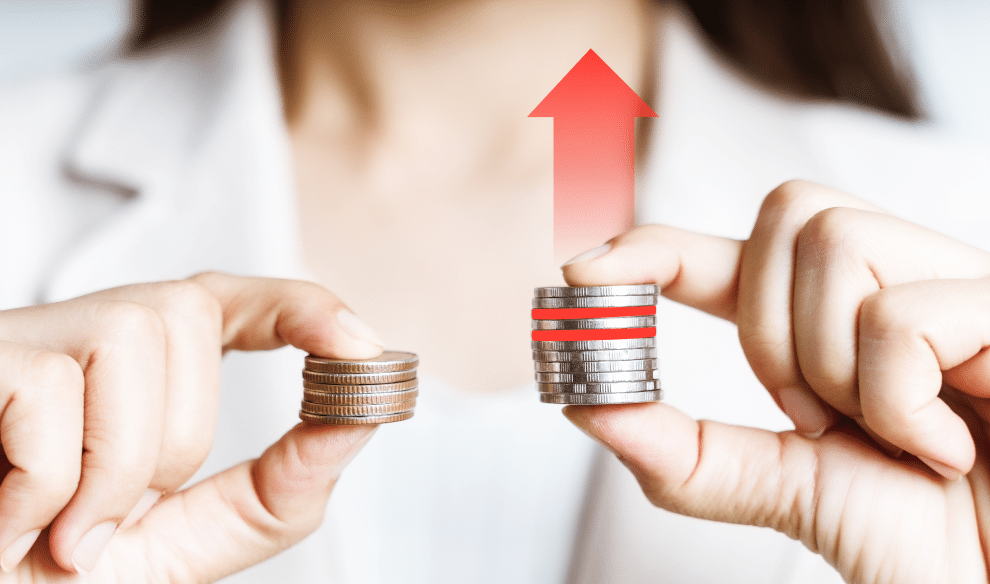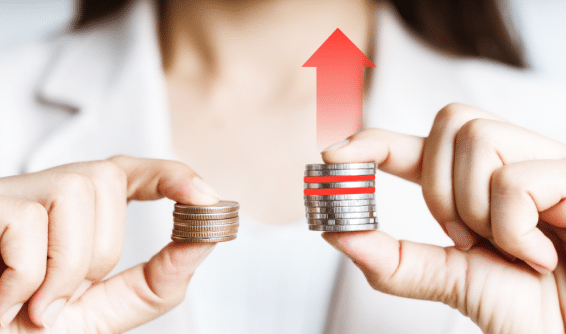 How to scale push traffic in the same ad network
1. Add money to your budget 
The first thing required to scale a campaign is to increase the budget. If you want to get more, invest more. 
As much as you would like to get the most, be careful. The practice of significantly increasing the budget may not bring the expected results.
Experts advise to increase the budget gradually and analyze the results every day. There is no need to start with micromanagement (checking the campaign every 2-4 hours). The most effective option is to analyze statistics for the day.
If you started scaling push ads in a moment, the campaign is close to the positive ROI but doesn't reach it — be maximum careful. Don't add more than +10% to the budget.
If your ROI is consistently positive: we recommend adding 30-50% or more, but again, do it gradually.
One more thing to discuss is to limit the daily budget or not. Every affiliate manager has their strategy on it. On the one hand, those limits save you from overspend if something went wrong. On the other, limits will hold back your profits. It's up to your experience which way to choose.
How do you increase the budget while scale push advertising?

I use small increments of +10%-50% spend per day. If the daily budget is not spent, bump the bid slowly. Rather underspend than overspend.

Colin Dijs, Affiliate Marketing Expert
2. Increase the bid and use Micro Bidding options
This is the method proven by hundreds of marketers. And it works! Everybody knows that high bids allow buying the best quality traffic.
If you don't want to pay through the nose, make sure that your bid is slightly above the top bid at the moment.
At RichAds you can see the top and average bid for the country you run ads. The system continuously updates this data according to the auction results.
Reload the campaign settings page to see current bids near the targeting section.


Increasing is not the only thing that can be done with the bids. 
RichAds platform can help you to use the bid strategy wisely. Until you start to increase push traffic, you got tons of data. Why not use it?
Not all the sources in one ad network need high bids. Some of them convert well on average bids. No need to overpay! Set up Micro Bidding options for a publisher, device, creative or other parameters and save money.
See the examples of how it works here.
---
3. Scale with suitable sources to skim the cream
The first thing marketer wants to know — which of the sources converts better. According to their performance, the RichAds team divides all traffic sources for push, pop, and native into several groups.
The best performing group — Premium — converts 61% higher than Standard ones. Use this knowledge for successful launch on the best traffic.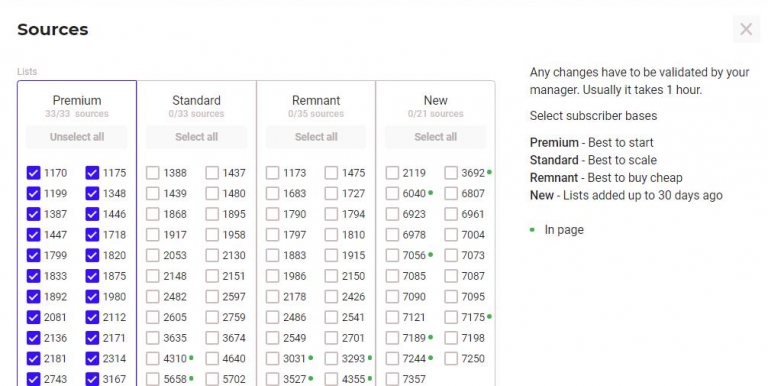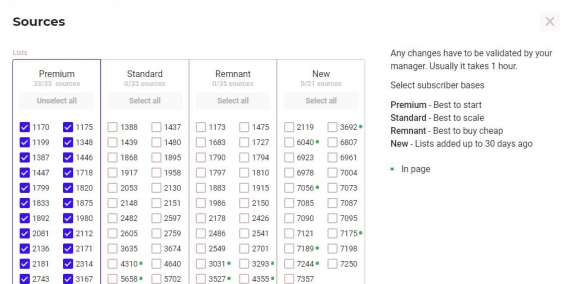 The best strategy is to start with Premium sources. If everything goes well, for scaling push ads add Standart, then Remnant, and New.
No worries if you started with RON! Estimate the size of the budget.
You most likely did not have the time and budget to test all the sources entirely because the push network size is considerable. So the rules are the same: start only on Premium sources and wait for results. If everything is OK, keep adding sources from other groups gradually, as shown above.
Don't disable working blacklists so as not to waste money on the sources you've already tested.
---
4. Change the limits of impressions to make more
When it comes to launching a new push campaign, our experts advise limiting ad impressions to 1-2 per day. An exception can only be made for concise campaigns or launches before significant events (competition finals).
Everything changes when you start scaling! At this stage, set up 3 or even 4 impressions per day to make us much as you can.

---
5. Try to add another device
Push ads is about mobile traffic. It's true. Above 96% of RichAds traffic comes from mobile devices. But it's still 4% of desktop traffic that can bring profit! Just try it!
Copy the campaign and run it for a new device. In some countries and verticals desktop is super profitable. Ask your account manager which ones to try.
One more advantage is that bid for desktop traffic has lower cost than for mobile.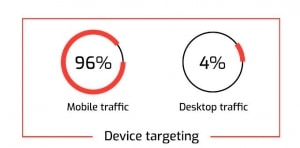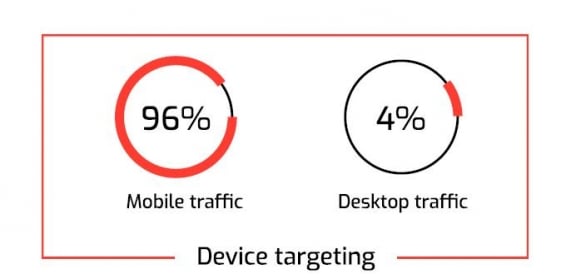 ---
6. Enable retargeting to return the users
And finally, last but not least, strategy: add retargeting.
Perhaps the user was distracted by something from the conversion. Why not give it another chance?
Read about the main mistakes that can be made during scaling, and how to fix them here.
How to scale push traffic in other ads network
At some point, the network in which you launched and scaled will work out its own. Then make a decision: stop the offer or try to get even more in a different ad network.
At RichAds, you can duplicate the campaign from the other ad network in two clicks. This can be done for Push, Pops, or Native ad campaign. There is no need to set up a push ad with all setups.


Remember about the peculiarity of push notifications: your success will largely depend on your subscribers. They will be different in each grid. Therefore, transferring the same settings may not work. Take some time to test and optimize before you scale.
Here are simple rules to make your way to success in the other push ads network shorter:
use proven sources with high-quality push traffic to scale;

ask

the account manager

about the potential of the offer and the whitelist for it. This way, you can test faster and save a budget.

start from the testing stage with the same daily budget as in the first ad network;

launch with at least 5 creatives, some of them should be the best one from the previous network;

check the settings and start with more wide ones to see if something work differently (some OS or сьер else may perform better, give them a chance);

start testing with Premium sources;

wait at least a couple of days to see conversions;

don't start scaling on more than 2-3 ad networks simultaneously; this may lead to a lack of time and no time for proper optimization.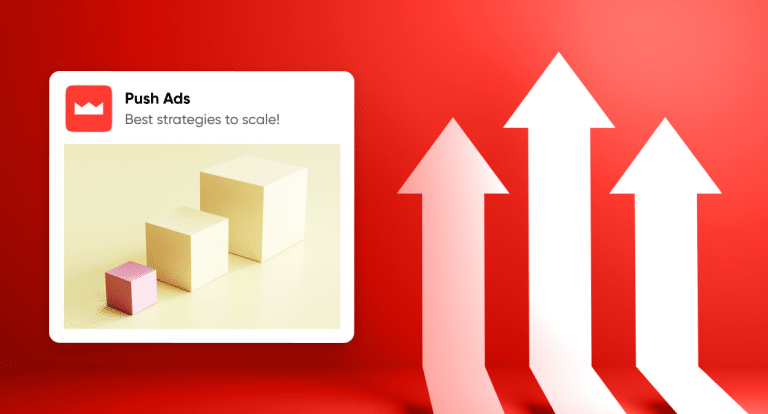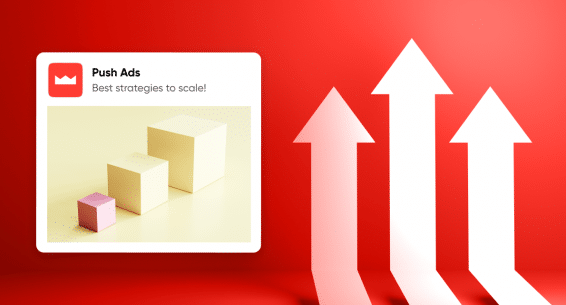 How to scale ad with other ad formats
One of the ad format experts advise to scale ads with are push ads.
Let's look at the benefits of a new format that not all marketers have evaluated yet. Of course, we speak about push notifications.
Some points about the benefits of push ads:
the audience are real people who subscribed to push ads by themselves;

users loyalty is higher than in the other ad formats because of their desire to subscribe;

the audience is about 450 mln people all over the world;

100% delivery of ads, the users will get the notification when they come back online;

CTR of push notifications higher than in other native formats;

low costs, CPC starts at $0.003.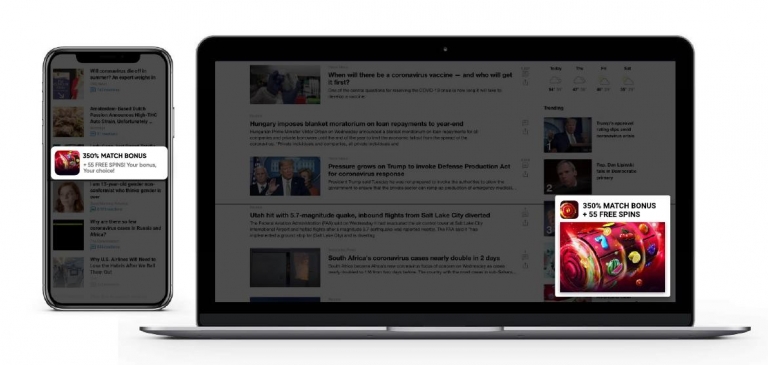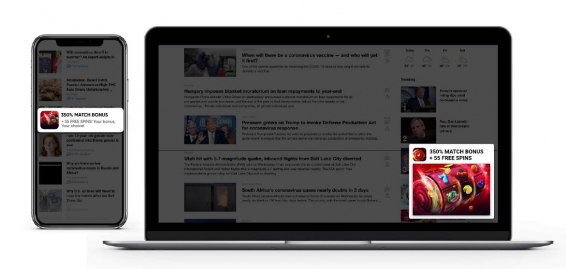 The only difficulty you may face scaling on push ads after the other ad format is that you should transform your creatives into the push format. It also may lead to some transformation of converting angles.
At least a new format may give you great profit with a vast new audience. Why not try? 
---
Advanced push advertising is not necessarily always about scaling. Affiliate marketing is difficult to predict. We hope these strategies to scale will help you to be a king.
Try to implement them using Rich Ads!
Scale with RichAds right now
What is RichAds?
🔝 Push and pop ads,
🔼 CPC starts from $ 0.003,
🔝 CPM from $0,3 in Tier 3, $0,5 in Tier 2, $1 in Tier 1,
⏫ large volumes of available traffic in more than 200 geos.