The affiliate manager from Mobidea, performance manager from RichAds with an experienced affiliate expert Nick Lenihan discussed how to run Sweepstakes in 2020. Popular offers and regulations, creatives and landing pages for sweepstakes, set up options — all of these points were covered during the webinar. Also, we've created a pack of knowledge for affiliates about sweepstakes that consists of the webinar, an e-book, and a pack of icons.
2020 was a rollercoaster year for most verticals except Sweepstakes. Sweeps are still rolling. Experts say that Sweepstakes is a vertical that will probably always exist in some form or another. "Also, it's very newbie-friendly and has a very low barrier to entry, however, the competition in Tier 1 countries, like most verticals, can be high," adds Nick Lenihan.

Sweepstakes on Push ads? Why not!
Our statistics show that during the whole year Sweepstakes is one of the most popular verticals on push advertisement at RichAds.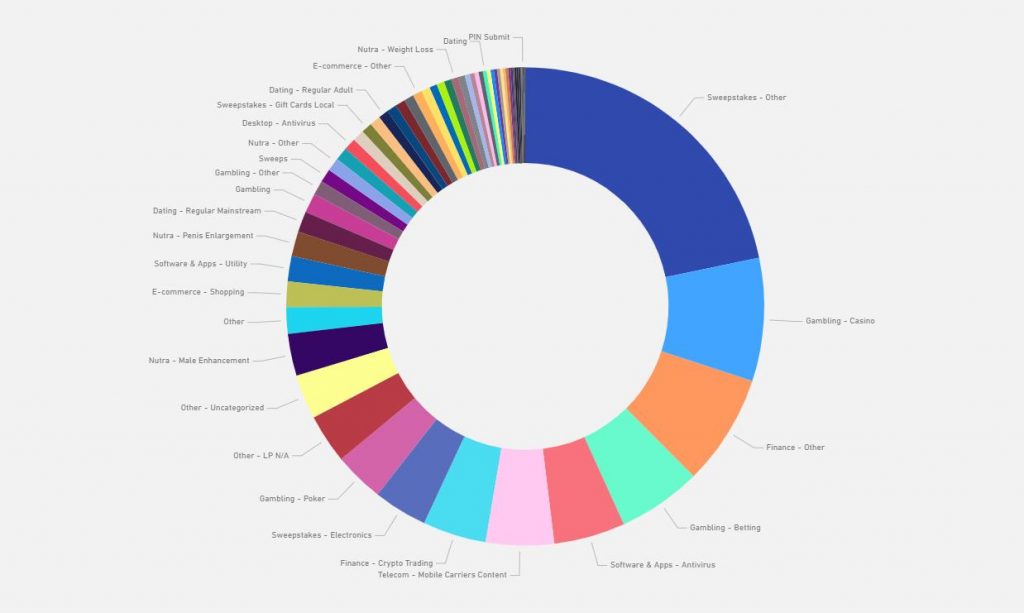 And our experts prove our observations and statistics.
Push notification traffic is used mainly by affiliates to run traffic to sweepstakes offers… and for a good reason: it converts.

Nick Lenihan
---
Right now most of the guys I'm working with usually buy pop or push traffic. To be honest, for the two of them, push has been delivering more quality and user engagement as it's a new traffic source type versus much older pop to whom users are desensitized.

Francisco Guerreiro, Mobidea
What's on the Webinar agenda?
✅ How to prepare a push ad campaign for the start:
creatives, 

landing pages.
✅ How to set up a push ads campaign. 
✅ Optimization tips on push ads.
✅ How to choose a profitable offer.
✅ Main mistakes and how to avoid them.
More details about the pack of knowledge about sweepstakes
Have a look what's inside the pack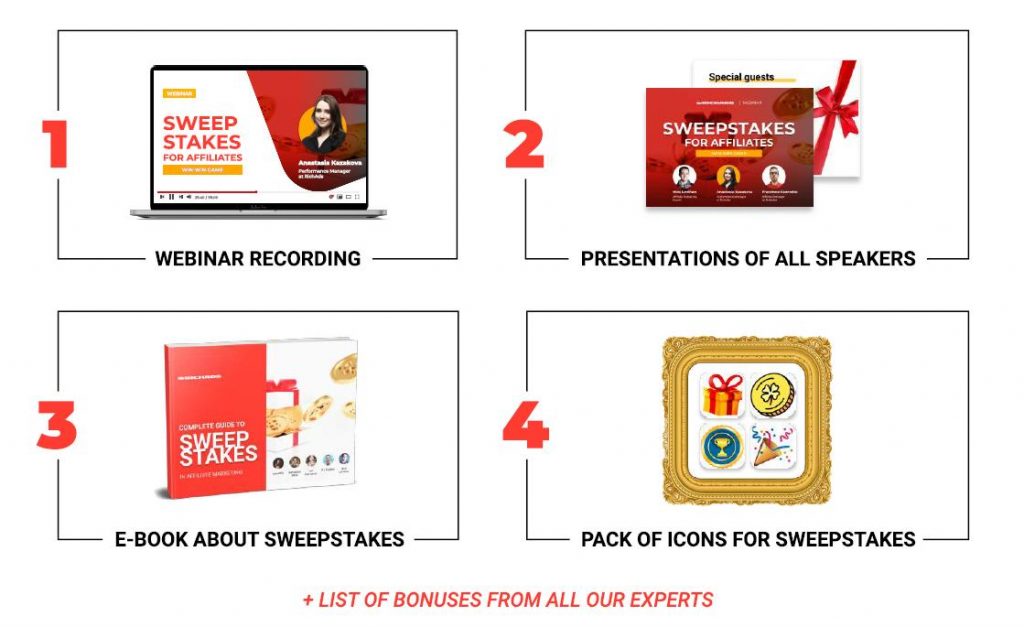 Special for this webinar, we've updated our main guide about Sweepstakes based on the opinions of 5 great affiliate experts: IamAttila, Servando Silva, Ian Fernando, KJ Rocker, and Nick Lenihan.
The e-book is full of examples and it covers all the main points: offers, geos, different user flows, languages, creatives, and landing pages, main steps on launching, etc..

Now you know the basics. And when you know the basics it's much easier to create some new approaches and get your profit. Let's have a win-win game on Sweepstakes!

Let's get started with RichAds
What is RichAds?
🔝 Push and pop ads,
🔼 CPC starts from $ 0.003,
🔝 CPM from $0,3 in Tier 3, $0,5 in Tier 2, $1 in Tier 1,
⏫ large volumes of available traffic in more than 200 geos.