Sweepstakes is one of the most popular verticals which is been profitable for advertisers for a long time. Competition among affiliate marketers becomes higher and higher, and cutting lemon is not so easy as it was before.
What to consider when choosing an offer
Not only performance marketing newbies but also mature specialists choose sweepstakes. Why not? Some offer types allow newbie affiliates to try themselves out without losing large budgets.
At the same time, there are offers, attractive for skilled affiliates.
Among sweepstakes, anyone can find an offer and try to make a profit on it.
Among advertisers, it has been argued that the sweepstakes vertical is one of the simplest ones to make a profit.
Some funnels don't require great effort: fill in some fields, leave an e-mail and conversion will be charged. But things aren't that simple.
There are 4 types of offers:
SOI (Single Opt In) and DOI (Double Opt In)

– in the first case leaving your e-mail is enough, but in the second one the e-mail should be confirmed;

CC-submit (Credit card submit)

– except personal data, you should type your credit card information and a small sum of money will be written off from it;

Pin Submit

– conversion will be charged when a user send paid SMS or pay for subscription another way;

IVR (Interactive Voice Response)

– to confirm data it's necessary to call and confirm your personal website pin code.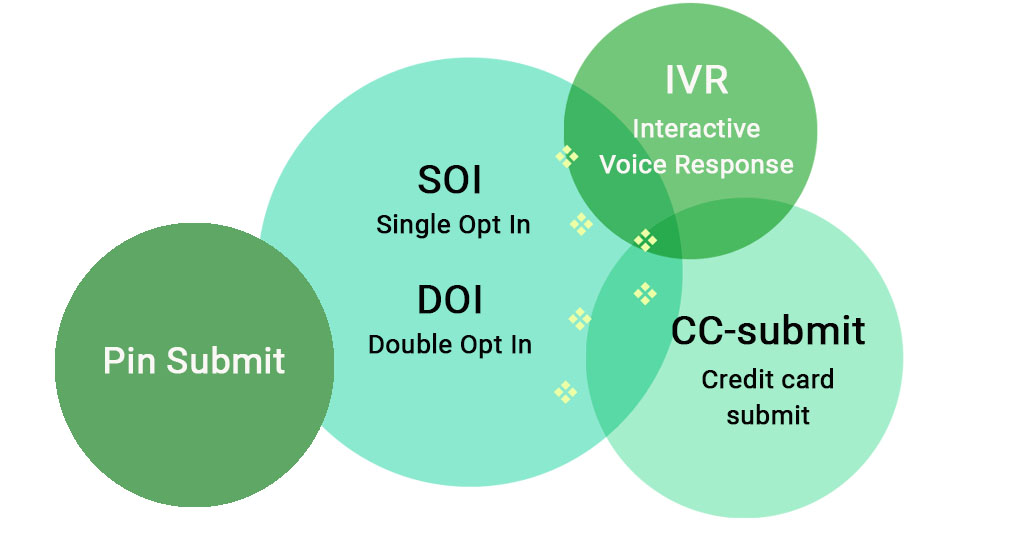 SOI and DOI offers seem to be very simple to get conversions. You can make money on them in developed countries where advertisers are ready to pay for clients' private data. In developing countries, such offers appeared not long ago, and the payouts are quite low.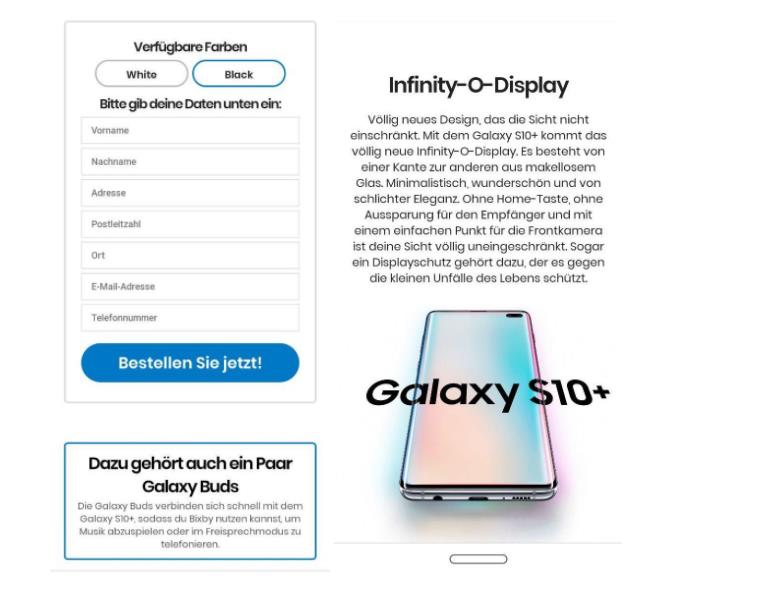 Despite GEO, the payouts on such offers are the lowest in the vertical. The usual, the simplest the action, the lower payout for the conversion.
But there are also hidden dangers.
Experienced affiliate marketer's advice

Even in the simplest offers, you can find a questionnaire where the user will be offered to fill in a lot of fields.

This funnel may seem very simple, but due to the long questionnaire, it will not give a lot of conversions.

It's necessary to estimate the number of fields the user should fill for the pixel to be activated. It shouldn't be too high.

Besides, some advertisers are very sensitive to the data validation, and if the data are incorrect, the conversion may not be taken into account.
СС-submit offers are popular around the world and more complicated in getting conversions. The funnel is more difficult in this case: besides the questionnaire, you should type the credit card data, from which a small sum of money will be written off.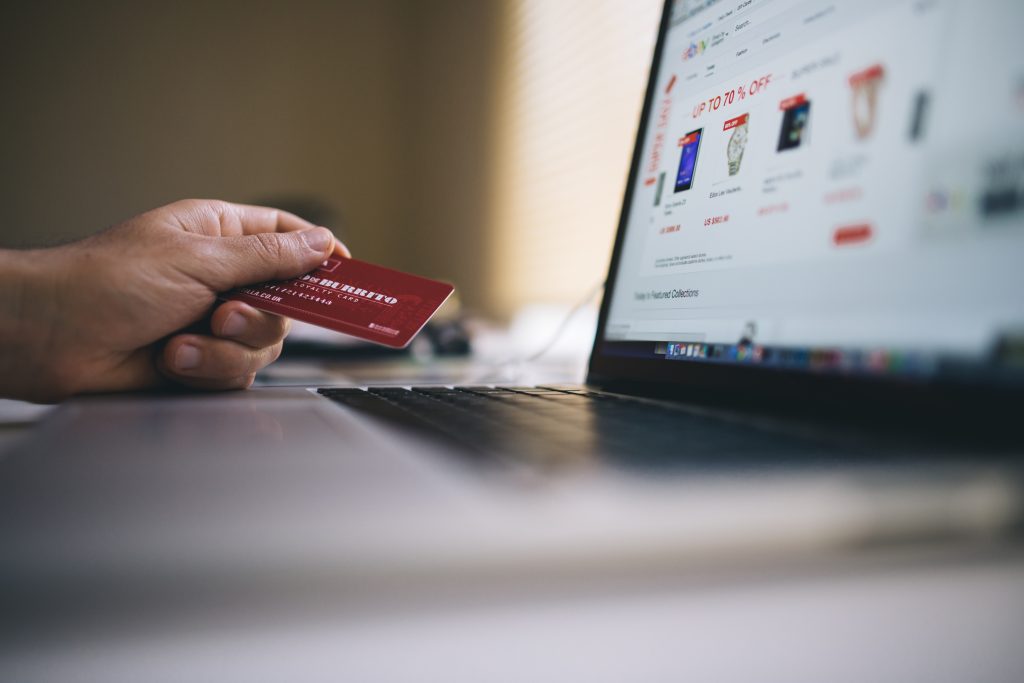 The payout for such offers may be up to 40 dollars, especially in top countries from Tier 1 (Germany, Great Britain, and the USA), but the competition for the traffic will be high.
In countries from Tier 2 and 3, CC-submit appeared more recently. The main difficulty in these countries is that the users know less about this type of offers. Your task is to inform the user about the vertical and how he can make a profit. It's important to explain that the lottery is absolutely safe.
Experienced affiliate marketer's advice

Countries from Tier 2 and 3 become active participants of the sweepstakes market.

The experience has shown that it's easier to get high ROI here.

In the case of CC-submit, there may be unexpected difficulties with processing from advertisers.

Most frequently the thing is that not all credit cards can be accepted.

For example, there are a lot of such offers in France and there are no problems with credit cards. But in Mexico, there are some difficulties with credit cards' validation and it's more complicated to run offers successfully there.

***

If you want to try your luck in well-developed countries, remember that the users are more financially educated there. It's very important to explain the reason why the user can win an iPhone or should type his data. Use pre-landing pages with logical lead to the main page of an offer.
IVR offers are quite rare, but some affiliates manage to convert them.
The success of conversion here depends on the duration of the user's talk. To get conversion it's necessary to maintain a conversation for at least 2-3 minutes. It's quite long in our messengers era.
The challenge of work with such offers determines the quality of connection in different GEOs. In such offers you should always check the performance of the telephone network: whether there is 24/7 support (to prevent the leak of leads), what is the answer waiting time and whether everything is OK with the connection.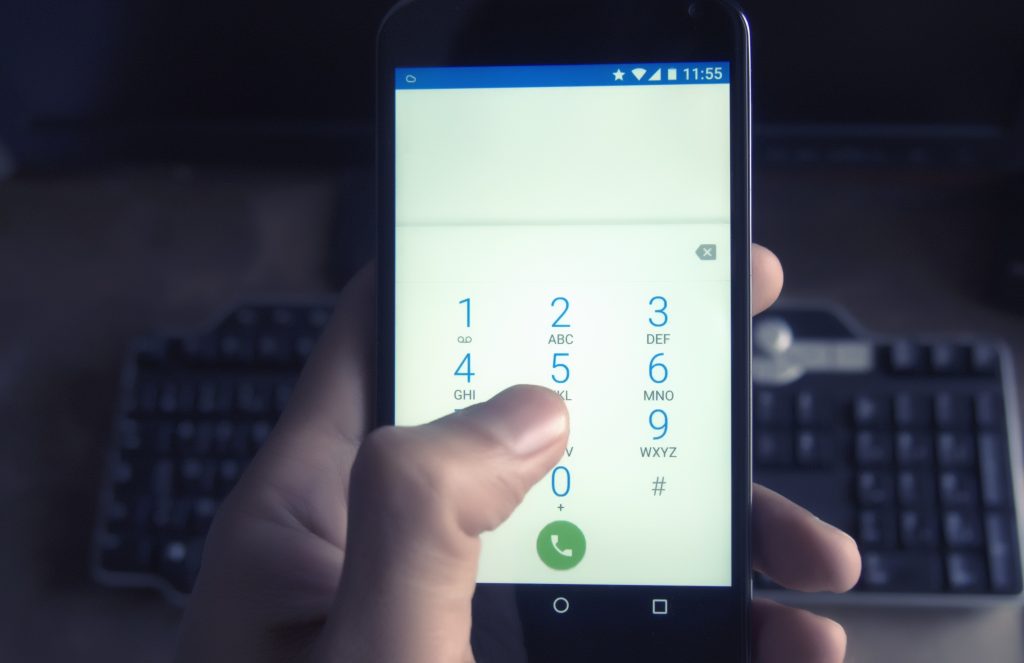 Pin Submit is a quite specific area of sweepstakes vertical. They also have funnels with prize lotteries and can be attributed to the sphere of mobile subscriptions. We will talk about them in more detail in the next posts.
How to promote sweepstakes: The
secrets
of converting creatives
Any campaign requires hard work on choosing and testing different variants of creatives. The advantage of campaign launching at RichAds: you can add up to 10 different creatives in one campaign and make qualitative split testing.
Where to find ideas for creatives?
What do you think about using spy tools? Why not? But everything requires an approach.
If you are tired of making up new creatives, we can make them for you for free. Ask your account manager about the details.
Experienced affiliate marketer's advice

Using spy tools filter relevant creatives for the last 1-2 weeks. Creatives annoy users.

Using older versions you risk entering the market with creatives that don't work.

RichAds experts assume that the more a user sees the same images on push notifications, the lower the CTR and the possibility of conversion.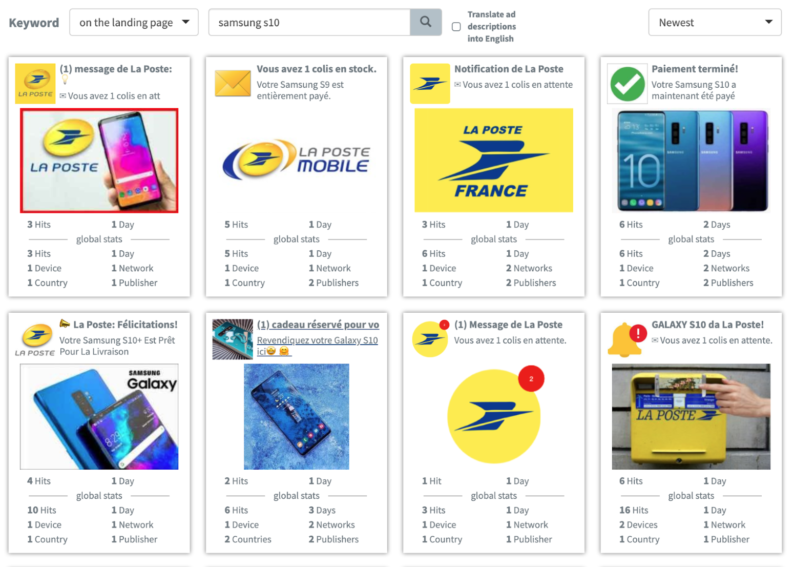 Have you found fresh popular creative?
Take the idea but rework it, implement small changes to make your creative look different. If you use an icon with a gift box, try another angle or image.
Use the principle of small changes with the help of a photo editor: add bright details in the image. You can add fireworks or festive ribbons to the gift box.
In our blog, you will find the guide on creating converting headlines and creatives for sweepstakes.
Experienced affiliate marketer's advice

Small mistakes can lower the level of confidence in the lottery. The model of the cell phone you offer and the model in the title or description should always coincide.

***

Use the button of an e-mail or a new message as an icon. This method is familiar to a lot of advertisers. But if you add to it the red number "1", as if you have one new message, the creative will be more attractive.

***

Add headlines, icons and attractive emojis in your text. Fire?, gift box?, festive ribbons? will make your CTR higher by 5-20%.

***

For the offers with cell phones try to make an Android icon. It expresses the sense of the offer quite well (if we speak about drawing of the latest Samsung model) and doesn't contradict the rules of moderation.

***

You can make the creative's CTR higher using the image of the package in the country of your offer. If you work with an offer from the USA, choose the image with the box of the United States' mail. It will create the illusion of a real package that is waiting for the user at the post office.

Experience shows that such a method is really effective in France and Czech Republic, but you can also try other locations.

What is RichAds?
🔝 Push and pop ads,
🔼 CPC starts from $ 0.003,
🔝 CPM from $0,3 in Tier 3, $0,5 in Tier 2, $1 in Tier 1,
⏫ large volumes of available traffic in more than 200 geos.
Pack of 300 best icons for push notifications download here.
A few words about moderation of sweepstakes
Often push traffic sources limit or forbid methods that established themselves well for sweepstakes promo in other ad formats.
Mislead, using celebrities, and shocking headlines are forbidden.
Not all publishers agree to place the mention of brands.
RichAds moderator's advice

Remember that in the icon or the main image you can't place the picture of the brand – it will shorten the list of available sub-lists. You can show the photo of a cell phone and name the model, as the device itself is not a brand.

Besides, at RichAds unreliable messages are prohibited. You'd better not to claim that a person won an iPhone and get an e-mail. Inform about the possibility: "You can win an iPhone".
What to do with localization into local languages
Translate your creative and landing page into the languages of those countries from which you buy traffic. Creatives in the native language will convert better.
Remember that the citizens of European countries are not always fluent in the English language. Experts recommend not to work with English bundles in France.
In countries with a few state languages, the situation is even more difficult. For example, in Switzerland, official languages are German, Italian, and French. Whether to enter the market with the English language? Rather, it will make the process of getting profit more difficult.
Experienced affiliate marketer's advice

For the countries of Near East from Tier 1, English language bundles are the most suitable. If you want to try sweepstakes offers in UAE or Qatar, it's not necessary to use state language: people it this country are fluent in English.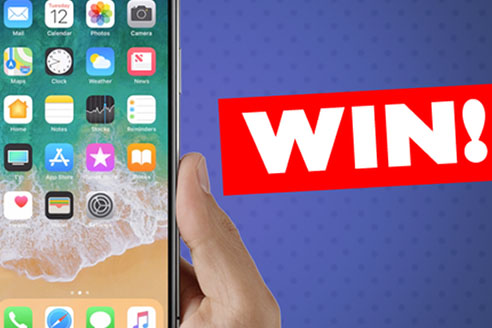 Sweepstakes pre-landing pages: tips on using
Some affiliates think that it's not necessary to use a pre-lander. But the experience shows that running sweepstakes offers successfully without pre-landing pages is impossible.
The peculiarity of the vertical is that you should prepare the user to leave their data. They should understand the profit from filling the questionnaire and typing private data.
In countries from Tier 2 and 3 pre-landing pages are especially important, the users here are only getting to know sweepstakes. For countries from Tier 1 pre-landing pages allow them to get a convincing explanation of how and why they can win a valuable price paying just $1-2.
Experienced affiliate marketer's advice

In pre-landing pages use the design similar to the design of the website which offers a lottery. It will make a shift more logical and will not cause inner protest. Don't place the company's logo on the landing page: it will hamper moderation. Use similar page making – make the user think that the pre-landing page is the offer's website itself.

***

Pre-landing pages with questions still show great results. Experts state that 3 questions are enough to attract users. The most important thing is not to ask too general or abstract questions.

Think about the valid reason why the company gives away prizes and your questions should support it.

Here is the questionnaire for the company that provides cell service, and the gift is an iPhone:

Which cell phone service provider do you use?

Which functions do you use more often: calls/SMS/Internet?

What's wrong with your cell phone provider?

***

Pre-landing pages with the possibility to choose a gift from 3-4 variants convert really well. You can put the wind in showing that one of the gifts is already given away. It will show that the offer is very popular, create imaginary hype and make the user continue.
Sweepstakes in 2020: trends, traffic sources, GEOs. Part 1
Sweepstakes in 2020: how to choose the best offer. Part 2
The last experienced affiliate marketer's advice

Build good relationships with your manager. He can make a lot for you. You will save your time and money if you go over details before campaign launching (targeting, sources, the competitiveness of an offer, how many new subscribers you can send to it).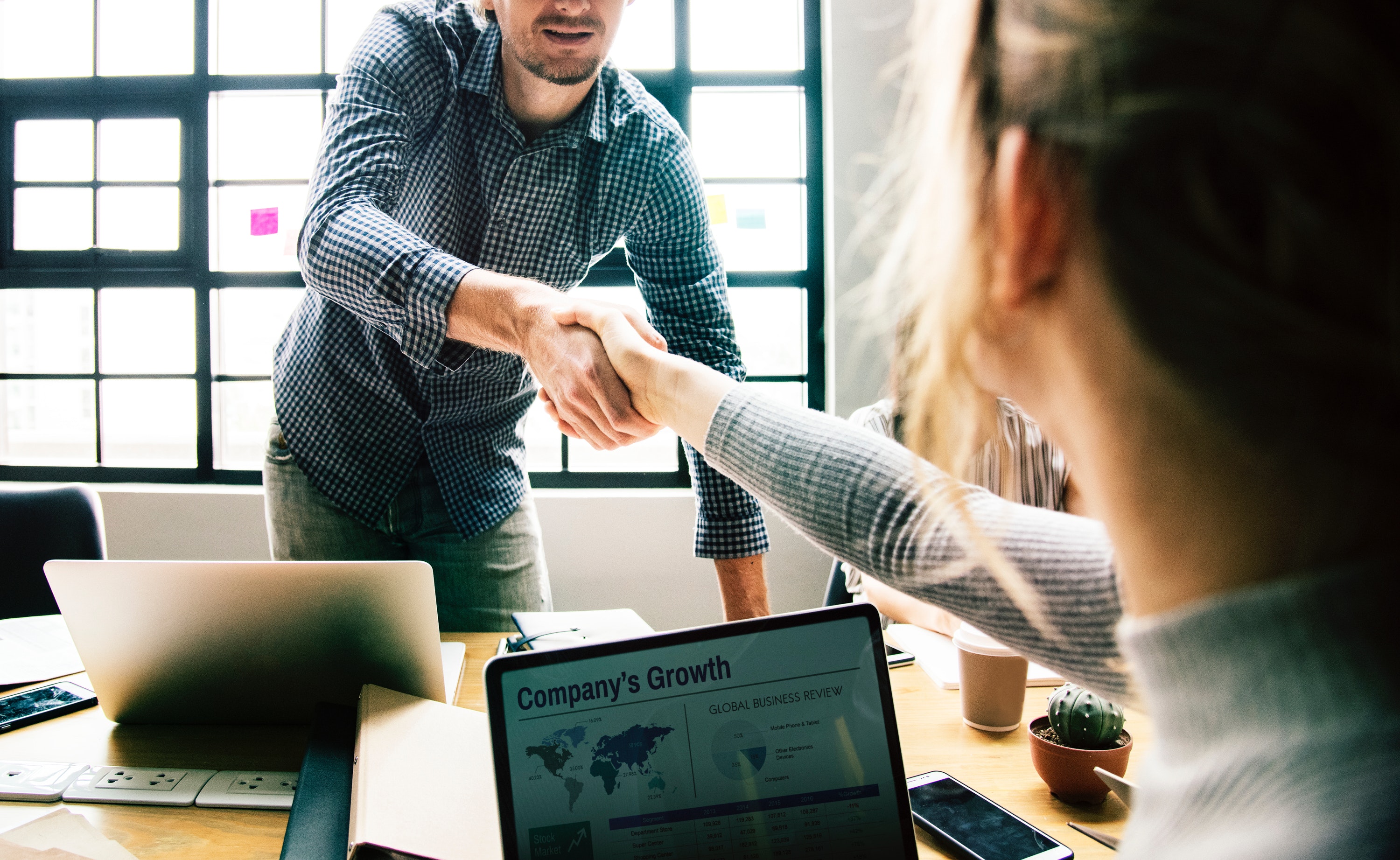 Sweepstakes vertical is a second popular vertical at RichAds, and our experts think that the trend will be the same. Sweepstakes vertical works great despite high competition.
Use experts' recommendations to run push ads successfully with RichAds.
What is RichAds?
🔝 Push and pop ads,
🔼 CPC starts from $ 0.003,
🔝 CPM from $0,3 in Tier 3, $0,5 in Tier 2, $1 in Tier 1,
⏫ large volumes of available traffic in more than 200 geos.
Appreciate affLIFT forum and users @1017, @meannn, @servandosilva and of course, @Luke for valuable data we have used in this article