« Back to Glossary Index
Sweepstakes vertical is one of the oldest niches in affiliate marketing. This vertical was profitable for advertisers for a long time, and still shows good
results!
Sweepstakes vertical meaning
Sweepstakes are lotteries and raffles where users may win the prize by chance. The user should make a certain action: left the contacts,
pay a small sum of money, etc. As a result, they get the possibility
to win the desirable prize, and an advertiser gets the user base to
work with.
A wide range of GEOs, different offers, and funnels types — all that
makes the vertical quite attractive. Not only performance marketing
newbies but also mature specialists choose sweepstakes.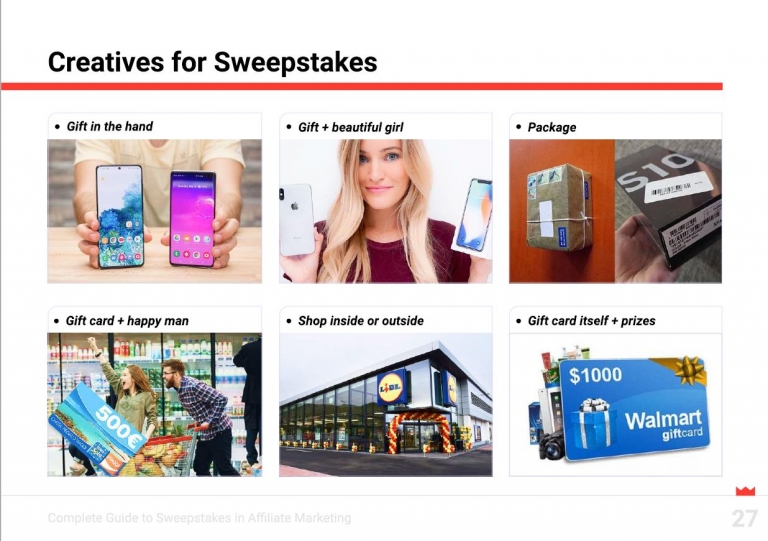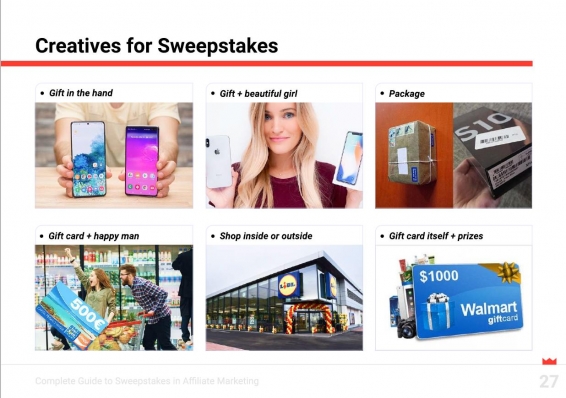 Sweepstakes are successfully run on different traffic sources. Some sources
are becoming less popular over time, new sources and possibilities
are appearing.

The most popular sources for Sweepstakes:
Facebook;
Push;
Pop;
Email.
? Learn more about Sweepstakes in affiliate marketing here ?


Related articles:
Use RichAds traffic to make a profit with Sweepstakes
What is RichAds?
✅ Push and pop ads,
✅ Auto CPA optimization,
✅ loyal and fast moderation,
✅ help of a personal manager,
✅ CPC from $ 0.003, CPM from $ 0.3
✅ large volumes of available traffic in more than 200 geos.
« Back to Glossary Index