If you were looking for the best converting bundle to start with, this is your sign to try Nutra in the USA. This vertical is a golden mine, both for beginners and experienced marketers, don't miss the opportunity to try it!
Nutra trends in the USA in 2022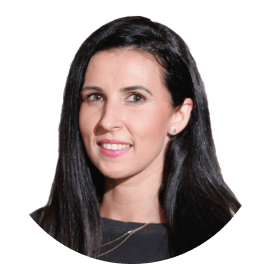 I've noticed several trends that prevailed in 2022. To be precise, they are:
More people than ever are using social media platforms to find content. The way consumers digest the content has changed, people are not going directly to news outlets to read the information, they stick to social media channels.

Most users spend hours daily on apps like TikTok and Instagram and as a result, we can expect to see a lot of advertising on social media platforms in the next few years.

Users are smarter in perceiving information. They're more careful about the information they perceive, so don't stick to very shocking or provocative headlines when creating ads.

Vision offers grew in popularity over the last year and became very in-demand, however, blood sugar and weight loss offers are still trending highly. Such offers are easier to sell and digest for consumers.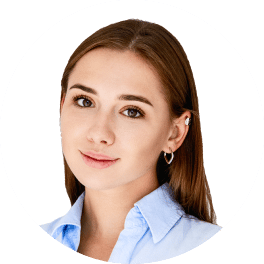 Daria Maichuk
RichAds Head of Customer Service
From our side I can see a continuous growth of Weight Loss and Men's Health offers.
More and more marketers launch them this year. We actually can see a seasonal increase, summer and winter are the hottest months to drive traffic to weight loss products, I believe this trend is going to continue.
What concerns Men Health offers, I reckon that their growth is connected with the fact that more networks allow adult traffic now, including RichAds. I can call these products an eternal golden niche which profitability won't fade in the coming years.
What is RichAds?
🔝 Push and pop ads,
🔼 Domain redirect traffic,
🔝 CPM for domain ads starts from $ 1.5,
⏫ CPC for push ads starts from $ 0.003,
🔼 CPM for pops — from $0.3 in Tier 3, $1 in Tier 1,
⏫ large volumes of available traffic in more than 200 goes.
USA: Peculiarities of GEO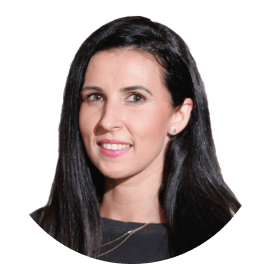 I can highlight several peculiarities when it comes to the USA GEO.
Offers need to be tailored for the US Demographic.
This includes tone of voice and having the American spelling rather than the UK for your copy. As an example of American vocabulary, I'd advise to use slang words, like "rain check" instead of "later". Or the most common one is to "have a crush on someone", such phrases make you sound like a native speaker.
Don't be dramatic or use shocking elements.
It's better not to use use words like "cancer", don't engage in any racial or political aspects, such phrases are very sensitive and have negative connotation for americans
Use big cities and states.
We find most of our offers target people over the age of 35 from states with the populous cities, for instance, California and the southern states. You can also try New York, Pennsylvania, North Carolina, think big, use the ones that are the most common and have a huge population.
Tricks for converting traffic sources to launch Nutra offers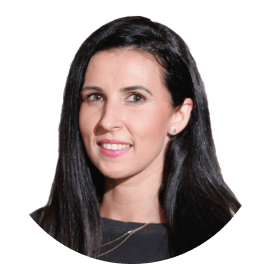 All in all, they are Native, YouTube, Social, Email, Search and Push. Native is the first one for me, it's very consistent. Social, Email and YouTube constantly bring a lot of money, while push and search are evergreen formats to try.
I'd like to focus on Native ads and share several tips on working with it.
1. Experiment with new platforms
This could mean using a new social media platform or trying out a new ad network.
Whatever it is, you need to be willing to take risks and experiment with new things if you want to stay ahead of the curve.
2. Use interactive and personalized ads
The trend in native advertising is toward more interactive and personalized ads. This means that if you want to be successful with native advertising, you need to use these sorts of ads to better attract and capture audiences.

For instance, we can get the demographics of our clients and get even more personalized. If we take face cream as an example, we can learn that the target audience is women who are over 40, have two kids, live in a specific metro area and have higher education. It's easy to do today, just add specific pixels!
3. Be transparent
It's important to be transparent about your sponsorship agreements. If you're working with an advertiser, make sure that it's clear to your audience that you are an affiliate (or influencer/ marketer).
This will help to build trust and ensure that people don't feel like they're being taken advantage of, it can also help you with legal issues down the road.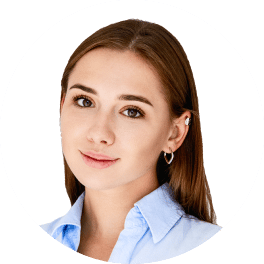 Daria Maichuk
RichAds Head of Customer Service
Personally, I can see that two formats show the best results on Nutra — push ads and in-page push format. During 2022 our clients used them to run Weight Loss and Men Health offers and got the highest CR.
I also have a few tips to share when it comes to running a Nutra ad on them.
Set frequency cap. I'd recommend setting up one impression per user a day. This way your potential clients won't get annoyed and will be more loyal to your product. This is crucial for push ads specifically.
Use the best targeting. I refer to the latest Android and iOS versions, they convert best of all, you'd better choose them to see the results. When it comes to browsers, choose Chrome as an eternal option.
Apply schedule. This is especially relevant for COD offers, this way you'll attract users only during the hours when a call center works. Make sure you choose a local time!
Best Nutra offers in 2022: MaxWeb TOP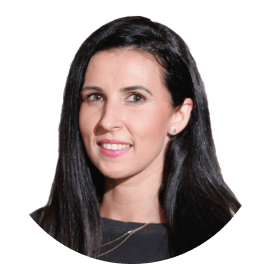 The ones that showed best results are:
Silencil – a vision offer.
Visisharp – a hearing offer.
Diabacore – a blood sugar offer.
Lean Belly Juice – a weight loss offer.
For push ads you'd better stick to Diabacore and Lean Belly Juice.
Tips for Nutra Ads creatives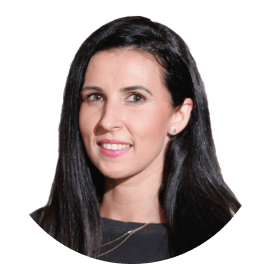 Let's look at the creatives and landing pages examples for our top offers and discuss them in detail.
Don't go with ads that you think are gonna convert.
You need to do split tests because there are millions of customers in the US and worldwide. They might love things that are very different from what we like. So an ad with a small headline really gets the clicks, then we send users to the landing page with a big headline and after that it takes them to the offer where they can really learn even more about the product.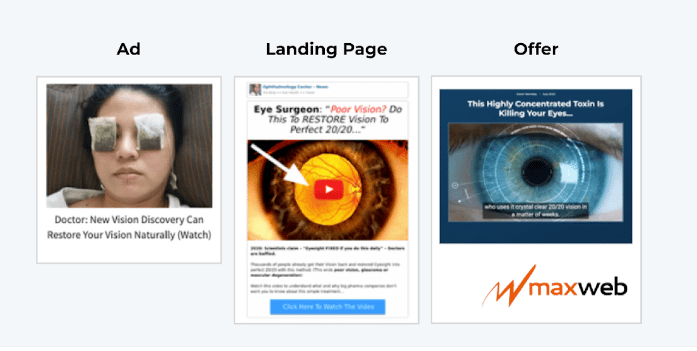 Be realistic.
Let's take weight loss creatives, you see that's actually possible to lose that amount of weight in 30 days, but you cannot tell people they're going to lose such weight in 48 hours. They're not gonna believe you!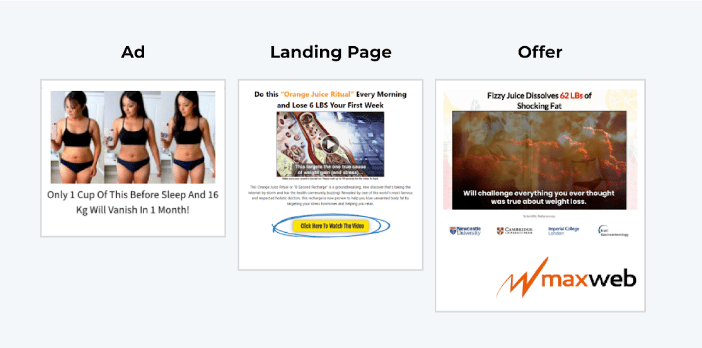 Follow industry standards.
If you are unsure what these patterns are, a good thing to do is see what your competitors are doing. It's important to make your audience convert with properly placed CTAs.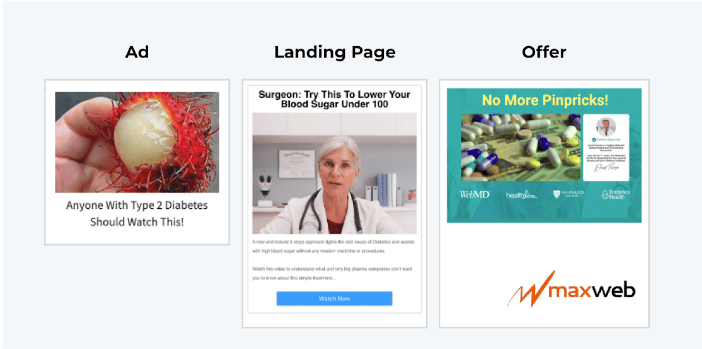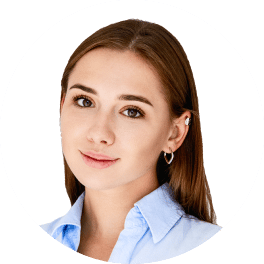 Daria Maichuk
RichAds Head of Customer Service
I wanna share a bit more tips on creatives, they're mostly for push ads, but can be applied to any traffic channel.
A/B testing of creatives is crucial, use at least 5 -10 of them. This is the only way to see which approach brings higher CTR. Try anything that has a potential of bringing leads and analyze the results!
For weightloss offers be more diverse. Apply not only before/after pictures of women, but also target male audience, everyone wants to lose weight. Don't limit your audience, widen it! By the way, such products convert best of all at RichAds, make sure to test them.
Always remember about seasonality — in summer highlight that the vacations are coming and it's high time to lose some weight before the beach season, while in winter it's better to imply the holidays will start soon and you need to look your best.
Pay attention to the sales funnel you're using — it shouldn't be misleading. If you use a storytelling approach on creatives, for instance, stick to it on your landing page. It needs to make sense to actually convert, the clients shall be interested in what's coming next.
Push Ads and Nutra: hacks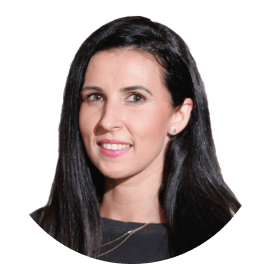 When it comes to push ads, there are several tricks that marketers can use.
Your images must be simple but appealing.
Remember to keep text off the images; there is room for it elsewhere.
The icon is arguably the most significant component of push ads regarding mobile traffic.
Segmentation and using different creatives is key.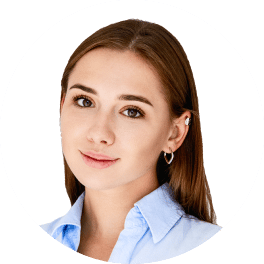 Daria Maichuk
RichAds Head of Customer Service
As I mentioned earlier, push ads are the best choice for Nutra vertical and I can highlight some main recommendations when it comes to using them.
Use only Premium traffic sources.
Those are the sources that were tested in advance and are bound to show the highest CR. They show the nicest results and are carefully selected by our team and well-analyzed.

Test Adult traffic.
This is a perfect option for Men Health offers, use adult materials on your creatives to show actual results of the product. Many Nutra affiliate networks including RichAds allow it now, but make sure you choose the sources where adult is not prohibited.
Use at least 5-10 creatives per campaign.
I mentioned it already, but it's vital as only this way you'll be able to find the converting approach. If you don't have time to make them on your own, just ask the manager at RichAds, they'll provide the creatives for free.
Apply tools for automated optimization.
Such features as Performance Mode, Target CPA and Automated rules will simplify your work, as you'll need to just set up a regular campaign, all the rest will be done by the algorithms.
Test New Subscribers feature.
Those are people who subscribed to push ads less than 7 days ago and are not familiar with them. Create two campaigns, and you'll target both fresh and ordinary user bases and increase the CR and volumes.
What is RichAds?
🔝 Push and pop ads,
🔼 Domain redirect traffic,
🔝 CPM for domain ads starts from $ 1.5,
⏫ CPC for push ads starts from $ 0.003,
🔼 CPM for pops — from $0.3 in Tier 3, $1 in Tier 1,
⏫ large volumes of available traffic in more than 200 goes.