We also have a video tutorial about the Performance mode on our YouTube channel.
Please check it out if you prefer the video format.
Performance Mode: brief review
Performance Mode is a feature that provides the most converting and suitable traffic for your campaign settings.
Every week the algorithm will update white and black lists for your campaign to have maximum CR.

What will the feature do for you?
Constant sources update. Due to the weekly update of white and black lists, the campaigns' efficiency will increase as non-converting sources are quickly turned off and can't spoil your results.

Provide the freshest traffic. The thing is that new sources with high CR will automatically be turned on in the Performance Mode campaigns as soon as their effectiveness is proven. Thus, your campaigns will always receive the best quality traffic without additional optimization from your side.
!Important!
No tracker is needed to start a Performance Mode campaign, optimization will be done without setting it up.
How does it work?
Setting up this feature will take you no longer than creating a regular CPC campaign.
Below you can see how to start a Performance Mode campaign step-by-step.
Choose the desired traffic format for your campaign.
At the moment, the feature is only available for push ads, but it will soon appear for other formats as well.


Choose the campaign type.
In this case, you need to select "Performance mode".

Apply targeting and campaign settings.
The algorithm selects the best sources based on these factors, be careful.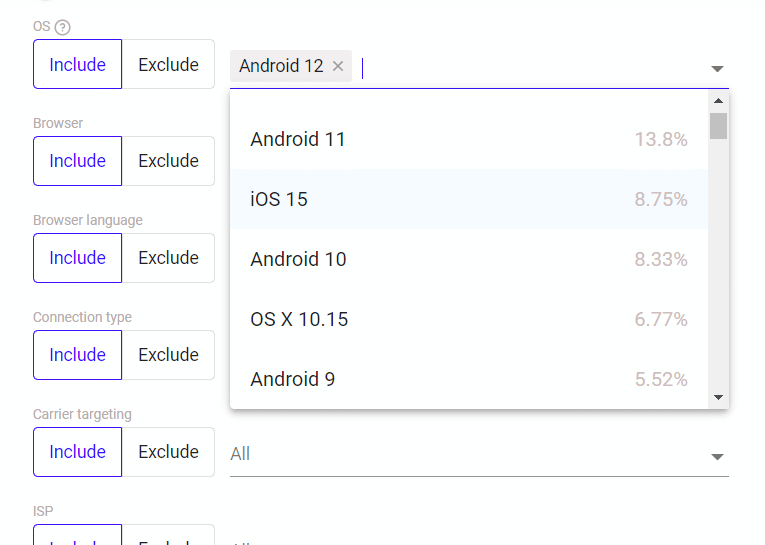 Connect Premium group of sources.
It includes the highest quality traffic sources with the best CR, which is 61% higher than that of the Standard group.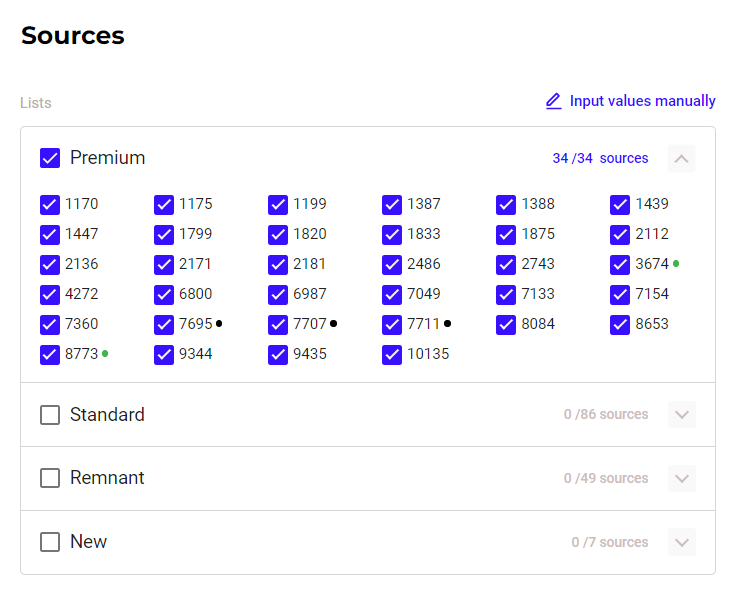 Important: In the "whitelist" field, you can only see a list of sources that were added manually. The sources added and updated by the algorithm are not visible in the campaign settings, you can check statistics on them in the Optimizer.

5. The algorithm of the feature can work together with pre-installed black and white lists, Micro Bidding, as well as Automated Rules.
To have this done, you need to make changes just as you would do in a regular CPC campaign. For example, just add the desired white list: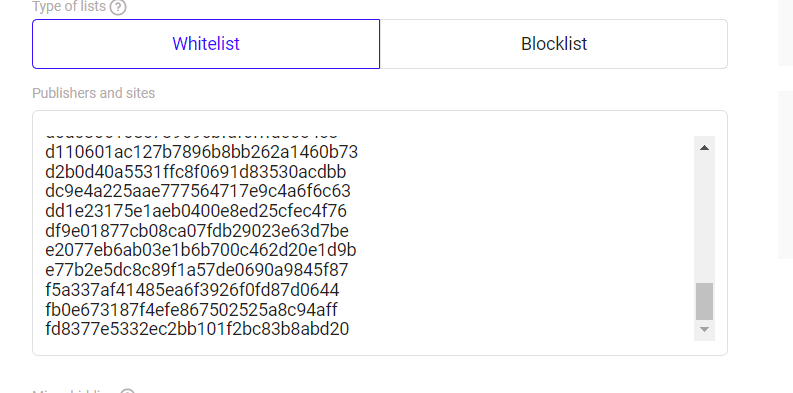 Important: Performance Mode works both with and without a tracker. You can specify the desired CPA, and the algorithm will adjust to it, but in this case a postback needs to be set up.
Done! You have set up a Performance Mode campaign.
Conclusion
Obviously, Performance mode is a great opportunity to reduce the time you spend optimizing campaigns and automate the process, even if you don't have a tracker.
This feature selects and updates sources as efficiently as possible, increasing your ROI and does not require much knowledge to set up.
You can consult with your manager if you still have questions about the function.
Launch campaigns on Performance mode together with RichAds!
What is RichAds?
🔝 Push and pop ads,
🔼 Domain redirect traffic,
🔝 CPM for domain ads starts from $ 1.5,
⏫ CPC for push ads starts from $ 0.003,
🔼 CPM for pops — from $0.3 in Tier 3, $1 in Tier 1,
⏫ large volumes of available traffic in more than 200 goes.
Latest RichAds updates