In this article we will analyze how to use the new function as well as its advantages for our clients.
Predictor: analyze traffic volumes
If you have dreamed of a superpower to predict the amount of traffic you'll get without complex manipulations and black magic, we have good news for you!
Predictor is a feature that makes a forecast for the available volumes of premium traffic according to your targeting (GEO, device, bid). Thanks to this function, you will be able to see the volume statistics for the last 24 hours for the selected targeting and set the most converting bid.
It is crucial to emphasize that Predictor provides statistics on premium traffic sources, because their CR is 61% better than the one of Standard group and shows great results.
They can be found in the "Sources" field: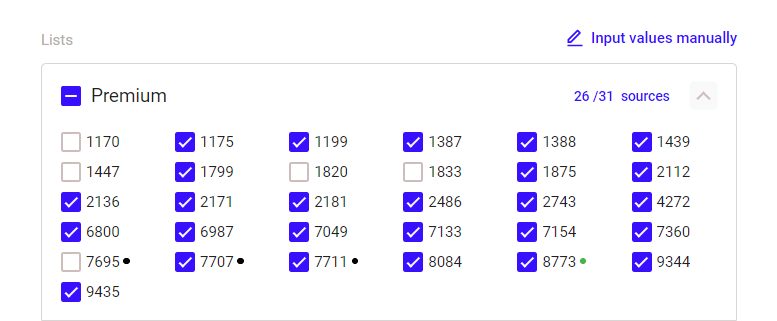 Also, thanks to the Predictor, you will never choose the wrong bid. Quite often clients complain that their campaign does not get the desired number of clicks or impressions, but they don't understand that the problem is in the low bid.
The new feature will allow you to see the amount of traffic for different bids, so you can calculate the profitable bid and the approximate amount of traffic that your ad will receive on your own: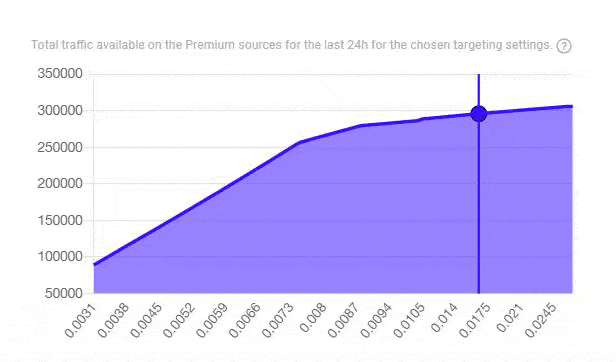 How does Predictor work?
Let's analyze in detail how Predictor works, as well as learn how to get the most out of this feature.
Choose the traffic type. The feature is available for all traffic channels.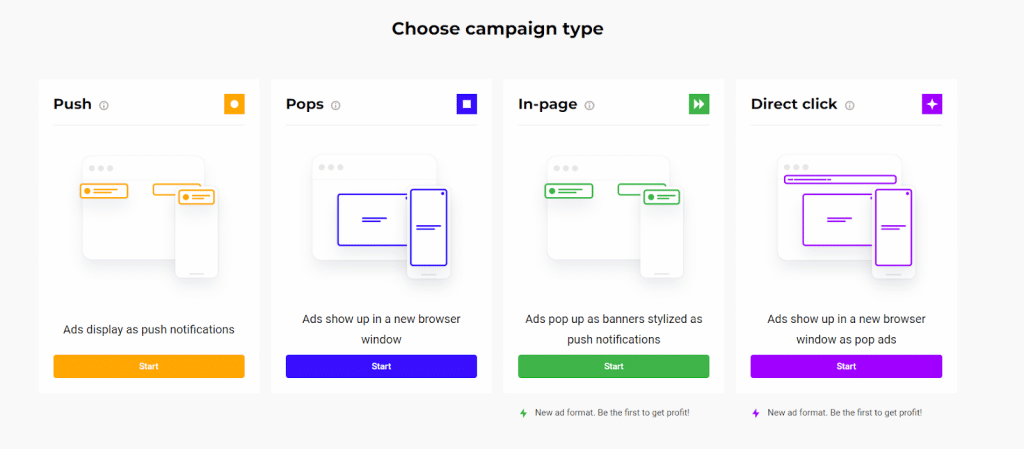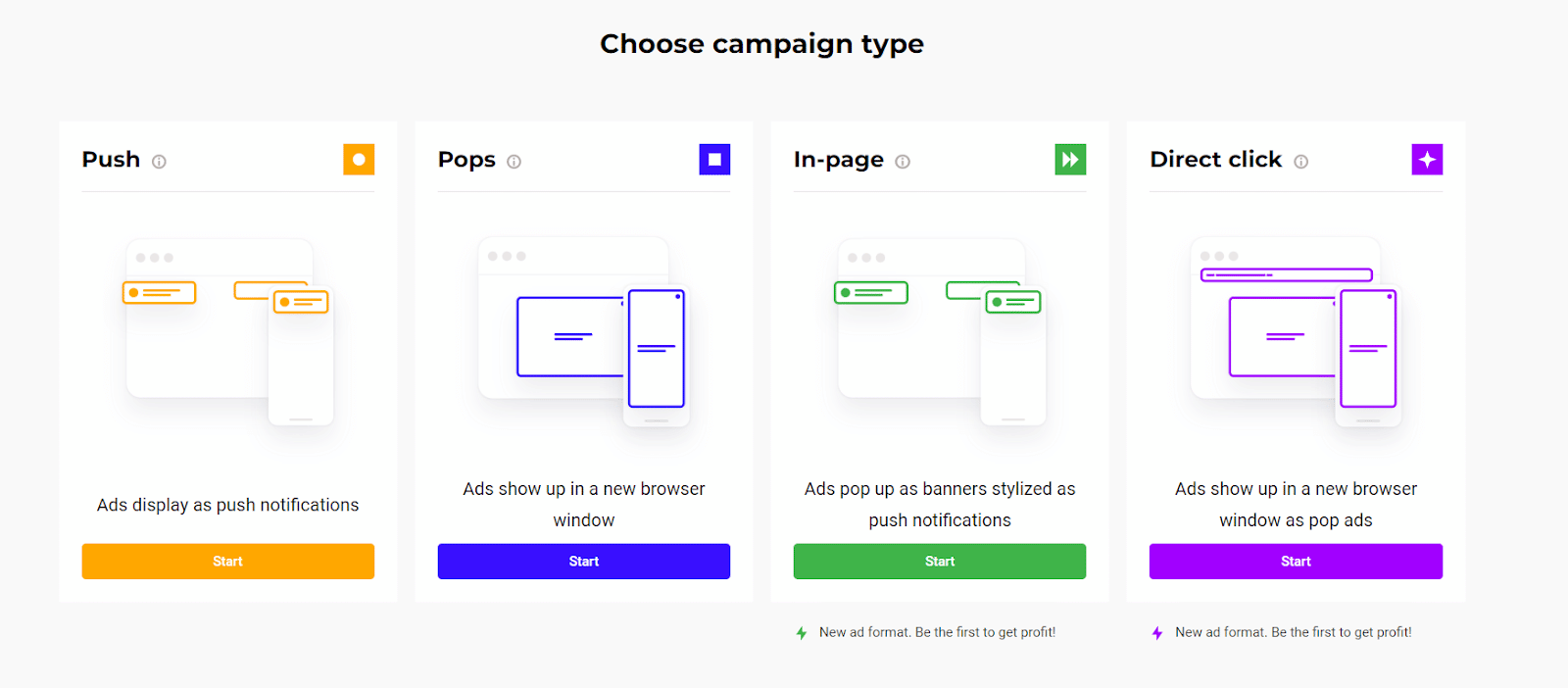 Select the campaign type. This feature will work only with manual CPC/CPM, it's not available for Target CPA.
Set desired targeting. For the correct works of the campaign and, accordingly, Predictor, you need to specify the GEO, device, and desired bid.
Go to the "Goal" section to see statistics on traffic volumes for 24 hours. In order to find out the available volumes of premium traffic by clicks/impressions, depending on the selected traffic channel, you need to point the cursor on the graph.


Important: Traffic volumes may vary, because the RTB (real-time bidding) takes place in real time, and it is impossible to predict its results with 100% accuracy.
Remember that the higher your bid is, the more quality traffic you will get. It will also allow you to reach the freshest audience and get more conversions.
If you still have doubts on working with Predictor or wanna have a more detailed explanation, feel free to watch our latest tutorial!
Conclusion
Every month we try to improve the platform for our customers, hopefully, the new feature will simplify and speed up your work on the platform. Don't miss the July's updates, you can learn more about the new features here.
We will be glad to receive your feedback on the new feature, you can always contact your personal manager to share your ideas, and we will definitely take them into account!
What is RichAds?
🔝 Push and pop ads,
🔼 Domain redirect traffic,
🔝 CPM for domain ads starts from $ 1.5,
⏫ CPC for push ads starts from $ 0.003,
🔼 CPM for pops — from $0.3 in Tier 3, $1 in Tier 1,
⏫ large volumes of available traffic in more than 200 goes.