Pop traffic seems to be the oldest ad format and it's still a good way to earn. It is absolutely true if you know how to deal with this ad format. Low prices and huge traffic volumes are serious reasons to try.  Download the RichAds e-book about Popunders for free.

We want to make your way to success with pops as easily as possible. So we asked 7 top affiliate marketers about their experience of working with popunders.
Meet our affiliate marketing experts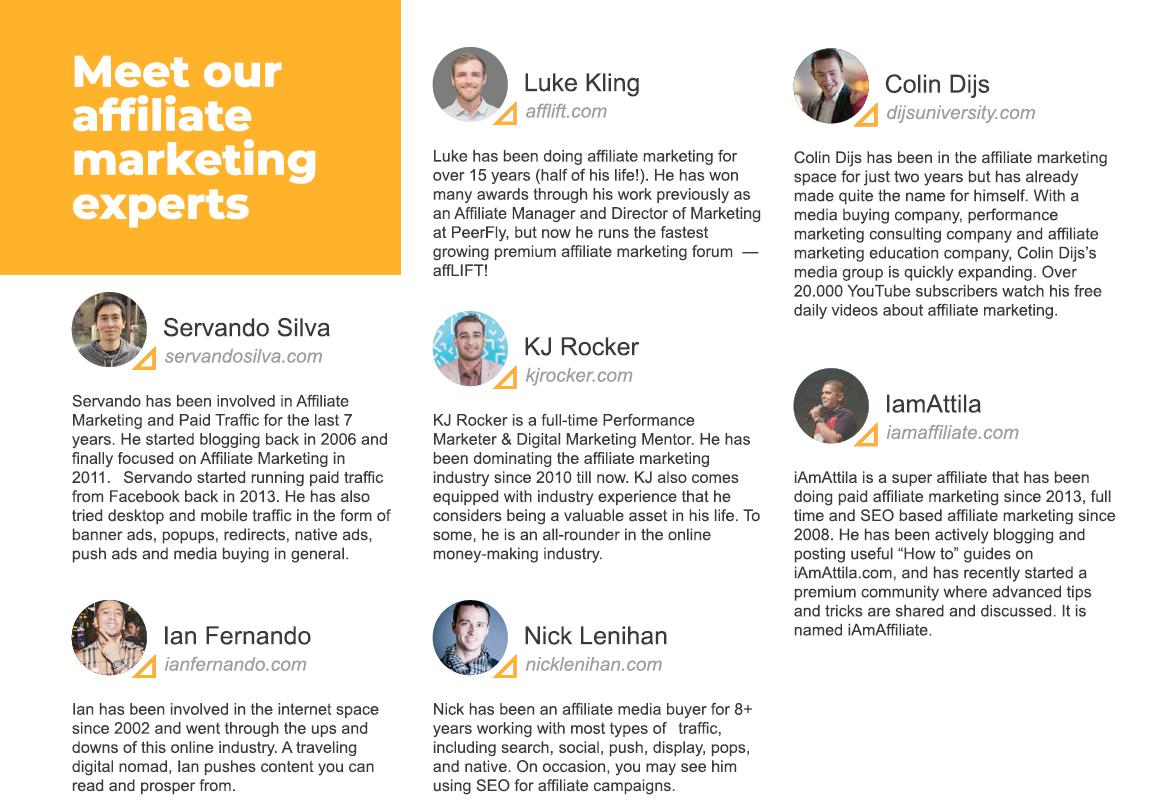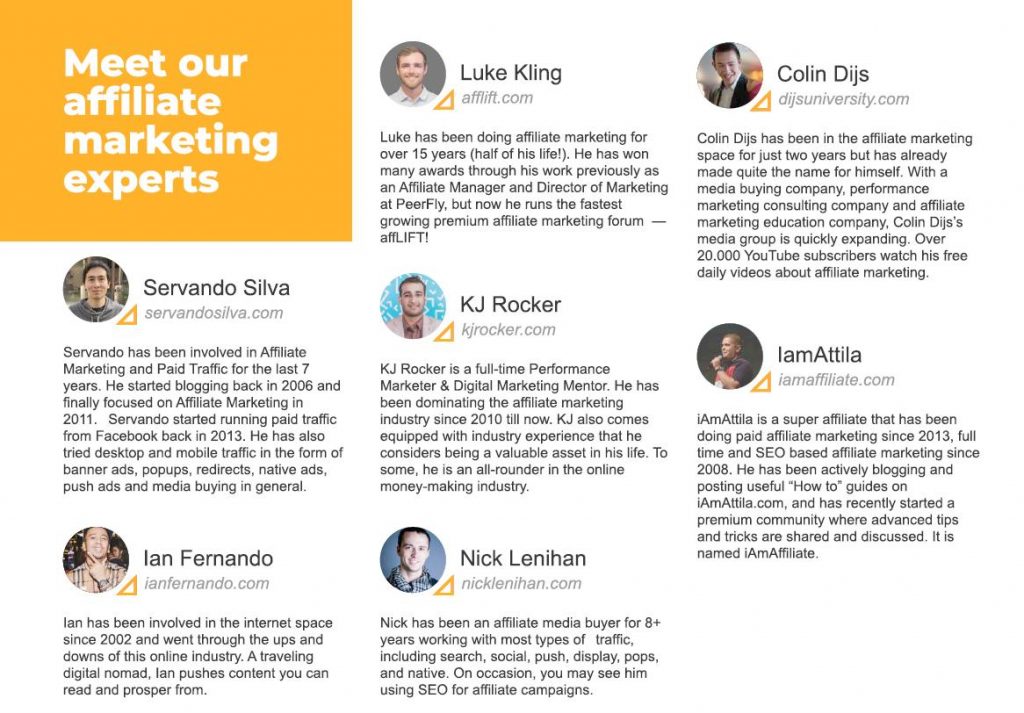 Hot topics covered in the e-book
In our e-book, you'll find the advanced guide and more than 100 answers to the most essential questions about Popunders!
Hot topics covered in the e-book:
How to deal with the challenges of pop campaigns?

Landing pages on Pops: how should they look to convert well?

Which verticals and types of offers work best with Pops?

What are the best GEOs for Pops and why?

How to test offers?

What to pay attention to while testing: conversions, ROI or smth else?

How to set up your campaigns properly step-by-step?

How to optimize Pops campaign like a Pro? What to pay attention to?



+ Related articles from our experts
Do you need some examples? Here it is!
What strategy for testing bids do you choose: low or high bids for the start?

"I have 2 strategies I would like to share.

The 1st one works great if you have a high budget. If you have a limited budget and don't want to spend much money I would suggest a 2nd strategy.

Bid highest, so you can get the best quality traffic.

The second one you can find in this e-book

".
Download an e-book about Popunders for free
RichAds has exactly the traffic you need to succeed with popunders.
What is RichAds?
🔝 Push and pop ads,
🔼 Domain redirect traffic,
🔝 CPM for domain ads starts from $ 1.5,
⏫ CPC for push ads starts from $ 0.003,
🔼 CPM for pops — from $0.3 in Tier 3, $1 in Tier 1,
⏫ large volumes of available traffic in more than 200 goes.