« Back to Glossary Index
Popunder is an ad format of pop traffic. Popunder or clickunder is a new tab that appears under the previous page. This type of traffic directs the user right to the landing page with the offer.
How can the user trigger this?
To go to the page with a special Javascript code or to click a certain part of the page is enough for the new window to appear. In other cases, the user also has to click the button or try to close a popup to trigger a new tab.
Whether or not you want the new page will appear under the previous one. Popunders and clickunders are less obsessive than popups in this regard. The user may not notice the new tab under the main one. He will look into its content a little bit later, at a more appropriate time. At this point, he is likely to make a conversion than when he is interrupted in the middle of surfing.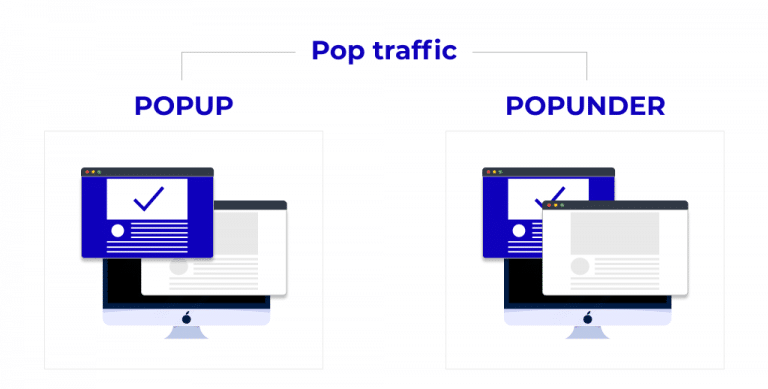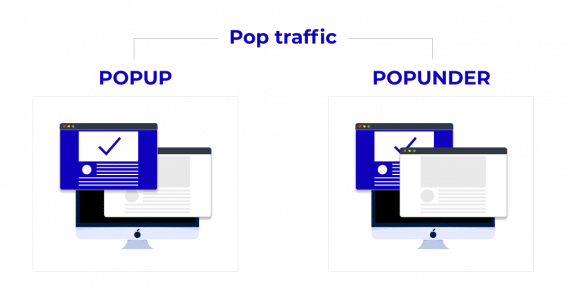 Download RichPops e-book about Popunders for FREE
We want to make your way to success with pops as easily as possible. So we asked 7 top affiliate marketers about their experience of working with popunders.
In our e-book, you'll find the advanced guide and more than 100 answers to the most important questions about Popunders!


---
Related articles:
---
Launch profitable ad campaigns with RichAds!
What is RichAds?
🔝 Push and pop ads,
🔼 CPC starts from $ 0.003,
🔝 CPM from $0,3 in Tier 3, $0,5 in Tier 2, $1 in Tier 1,
⏫ large volumes of available traffic in more than 200 goes,
🔼 Best niches: VPN, antiviruses, Dating, Sweeps, Gambling, Betting.