Which is the Best Model to Achieve Maximum Revenue
Affiliate marketing is a great way to make money. Conversely, it's also a great way to lose money if you don't know what you're doing! So what then is the best way to generate revenue for your affiliate marketing business?
That question has been debated by marketers and entrepreneurs alike for years, and there's no clear answer. The truth is that there are many different ways to make money with a website or with media buying traffic— it all depends on your goals and available time and budget. In this article, we will be discussing the various conversion flows in affiliate marketing offers.
You may have heard of some of them before:
CPC (Cost Per Click),
CPM (Cost Per Impression),
CPL (Cost per Lead),
CPA (Cost per Acquisition),
or CPI (Cost per Install).
Learning about these terms is essential for any affiliate marketer, and we can use them to help us understand how conversion flows work.
To avoid confusion, our goal is to discuss the different conversion models that you can earn from as an affiliate. An affiliate is someone who earns from promoting offers by any means — may it be through social media, forums, blogs, or any other online property. If an affiliate does not have an online property, then they can buy traffic to send to affiliate offers. In short, he becomes a media buying affiliate.
We shall discuss how an affiliate can earn from the various conversion models through different means — whether through organic or purchased traffic.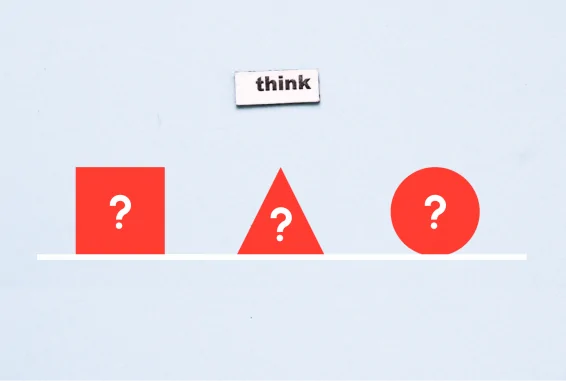 Cost per Click (CPC)
What is CPC?
This is a prevalent option for many publishers today as it can be used as an effective strategy to generate revenue from websites or mobile apps.
With the CPC model, you earn money whenever someone clicks on the ad—it's that simple! The amount you make depends on how much your affiliate program or the network you work with is willing to pay for the click. Generally, clicks are paid anywhere from a cent to a few dollars, with higher prices on customers coming from Tier 1 countries.
Advantages of CPC Model
The main advantage of this payment model is that the conversion flow is very simple! Just one click, and you'll get paid; it can't get any easier than that. However, to earn a lot from this, you also need to have a whole bunch of viewers every day.
Disadvantages of CPC Model
If your website is not receiving enough traffic, then you'll have to purchase them from ad networks. Finding ad networks that deliver high-quality traffic for a price that is lower than what you can possibly earn from the clicks on your website can be tricky.
Furthermore, finding affiliate programs that pay for every click of the ad is not that easy. Your top choice would be Google Adsense, which is widely known to be very picky with the publishers they accept, but this is not the one option to try.
Learn how to earn as a publisher on CPC basics from RichAds here.
Should You Choose the CPC Earning Model?
If your websites have high traffic and impressive CTRs, then this can work great for you! But if you would have to purchase traffic for this, you need to plan your strategy accordingly so that you won't end up losing money.
---
If you are a media buying affiliate, you can still buy ads on CPC basics at RichAds.
What is RichAds?
🔝 Push and pop ads,
🔼 CPC starts from $ 0.003,
🔝 CPM from $0,3 in Tier 3, $0,5 in Tier 2, $1 in Tier 1,
⏫ large volumes of available traffic in more than 200 geos.
Cost per Mille or Thousand (CPM)
What is CPM?
In simple terms, CPM or Cost per Mille or Cost per Thousand means that you get paid for every 1000 times an ad is displayed. The actual amount you earn depends largely on your website's niche (as most CPM ads are content-based) and your viewers' location.
Generally speaking, most advertisers will offer somewhere between $0.20 and $50 per CPM depending on what country the traffic comes from and other factors such as CTR (Click Through Rate) of the ads being delivered by publishers' websites.
Advantages of CPM Model
This conversion flow works best with content sites — blogs, forums, and similar types of content sites are usually preferred since it's relatively easy to run banner campaigns for them.
The good thing about this flow is that you can earn money even if visitors don't click on the ads. You just need to get your site's traffic up high enough, and it won't be long before advertisers start coming in!
Another benefit of using CPM for earning affiliate commissions is that there are usually no minimum payouts required by most companies or networks (though some do ask for a very minimal payment).
Disadvantages of CPM Model
That said, running banner campaigns isn't without its challenges; poor page load time can result in users clicking away from the website, which means missed revenue. Also, people who use ad blockers may end up skipping over any banners forcibly hidden on your website, resulting in wasted impressions.
Should You Choose the CPM Earning Model?
If your website's traffic is relatively good and you're looking for a simple way to monetize it, then CPM wouldn't be a bad choice. A good strategy would be to split-test CPC and CPM offers to see which delivers more revenue.
Cost per Lead (CPL)
What is CPL?
CPL or Cost per Lead is a conversion model where you get paid for every lead that your traffic generates. A lead must result in the user's contact details (either phone number or email address) being submitted to the advertiser so they could follow up with them through email marketing campaigns or other strategies.
As opposed to CPM and CPC models, which generally pay when people click ads served on publishers' websites, affiliates will only get paid once someone has submitted the information required by the offer's advertiser.
Advantages of CPL Model
The good thing about this model is that it pays more than the first two conversion flows we've discussed. After all, you are sending advertisers some potential customers who are already warmed up to their offer. Furthermore, there are thousands of CPL offers you can choose from that you are sure to find one that falls under your website's niche.
Disadvantages of CPL Model
On the flip side, though, if you are purchasing traffic for CPL offers, you need to monitor your campaigns regularly. You would have to subscribe to a tracker in order to optimize your marketing campaigns for better ROI —leading to additional expense on your end. If you don't monitor them, you may end up spending for nothing!
Should You Choose the CPL Earning Model?
If you're just beginning your affiliate marketing journey, CPL offers are a great place to start. Even pro affiliates still work with CPL offers with minimal intervention since they have already built a good-performing strategy!
Cost per Acquisition (CPA)
What is CPA?
CPA or Cost per Acquisition is a model where the affiliate gets paid once the user performs the advertiser's intended action. This includes any kind of transaction — from people joining an email list, downloading some sort of file(s), watching videos, signing up for a service, and similar types of actions.
Advantages of the CPA Model?
The good thing about this model is that it can pay anywhere between 10 and 100 times better than the first three conversion flows. It's typical to find a CPA offer that pays from $10 to $200 per conversion!
This conversion flow is, therefore, the most profitable of all types mentioned here and can very well lead you to thousands of dollars in earnings per month.
Disadvantages of CPA Model
Due to its high cost-per-action rates, CPA is not suitable for every affiliate. It requires both a large volume of traffic and a great deal of experience. You would need a large budget, a landing page builder, a reliable tracker, and a good optimization strategy to improve conversions.
Should You Choose the CPA Earning Model?
If you're just a newbie, don't. Opt for any of the others in this list first and hone your optimization skills to perfection before jumping in on CPA offers. That way, you won't end up blowing all your marketing budget.
Cost per Installation (CPI)
What is CPI?
CPI or Cost per Installation is a model where you get paid for every app download. The catch here is that the user must install it instead of just launching/viewing it in their browser window.
Some networks may also require an active installation — which means the program must be opened up and used by the end-user at least once. They are not likely to pay if they find out your affiliate link was clicked but never followed through with any action on the end-user's side (like downloading).
If you are buying traffic, let's say Richads' push notification ads or pop ads, it is imperative that you use a landing page to filter traffic and warm the audience up.
Advantages of CPI Model
CPI offers pay almost the same as CPL offers, making it a good choice for beginner affiliates. The number of CPI offers has also been increasing recently, so there's a lot of opportunities here.
Disadvantages of CPI Model
Unfortunately, CPI offers don't have much variety when compared to other models like CPL or CPA. Most CPI offers fall under games, finance ( crypto and trading), and antivirus or VPN.
Another downside to CPI offers is that most of them have a cap or a limit to the number of conversions you can achieve per day. Once hit, you will no longer be paid for conversions even if you continue sending traffic. To automatically pause your campaigns when the cap is hit, you should set up conversion tracking and automated rules.
Should You Choose the CPC Earning Model?
Most definitely. CPI is one of the easiest conversion flows to get started with. Once mastered, it will give you great ROI on your marketing efforts!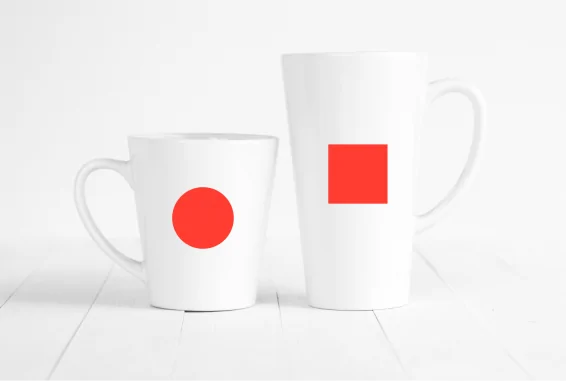 So Which Conversion Model Should I Work With?
We don't want you to waste time, money, and energy on a conversion model that doesn't convert. The choice will come down to:
your budget,
the niche you want to focus on,
and the amount of time you are willing to spend on making it work.
Start with choosing just one conversion flow to master. Your best bet would be to start with CPL and CPI offers. Then move on to CPA offers once you are feeling more confident in your affiliate marketing skills.
Also, you can focus on just one niche and begin with the easiest conversion models.
---
Launch profitable ad campaigns with RichAds!
What is RichAds?
🔝 Push and pop ads,
🔼 CPC starts from $ 0.003,
🔝 CPM from $0,3 in Tier 3, $0,5 in Tier 2, $1 in Tier 1,
⏫ large volumes of available traffic in more than 200 goes,
🔼 Best niches: VPN, antiviruses, Dating, Sweeps, Gambling, Betting.