If you're eager to try pop ads but not sure where to start, this is a perfect option to learn the basics as well as professional tips.
Each month RichAds team holds webinars to cover the hottest topics for affiliates. Follow the tag "Webinar" to check out all the recordings.
Make sure to subscribe to our Youtube channel not to miss the new fruitful videos we launch every week.
Pop ads: brief explanation and advantages
Pop ads is actually one of the oldest ads formats, but how does it actually work and look like?
To put it simply, a new window that appears up or under the opened window is an example of pop ads.
Generally, there are two variations of pop ads:
popup — a new tab appears over the page you've been on;
popunder or clickunder — a new tab appears under the initial page.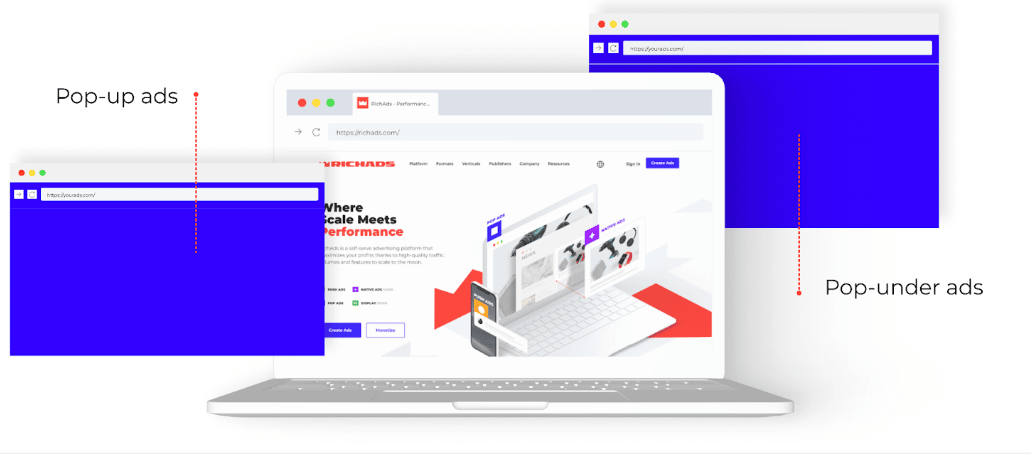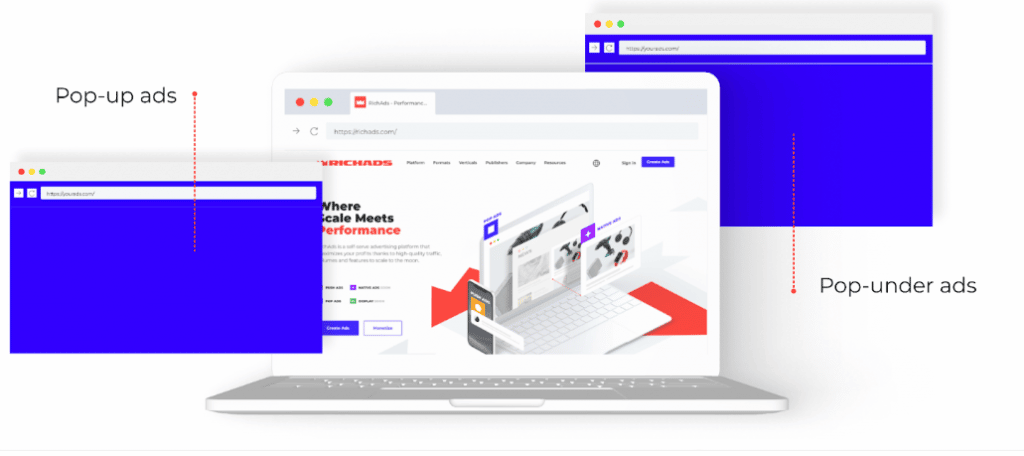 What are the perks of pop ads that make them so attractive?
Dead easy to test.
You don't need to make any creatives, just set up a working landing page, and you'll succeed!
Lowest price yet high quality.
At RichAds the cost starts from 0.5$ for Tier 3 and 1$ for Tier 1 which is really affordable.

Huge traffic volumes and widest audience outreach. 
Pops are usually shown on different entertaining websites with a huge number of users which makes them a golden mine for a marketer.
iOS users coverage.
This format allows to reach users of all devices — desktop, mobile, tablets as well as all OS unlike push ads.
Highest CTR.
It's almost impossible to ignore pop ads. If the landing page is exact and the offer is good — nothing interferes with you from getting profit.
No banner blindness.
There are only 2 ad formats that are capable of fighting it. The first one is push ads; the second one is pops ads.
Internal and external fraud protection. 
We have our own system aimed at analyzing the traffic quality as well as use AdScore to have our customers double-protected.
To learn more about the advantages, get professional tips on landings and successful launches, watch our onboarding webinar below!
Who was the expert?
On this webinar we asked Daria Maichuk, the Head of Customer Service at RichAds, to kindly share her expertise with pop ads and provide our viewers with the most actual and relevant tips on setting up a pop campaign.
Daria has more than 5 years of experience in affiliate marketing, so you can rely on her opinion!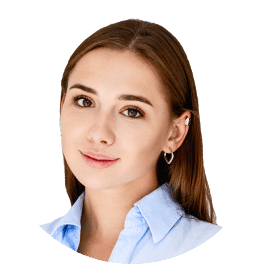 What's on the Webinar Agenda?
First, you'll get acquainted with RichAds, our formats and available traffic types. 

Then, the pop and direct click formats as well as their advantages will be explained. Furthermore, nuances and professional tips will be covered in this section.

Next, choosing the best GEOs and landing pages for each vertical will be provided.

Later we'll discuss account types benefits as well as payment methods at RichAds.

After that, you'll listen to a brief overview of the Traffic Insights section.

What is more, Daria will show how to set up an actual pop campaign to get maximum profit.

Finally, freshest case studies on pop ads will be shared.
+Q&A session
Watch the Onboarding webinar on Pop ads
What is RichAds?
🔝 Push and pop ads,
🔼 Domain redirect traffic,
🔝 CPM for domain ads starts from $ 1.5,
⏫ CPC for push ads starts from $ 0.003,
🔼 CPM for pops — from $0.5 in Tier 3, $1 in Tier 1,
⏫ large volumes of available traffic in more than 200 goes.
Learn more about making profit on pop ads: