RichAds hosted a webinar featuring Oliver de Bono from SiGMA iGaming. Sigma is the dominant player in the field of iGaming conferences.
You can watch it right now for free!
Each month, RichAds hosts a webinar on topics relevant to affiliate marketers.
Their recordings can be found under the tag "Webinar".
Join our Telegram channel to get the hottest updates about RichAds webinars.
Why We are Going to Discuss iGaming Trends in 2022?
The affiliate marketing industry is very dynamic, and each year begins with various forecasts. The Gambling vertical is one of the most interesting ones to discuss.
In 2022, the online gambling market will reach $73 billion. In 2025, it is predicted that the gambling market will grow from 60 billion to 112 billion dollars. Therefore, online gambling will consolidate its leadership position in 2022.
What do you need to know to choose profitable offers and consistently generate profits?
What are the main iGaming trends should you consider when planning your strategies?
We decided to analyze the Gambling vertical in our webinar.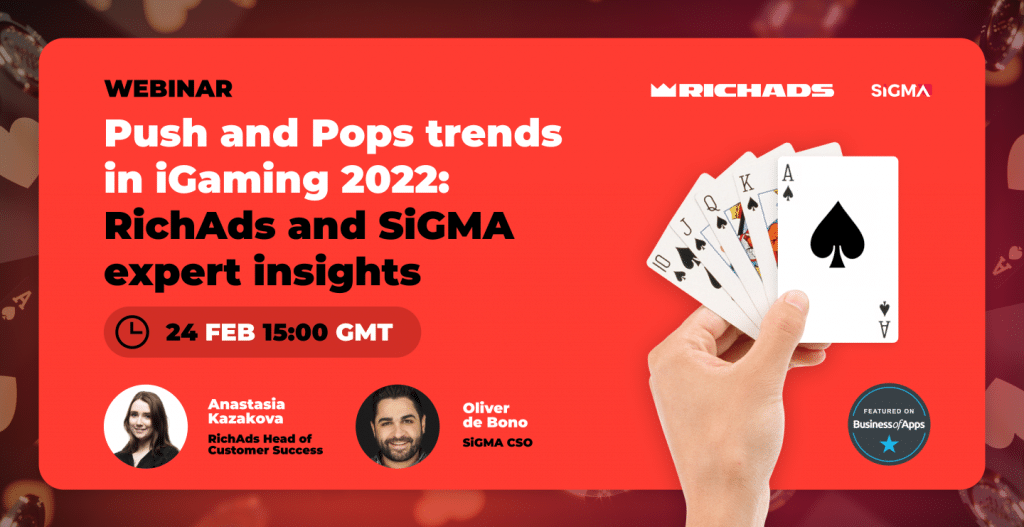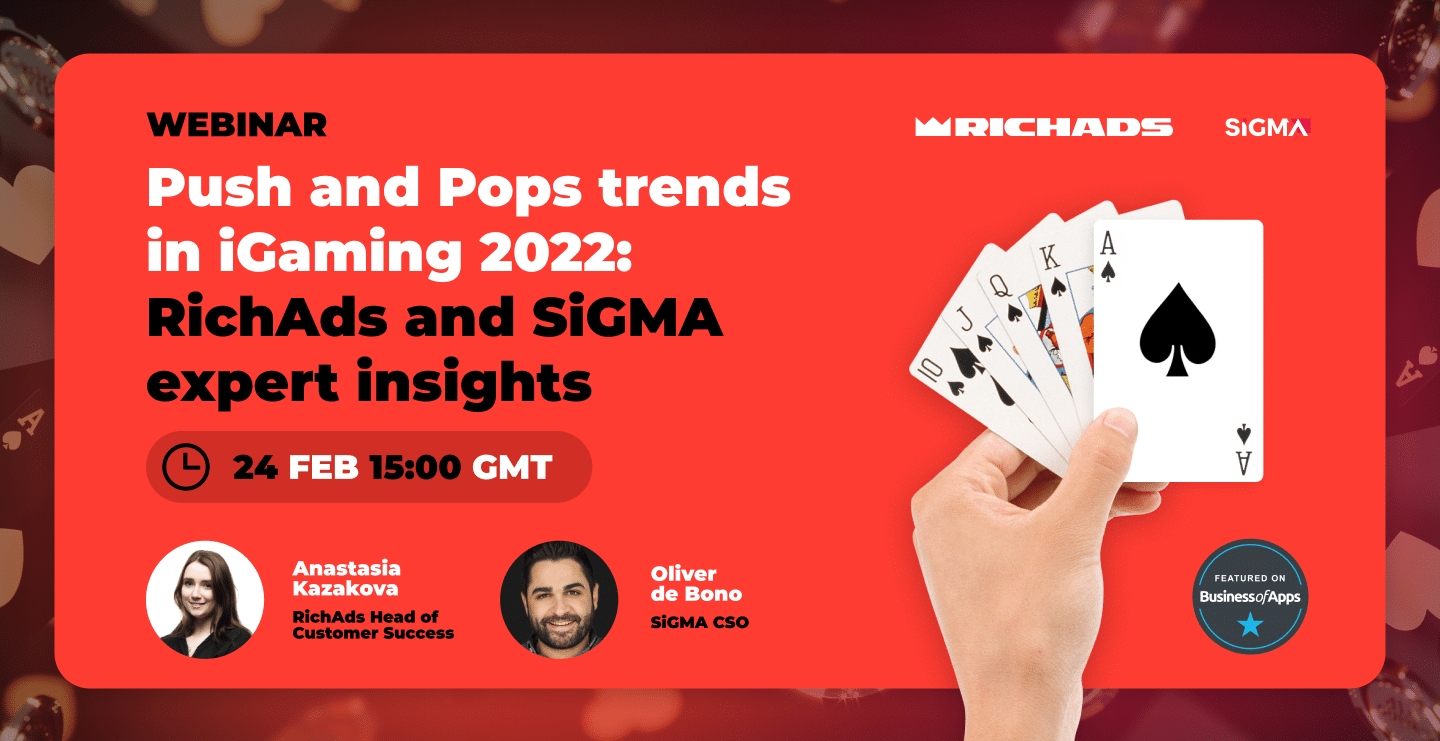 Who are the Speakers?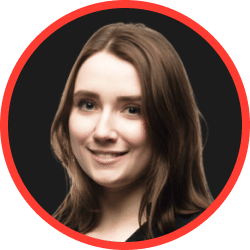 Anastasia Kazakova
RichAds Head of Customer Success.
5 years of expirience in affiliate marketing.
---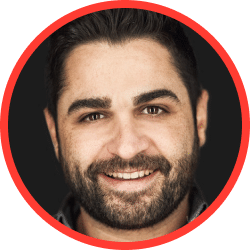 Oliver de Bono
CSO at SiGMA iGaming and CEO at Wikibet.
15 Years of experience in iGaming, E-commerce, Team Management, Affiliate Marketing, Media Buying, SEO, and Sales.
What's on the iGaming Webinar Agenda?
We have tried to include the main points of interest for affiliate marketers, and much more:
Industry trends for 2022,
Push & pops peculiarities,
Approaches to creatives and landing pages,
Top geos and how to work with them,
iGaming audience and their needs.
+ bonuses for all the participants 🎁
Watch the iGaming Webinar Right Now
We have recorded the iGaming webinar. Right now, you can watch it and get some useful insights for your ad campaigns.
Watch now, no need to wait!
Grab the Bonuses
The RichAds team has prepared a pack of useful information for this webinar.
What does the pack contain?
special e-book about Gambling,
pack of the best gambling creatives,
list of bonuses,
a webinar recording,
a presentation.
Our e-book and creative pack will certainly help you launch your ad campaigns.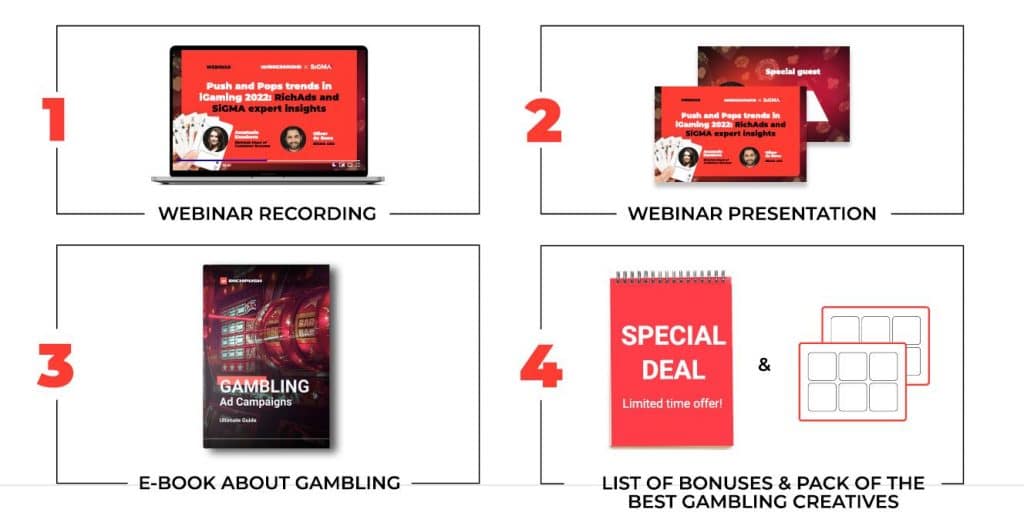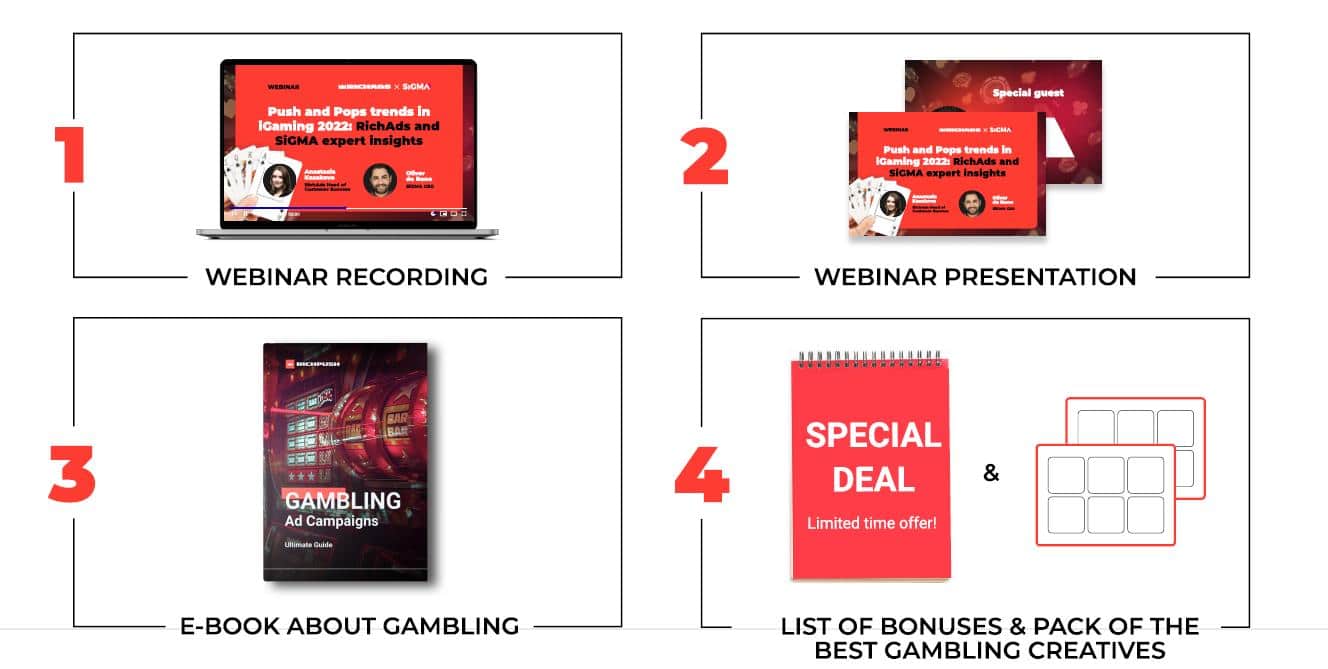 ---
Make the most of the knowledge you gained at the webinar to earn money from gambling on push ads.
What is RichAds?
🔝 Push and pop ads,
🔼 Domain redirect traffic,
🔝 CPM for domain ads starts from $ 1.5,
⏫ CPC for push ads starts from $ 0.003,
🔼 CPM for pops — from $0.3 in Tier 3, $1 in Tier 1,
⏫ large volumes of available traffic in more than 200 goes.