« Back to Glossary Index
In-Page Push meaning
In-page push notifications is a new, improved push notifications format.
The main difference of In-Page Push is that it could reach the audience with iOS devices what was impossible in ordinary push-notifications.
Using In-Page Push, you can cover all devices with push notifications.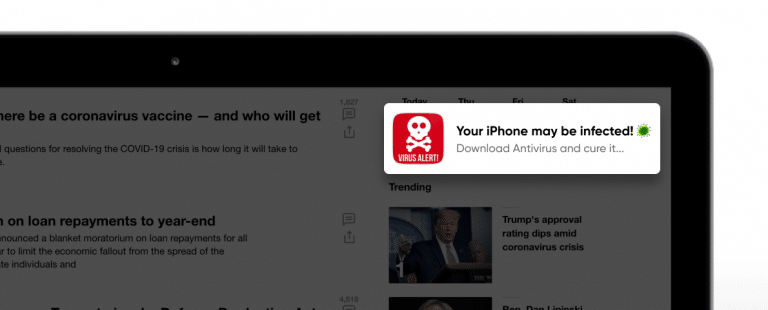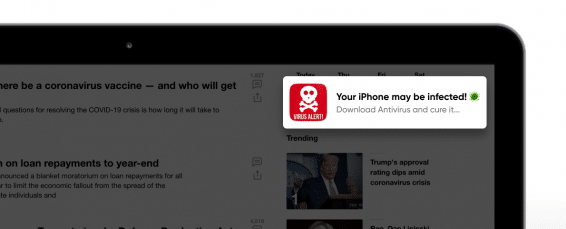 How do in-page push ads work?
Unlike regular push notifications, in-page push notifications refer to banner ads. You don't need to subscribe to notifications to see them.
In this case, users will see a popup push when they visit the publisher's page who posted the ad on their page. For that, a code is installed on the website that demonstrates push notification. There is no link to the mailing list. Both Android and iOS users will see the push notification.
So in page push ads are a kind of banners that looks like web push ads.
Thanks to simpler technology, in-page push notifications are protected from problems related to browser updates. Affiliate marketers do not have to fear double subscription confirmation as users don't have to subscribe at all.
In-page push notifications advantages
Available for iOS audience
Perhaps, this is the main trump card of in-page push advertising. New users will allow you to scale existing push campaigns and find new potential customers.
At the same time, the iOS audience is not yet familiar with the push format, which makes it even more visible and attractive.
In-page push traffic doesn't depend on browser updates
As you already understood, the upcoming Chrome updates will not affect this format in any way. One less headache.
Best niches for in-page push notifications
Which verticals to launch with in-page push notifications:
Sweepstakes,
Gambling,
Antiviruses,
Crypto,
Products,
Betting,
Dating,
Nutra.
Launch profitable ad campaigns with RichAds!
What is RichAds?
🔝 Push and pop ads,
🔼 CPC starts from $ 0.003,
🔝 CPM from $0,3 in Tier 3, $0,5 in Tier 2, $1 in Tier 1,
⏫ large volumes of available traffic in more than 200 goes,
🔼 Best niches: VPN, antiviruses, Dating, Sweeps, Gambling, Betting.
---
Related articles: