This article is a triple threat. In it Denis will share two ideas at once:
How to get free unlimited hosting with free CDN and SSL:
Will pitch an idea about a trusted domain.
In turn, we will explain to beginners what free unlimited hosting with CDN is and why you might need it.
---
Who isn't this article for?

 

For those who have PHP and other server-based stuff in their pre-landing / landing pages. Unfortunately, the solution, which we will discuss in the article, supports HTML / CSS / JS files only. Fortunately, in many affiliate networks, landing pages are in this format.

 

Denis Zhitnyakov
---
A short tutorial on terms for beginners
Hosting is the place where you can host your sites. As a rule, you need to pay for them periodically for the site to work. If you do not renew the payment for hosting, it will become unavailable to users.
Free unlimited hosting sounds like a song to anyone who works on the internet. Besides, you do not need to pay for it and keep track of the deadlines, there are still no restrictions on the number of sites. If you want a hundred sites, you can have them all.
---
An SSL certificate prevents fraudsters from intercepting users' data (logins, passwords, email addresses, and bank card numbers).
Sites with a green padlock near the address bar look more respectable, and users are more willing to leave their data, which is needed for the conversion.
It would be best if you had it to keep user's passwords safe and protect your site from competitors' data theft.
---
A trusted domain is more credible for ad network moderators. And if you work with Facebook, such a domain is more likely to avoid bans.
Why transfer a landing page to your hosting?
A trusted domain and unlimited hosting are needed not only to work with traffic from Facebook. They are also indispensable for push notifications and pops, which RichAds specializes in. However, you can decide for which traffic to use this instruction. It is universal for any affiliate marketer who cares about his landing pages and profits.
Why do you even need to transfer a landing page from an affiliate program to your hosting?
• The ability to optimize the landing page for loading speed;
Of course, it's about speed. Especially when it comes to pages with popups. If it takes a long time to load, the user will close it before seeing the offer.
The higher the download speed, the more likely the user will have time to take a quick look at your landing page and stay on it.
• The possibility of custom changes (other headers for conversion, pictures, and other unique features);
Let's say you have a landing page from an affiliate program that claims to convert well. But, dozens of other affiliate marketers launch their campaigns with the same landing page. The smartest way is to improve the ready landing page and test the results to increase conversions. And on your own hosting, it is possible.
• The ability to add your own pixels, scripts;
Your own hosting allows you to add pixels to the page to analyze user behavior on the page. And many other benefits that help analyze and improve campaign results.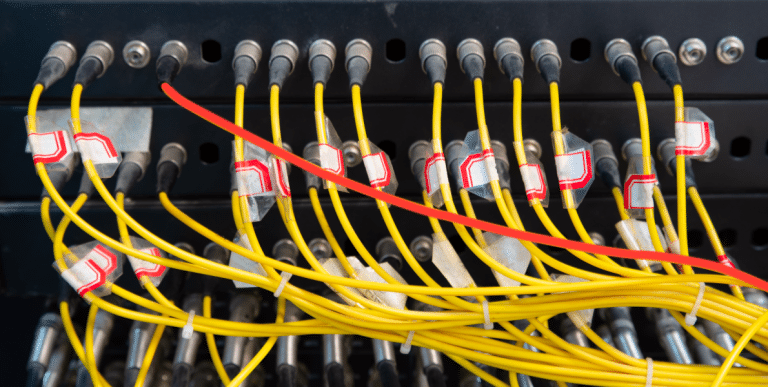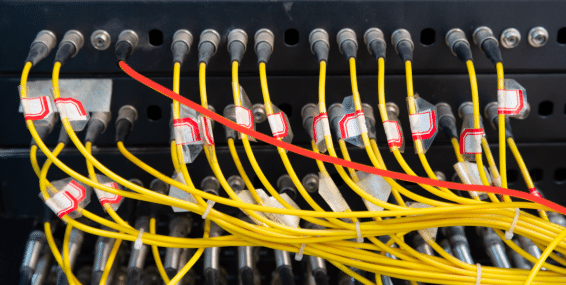 Where to get a free trust domain
Let's listen to Denis Zhitnyakov.
You can use Timeweb hosting as a free domain. This is a cool option, but this time I want to talk about another service — surge.sh.
It is made primarily for developers. Its creators use the very exact description — "Single-command web publishing".
The point is that having a folder with site files on your computer, you just need to enter one command to load the whole site on surge.sh. As a result, you get a free domain with SSL like .surge.sh
Developers are quite willing to use the service. I believe that most people use the .surge.sh subdomain (the service has the functionality of connecting its own domain, but I will speak about it later). Then the developers (and not only them) go to messengers and social networks to share a link to their project.
That is why I suppose that such a domain can come in handy when working with traffic. But, as they say, you need to test.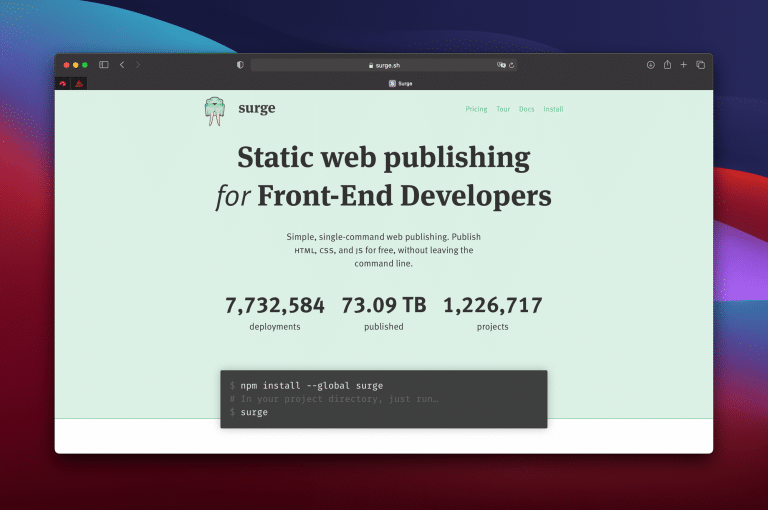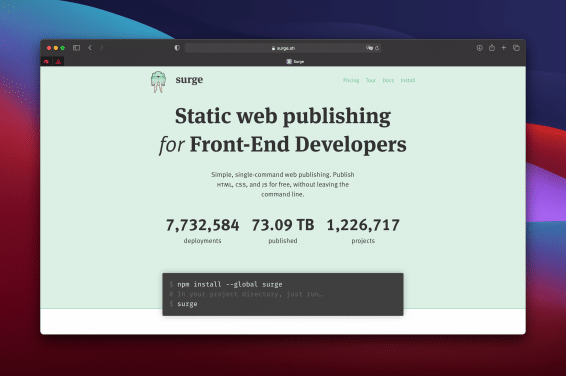 What features does surge.sh have?
My goal was not to advertise this service – I just sincerely like it, and I actively use it in my daily work.
I will give the pros and cons of this free hosting service so that you can adequately assess whether to use it or not.
Cons of this free hosting service:
You can't host PHP files; 
You need to work in the console;
The paid version costs $30 monthly right away.

But you will hardly need it..
Pros of this free hosting service:
All basic functionality is available in the

free version;
There are very few limits.

I would even say that there are none

;
Free SSL;
Free CDN;
Publishing the entire site/landing page with one command

without entering a username/password, etc.

It is

very easy to integrate this service into your automation chains

. Since publishing requires one simple command without using around FTP and its analogs.

There is a free domain .surge.sh, on which you will be given a subdomain that you will specify (if it is free).

You can connect your own domains;
No restrictions on the number of connected domains;
You will not forget to pay, and all your sites will not be closed.
The last point is especially important for me, as, in my experience, there have been situations when the campaign is running and sites are not available because the hosting is not paid for ☹️
How to get into this free hosting?
Installation
Surge.sh does not have a web interface, and this can be a little strange after regular hosting.
But I assure you that very soon, you will feel the full power and advantage of using the service through the command line.
Therefore, let's install the utility on your computer:  Installation for Windows  and  Installation for macOS
We publish the first website on the free hosting
For example, I will take the most converting landing page for the offer "DVR Junsun". It will be "Adaptive 2 (qualification)".
I downloaded the archive. I unpack it and open the index.html file in the browser for the test: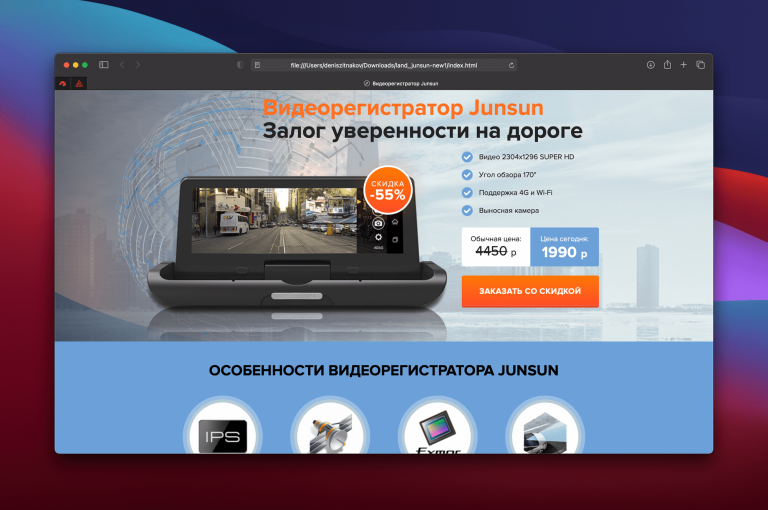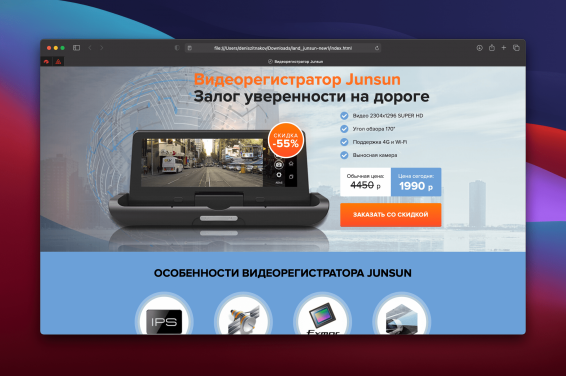 If the text instructions below scare you, then here's a video:
Publish to surge.sh for Windows
Publish to surge.sh for macOS
Open terminal

On Windows, this is called Command Prompt

On MacOS, this is called Terminal




Write

cd

in the terminal. Write a space after the command
Drag the folder with the landing page to the terminal.

After dragging to the terminal, the full path to this folder will be substituted

Make sure that the path to the folder with the land

is separated from the

cd

command by a space. In my case, I have this line:

cd /Users/deniszitnakov/Downloads/land_junsun-new1

Press Enter.

You will appear inside the folder with the landing

Now write

surge . mydomain.surge.sh

Consider every part of this command carefully:
surge

– utility call;

.

– it is important that the dot is just;

mydomain.surge.sh

– write the desired domain instead of mydomain.
7. The first time, the utility will prompt you to log in. Since you don't have a surge.sh account yet, just enter your new details. The system will understand that you need to register, register and then carry out the process of publishing the site. Your authorization will be saved for future publications. That is, you will not need to enter your login/password again
8. At the end of the publication, the program will write you a link by which your site will now be available.
IMPORTANT! By default, the domain is opened via HTTP. To open a domain with SSL, https:// to the left of the domain in the address bar of your browser.
How to connect your domain?
Everything is very simple:
Add the record A leading to

45.55.110.124.

to your domain.

There is a

small

chance that at the time of reading this article, the service's business address will change. You can find out the current address where you need to put an A-record

here

.

To publish, enter

the same command, just specifying your domain ? For example,

surge. dolphin.ru.com
How to edit a landing page on the hosting?
Everything is also very simple:
Edit everything

you need on your computer

Repeat the publish command

to the same domain ?
How do I see a list of published sites?
Enter the surge list command.
How to remove a site from publication?
Enter the surge teardown command.
---
Now you have:
New domain

under which you can publish landing pages.

Free hosting

with free SSL and CDN.

The ability to

publish a site with one command

instead of running through file managers and uploading files manually.

Ability to use

one simple command to publish a new site in your automation.
Command line skills.
---
Use this knowledge to get maximum profit.
Launch your ad campaigns with RichAds traffic
What is RichAds?
🔝 Push and pop ads,
🔼 CPC starts from $ 0.003,
🔝 CPM from $0,3 in Tier 3, $0,5 in Tier 2, $1 in Tier 1,
⏫ large volumes of available traffic in more than 200 geos.
---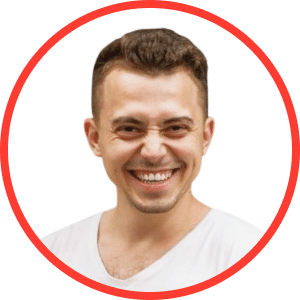 The article was prepared by Denis Zhitnyakov, owner and developer of services for affiliates:
• Dolphin | dolphin.ru.com | Facebook Ads Automation
• Dolphin TikTok | tiktok.dolphin.ru.com | TikTok Ads Automation
---