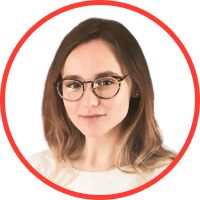 Lena, Head of of Customer Success & Partnerships in BeMob tracking software for traffic management, answered our questions about tracking solutions in 2020.
Find 14 Best Trackers for Affiliate Marketing in 2021 here.
RichAds: Where did it all start? What were trackers like right after they appeared in the affiliate marketing sphere and what are they now?
Lena: The idea of BeMob as a tracker appeared at the end of 2015. In 2016 we started delivering the tracking services. Despite almost 5 years in affiliate marketing, we obviously can't claim that BeMob is a pioneer of the industry.
At the time of our formation, such popular solutions nowadays as Binom, Adsbridge, Voluum, and ThriveTracker were already well known.
Trackers have always been and remain the tools for traffic tracking and distribution. It is a bridging platform between an ad network and an affiliate network or direct advertiser.
The basic purpose of trackers has not changed since then. Although the list of options which trackers are offering to their users now goes beyond the regular providing the cloaking, automatic optimization, landing pages editors, offerwalls.
RichAds: Why does the affiliate marketer today need a tracking solution?
Lena: First of all, the tracker is required to perform its basic purpose mentioned above.
You can forget about switching between platforms of affiliate networks and traffic sources. At the same time, the data is gathered accurately in statistics and the detailed reports provide a clear picture of traffic that converts, best-performing geos, and websites which should be blacklisted.
Other needs of an affiliate marketer depend on the goals and objectives which should determine the tracker's choice.
How to use your tracker to get max profit from RichPush read here.
RichAds: Do all affiliate marketers need trackers? At what stage is it necessary to think about using a tracking solution?
Lena: Working without a tracker in 2020 is impossible. I mean if an affiliate is ready to manage all the time-consuming work, he's got there by himself.
Using a tracker is always about organizing the routine. You can track your expenses by writing them down or you can use the app to calculate all the financial transactions which will be grouping the costs for further optimization and budget planning.
I think this comparison can be applied to many services, but in this case when you use a tracker it not only saves time.
It is best to start working with a tracker at the first stages in affiliate marketing. Here is a trick: the support of a tracker always helps with campaign settings, so you don't have to learn what link to place on the source, how to set up a postback with an affiliate network, and why you need a landing page. Therefore, by launching your first campaigns through a tracker, you can not only avoid the typical mistakes of newcomers but also get the additional knowledge from affiliate marketing representatives.
RichAds: Are there any fundamental differences between tracking solutions in CIS and European countries?
Lena: In my opinion, there are no fundamental differences. The basic features are the same for each solution. There might be differences just in several specific features.
What we can say for sure is that cloaking is more popular in the CIS countries. And the rest of the world is mainly focused on the auto-optimization and notification systems.
If the question is what exactly makes trackers created in the CIS different from trackers created in the US, Europe, or Asian countries. Then I can always hardly identify which part of the world a tracking solution belongs to. We are all focused on the worldwide audience.
RichAds: Which useful functions do trackers offer today (besides standard optimization)?
Lena: With the development of the affiliate marketing industry, the list of features is expanding, turning a tracker into a one-stop solution, where you can manage your campaign budget, buy traffic, find offers, or create landing pages in almost one click.
Optimization becomes automated – you no longer need to manually change the offer in the campaign when the required conversion rate or ROI value is reached.
Another important feature is the no-redirect tracking which allows users to launch a campaign on Facebook, Google Adwords, or Bing without using the campaign link of your tracker, as this is prohibited by the policies of these networks.
With no-redirect tracking, all the stats will be displayed the same way as with regular direct campaigns.
RichAds: Self-hosted vs. cloud tracker: what to choose?
Lena: It depends on the goals, budget, and traffic volumes, but first of all, on how much the affiliate marketer wants to deal with the server.
For me a cloud-based tracker is much easier to use: all you need is an email to register an account. There are enough supporters of both tracking solutions.
Considering the fact that some cloud solutions are offering server-based versions, we can't be totally sure that the server is better than the cloud or the other way round.
RichAds: How accurately does the tracker work? How to minimize possible gaps in data, for example, between ad network and tracker?
Lena: If by accuracy we mean the minimum discrepancy between the source and tracker statistics then, in this case, it is primarily affected by the redirect speed which is provided by the servers. Powerful servers guarantee less discrepancy.
Also, the accuracy is also affected by the distance of traffic from the server. Therefore, it is important that your tracker has its servers located all over the world.
The significant discrepancy is also caused by the quality of purchased traffic, which is often affected by geo and the type of traffic. There is a generally accepted percentage of a discrepancy, so if you buy pop traffic for Tier 3, then just be ready to see the fewer visits/ clicks data on the side of the tracker.
If there are no doubts about the quality of traffic and redirect speed but the discrepancy still occurs, I recommend contacting the tracker support to check the campaign settings, identify the reason and get the tips on optimization.
RichAds: How do trackers deal with bots and spy tools? Are there any effective instruments?
Lena: To prevent spy services from stealing your landing pages it is possible to add the dedicated script in the body of the landing page.
Each time your landing page is accessed directly, an error will be displayed or this visit will be redirected to another page which depends on the script settings. With BeMob this script can be easily installed.

As for bots, it is possible to set up the bot filters which will keep this traffic away from your campaigns. To be honest, the solution we are offering is pretty basic, but more advanced automatic filters are on their way and will be live soon.
RichAds: What are the most popular trackers' options today?
Lena: The most popular options with BeMob are bot filters, cloaking, automatic optimization of ad campaigns, tracking without redirects, building multi-level drill-down reports, automatic cost passing.
RichAds: What differences have you faced during the pandemic? How are things now?
Lena: To be honest, our team did not face any specific difficulties. Self-isolation allowed us to work even more productively.
On the other hand, some of our users have experienced a significant decrease in traffic volumes. There were users who have completely stopped their campaigns and temporarily switched to the free plan. To support them we have provided a discount system, reduced the cost of overage on the free plan if the limit is crossed, and allowed all the new options on each plan.
RichAds: What is the focus of tracking solutions this year? What are the trends in Q3 2020?
Lena: This year our team has become larger which has allowed us to focus on introducing the new options. We are currently working on complete integration with traffic sources to fully remote control of campaign results on the tracker side.
By the end of the year, we plan to introduce the auto-optimization of campaigns and expand the bot filtering option.
RichAds is integrated with BeMob tracking solution that's why you can use it while running push, pops, and native campaigns with us. Here is the full list of trackers integrated with RichPush.
What is RichAds?
🔝 Push and pop ads,
🔼 CPC starts from $ 0.003,
🔝 CPM from $0,3 in Tier 3, $0,5 in Tier 2, $1 in Tier 1,
⏫ large volumes of available traffic in more than 200 geos.