Each month, RichAds hosts a webinar on topics relevant to affiliate marketers. 
Their recordings can be found under the tag "Webinar".
Join our Telegram channel to get the hottest updates about RichAds webinars.
In 2022 Gambling and iGaming offers showed incredible results at RichAds as well as in affiliate marketing industry overall.
Marketers focused on different GEOs, but it's no use arguing that Tier 1 countries are the most profitable ones due to the socio-economic peculiarities of the target audience, so they're definitely worth driving traffic to.


Who are the speakers?
During the webinar we discussed how to make profit on Gambling offers in Tier 1 GEOs from two different points of view, the discussion was a heated one.
Our expert guest looked at the topic from the point of view of an affiliate program. It was Insaf Fazl, an affiliate manager of BROFIST.partners. They work with many Tier 1 GEOs and have a bunch of converting offers to provide.
Traditionally, RichAds took the part of an ad network, represented by Daria Maichuk, a Head of Customer Service. We shared insights on creatives and promotion techniques.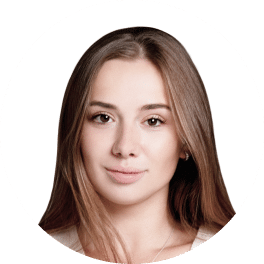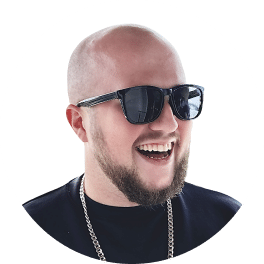 Insaf Fazl
BROFIST.partners Affiliate Manager

insaf.f@brofist.partners
Skype:live:.cid.22acc41bf137f02
Telegram: @Insaf_Brofist
What's on the Webinar Agenda?
On the webinar several crucial points on launching Casino offers were covered:
First, the speakers will talk about the upcoming trends of the vertical for 2023.
Then, top Tier 1 countries for Gambling will be covered as well as approaches to working with them.
After that, the portrait of a Swiss player will be discussed in detail.
The next point of the webinar will concern the creatives and landing pages tips and hacks.
The discussion will be finished with a case study from Brofist Partners.

+ Q&A session
Watch the webinar "Casino campaigns in Tier 1: 2023 working strategies"
Top 8 frequent mistakes when promoting Casino on Tier 1
There are several mistakes that affiliates usually make when driving traffic to Gambling offers.

To make the promotion process easier RichAds together with BROFIST.partners collected some of them:
What is RichAds?
🔝 Push and pop ads,
🔼 Domain redirect traffic,
🔝 CPM for domain ads starts from $ 1.5,
⏫ CPC for push ads starts from $ 0.003,
🔼 CPM for pops — from $0.3 in Tier 3, $1 in Tier 1,
⏫ large volumes of available traffic in more than 200 goes.