« Back to Glossary Index
A VPN is an online security and privacy solution. It is a program that enables users to browse the internet anonymously or securely or both from anywhere in the world where there is an internet connection available.
VPN stands for Virtual Private Network — which means it's basically a secure tunnel between your computer and one of your providers' servers, making your connection practically invisible if you are at risk of being snooped on by hackers.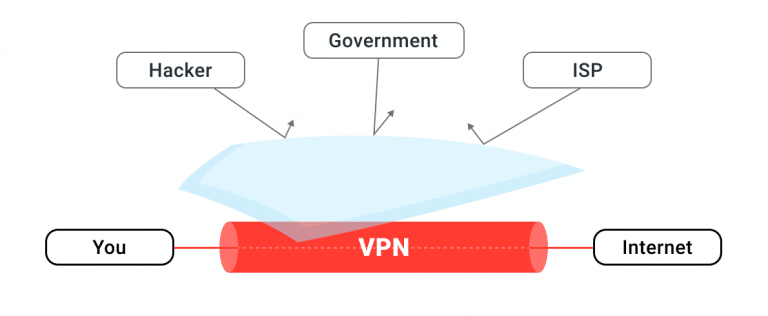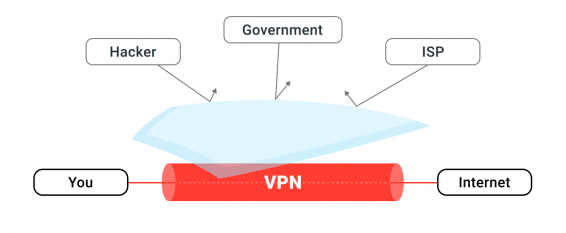 Why People Need VPN
In the past, only techy people and computer geeks used VPN; nowadays, though, almost anyone aware of its existence would opt for one.
With the pandemic forcing everyone to stay at home, everyone's activities were confined to using the internet, whether for socializing, shopping, or entertainment.
If you've seen almost everything being offered by your streaming service in your location, chances are you're searching for something else to watch that is possibly only offered elsewhere. A VPN can open up doors previously locked for you. Plus, if you've been surfing adult sites, you'd surely want your browsing activities hidden!
Personal security and financial information are some of the things you'd like to keep private as well. With the increase in hacking and phishing occurrences these days, it's always better to be safe than sorry. A VPN can help you tunnel your connection so hackers won't have direct access to it.
How to use VPNs in affiliate marketing?
VPNs are essential tools if you engage in the promotion of goods and services. Let's take a closer look at what proxies and VPNs are for in affiliate marketing, what tasks they solve, and how affiliates should use a VPN.
To maintain your anonymity;
To ensure your security;
To enhance your connection speed;
For advanced spying;
To work with offers from different GEOs;
For setting up, testing, optimizing, and scaling campaigns for various GEOs;
To bypass restrictions;
To bypass anti-fraud systems.
How to Choose an Affiliate VPN Offer?
Deciding on the right VPN offer is crucial to an affiliate's success.
Many factors go into choosing a VPN from the point of view of a prospective customer, like the price, user reviews, subscription period, or customer service, for example.
From the affiliate's point of view, though, you should be mostly concerned with the average EPC, network conversion rate, and as always, if that offer accepts the type of traffic that you will use.
Objectively speaking, it will be best if you can find offers with recurring revenue so that your earnings do not end at just one sale. This reduces marketing spend in general since you will have more customers buying subscriptions from the company, which means there's greater potential of earning higher commissions.
Top Geos to run VPNs at RichAds
Here is the list of best geos to launch VPN at RichAds:
Japan,
China,
Singapore,
USA.
---
Use VPN and proxy to get maximum from your ad campaigns at RichAds
What is RichAds?
🔝 Push and pop ads,
🔼 CPC starts from $ 0.003,
🔝 CPM from $0,3 in Tier 3, $0,5 in Tier 2, $1 in Tier 1,
⏫ large volumes of available traffic in more than 200 goes,
🔼 Best niches: VPN, antiviruses, Dating, Sweeps, Gambling, Betting.
---
Related articles: