2020 has brought a lot of surprises to the world of affiliate marketing. Some niches have completely fallen into despair, while others have become a real gold mine for many media-buyers. In 2019 everyone talked about the benefits and high conversions brought by push notifications. Has anything changed since that time? What are the verticals where push advertisement shows the best performance?


In this blog post, we publish the list of the best niches for push advertising and some useful tips on how to make a profit on it in 2020. This article is written by our partner – RedTrack.io – ad tracking and conversion attribution platform.

Verticals that go well with push traffic
The performance of push notifications slightly varies across a wide range of affiliate marketing verticals. That means you may actually use it with all niches. Experts say that push traffic shows the best result in combination with e-commerce, dating, gambling crypto, and sweepstakes. So these are the top verticals for push ads!
If you only start your journey into the affiliate marketing world, push can be one of the best options to start.
Push traffic is the lowest hanging fruit for newbies. Your only task is to work out a title and description. Even sending out a trivial "Confirm you're 18?" will garner results.
Simply choose the destination and you're off to the races. Mobile dialogs do not require a substantial investment and can bring in sales on a modest budget. Push traffic is likely to remain a foolproof advertising format far into the future.
Dating vertical + Push Traffic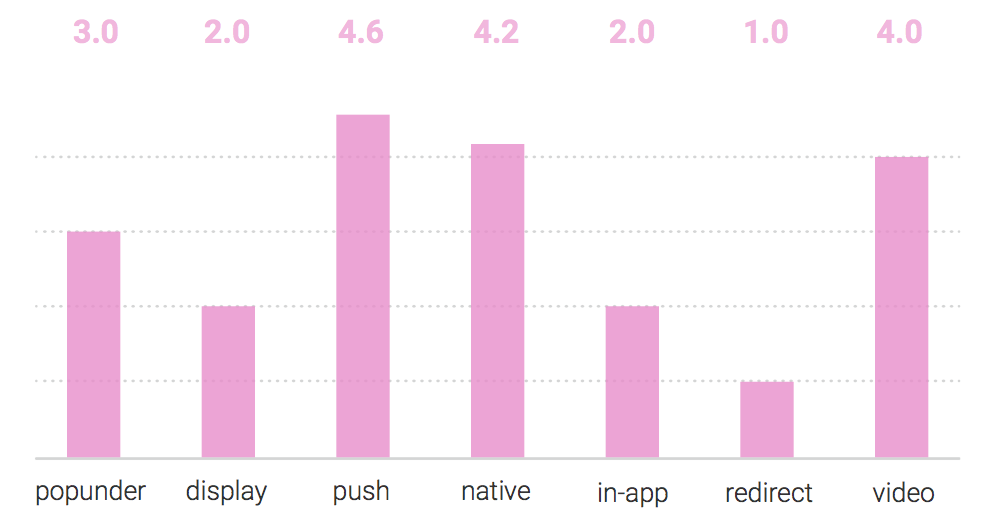 Dating vertical has proved its high compatibility with push traffic during COVID-19. What you have to do to maximize your profit here is to make a thorough research of your target audience and create several personalized enticing ad copies to test. If you can do it, then, you can count on a residual income from a dating affiliate program. Paid users generally subscribe to dating websites for six months or longer. If you opt for a CPS/CPL model, longtime users will guarantee a high payout, as big advertisers in dating can generate more money from one user.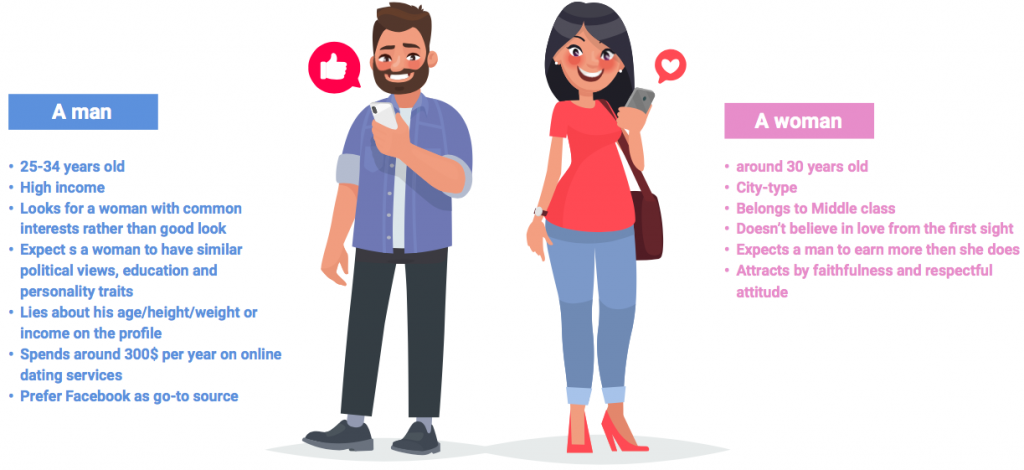 Find full Dating Guide with tips and creatives here.
Gambling vertical + Push Traffic
On the one hand, quarantine moved more gamblers online, on the other, it hit some of the gambling sub-niches really hard and deprived some affiliate marketers of habitual income.
During the pandemic, the major sports events were canceled, so the only choices left for bets lovers were South Korean baseball and Belarusian football. Instead, e-sport replaced offline events and attracted a great number of viewers.
Others found alternatives in offshore casinos, social media games with in-app purchases, and local lotteries. So, even without sports competitions the vertical shows high profitability. If you want to succeed in this niche, keep in mind that websites with mobile web view will offer you the best conversions and amazing profits. They are more profitable than self-stories and other advertising methods.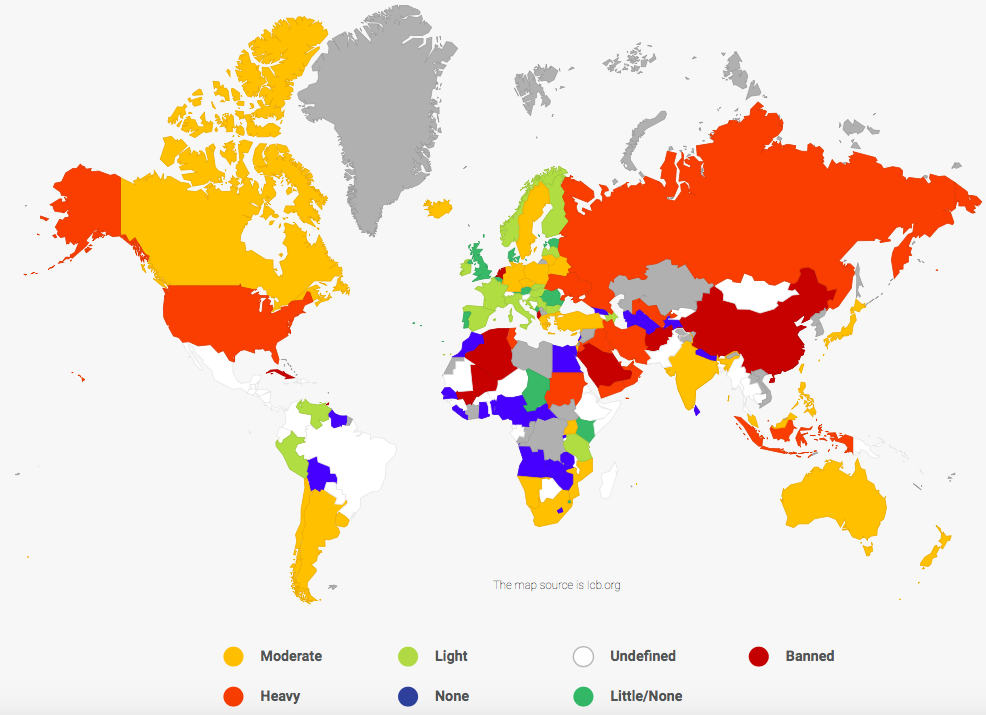 Find 12 tips on how to run Gambling in 2021 here.
Crypto vertical + Push Traffic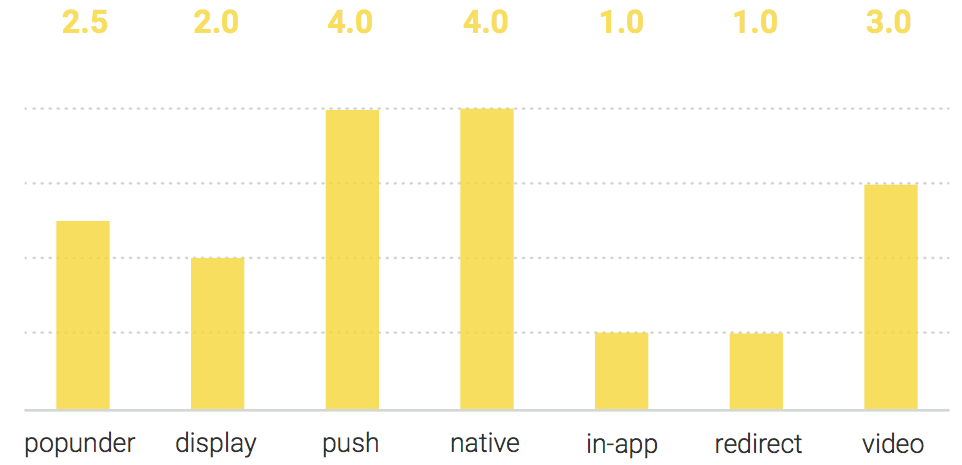 Being one of the youngest and unstable verticals in the affiliate marketing world, crypto is known for higher up-front costs, lower competition, and bigger payouts in comparison to others. Although the amount of fraud traffic has increased significantly over the past 6 months, push is still slightly exposed to fraud or "bot attacks". It seems like there's no other format that can provide the same user coverage, nativeness, and lack of irritation with crypto offers.
---
"Both desktop and mobile traffic perform well for the crypto vertical. While Facebook is offering some regulatory push-back, email, and push traffic are still profitable advertising methods. Offers change frequently, so pay attention to specific GEOs. The Netherlands, Sweden, and Singapore are on the rise (as of the end of 2019)".
"Push has been the game-changing ad format over the past few years. While currently generating high revenues, it's very susceptible to Google regulations. Native format is the silent success of the affiliate world, as the technology is very similar to the push format (headline + creative). If push falls by the wayside, advertisers may benefit from shifting focus to the native format. The pop format is established and stable, continuously generating large revenues. Even with Google's long-standing regulation attempts, the pop format remains pro table".
---

In time of uncertainty the best way to find firm ground under your feet is to use objective and accurate data to evaluate the performance of your campaigns. This can be easily done with the help of a quality ad tracker. What are the benefits? The accurate and convenient methods of tracking organic and paid traffic, detailed reports, fraud check and many other features. Want to learn more about ad tracker capabilities? Sign up for free to RedTrack and check it yourself.
Our friends have recently published 80+ pages Supreme Guide to Affiliate Marketing Verticals with a detailed explanation of each vertical and the most suitable traffic sources for them based on the industry stats and expert opinions.
If you want to read the whole guide and learn how to maximize your profit in post-COVID-19 time, please download it here.

Here it is the best verticals to earn on push ads! Don't loose the moment to earn on push ads right now using them!
Find high-quality push & pop traffic in RichAds advertising platform!
What is RichAds?
🔝 Push and pop ads,
🔼 CPC starts from $ 0.003,
🔝 CPM from $0,3 in Tier 3, $0,5 in Tier 2, $1 in Tier 1,
⏫ large volumes of available traffic in more than 200 geos.