FIFA World Cup 2022 is just around the corner! How can event betting be promoted? Let's find out.
Let's break down current betting trends, look for the best promotion approaches and talk about the impact of major sporting events on the vertical.


Event betting in affiliate marketing is a stable vertical, but it is still subject to change. Webmasters are looking for profitable approaches, major events shake up the world of sports, and bookmakers are developing and offering new conditions. The affiliate marketing vertical for sports bettings is changing, and it is important to take this into account.
That's exactly why today our guest is Alexey Gryzunov, Head of the PIN-UP Partners event betting affiliate network. We will talk about the most important trends and events in sports, effective approaches, the impact 2020-2021 had on the vertical, and how to drive traffic to event betting for affiliate marketing.
Let's get right into it!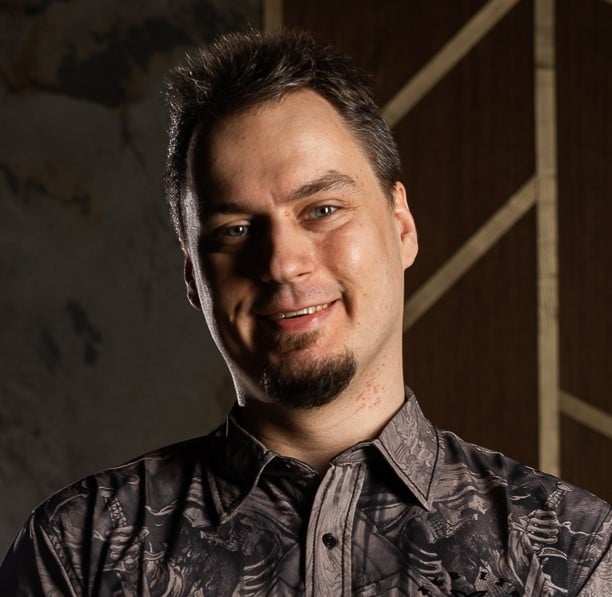 Alexey Gryzunov,
Head of the PIN-UP Partners event betting affiliate network
Has the 2020-2021 Recession Affected the Betting Vertical?
Yes, the vertical has indeed changed. The changes mainly affected bookmakers. Many of them left the market, partially or completely.
Products are also changing and evolving. Growth is centered around the online sector. The sports industry and large crowds of people don't really go together these days. Mainly because of Covid and the restrictions set into play due to its new strains.
But, viruses will no longer be able to influence the market so strongly. The iGaming vertical has adapted to the new reality and stabilized. The industry is currently recuperating, betting indicators are no longer sagging, and the gambling sector isn't seeing random spikes in activity.
Users have also got used to living in the Covid-caused reality and are once again making stable money. Now the potential audience can invest in the game since the amount of funds they can allocate to entertainment has increased.
Answering the original question — the 2020-2021 recession served as a development boost for the industry. Yes, there were dives, but now they're in the past. Event betting is recovering for affiliate marketers and is once again consistently profitable.
Event Betting Trends to Keep in Mind
One of the main trends is that the funnels getting smaller. For example, PIN-Up recently sized down their registration form, it's now reduced to 1-2 fields. It's convenient for users and profitable for affiliates since the registration conversion rate has gone up.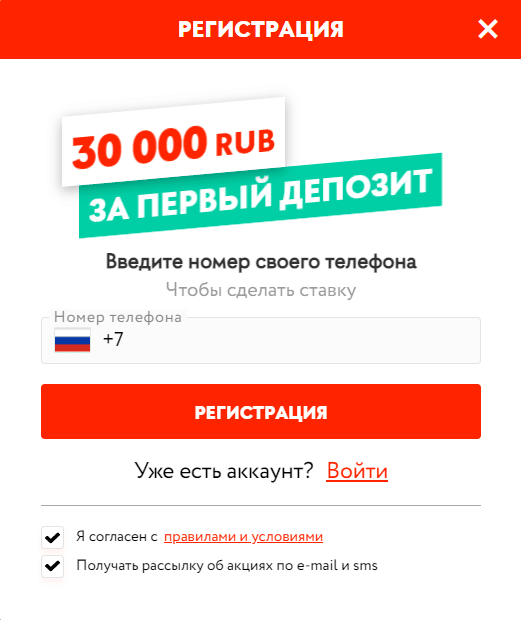 For example, here are the landings with the highest CR:
Another important trend is honesty. Offers that provide the user with transparent info about the promotions, bonuses, odds, and events are the ones that work and bring profit. If you try to mislead the viewer, they will get disappointed and leave, your conversion rate will be lower.
The next important aspect deals with picking the offer. When making a choice, focus on the freshness of the offer, not the GEO. The market pays for new users, and promoting a fresh offer is always more profitable than offers that have been on the market for decades.
These are the main betting trends you should focus on when developing bundles. Shorten the path from lead to client, do not create high expectations, and promote fresh offers — all this will help boost your ROI.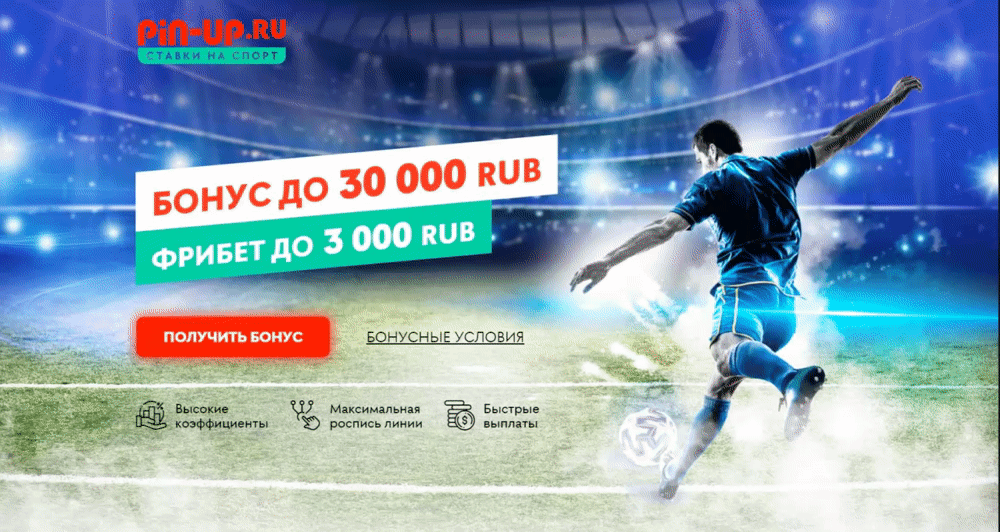 The Olympics are Сoming, How will this Affect the Vertical?
The Olympic games are usually a neutral event for the betting vertical.
Naturally, the number of new players will go up. Yet this surge will only serve to compensate for the low number of events (since the Olympics are stealing the spotlight), meaning that everything will be stable while the latter is held.
The Olympics will even out the sagging, and it will be just as profitable to promote betting offers during it as any other time.
What Events and Sports will be Relevant for Players?
Events and sports primarily depend on the GEO.
For example, this year the World Cup will be held in Qatar, this event definitely is worth paying attention to. But, it will take place only at the end of November.
As for upcoming events — the IPL is noteworthy — India's cricket championship, a seriously underestimated event. Its advantage is the time it's held exactly when you amass your betting audience for the rest of the year.


Overall, the more popular an event, the better. Football ranks first in terms of popularity, direct your attention to it first. This year will also see several major-level football events you should prepare for:
In 2022-23, there will be several major football events that you should prepare for:
Champions League Final, June 10, 2023, Istanbul;
Europa League Final, May 31, 2023, Budapest;
UEFA Nations League, June 14 – 18 ,2023;
Euro-American Cup, June 1, London;
UEFA Super Cup, August 16, 2023, Kazan;
FIFA World Cup 2022, November 20 to December 18, Qatar (find some tips on how to promote FIFA World Cup 2022 here).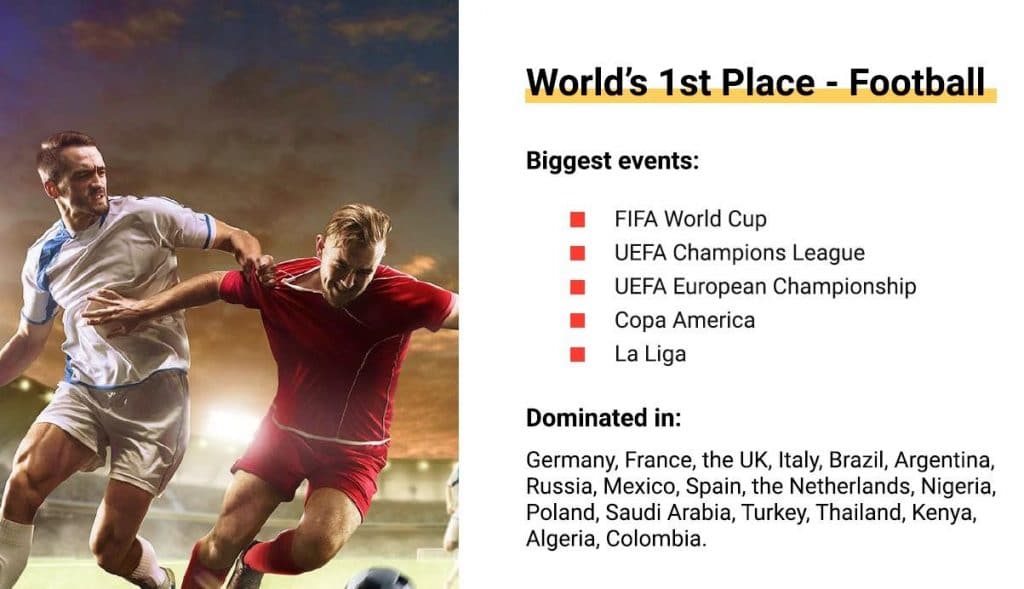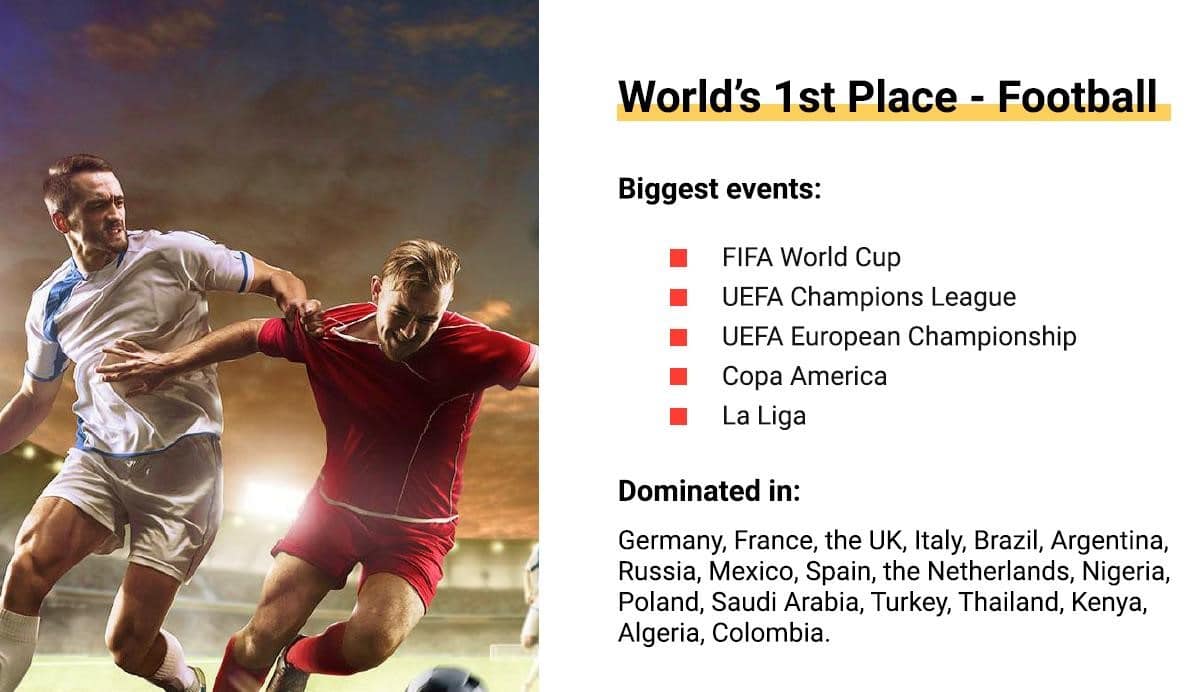 Approach for promoting FIFA World Cup and Other Major Events
As for classical promotion — same ol', same ol', just set up your campaign properly and drive traffic to a landing with a registration form.
But keep an eye on other event betting trends and methods. For example, many affiliates don't advertise the brand directly. They promote YouTube, TikTok, and Telegram channels and then monetize them via native integrations.
This helps kill 2 birds with 1 stone:
The ads become less "in your face". Native integrations do not annoy the user, which enhances brand trust;
The user gets relevant content in addition to the ad. This is important for long-term retainment.
As for the Olympics — it's important to choose the right sport. Keep an eye on ice hockey, this is one of the most popular and easy to understand (in terms of rules) winter sports out there. And just in general, the more popular a type of sport — the more money you can make on it and event betting offers, this is the fundamental logic you stick to when choosing a direction in betting.


Schedule of Hockey Matches at the 2022 Olympics
The schedule of hockey matches at the Olympics is already known, you can start preparing your creatives:
Russia – Switzerland, 09.02.22, 11:40, Group В;
Czech Republic – Denmark, 09.09.22, 16:10, Group В;
Sweden – Latvia, 10.02.22, 07:10, Group С;
Finland – Slovakia, 10.02.22, 11:40, Group С;
USA – China, 10.02.22, 16:10, Group А;
Canada – Germany, 10.02.22, 16:10, Group А;
Denmark – Russia, 11.02.22, 07:10, Group В;
Czech Republic – Switzerland, 11.02.22, 11:40, Group В;
Sweden – Slovakia, 11.02.22, 11:40, Group C;
Latvia – Finland, 11.02.22, 16:10, Group C.
What is RichAds?
🔝 Push and pop ads,
🔼 Direct click traffic,
🔝 CPM for direct click starts from $ 1.5,
⏫ CPC for push ads starts from $ 0.003,
🔼 CPM for pops — from $0.5 in Tier 3, $1 in Tier 1,
⏫ large volumes of available traffic in more than 200 geos.
Which Traffic Source to Use When Promoting Betting Offers?
The top-tier traffic sources in this case are all the ones related to search engines. SEO, ASO, Context PPC all help to attract a warmed-up audience that converts best of all. But, these traffic sources have drawbacks – they are labor-intensive and expensive.
So instead go for push notifications or SMS ads, they are more balanced cost-wise, making them a better choice for event betting.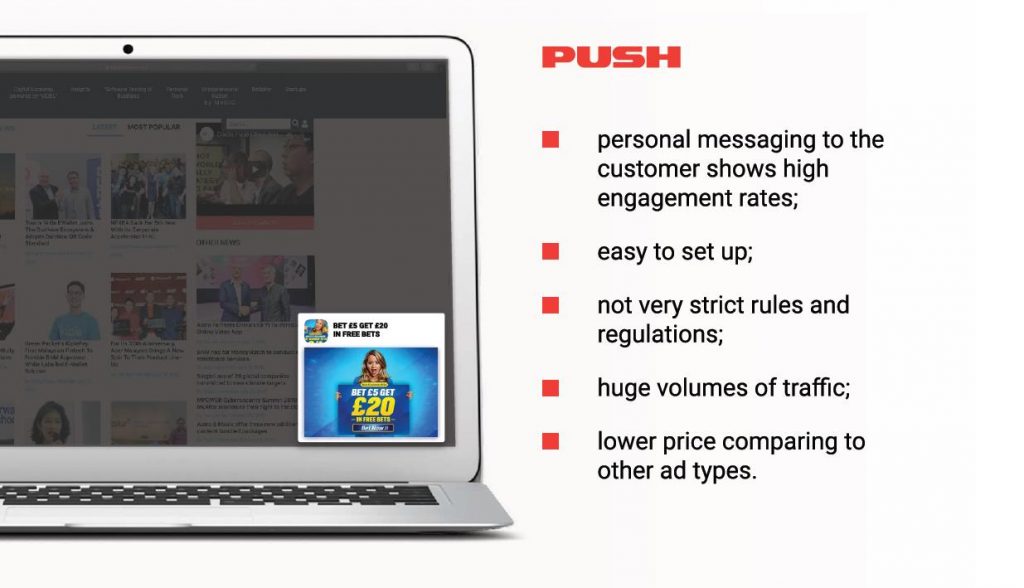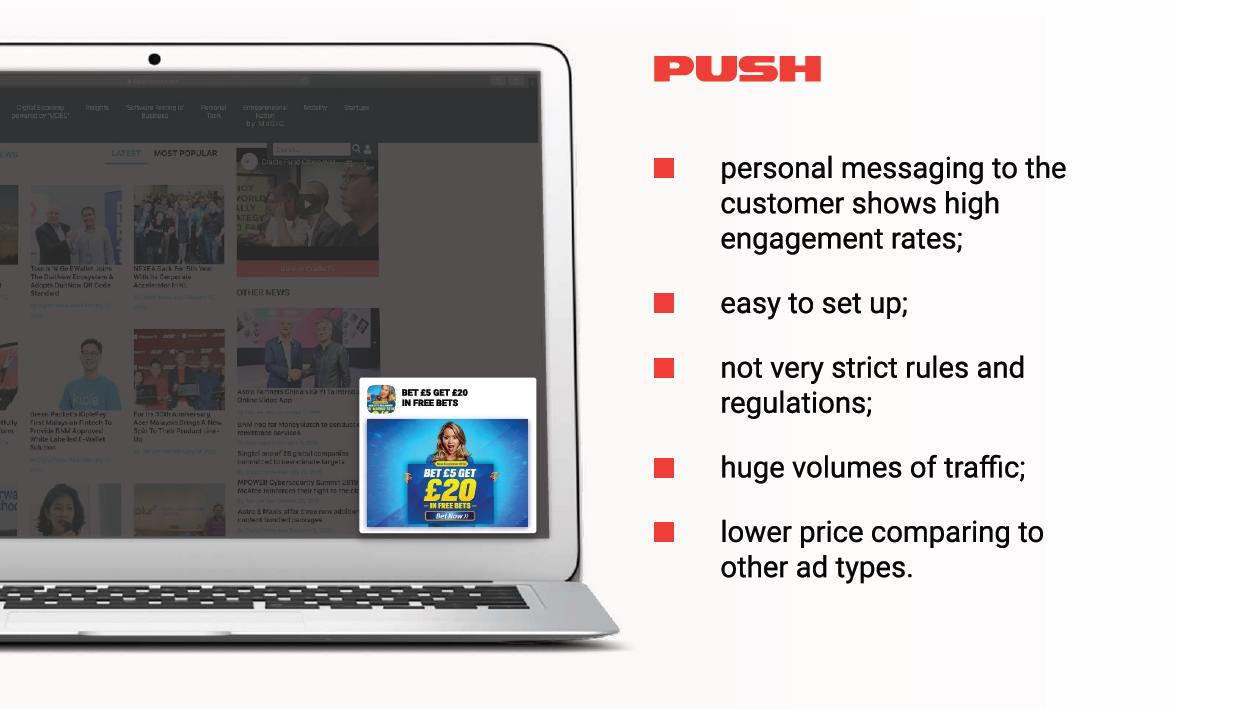 Why push notifications are one of the best traffic sources for betting
Experience shows that push notification traffic collected on relevant sites can bring high profit. The most important thing in such bundles is to correctly convert the traffic.
That's where campaign personalization for specific events comes in. For example, you can prepare a large pack of push notifications for a popular match or tournament, this will increase the registration conversion rate.
The deposit conversion rate depends primarily on the bookmaker. Choose famous and verified platforms, they have the best deposit conversion rate.
As an event vertical, betting works great with the push notification format. Notifications deliver up-to-date information to users, and you can pump up event betting creatives in large volumes. This is convenient for an affiliate marketer since it simplifies campaign personalization and saves time.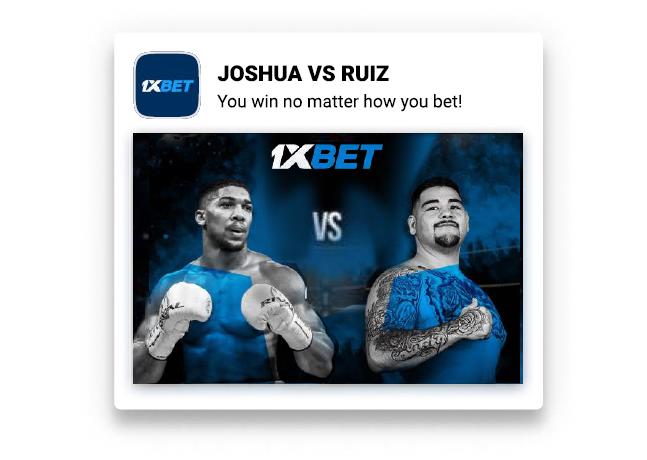 How to increase the conversion rate when working with push notifications?
The key to success in betting is eventfulness.
Personalize campaigns and ads for events. The more popular a game, the better, because the number of potentially interested users directly depends on how many of them want to see the event.
The rest of the approaches will be simply useless. Players won't deposit if there are no interesting events in the lineup to bet on.
Any tips for designing creatives?
Not really a secret, just the eventfulness we mentioned
The main advice is to focus on major events and make sure your push notifications have the info the user wants to receive. If India's cricket championship is coming up, design a creative with bonuses, odds, teams, players, or upcoming matches. These are the sorts of creatives that work best for event betting.
If there are no high-profile events in the near future, you need to peak the user's interest. One of the key approaches is asking the user to "guess" the result. For example, "Goal?" or "Foul?" – is the most common format of creatives in the off-season.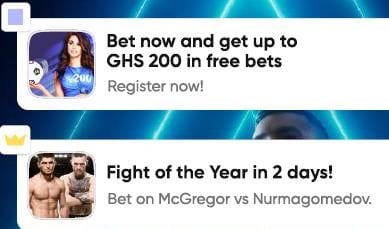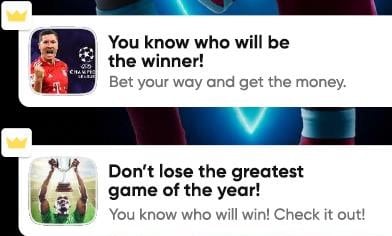 How to Gain on Event Betting with RichAds
RichAds advertising network experts also shared helpful information on how to gain on sports event betting. They shared the following insights.
Is there a sport you should bet on more than others?
Our affiliates launch offers for football the most often. This trend comes in line with global statistics as football is the most popular sport.
What offers perform well at RichAds?
Now it is Betway (ZAF), 1xBET (ZAF, ZMB, NGA, GHA, UZB). Our managers can obtain more information because the situation is constantly changing.
What geos are the best for launching sports betting at RichAds?
ZAF, BGD, ZMB, NGA, GHA, UGA, TZA, CIV, UZB, TUR.
Find more information about top goes for running Betting here.
How to Set up Event Betting Ad Campaigns at RichAds
At RichAds, you can launch push, pops, or direct click ad campaigns. Both are good for the betting niche, but direct click ones show the best results in REG/Deposit.
Running a push campaign would be a good idea. We advise starting with two campaigns: launch the first one on Premium sources and the second on New Subscribers Only. Such a strategy will allow you to test those users who subscribed to push notifications no more than 7 days ago and have not yet seen a ton of different ads. Only mobile traffic should be used in both campaigns.
If the betting event is coming soon, set up 2-3 ad impressions per day instead of 1 to draw attention to the event.
Use 5-6 creatives in one campaign for a good result. Our designers can make them for free if the client does not have them.
If you have experience with betting pops, you can try our new advertising format — domain traffic. You also need only a landing page to work, but CR will be 7 times higher than that for pops.
What is RichAds?
🔝 Push and pop ads,
🔼 Direct click traffic,
🔝 CPM for direct click starts from $ 1.5,
⏫ CPC for push ads starts from $ 0.003,
🔼 CPM for pops — from $0.5 in Tier 3, $1 in Tier 1,
⏫ large volumes of available traffic in more than 200 geos.
Event Betting Affiliate Networks and Offers
Our team has compiled a list of 5 top affiliate networks' best betting offers for you. And the first ones are from Pun-Up Partners, which Alexey Gryzunov represents.
Pun-Up Partners
Our licensed betting offer — https://pin-up.ru:
Our most attractive payouts currently go to the following geos:
RU – 5000 RUB,
AZ – 35$,
TR – 50$,
IN – 20$,
PE – 35$,
KZ – 25$,
BR – 20$
---
3snet.co
Catch up the best TOP of betting offers for deares CIS and Asia with a large selection of payment systems and good rates from the 3SNET CPA network. The CR promises to be pompous!
id 3223 Champion CPA RU
Rate – 55$
Paid event: first deposit 500 rub from active player
Geo: Russia
https://my.3snet.co/v2/offer/3223
id 3210 Dafabet CPA 7 Countries
Rate – 25$
Paid event: the first deposit 5$+ turnover 30$ from active player in any time.
Geo: China, India, Malaysia, Indonesia, Thailand, Korea, Vietnam
https://my.3snet.co/v2/offer/3210
id 3179 10Cric CPA IN
Rate – 40€
Paid event: accumulative deposit 1000 INR from active player in any time.
Geo: India
https://my.3snet.co/v2/offer/3179
id 3015 Paripesa CPA VN
Rate – 27$
Paid event: accumulative deposit 5 $ from active player
Geo: Vietnam
https://my.3snet.co/v2/offer/3015
id 2851 BetCity CPA 4 Countries
Rate – 40$
Paid event: Accumulative deposit 500 RUB (or equivalent in local currency). Minimum deposit that user can make on the site is 10 RUB.
Geo: Kazakhstan, Uzbekistan, Azerbaijan, Ukraine
https://my.3snet.co/v2/offer/2851
id 482 GGbet CPA RU+CIS
Rate – 40$
Paid event: deposit. The active player's total deposit min $10 within 14 days from the moment of registration is paid.
Geo: Russia, Azerbaijan, Armenia, Uzbekistan, Georgia, Turkmenistan, Tajikistan, Moldova, Kyrgyzstan,Belarus, Kazakhstan, Ukraine
https://my.3snet.co/v2/offer/482
---
CPA Cash
GGBet
Russia, Kazakhstan, Ukraine, Belarus
CPA 30$
Baseline 10$.

Liga Stavok
Russia
Any kind of traffic
CPA 3500 RUB
Baseline 200 RUB.

PariMatch
Russia
Context, Apps, SEO
СРА 4000 RUB
Baseline 350 RUB.

1WIN
Russia
Any kind of traffic
Revshara
RS GGR 45%.
---
Gambling.pro
---
VortexAds
(2449) Betobet — CPA — [PE] Desktop/Mobile; PE; all devices/all OS; payouts: up to $64
(2671) 22bet — CPA — [MY, PH, KE, TZ, NG] Desktop/Mobile; MY, PH, KE, TZ, NG; all devices/all OS; payouts: up to $20
(2720) Sportbet.one — CPA [WW] Desktop/Mobile; US, AU, CA, NZ, GB, etc; payouts: up to $200
What is RichAds?
🔝 Push and pop ads,
🔼 Direct click traffic,
🔝 CPM for direct click starts from $ 1.5,
⏫ CPC for push ads starts from $ 0.003,
🔼 CPM for pops — from $0.5 in Tier 3, $1 in Tier 1,
⏫ large volumes of available traffic in more than 200 geos.