Any affiliate marketer knows that nutra is a surefire way to earn in the sphere. This vertical remained popular even when others suffered during the Covid-19 pandemic. Nutra is compatible with many traffic types, but native ad formats stand out from most others. Why? The answer is simple: users are prone to trust such materials and don't perceive native ads as classic advertising.

Nutra and native ads. How to make a success story right now? Our new article will help to find out 😉
Basics of Native ad format
Native ads are a perfect format for those who want to support the brand safety and avoid intrusive ad formats. This ad successfully masquerades as the website's editorial content and doesn't look like an ad at all, bypassing standard marketing tactics.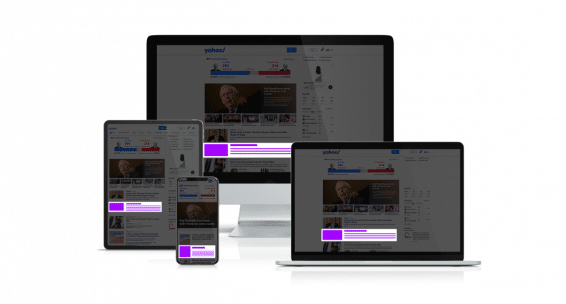 What about parameters?
There are two types of native banners in RichAds:
Web (492*328 and 200*150)
In-app (1200*627 and 320*160)
Also, your creative for native traffic should include:
Icon

(150*150)

Headline

(up to 65 characters).

Description

(up to 140 characters).

Brand

.

Domain

.

Call-to-action

.
Briefly with RichAds: Start with Native Traffic.

Choosing the offer for your GEO
Nutra products vary from one country to another, and there are no "basic" products popular in all the countries in the world.
For example, in Asian countries (Thailand, India, or Taiwan), products protecting against vermins and remedies for men's health are very popular.
In African countries, people tend to use food additives and diet drugs as well as products for skin whitening.
Europe is famous for its love for well-known brands (DR Hauschka, Maybelline, L'Oreal), beauty products, and teeth whitening.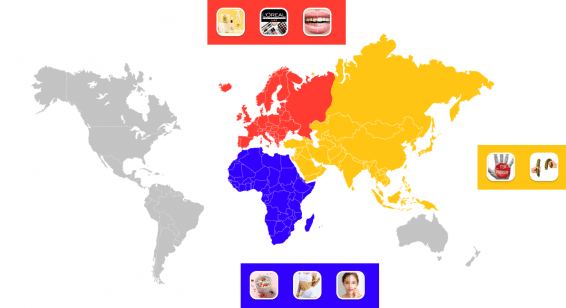 Choosing the right offer type
There are different payment models for the nutra vertical, but for native ads, COD (Cash-On-Delivery) offers are best suited. The user first leaves their data on the website. After that, they are contacted by the call-center and pay for the products upon receipt.
There is one more great model, which is called Trial. Users leave their personal details on the website, and if this information is valid, an affiliate marketer gets paid. Then the user receives the product's sample. They are subscribed to the products and pay for them further.
A safe and trustworthy format of native ads will hardly work with Direct Sales offers where the customer has to pay right on the website, leaving their credit card's data.
Choosing the new unique offer
Remember that your offer should be popular and have some unique features that differ it from other options in the sphere. There are many similar products on the market now, and coping with the competition is becoming more difficult.
Looking for the offer, pay attention to small details and unique points. It can help you with promotion and give a competitive advantage.
Don't forget about offers with celebrities. As a rule, people believe celebrities and experts as their credibility is relatively high.
Landing and pre-landing pages approaches
To launch a native campaign, it's necessary to understand that your content should look as natural as possible. That's why properly created pre-landing and landing pages are half of the success.
Read about How to make converting landing pages for affiliate marketing here.
Make a landing page that looks like a personal blog and place somebody's success story here. Credibility always works.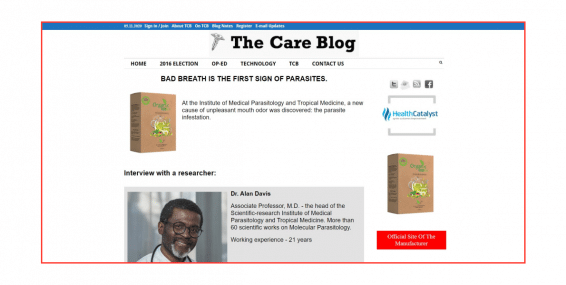 Use (pre-)landing pages that look like a news website with some articles on it.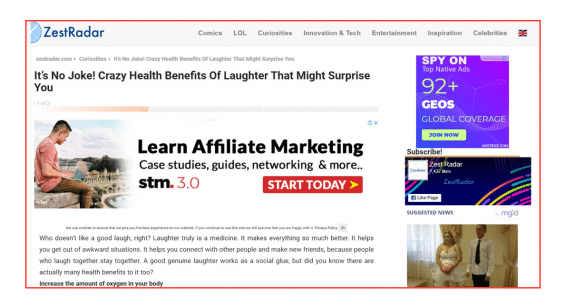 The countdown on the (pre-)landing page will help to create the limit and encourage users to buy ASAP.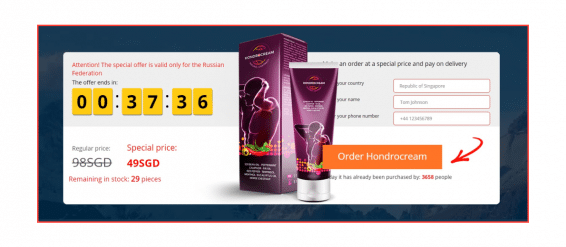 Use reviews of satisfied clients.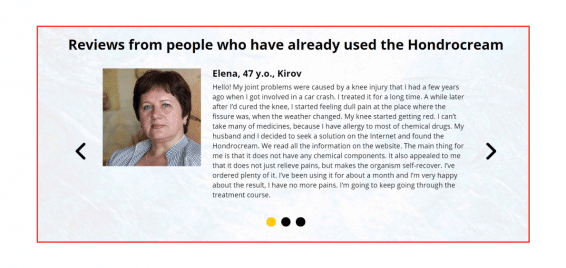 Reviews and recommendations of real doctors will add the necessary expertise.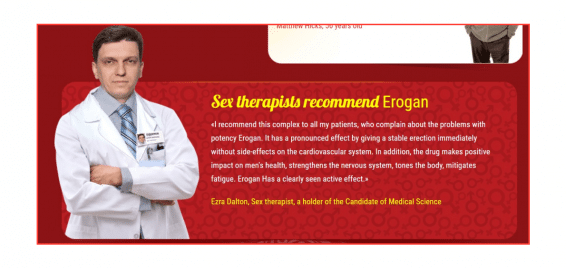 Include photos of happy clients. People are eager to believe real customers and their honest ratings.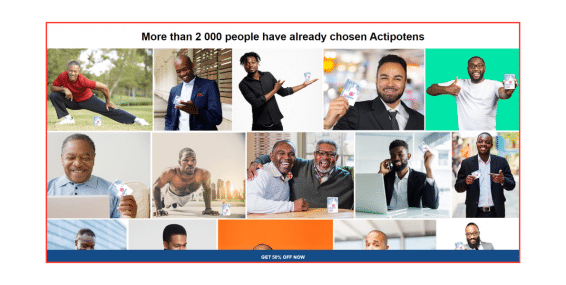 Use (pre-)landing pages with discounts on certain products.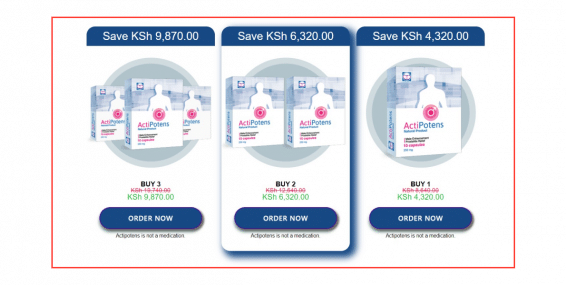 Tactics for nutra creatives in native ads
To find the best tactics, use spy tools. There you can see all the statistics, find the most converting options, and use ideas.
Add figures to your headlines.
They work like a persuader and help to create an impression.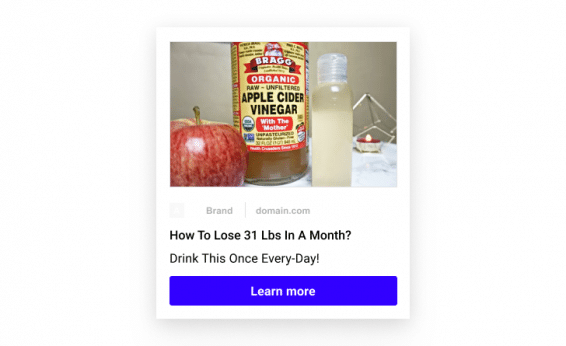 Use photos of real clients with the product you sell.
Don't take professional photos, a selfie is the perfect option.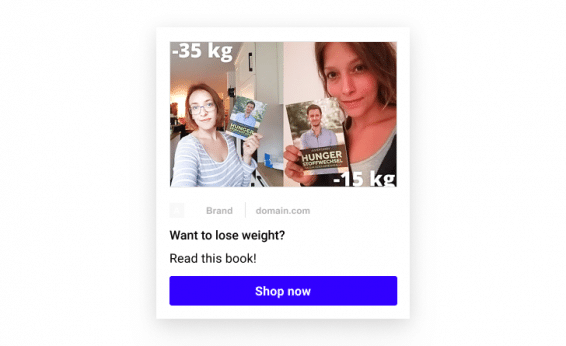 Images of famous brands' products are motivating to buy.
These brands are perfect for European GEOs.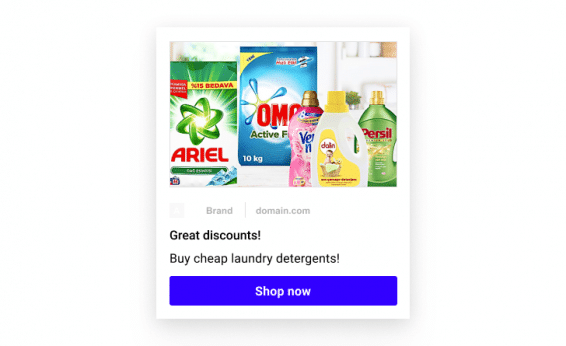 Tell about different ways of using just one product.
It arouses interest and makes people click.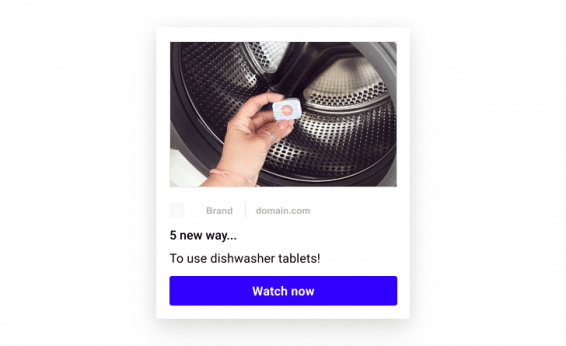 Use names of traditional medicine types popular in particular GEO.
For example, Ayurvedic medicine is trendy in India.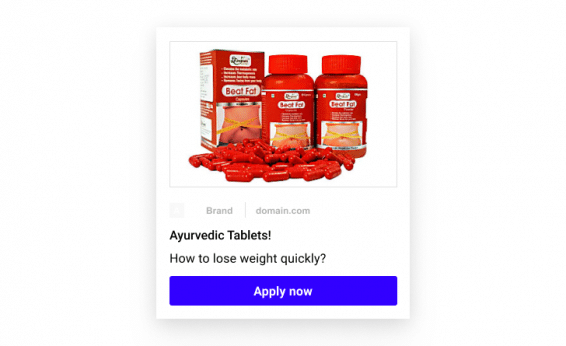 Mention country where certain beauty products were produced.
For example, Korean beauty brands are popular among women all over the world.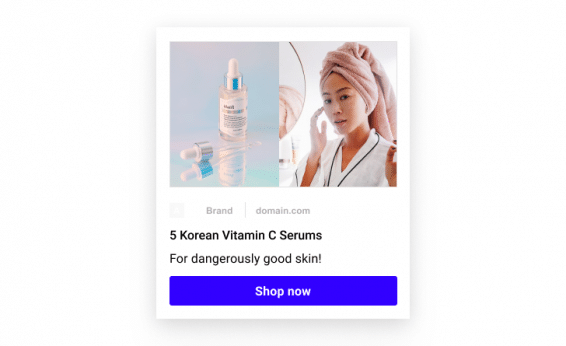 Give people hope to treat their diseases.
Everybody wants to relax and find a medicine that will help relieve them.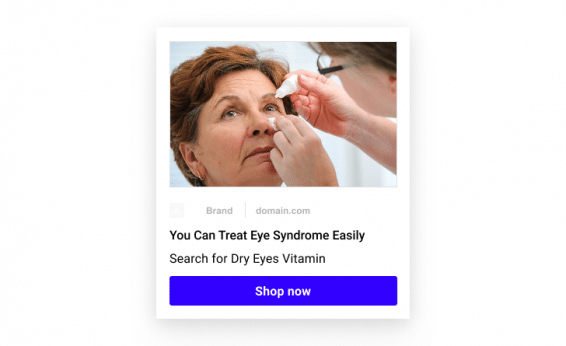 Use images with parts of the human body.
Such schemes will help to focus on user's pain points.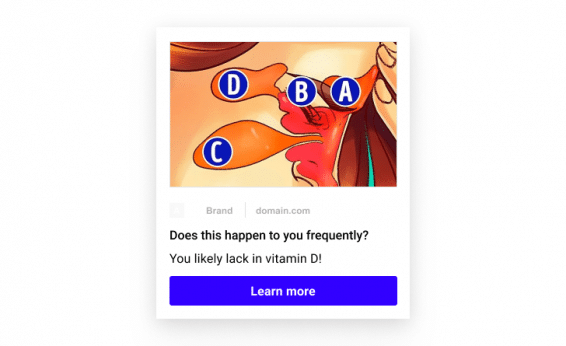 Make an accent on the current situation that could help to gain weight.
Also, you can use "before" vs. "after" images.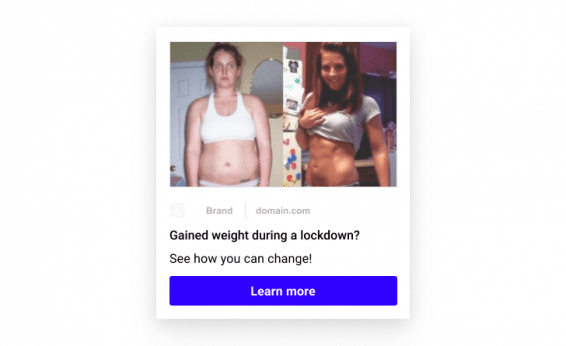 Use famous types of diets.
For example, keto diet offers are one of the most popular in weight loss nutra.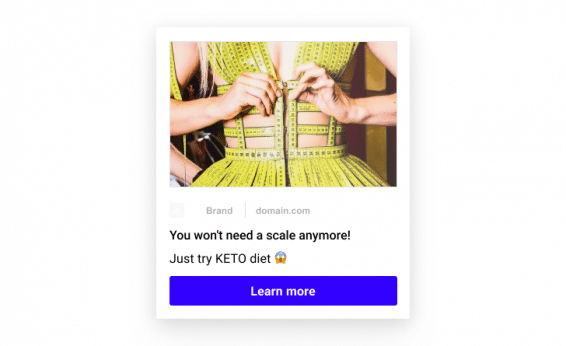 Nutra is one of the most popular evergreen verticals of affiliate marketing. Still, there are no easy approaches: even the most popular offers need to be analyzed to launch a campaign successfully.
Find brand-safe and high-performing native traffic in RichAds!
Was this helpful?
Yeap
Ok
Neutral
Try harder
Nope