The affiliate marketing market is quite unpredictable. Several major affiliate marketing players tried to predict which geos and verticals would convert in 2022. 
We focused on push and pops traffic since RichAds provided these types of traffic.
As much as we would like to know what to expect in the New Year, we will not try to predict the future. Rather, we will try to collect and analyze trends from 2021 in order to build estimates for 2022 based on them.
In the past year, we have already published an e-book about trends. Well-known affiliate marketers shared their vision in it (by the way, many of their tips are still relevant today).
We decided to approach the issue from a different angle this year and consider it from a CPA network's perspective. After all, who knows what and where converts better than them?
Since all of the CPA networks mentioned above accept push and pop traffic, they can exchange observations on how to work with them most effectively. The article contains tips on verticals, geo, and campaign launch.
Firstly, a few words from RichAds ad network.
RichAds

Push traffic
In 2021, the most converting verticals and geos for push notifications were Antivirus, Gambling, and Dating, in Tier 1 countries. According to the current trends, Antiviruses will continue to hold positions. There will be an increase in Gambling (the Olympics and other sporting events will contribute to this).
A separate note should be made that in 2021, in-page and calendar push traffic began to grow. We keep up with trends, so we scale these areas. In 2022, our clients will have even more opportunities to work with high-quality and convertible traffic at a lower cost.
Pops traffic
RichAds pops traffic has grown by 60% this year. We have also been working on improving traffic quality. We connected Adscore to filter out bots and garbage clicks in the summer. RichAds also added new in-house filters for proxy and Webdriver traffic. Along with this, CR traffic has grown significantly, especially on Premium Sources.
Top countries by available volumes of pops: USA, IND, RUS, VNM, GBR, DEU, IDN, THA, BRA, FRA, ESP, UKR, MEX, CAN.
Top verticals on pops were: Gambling, Betting, Traffic Arbitrage, Surveys & Questonaries, Browser Games, Mobile Carriers, Cleaners.
What is RichAds?
🔝 Push and pop ads,
🔼 CPC starts from $ 0.003,
🔝 CPM from $0,3 in Tier 3, $0,5 in Tier 2, $1 in Tier 1,
⏫ large volumes of available traffic in more than 200 goes.
c3pa

We've always had a lot of traffic volumes in Germany on push and pops, but in the second half of the year, many offers and affiliates stopped converting well on this geo. In general, according to feedback from other managers and media buyers the issue was the same and the situation with DACH geos in the third and fourth quarters is worse for everyone than before.
So we have focused on Tier 1 geos with our best push and pops sources and we would like to point out that the best brands for that are from advertisers like Mirelia and TrafficPartner, AdsEmpire, Smoochy who have many interesting landings for both traffic sources.
In geo for beginners, the best, as usual, show Tier 3 countries, and for already experienced affiliates Tier 1 and top EU countries.
Key tips and strategies from publishers who work with push and pops:
Best places to buy traffic: RichAds, Kadam.net, PropellerAds.com.
Use simple and bright creatives with a minimum of well-thought text.
Use of targeted landings with push subscriptions.
LATAM geos focus in early test stages with limited budgets.
As we work mainly with three verticals: Dating, Crypto, and Gambling, we can single out dating as a stable converting vertical for push notifications and pops. 
aff1

There is an interesting trend of traffic flowing to new geos, mainly to Tier 3 (by the way, RichAds has a lot of traffic for them). Africa is also expected to become increasingly popular in push and pop traffic by 2022.
The main verticals on push ads and pops mostly remain non-mainstream Dating themes. They actually performed well. Health-related themes had the worst results. The trend towards non-mainstream themes seems likely to continue. Maybe there will be a slimming trend since winter is coming to an end and summer is coming 🙂
Mobidea

Francisco Guerreiro from Mobidea told us that Sweepstakes were always performed well with push and pop traffic, but in 2021 they have noticed a major shift in prize options. iPhones aren't as attractive to end user and they are somewhat repetitive. Cash and other items have been gaining ground. We have also noticed more context-relevant offers such as Christmas specials, Ramadan specials, etc.
Advertisers should have some temporary special stuff on their end (with more eCPM too) to catch more leads in different markets at different times of the year. Valentine's day for example is perfect for dating. Cash Sweeps are perfect for Christmas, etc.
We also see some interesting data in Dating particularly in dating and Tier 1. They are expensive markets but with the right setup, the profits for the affiliate can be absolutely amazing.
Africa has been growing really well on the mobile content market in mainstream and we hope will continue in 2022. Click flow offers work really well there.
AdCombo

In 2021 we've introduced a Hybrid type of offers in the USA (COD and CPS combo) which are now in demand.
Non-mainstream Dating and weight loss COD offers are doing great with push traffic. You can try it in Latin America or India, for instance. Btw, Latin America is one of the most popular GEOs in AdCombo. 
Pop traffic is also converting. We also noticed a huge increase in traffic on crypto offers. Using push ads in Latin America, one of the leading crypto GEOs in iGamingCombo, is a fine idea. You can also try Crypto offers on push ads in Serbia or Romania.
Crypto and COD offers will be the biggest hit next year, since they are both stable and popular throughout the year. Push and pop always work the best with Dating, Diet offers. With new technologies and people of all ages using their phones and computers, health and beauty offers can be a good choice for push traffic.
AlfaLeads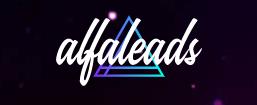 2021 will be remembered as an ambiguous and eventful year. Payment instruments were blocked at the beginning of the year, so the activity of the CIS market decreased significantly. However, at the same time, a sharp increase in gambling took place on a global scale. The betting market grew along with the return of sporting events.
Furthermore, Facebook has ceased to exist as a traffic source for many affiliates. Other sources, however, increased in share: TikTok, UAC, and in-app.
In this situation push and pop traffic remains one of the most affordable traffic sources to master. Of course, due to their already long presence on the market, webmasters need to look for new and fresh approaches in order to hook the audience and find an effective angle. These are made easier by the ad networks, which are developing automated optimization tools.
Gambling will continue to grow, we believe. Since the Winter Olympics will be held in Beijing in 2022, Betting will be even more active. A huge number of fans will watch ice hockey, figure skating, biathlon, and, of course, place bets.
dr.cash

Our CPA network ranks push and pop ads 5th after Google, Facebook, non-mainstream native, and TikTok. GEOs that are best converted for push notifications are Iraq, Egypt, Turkey, and Bangladesh.
As a result of the current lockdowns and pandemic, Nutra and Gambling will rule in 2022, and Crypto will follow. We are already seeing this trend and are testing a lot of crypto offers using internal media buying. There is also the possibility of native formats bringing good results.
LeadBit

We've grown not only in our main verticals like Nutra and Gambling but also in Dating and Finance.
As for the challenges, we didn't have many. But, unfortunately, we can't say the same about our webmasters. They had to be inventive due to the tightening of advertising campaign moderation on popular sources.
Those fed up with battling Facebook and Google moderation seek alternate sources and ad formats. And, of course, push and pop traffic is the most obvious and easiest option. It's also worth noting that these formats are great for beginners to get their hands on.
Push and pop traffic has traditionally been in high demand in the Dating vertical. Also, many webmasters successfully run Gambling offers.
We don't think that the classification of verticals will alter much in the following year. Nutra, Gambling, Dating, Crypto, Ecommerce, Finance, and iGaming will continue to fuel the industry. Perhaps, there will be offers for advertising in the Metaverse.
3snet

Our experience proves that push traffic sources work, the thing is where to get it. Any marketer needs to test the offer in several CPA networks at once. At the same time, push traffic works very poorly without pre-landers. Keep in mind that people need to be prepared for the action. It is necessary to create as many creatives as possible, constantly test and optimize.
We work and will continue to work in the same niches — Betting, Gambling, Dating. We convert everything: from Gambling in Uzbekistan to Crypto in the UK.
What is RichAds?
🔝 Push and pop ads,
🔼 CPC starts from $ 0.003,
🔝 CPM from $0,3 in Tier 3, $0,5 in Tier 2, $1 in Tier 1,
⏫ large volumes of available traffic in more than 200 goes.